It was only a year ago that an article titled, "Why Girls Love The Dad Bod" went viral on Odyssey. Now, I'm here to say with not-too-much regret, that we have moved on to the next frontier. Say goodbye to the "Dad Bod" and say hello to "Dad Mod," college fashion's latest craze.
Dad Mod: adj./noun; a college student style that highlights the usage of prominent Dad fashions, such as oversized tops, off brand sneakers, and 90s styles in an elevated way. Ex. "Look at Lauren wearing those sick suede New Balances, she's so Dad Mod."
No, Vogue did not pronounce this declaration of Dad style to the world; however, I believe that "Dad Mod" is as prominent on college campuses as Pumpkin Spiced Lattes and exhaustion.

From oversized jackets to slips ons you'd never thought would leave the house, here are some examples of why "Dad Mod" is becoming so loved.
Oversized Denim Jackets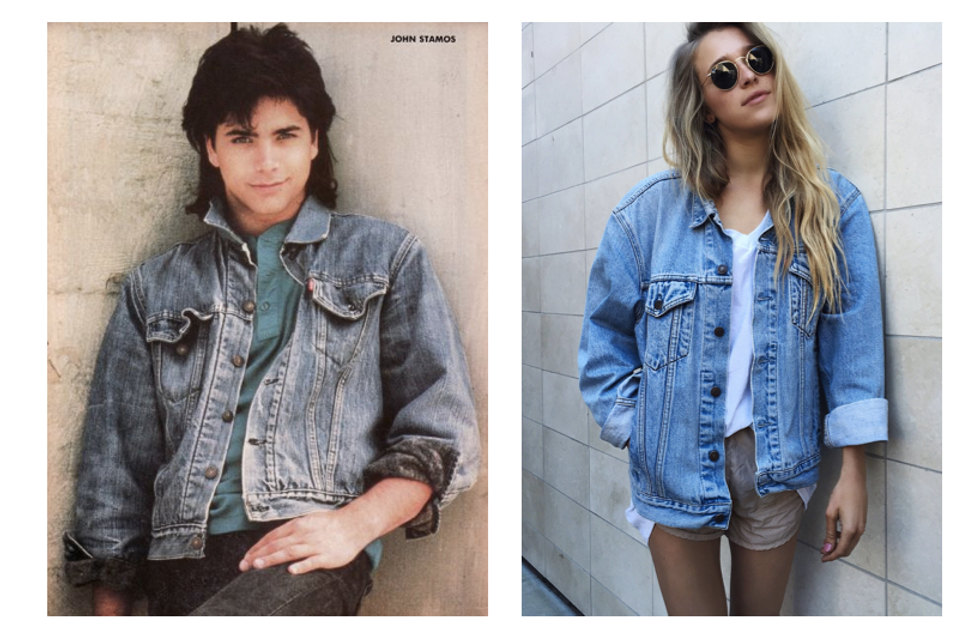 Then: Back when everyone had a Fuller House, aka the 90s, denim jackets were all the rage at any age. Dads of the time turned to bulky, heavier jackets to warm them up on a cool fall day, as well as to add as an accessory to any family portrait. Find one family whose father hasn't sported an oversized jean jacket in a family photo, I dare you.
Now: Large and in charge, oversized denim jackets are back and better than ever. By switching out the acid wash for some light distressing, designers evolved these jackets from an 80s staple to a modernized layer that everyone from rappers to fashionistas rocks on the regular.
Tacky Sweaters
Then: Who would have thought that those outrageous, often embarrassing, always large sweaters that dads tend to have a secret arsenal of would ever come in handy? Watch out Pops, because this winter season, half of your wardrobe is coming back to campus. Yes, even that Fair Isles sweater you got on your trip to Switzerland so you looked European.
Now: Who says holiday sweaters have to be restricted to just a few weeks out of the year? In 2016, we're shattering all those #stereotypes and going big...and by big we mean oversized sweaters. Perfect paired with dark jeans and a more feminine coat for a nice contrast like the one shown above, or with leggings, boots, and a hefty coat for when those Minnesota winters start coming in full force. It's time to rob your dad's closet, because Winter is coming, so prepare accordingly. (Did you really not expect me to make any punny dad jokes?)
Flannels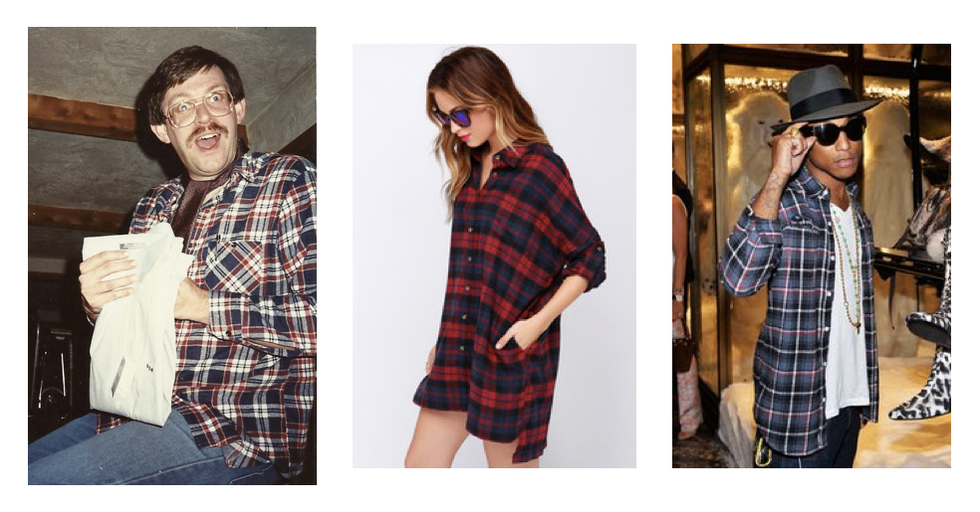 Then: Flannels used to be a clothing of simplicity. Outdoorsmen, lumberjacks, and dads had it easy with this cozy clothing piece. They should have guessed the masses would catch on to them eventually...
Now: Undoubtedly the biggest trend of the 2010s (thank you hipsters), flannels are back and bigger than ever. From males layering the button downs, to females wearing the pattern any which way (oversized, slim cut, dresses, skirts, around the waist - you name it), this trend is the ultimate "I'm not wearing sweatpants but I'm so comfortable in this XL when I'm clearly a S/M that it feels like I am".
Thick Belts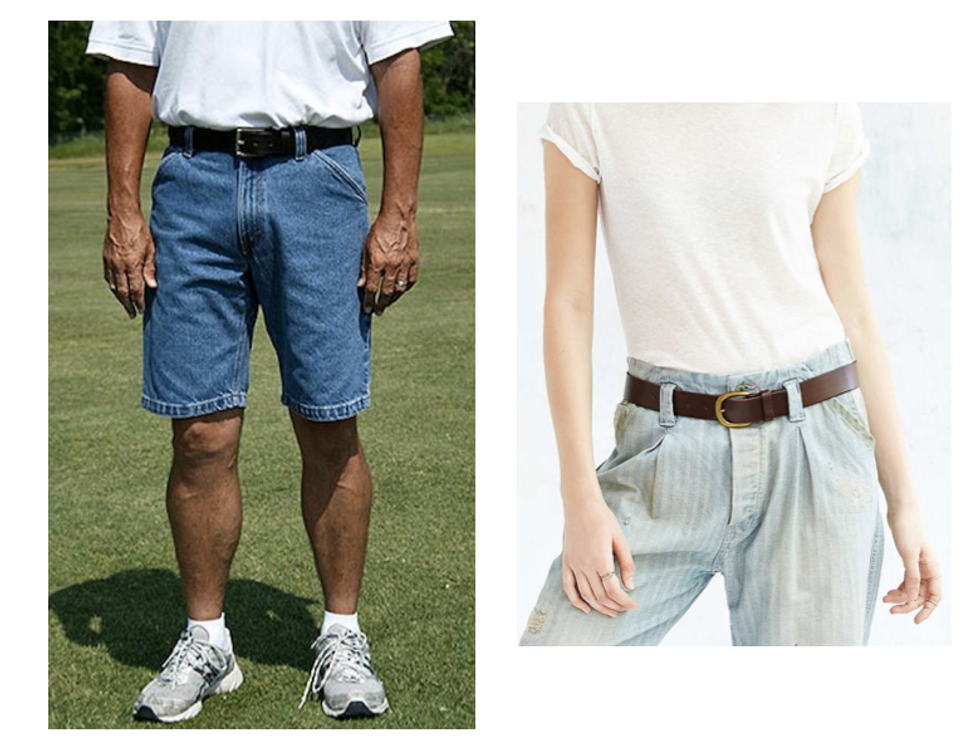 Then: Nothing says, "I'm a Dad" quite like medium wash jeans, clunky white sneakers, and of course a thick belt (cellphone strap optional) to tuck in a basic white tee. You may as well put a Coors Light in his hand and ask when the next tee time is. All this changed when leather accessories got a reboot in the past few years.
Now: Stores such as Madewell and Urban Outfitters have been at the forefront of fast fashion when it comes to rebranding 90s clothing, and leather good are no exception. Classic accessories like the, you guessed it, thick leather black dad belt, are now able to pull together any look, without the need for a flip phone clip.
New Balance Sneakers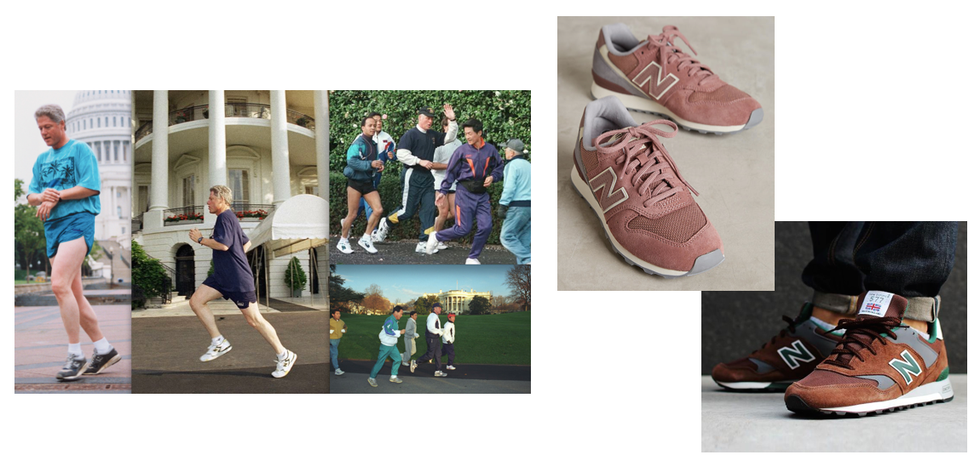 Then: Run, Bill, Run! Although Billy had a lot to run from in the 90s, leave it to an old school prez like Bill Clinton to be rocking New Balance sneakers on his #political jogs through D.C. He even got his whole squad to wear them! Throughout the years the New Balance brand has been tarnished by dads everywhere. The brand's once chunky style went ever so well with the too big jeans and tucked in tee your dad wore on a daily basis. New Balance knew they had a problem when Ryan Gosling's character in 'Crazy, Stupid, Love' called out the shoes for being hideous, and just like that a new brand was formed.
Now: It started with a few brave fashion souls and sneakerheads who embraced the new New Balance, yet slowly but surely these sneaks crept into the good graces of fashion bloggers and Urban Outfitters shoppers alike. The dope new suede styles, available in male, female, and children's sizes are ready to be mixed in with your Nikes and Adidas when you are.
Baseball Caps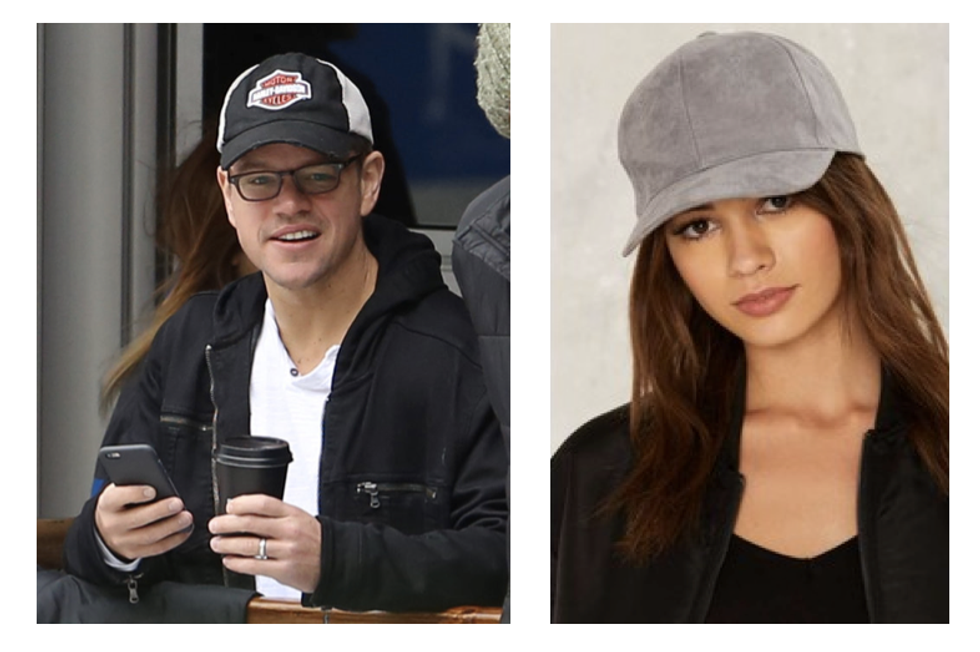 Then: Remember when baseball caps were reserved exclusively for sports teams? Yeah, Matt Damon does too. These types of hats used to be designated to everyone's Saturday errands and sports games, and of course when people wanted to hide that they didn't shower (at least that hasn't changed!).
Now: Celebrities wear them, your dad wears them, now you wear them...but with a twist. Luxury baseball caps in materials such as suede, leather, and wool have hit the market and we haven't looked back since. Bad hair day but still want to look trendy? Go full athleisure, pop on a baseball cap and you are set for the day. Thanks for the idea, Dad!
Birkenstocks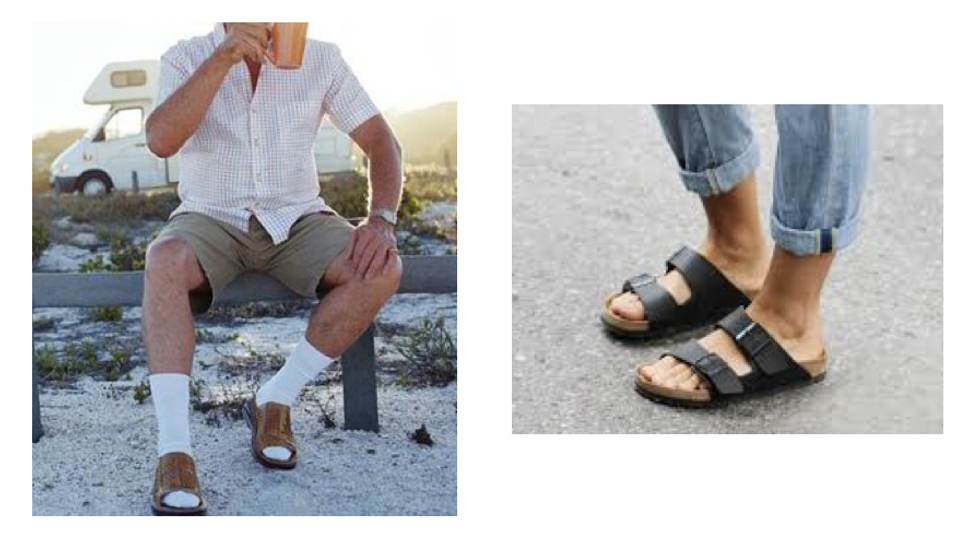 Then: Back when you were just a young tot crawling towards your socks and sandals dad, you probably didn't realize how heinous his footwear choices were. From the aggressive pairing of midi socks with full slip ons, or the alternative #outdoorsy option of ALL of the Velcro and foot straps, the OG styles and execution of Birkenstocks were not ideal, but that has all changed in the past few years.
Now: Flash forward out of the traumatizing styles of the early 00s and you have the classic double strap Birkenstock. Both guys and girls have adopted this trend, and since then the styles of Birks have elevated from full dad status to walking runways.
So if the "Dad Mod" trend hasn't hit you yet, here's hoping this collection of dad-spiration will help you on a journey for finding your ultimate comfy, casual, slightly mid-life crisis-y wardrobe. Good Luck!