At work the other day, someone pulled up to the drive-through window to pay and asked what the car behind her ordered. When our cashier told her what the next car had ordered, she said, "okay! I'd like to pay for that as well." This is not the first time I've seen this happen. In fact, it's more common than you might think. But when it happened today, it was especially refreshing to see a random act of kindness in the midst of all the tragedy the world has seen in the past few weeks. I am someone who always looks on the bright side of things and tries to pull out the good out of every situation, not matter how crappy that situation is. Sometimes people ask me how I can be so positive with all of the bad that has not only come to my own personal life, but that also seems to be everywhere we turn. I am as positive and hopeful as I am because I believe that we need to take the time to focus on all the good that's still around us, if only for a moment. While we can't ignore what's happening in the world around us, we can't let it desensitize us from either the good or the bad. I, for one, am tired of waking up to a new story of hate and violence what seems like every day. I needed a break from all the terrible news so I googled "good news." I think right now we can all benefit from taking a short break to read some stories that will surely brighten your day, so I've compiled a list of my favorite ones to share with you.
1. How Samya McLaughlin chose to spend her birthday money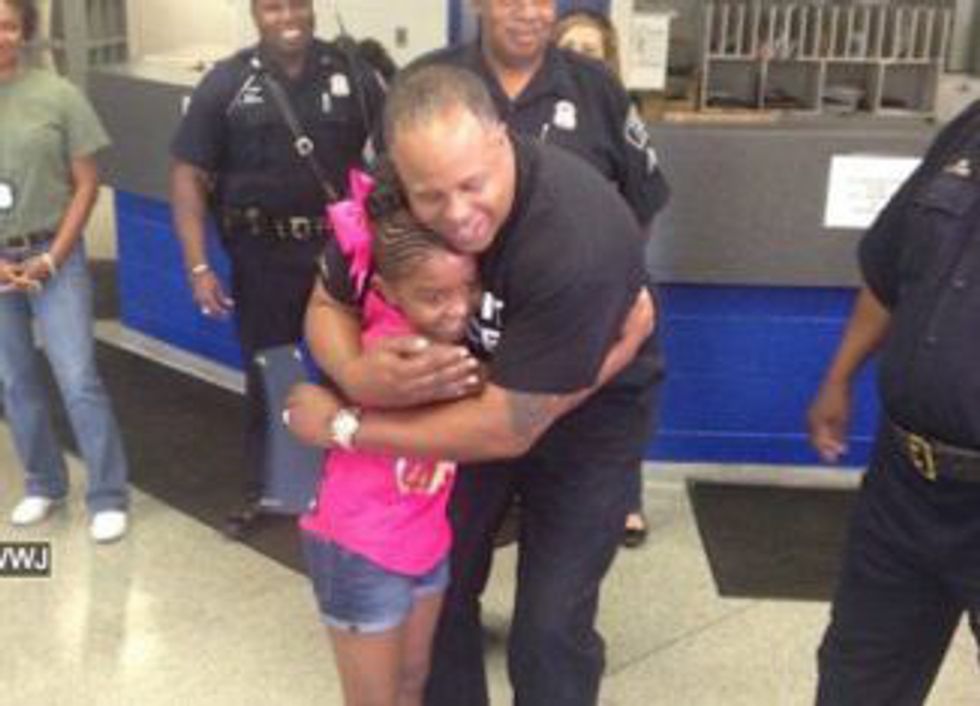 9 year old Samya McLaughlin decided to spend her birthday money on making bagged lunches for police officers in Detroit. The lunches consisted of sandwiches, chips, fruit, a cookie, and love. Samya also handed out bagged lunches to the homeless of Detroit's Cass Corridor. Watch the video and read the full story here.
2. Dog walking and Pokemon Go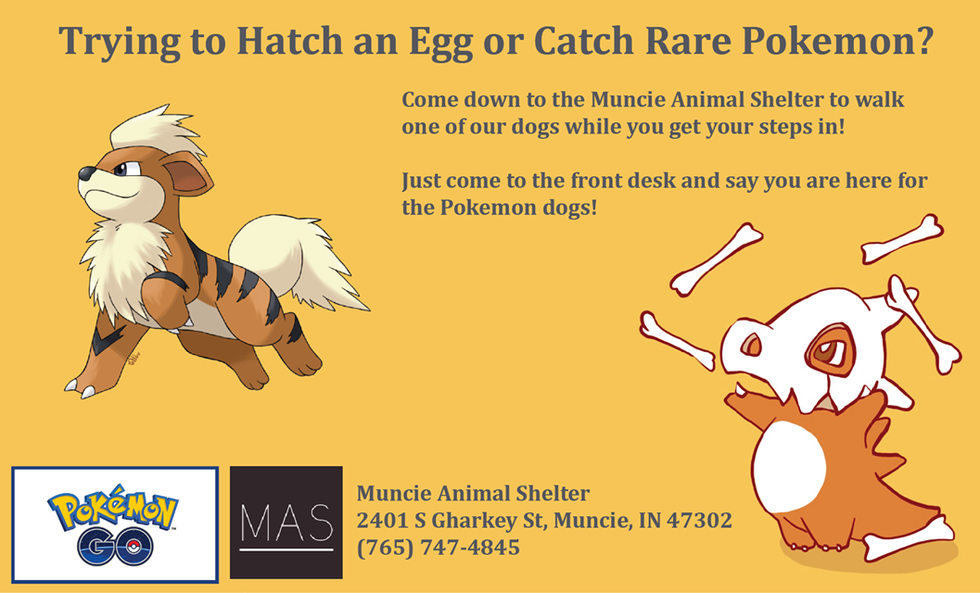 If you don't how Pokemon works, all you need to know for this is that walking is required to birth a new Pokemon. The director of the Muncie Animal Shelter realized that both the dogs of the shelter and players of the game could benefit from a walk together. The flyer above was made and posted, and on the first day, dozens of volunteers showed up to walk dogs and hatch Pokemon. Read the story here.
3. Stylish Hospital Gowns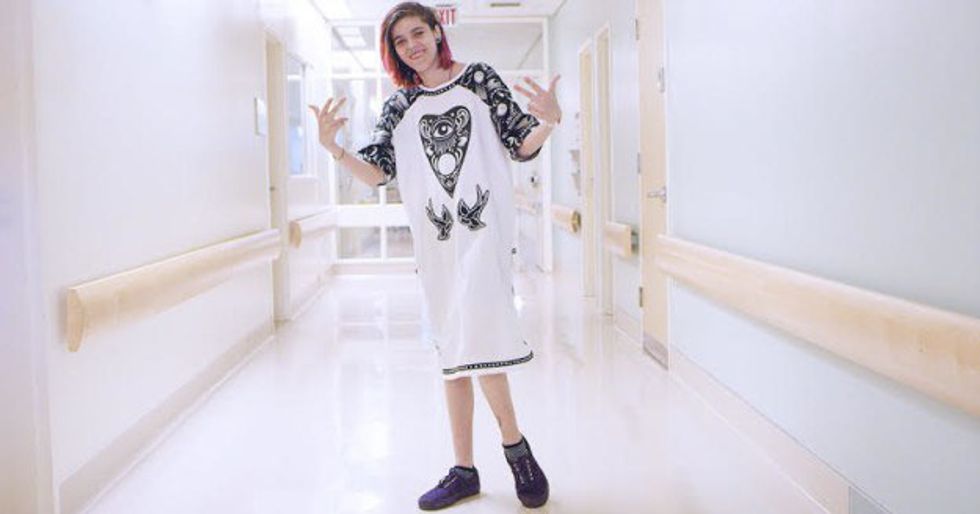 Starlight Canada has teamed up with local fashion designers to create fun and stylish hospital gowns. Their hope is that giving children a chance to wear something they feel comfortable in instead of a shapeless and ugly hospital gown will make their stay at the hospital more bearable. Take a look at some of the gowns and read the complete story here.
4. Boston bombing survivor and rescuer finish race together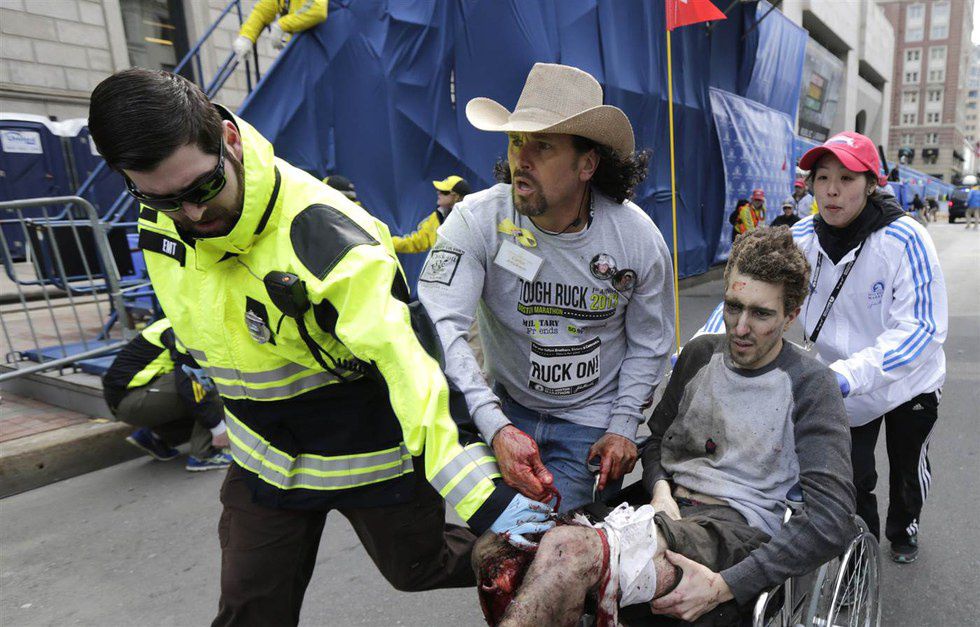 Jeff Bauman was completing his first race since the Boston Marathon bombing while helping his friend and hero finish as well. When the bombings happened, Carlos Arredondo put tourniquets on Bauman's legs and helped rush him to safety. He is now recovering from leg surgery and was pushed to the finish line of the road race by Bauman. See the video and story here.