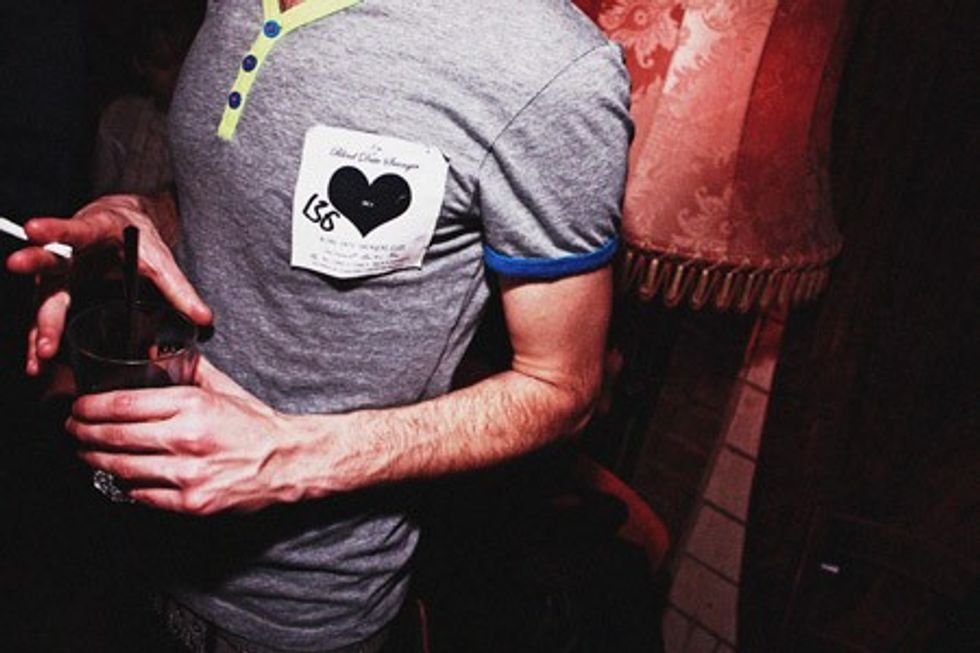 By the time I hit 21, I was starting to wonder if it was ever going to happen. A real boyfriend, that is. But my own personal worry was nothing compared to my friends, who'd been on me about it since I hit college. One thing I'd come to learn is that people either found it entirely fine that I'd never dated long-term (my closest friends) or they found it entirely weird (everyone else). Suddenly, so did I.
My college roommate wasted no time on the project right after I let my guard down over beers. I agreed to be set up, so long as it could be kept casual and she'd swear to never tell a soul.

I had a bad feeling about the whole thing, but I also didn't feel like I had tons of other options. She wasn't my BFF, but she lived with me and knew me pretty well, so she must know my type, right?

Getting Dinner
Andy picked me up two floors down from his own dorm room. We hit up a casual diner around the block from a party where we were meeting our mutual friend, my roommate, later. Things started out well enough; he was just as cute as described and just as nervous as I was. I was pleasantly surprised at how non-awkward it felt.

At the diner, Andy brushed the menu aside and sputtered out, "I know what I'm having. You're good right?" And though I'd never been to the place (and often take my precious time ordering) I didn't want to ruffle feathers and ordered the first vegetarian thing I saw.

Getting Grilled
And then it happened. Out of seemingly nowhere, Andy went into "speed dating" mode, quizzing me about my entire life. I tried to keep my composure, but after running down my basic life history, I was starting to get a bit uncomfortable.

Eventually, he shifted to music, which I can talk about at length, but it somehow turned into him lecturing me about my tastes (which apparently conveyed that I was "depressed"). I may have gotten five words in total, and left the restaurant feeling like I'd either just been in therapy or a police interrogation.

Getting It
After a breathless walk to the party, Andy and I went our separate ways. And though I was pretty certain the non-interest was mutual, I spent the rest of the night avoiding him like the plague.

Insulted by the match-up, I wasn't particularly warm to my roommate either. If there's one thing I gained from the whole experience, it was learning that she didn't know me at all. What exactly did she think of me?

Years later, I'm still in the same spot, but I've never let another friend set me up. The truth is, awkwardness aside, sometimes no one knows what you need in a relationship more than you. In my opinion, you're better off waiting and figuring it out on your own.
This article was originally published on Loveawake dating site. Edited and published with permission from the author.