Spring has sprung (I think?!) and you know what that means. Flowers? Ha, no. BASEBALL SZN! If you're anything like me, you're at the baseball stadium every chance you get. If you've never been to a baseball game, then please DO!
It's such a great experience to get out in the sun (or wrapped up in blankets for a night game) and hang out with friends! OR, if you're like me you get so into the game that you're almost yelling at the umpires because of a bad call.
Anyways, if you're THAT girl, then you'll relate to me.
1. You grew up at the baseball field.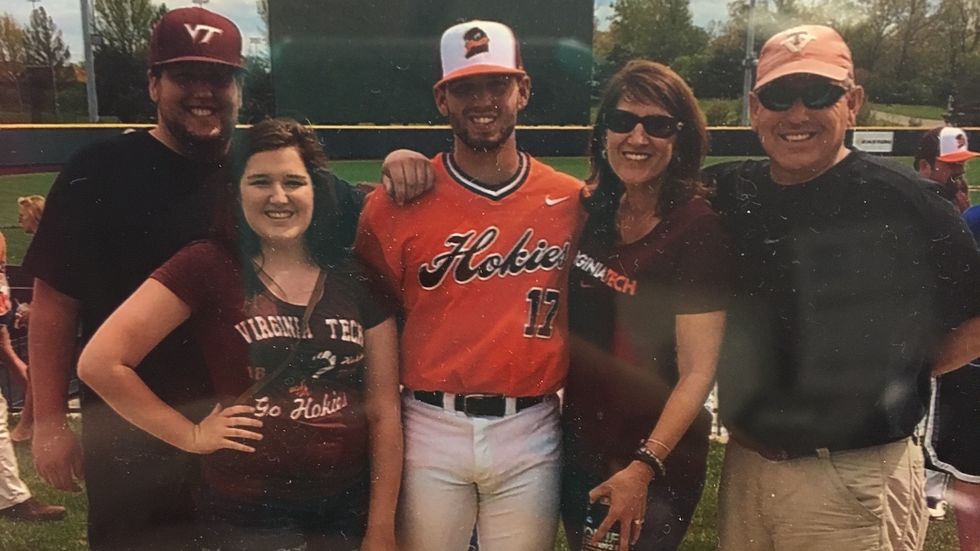 T-ball, Little League, youth ball, travel ball... anything and everything, you're always at the baseball field. You grew up in the back of your mom's minivan with all the team snacks surrounding you (your mom was the team mom duh).
2. Baseball was/is ALWAYS on at your house.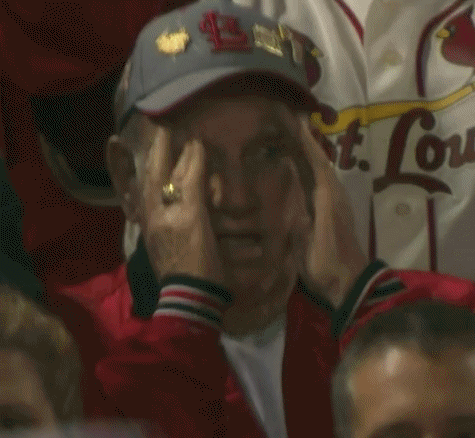 You can catch the Nats on at my house 24/7. My dad and my mom are always watching the game. College or professional ball... it's always on. Always. And forever.
3. Concession stands were your dinner three nights a week.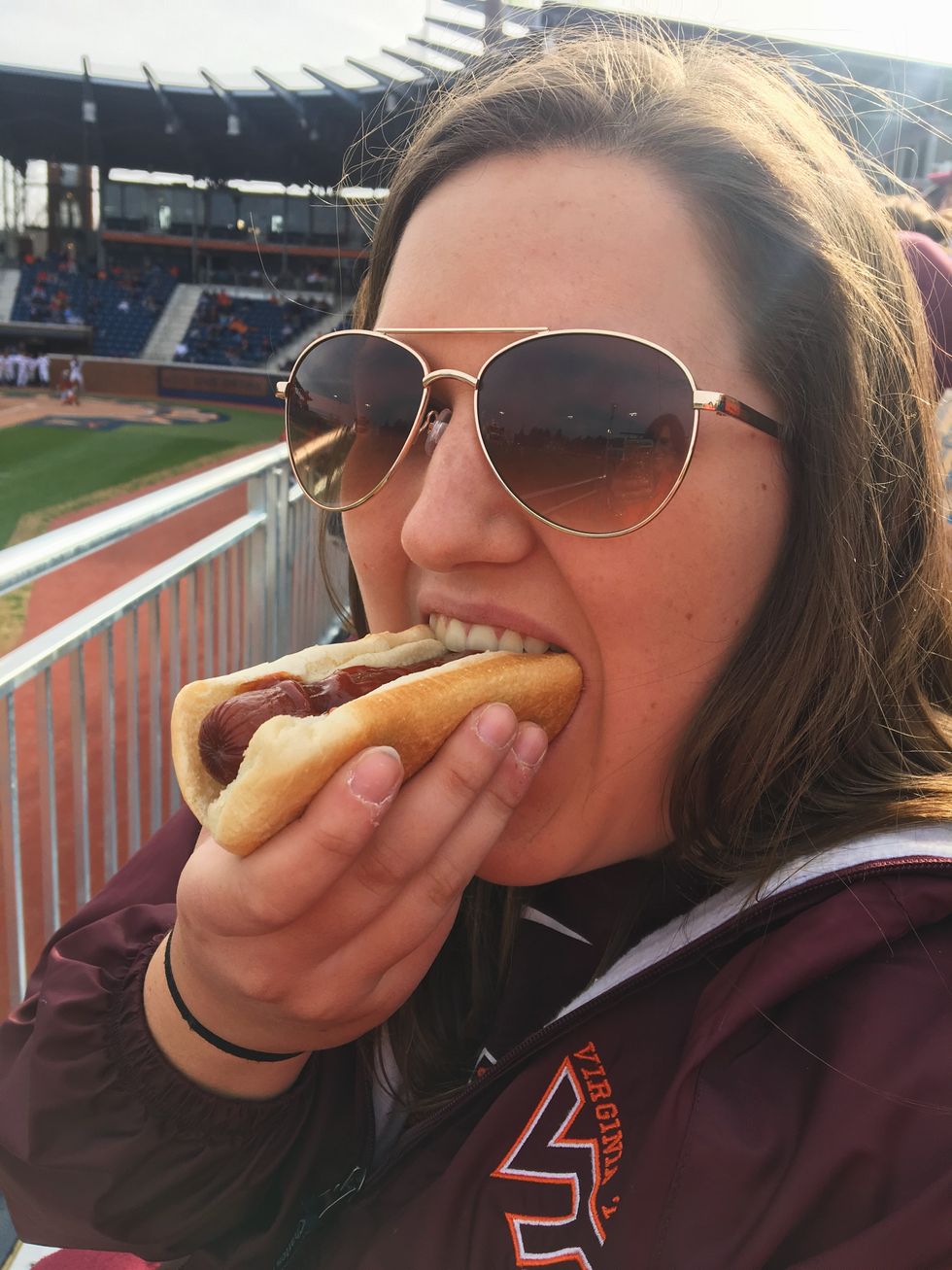 Hot dogs, pretzels, peanuts, soda, beer, OH MY! You grew up on concession stand food. In fact, sometimes you even worked the concession stand! Hot dogs were always my favorite. I had been craving one for weeks and finally got one at opening day last week. Which leads me to my next point...
4. You absolutely can't wait for the opening day…
Opening day is one of the most exciting moments in baseball! This is when the new players first step onto the newly cut grass and we get to see our favorite, seasoned players! There's nothing more exciting than a new and renovated stadium and the sounds of screaming fans.
5. You've probably kept a scorebook before.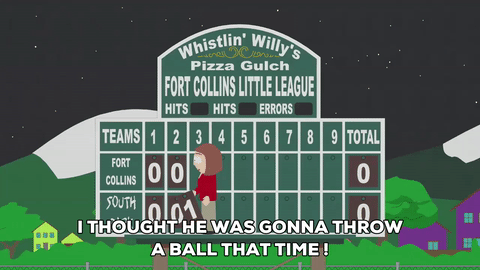 You can count the pitches, pay attention to the strikes and balls, and know how to keep runs. It started out as a hobby for me when I got bored at games, now I actually get into it.
6. Half your Instagram feed is you at the field.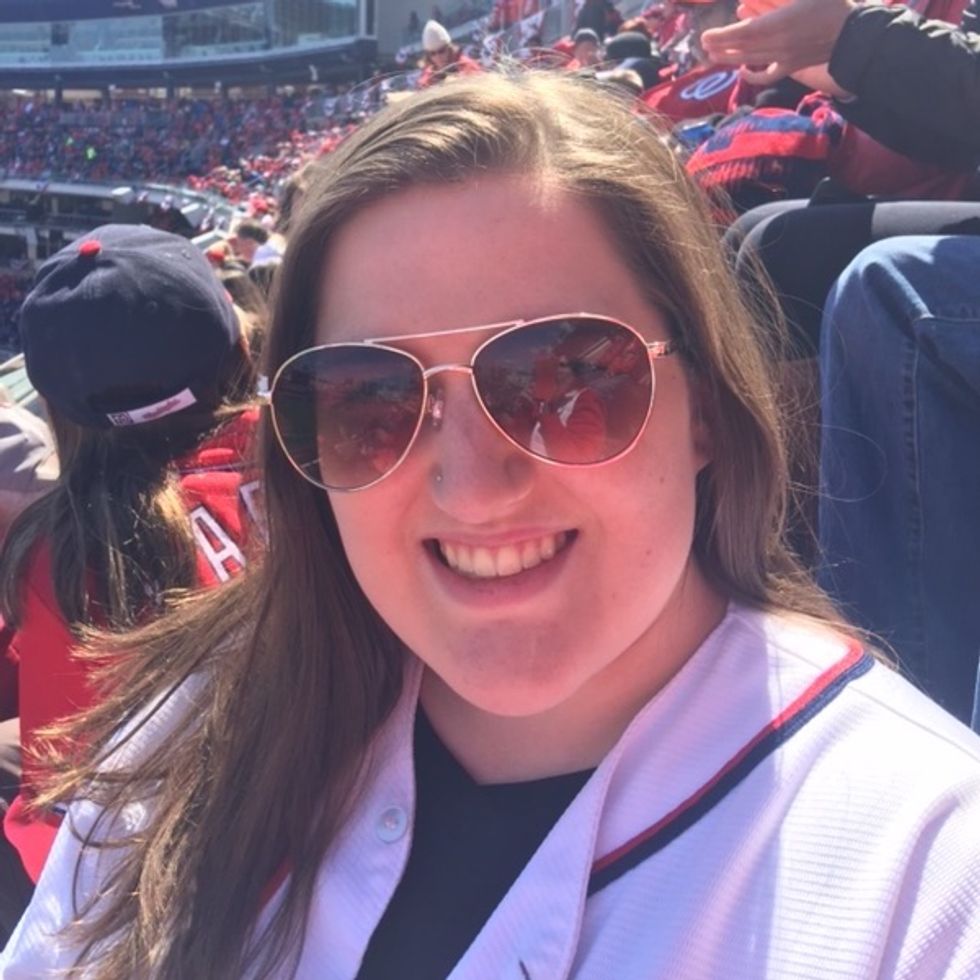 Sorry, not sorry.
7. Springtime comes around and you're at the ball field.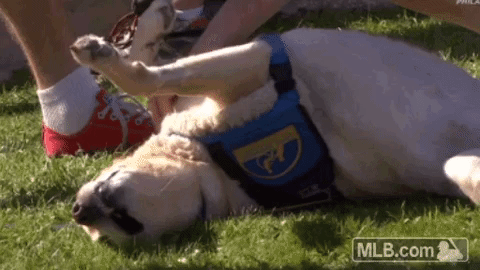 There are flowers? April showers bring May flowers? You know what that means...baseball SEASON!
8. You find yourself yelling at the umpire if he calls a ball and not a strike.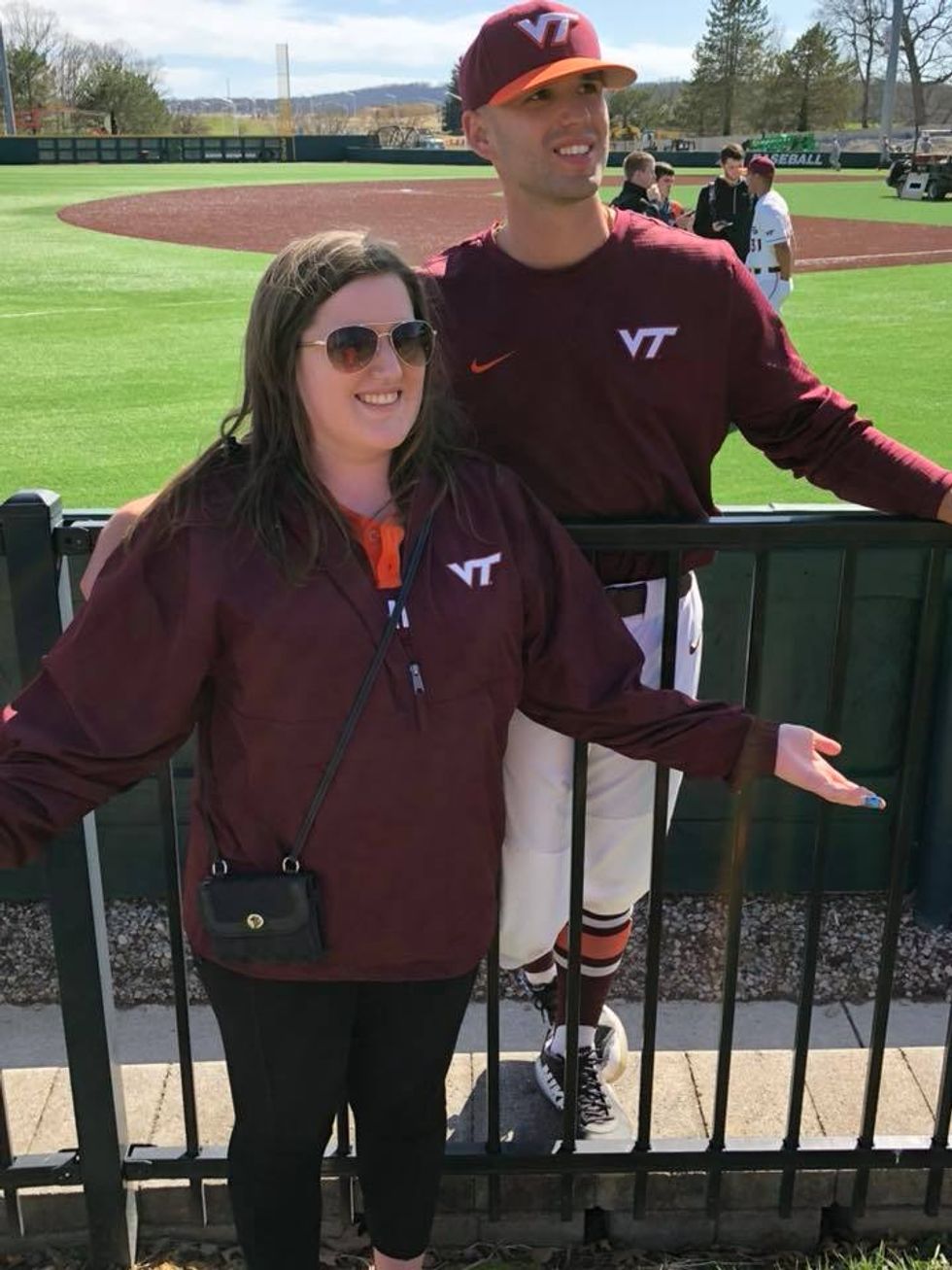 "BLUE! YOU CALL THAT A STRIKE?! PAY ATTENTION!"
"HE WAS SAFE!?"
9. You know the difference between a "no-hitter" and a "shut-out."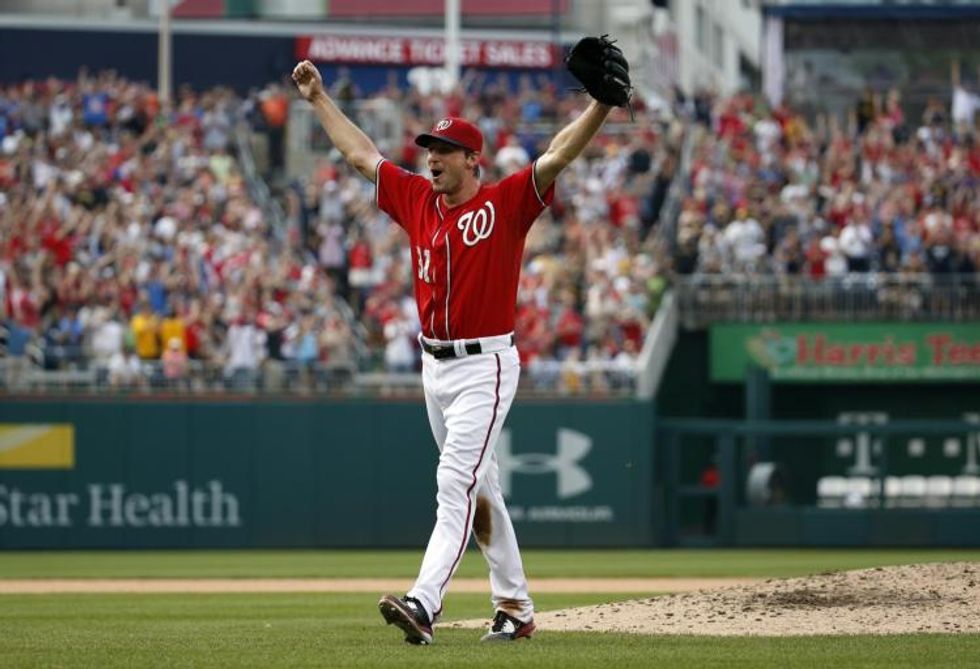 If you grew up around baseball, you know all the baseball terms. Not just "strike" and "ball" but stuff like "intentional walk" and "no-hitter." You'll be the one explaining terms to your friends and you can actually keep up with your BF!
10. You have to rep your favorite baseball team, obvi.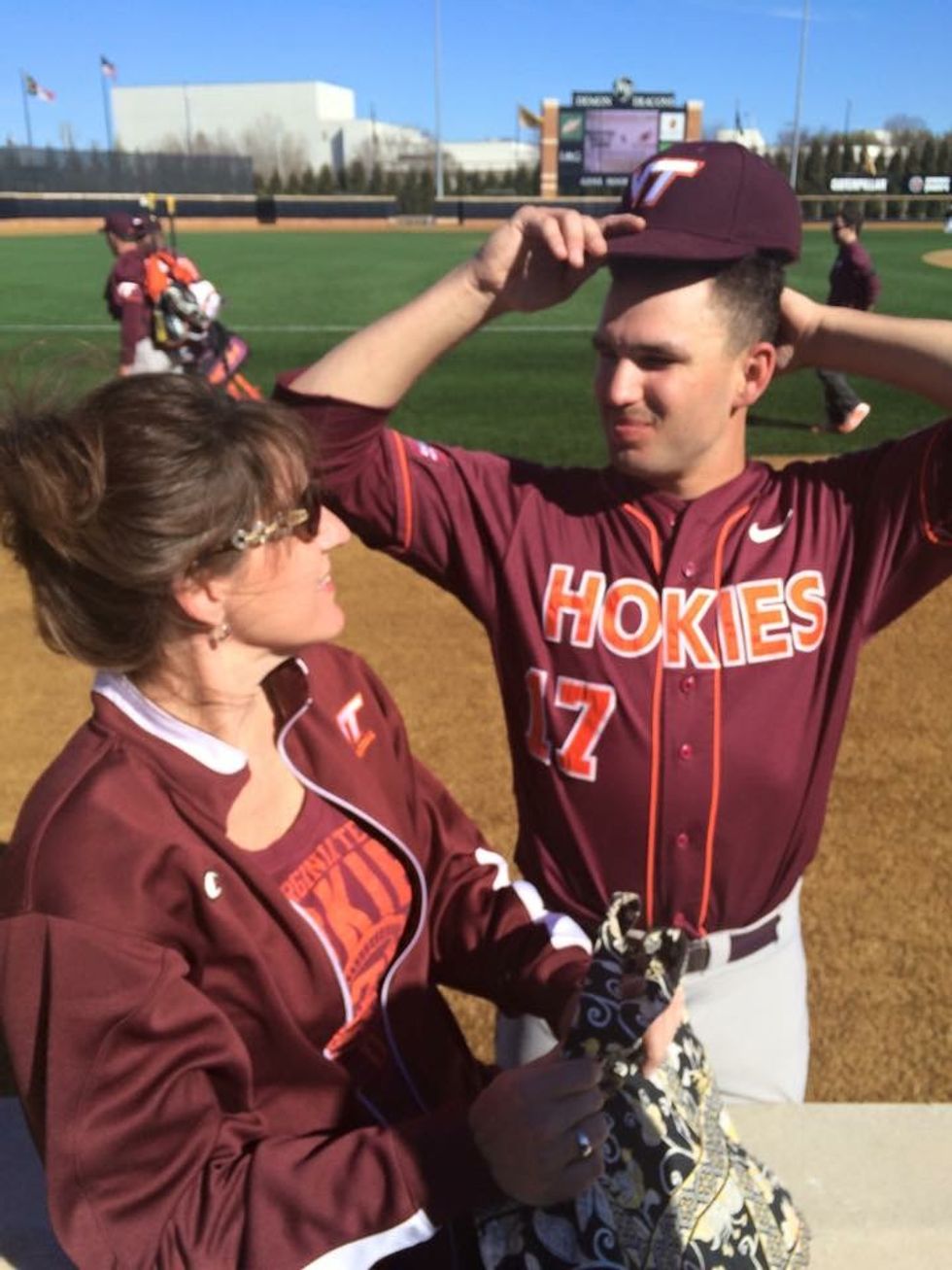 GO HOKIES! Also low key can I just have the jersey with Bryce Harper on the back?? Embroidered? I want that more than anything.
11. Baseball players are 1,000,000% attractive.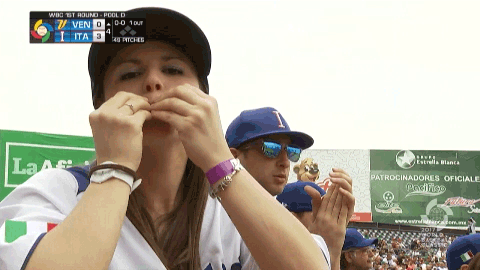 OK, what girl isn't in love with baseball players? They're cute, driven, and they own baseball pants. Every girl's dream is to marry a baseball player (s/o to Kate Upton).
12. "Just wait until baseball season."

During the fall, people have the football season. During winter, basketball fans rejoice and participate in March Madness too. Springtime is reserved for baseball and hot dogs. Enough said.
You can catch me on the baseball field, see ya later.