If you've never seen Brooklyn 99, I urge you to stop, purchase or login to Hulu, and then immediately start bingeing it right now.
If you're not taking my advice, hate to laugh, or you're reading this on your bathroom break at work, then here's the gist of the show:
Captain Ray Holt takes over Brooklyn's 99th precinct, which includes Detective Jake Peralta, a talented but carefree detective who's used to doing whatever he wants.
The other employees of the 99th precinct include Detective Amy Santiago, Jake's overachieving and competitive partner; Detective Rosa Diaz, a tough and kept-to-herself coworker; Detective Charles Boyle, Jake's best friend who also has crush on Rosa; Detective Sergeant Terry Jeffords, who was recently taken off the field after the birth of his twin girls; and Gina Linetti, the precinct's sarcastic administrator.
It's one of those great ensemble sitcoms where every character is uniquely amazing and together create enjoyable captivating storylines. My husband and I had so many belly-laughs the first time watching the series, and now it's a staple show that we put on when we need a good chuckle.
My favorite character without a doubt is Gina Linetti.
She is unabashedly in love with herself, a trait which I do not even come close to having. So, her complete over the top confidence is something that I can't help but crack up at.
So here are 10 Gina Linetti quotes that make me want to bottle up some of that sweet sweet confidence:
1. If a person could be an Emoji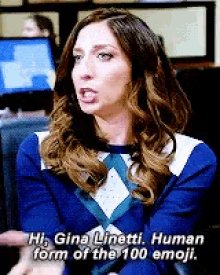 2. Everyone's obviously jealous of her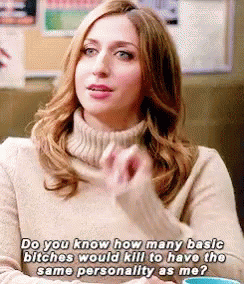 3. Her two best qualities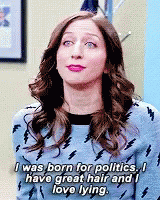 4. She's just more evolved, you guys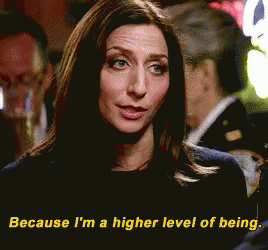 5. Because her tweets are just THAT good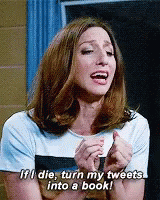 6. She knows what she cares about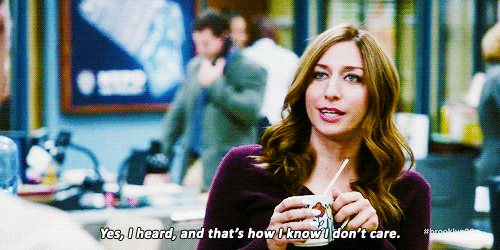 Buzzfeed
7. I mean, wouldn't you?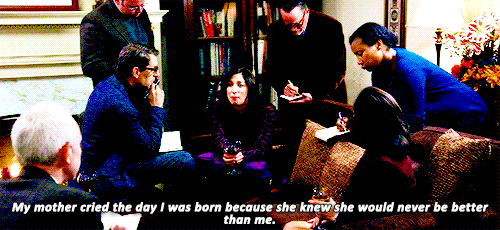 8. If a person was a place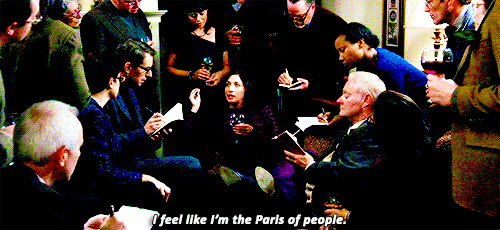 *A little context to the last two gifs, those are psychologists around her, studying her.
9. She's just so complex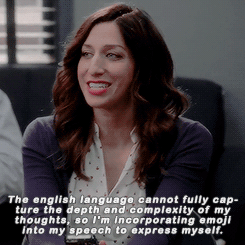 10. I'd vote for her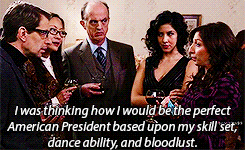 If Gina Linetti doesn't convince you to watch Brooklyn 99, then you might as well quit TV altogether because she's simply GOAT.