I think it's safe to say that most people have ended a relationship by disappearing into thin air. This is actually a real thing called "ghosting." According to the one and only Urban Dictionary, the term "ghosting" refers to the anecdotally pervasive act where one dater ends a relationship by simply disappearing. The ghost does not give an explanation of any sort, leaving the ghosted wondering where he or she went wrong.
The Psychology of Ghosting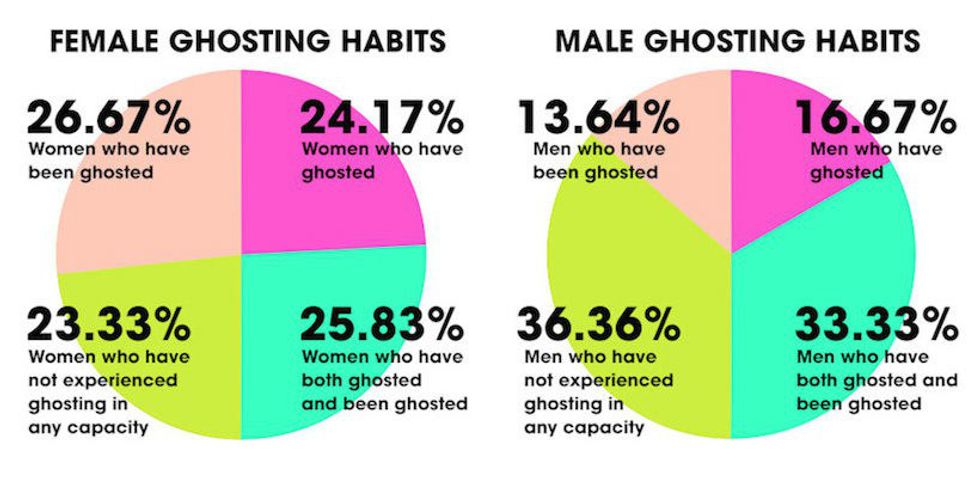 I know, I know ... it seems immature. If you don't like someone, why not just tell them? This is something that society should do, but most are afraid of hurting the other person in the relationship, when in reality it hurts them much more to ghost them.
Shouldn't people have learned from the lyrics from the 1962 song, "Breaking up is hard to do," preformed by Neil Sedaka, "Don't take your love away from me. Don't you leave my heart in misery. If you go then I'll be blue. 'Cause breaking up is hard to do."
I have been a victim of ghosting. In a previous relationship of mine, my ex would disappear for days at a time, ignoring my calls, messages, etc. After a while I knew that the dreaded text of " I don't think this is working anymore," would soon emerge.
I have also been the perpetrator of the act. It is very easy to fall into the trap of ghosting because of not caring enough, or caring too much about the opposing person's feelings.
In general, ghosting is a serious problem in relationships. It can also occur in friendships. Most of the time this happens during the first year transition of college.