The number one reason to go to Arkansas is to experience nature untouched by civilization. These are my top 5 nature destinations you can't miss if you're in Northwest Arkansas.
1. Devil's Den: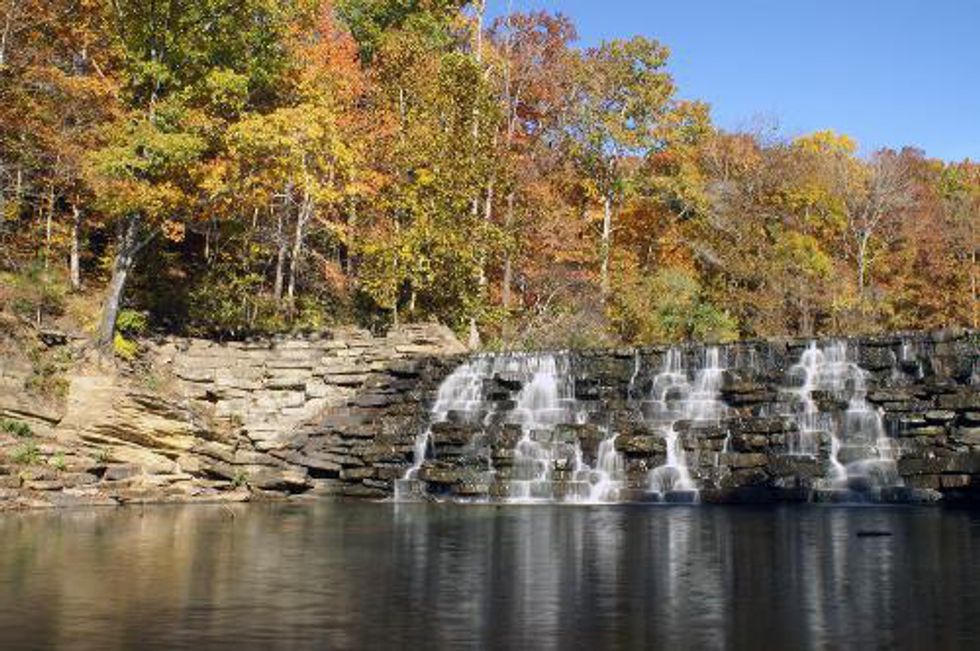 Hiking is a large part of the University of Arkansas college experience. If you ask any University of Arkansas student where they go hiking, they'll probably say "Devil's Den." The park is located about 15 miles south of Fayetteville. They have waterfalls, lakes, cabins and miles of hiking trails that range from easy to strenuous. Not to mention it's beautiful and it's definitely the place to go if you want to experience everything the "Natural State" has to offer.
2. Hawksbill Crag: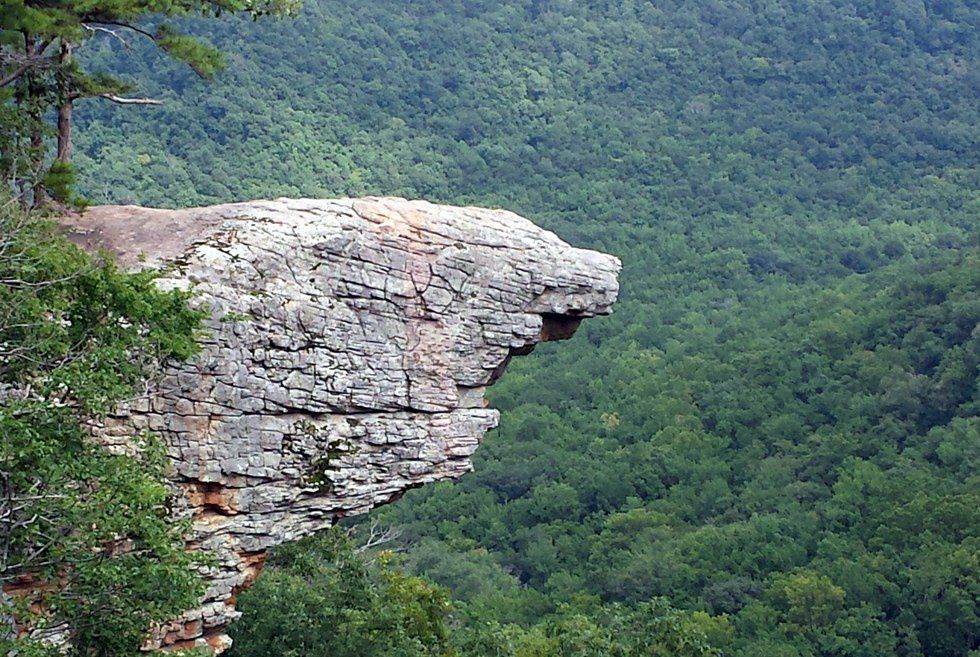 Hawksbill Crag is probably to most iconic spot in Arkansas, seen on the front of many Arkansas brochures. It's located on the Whitaker Point Trail, next to the Buffalo River, in Ponca, Arkansas. Hawksbill Crag is a point on the trail where a rocky outcrop emerges from the bluff and looks over the Ozark National Forest.
3. Eureka Springs: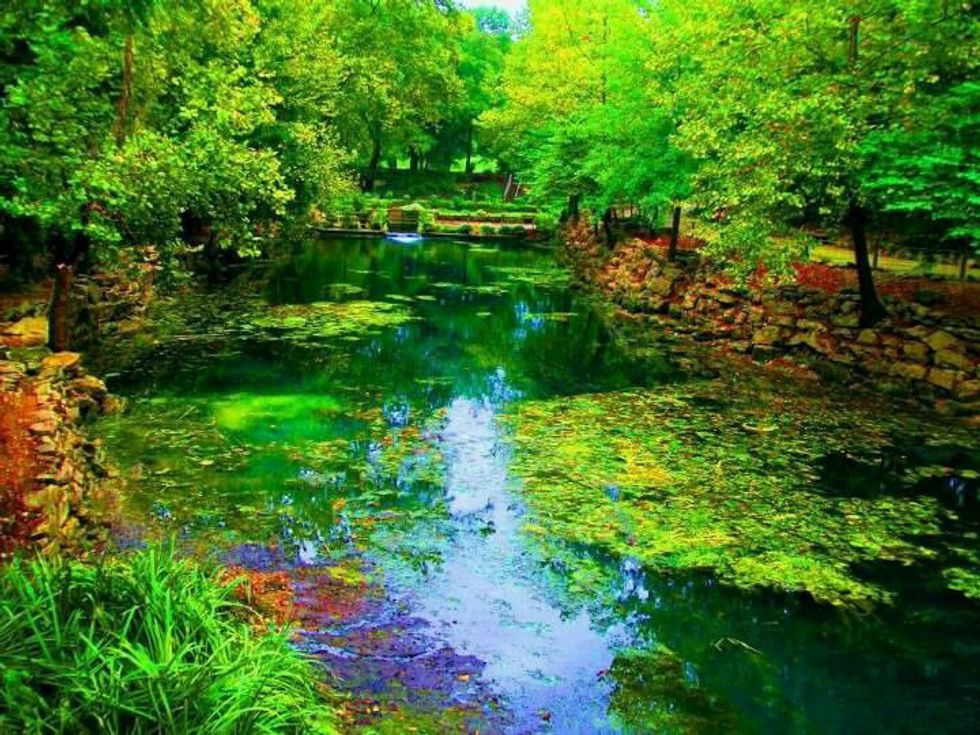 Eureka Springs is somewhere to go to experience nature without going too far off the grid. The town is surrounded by lakes and rivers. They have natural springs, hiking trails, fishing, biking, cabins, etc. There are also many caves in the area to go explore.
4. White River: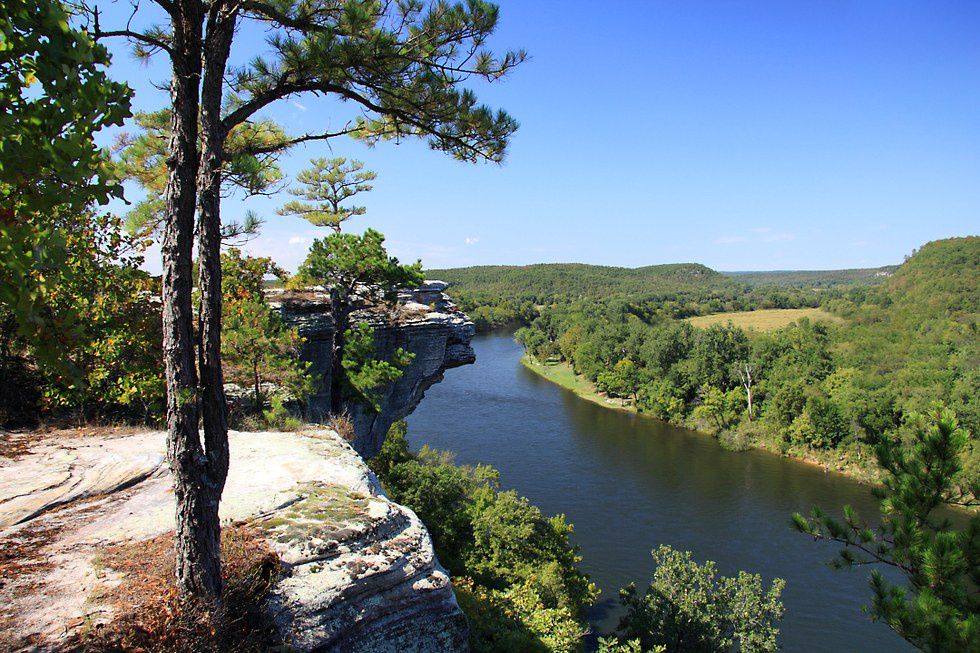 The White River is near Eureka Springs. It's a calm, tranquil place perfect for grabbing a canoe and floating around.
5. Buffalo River: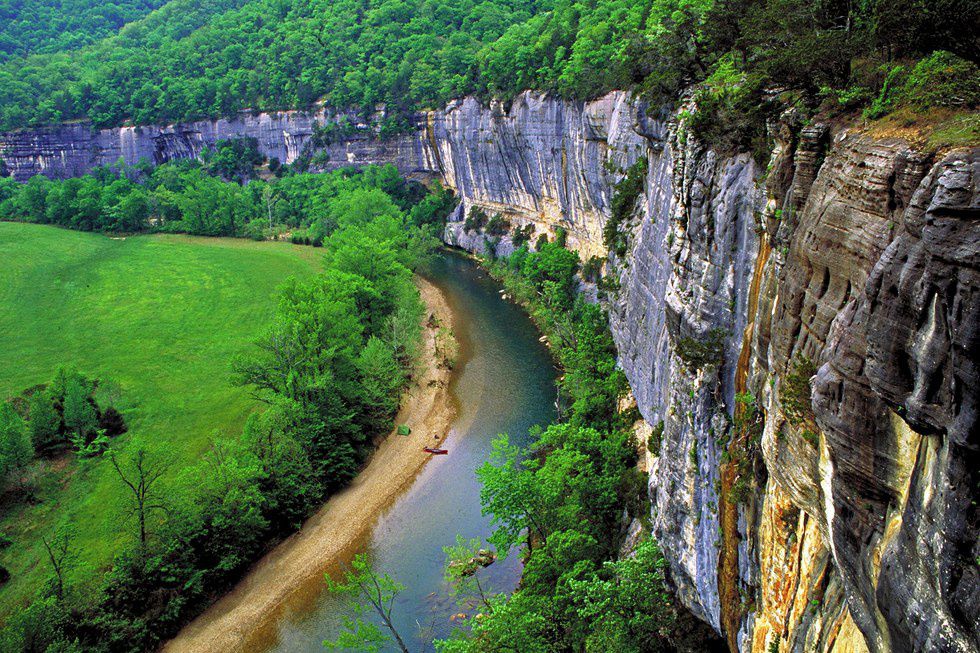 The Buffalo National River is surrounded by large limestone cliffs. You can raft, canoe, kayak, pretty much everything. It's a beautiful place, perfect for getting out and relaxing while surrounded by nature.