As the temperatures continue to drop, and the holiday season begins, it can be difficult to find motivation to continue to workout. But with a fun new exercise class, or an exciting routine to try, it is much easier to stay focused on achieving fitness goals. So if you are looking to burn off any Thanksgiving Day calories, and wish to stay indoors, here is a list of workouts you should try this winter.
1. Barre


Barre is perfect for anyone wishing to stay indoors during the frosty winter and work on lengthening and toning muscles for a lean body. This workout includes ballet-inspired moves with a combination of yoga, pilates, and even some weight training. The workouts are slow and controlled, but can be quite challenging with the resistance of your body weight.
2. Spin Class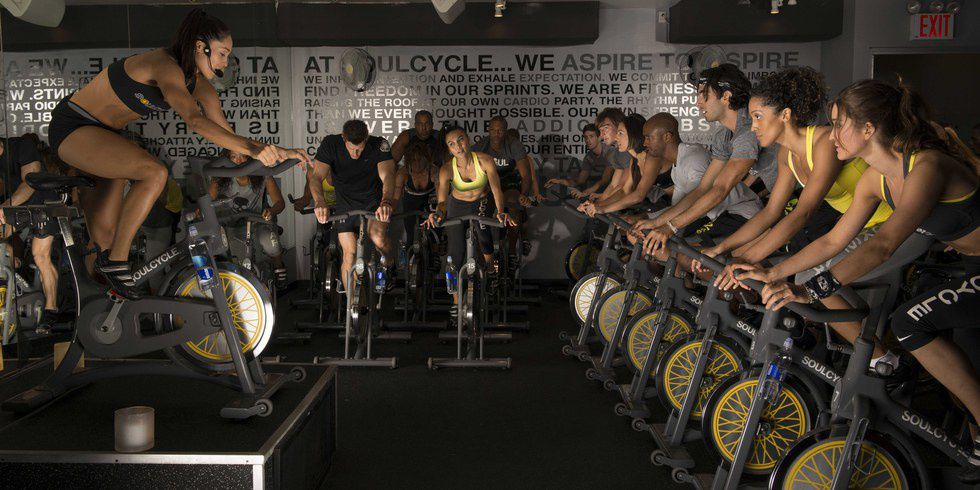 If you are a lover of bike riding, but the air is just getting a little too frigid to take your bike out, then this workout is for you. Indoor spin classes torch calories and keep your muscles strong in this low-impact workout. Based on the class or workout regime, intervals on the bike will rev up your metabolism, while also strengthening the glutes, thighs, calves, and even your abs.
3. Rock Climbing


This is a fun workout for anyone who wants a little adventure mixed in with their cardio. Scaling indoor rock walls boost metabolism and works the entire body. You will definitely feel this one the next day in your arms, back, and even your legs.
4. Kickboxing


Another full body working, revving up your metabolism, is a good old kickboxing class. This fun indoor exercise includes throwing some punches at the bag, using your core with side kicks and other fun moves that make you feel strong after you are done. Kickboxing boosts stamina as the moves focus on cardio and conditioning that result in a lean body.
5. Hot Yoga


When the temperatures start dropping into the negatives, there is nothing better then heading to the gym to sweat it out. Focusing on your mind and body, while increasing flexibility, yoga is perfect for anyone. But with the addition of the heat, you can also sweat out all of your toxins in the process.
6. Trampoline Park


Who didn't love trampolines as a kid? Now with indoor trampoline parks, you can jump around like a kid in a calorie torching workout. This low-impact workout is perfect for anyone that wants an intense cardio, while having the fun of jumping around.
7. Kettlebells


Kettlebell workouts are extremely effective in blasting calories, while also concentrating on strength training. The routines often include swinging the cast iron kettlebells with squats, which can tone the entire body. This workout boosts heart rate, allowing just a 20-minute routine to burn as many calories as running a mile in 6 minutes!
8. Rowing Class


Rowing is a fun workout that is effective in using the entire body. These muscle based movements are stationary, but are the equivalent to a row, a dead life, and a leg press, working your legs all the way up to your shoulders. A rowing class is also a fun way to use the machine and blast over a thousand calories in just one session.
9. Swimming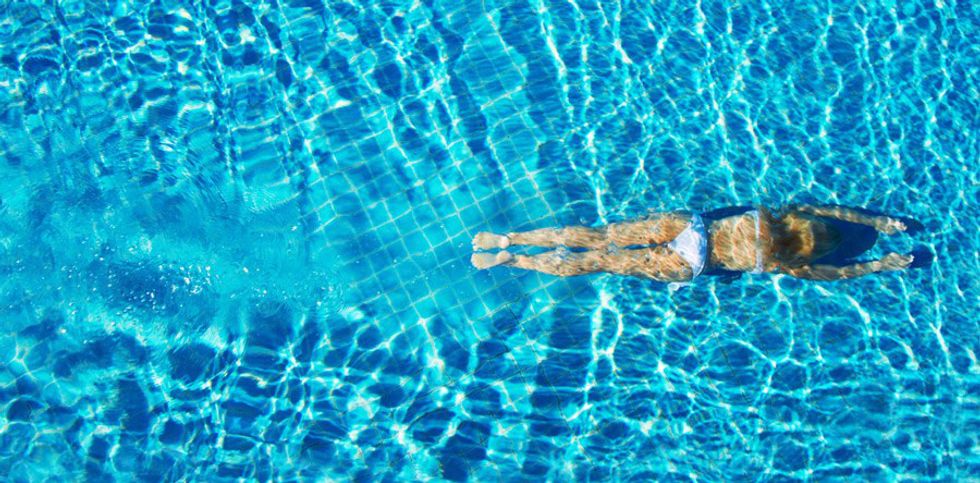 And finally, if you just can't wait until summer to wear a swimsuit again, then head to the nearest indoor pool for a great source indoor exercise. Swimming is another low-impact option that allows you to workout longer without overworking and straining your muscles. This workout creates a leaner body and is similar to yoga, as it can be very relaxing.
---
So those are a few of the fun indoor workouts you can try this winter season. What are your favorite ways to stay active? Let me know if the comments below.