Every first Thursday of the month a cultural event happens in Fresno. Art and culture lovers from all over the valley and beyond gather to see what local artists and venues have to display. Downtown Fresno and the Tower District come to life as cultural centers for people to gather and mingle over artwork from local talent.
Art Hop brings the city to life because many San Joaquin Valley natives count it as the most valuable event to go to on their night out. Venues often have great food and live music together with their art to create a bigger draw for the community and to give their guests a fantastic experience. Art Hop is Fresno's top cultural movement that has a powerful and positive impact on the local community.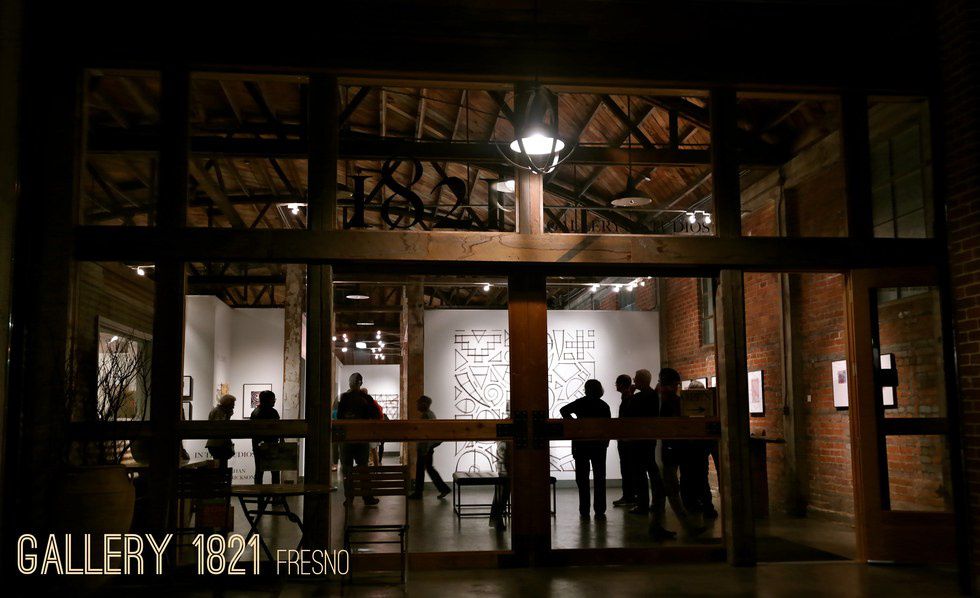 When a local visits an Art Hop venue for the first time, they will notice that the gallery, shop, or pub they are at is taking in art from multiple sources. At a single gallery, an individual can find artwork displays from artists who are undergrads in college right next to displays from artists who would be considered a master in his or her form.
An artist's display can often range from art created out of mediums such as; oil paintings on canvas, molded clay sculptures, or junk that has been re-purposed into something beautiful. Fresno's Art Hop is unique because it displays a variety of mediums from diverse artists in a single gallery. An individual can enter into a gallery to see a familiar scene from Fresno's Highway 180 overlooking the buildings from downtown; but, when that individual starts to explore the gallery - they will see art from an artist who grew up in South Africa and who gained inspiration from the indigenous culture there.
All of these art pieces mean something different to both their creators and to those who appreciate them during Art Hop. When visiting many galleries and gaining exposure to many different pieces of artwork, Art Hop attendees will gain a feeling of enriched cultural awareness from the art of Fresno locals and artists from beyond the valley.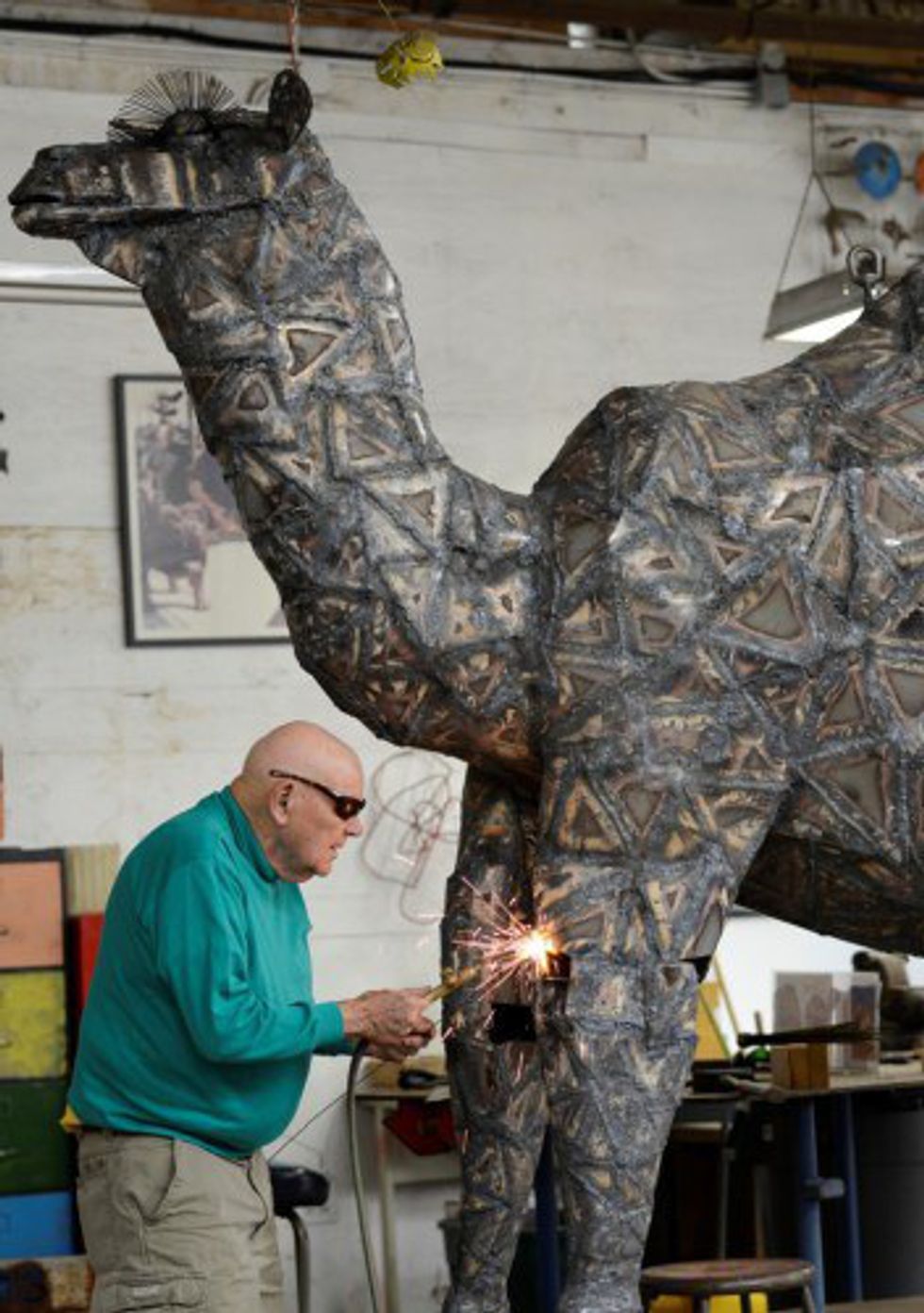 What a gallery can give to someone is greater than the art shown and the cultural understanding that comes with it. Someone attending an Art Hop can experience art being created firsthand.
One example of this is something called a paint around. In a paint around, artists circle canvases that they will paint on so that a group can gather and see their different pieces of artwork. These artists were given a specific amount of time to sketch in the start of their paintings, and when the time was up - they had to go to the canvass next to them and continue where the first artist left off on the painting.
A paint around has the circle of artists that go from painting to painting until every artist has worked on each others' painting, and the artist who created the painting gets to put the finishing touches on what they started. When the time is completely up and artists put their brushes down, the paintings are auctioned off for charity and the artists gain recognition for their skills. Whoever views a paint around gets to see the fast-paced creation of art by an artist skilled enough to jump between different styles of paintings. This art in motion is entertaining and enriching for anyone viewing it.


The best thing for someone attending Art Hop does not have to be the art. Many galleries and venues use live music to draw crowds. Live music pleases the crowds, and it helps the artist promote their brand to locals and sell merchandise if they want to. This music also makes the experience of gaining cultural knowledge from art that much more fun because the music stimulates the attendee's ears while the artwork causes the person to stop and think about what they saw.
The extra experiences do not stop with the addition of food because many Art Hop venues also provide food or have great local restaurants within walking distance. Guests at venues with live music and food get the full experience of all three and have a fantastic time taking in all of the local foods and the culture aspect. They also have the ability to take in the artists, chefs, and musicians that all gain from showcasing their products and profiting from their trades.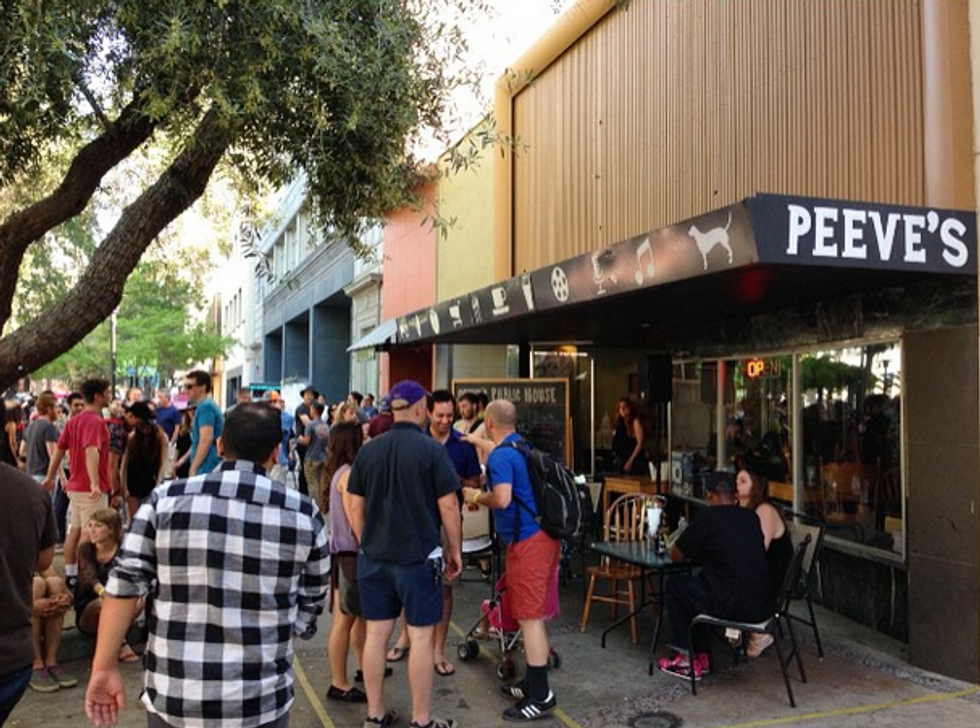 When it is the first Thursday evening of the month in Fresno, it is important to know that the city is at its busiest. So many people set out to give attendees of Art Hop the best experience possible and profit from the trades that they have spent countless hours perfecting.
A trip out into the Tower District and Downtown Fresno during Art Hop is guaranteed to make those seeking culture and a good time have the best possible experience and teach them about what their city has to offer. Art Hop is a phenomenal meeting of the minds and native Fresno people (Fresnans, Fresnonians, and Fresnites) should take advantage of the experience and get out of their town the best it has to offer.