I've been looking forward to college for such a long time. My dorm room decorations have been planned on Pinterest since my freshmen year of high school. I love the idea of going to a new place, and being able to start fresh. New people, new place, new experiences.
I have a million different emotions, and everything is about to change. But, I'm positive that the next four years are going to be some of the best. When I did my first college visit to SIUe my junior year, I knew that that was going to be where I would spend my college years.
The people were so helpful, the campus is gorgeous, and there are so many ways to get involved. Now that I'm only a month away, I can't help but feel like there's so much left for me to do here at home before I leave for most of the year. It's been difficult for me to think of some of the things that I know I'm going to be missing out on at home when I'm away.
But, at the same time, I'm looking forward to joining a sorority and taking part in the different events that there will be on campus. It'll be so nice to be surrounded by people who share the same interests as me and to have classes with people who are going into a similar field. Dorm room decorations have been so fun to buy, and I can't wait to put together a new room.
Usually, people are super nervous about meeting and making friends with people at college, but I've already met and talked to so many people who have made me feel better about spending the next four years two hours away.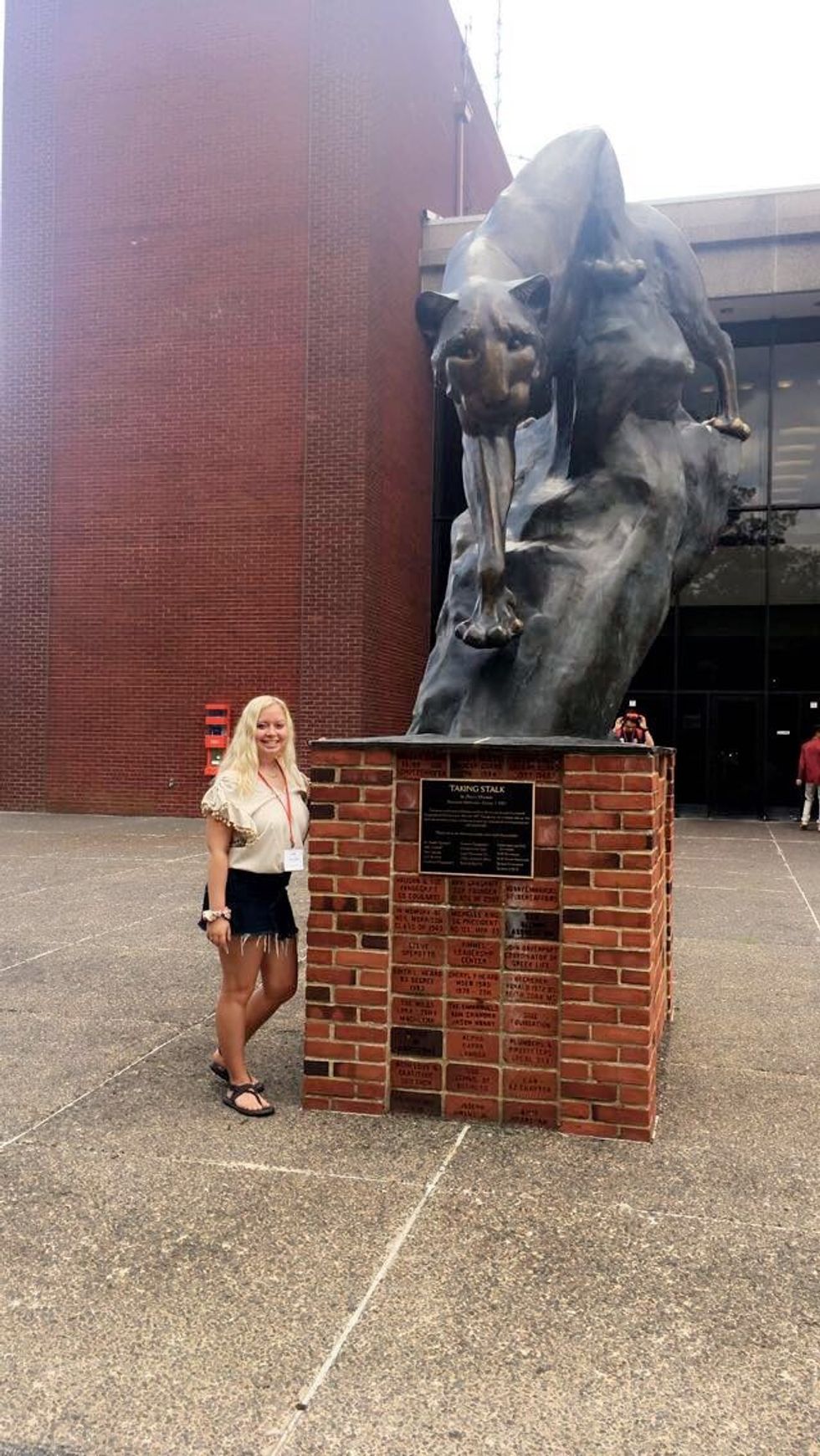 Lauren Trimble
The first week of college is going to be jumping right into the craziness. Sorority recruitment, classes beginning and choosing which areas of campus I want to get involved in. Even though this is going to be super busy, I think it's going to be a better transition from home, the more I get involved and make connections.
I worry about getting super homesick, especially during that first couple of weeks away.
I'm going to miss most everything about home, and it will surely be difficult not being in the same place that I've lived in for the last 18 years. Going into this new chapter has so many positives that I keep reminding myself, though.
Being away will make it even better when I get to come back to visit. I'll get to meet and make connections with people from all different walks of life. The classes that I'll be taking are going to be the ones that further my career. Joining Greek life will give me so many opportunities to meet amazing people, help others, and be a part of something bigger than myself.
So, as I leave for college in a month, I continue to remind myself of the wonderful experiences that I'm going to have in the next few years. College is going to be a change, but it's going to be a positive one. On to bigger and better things!