Frat boys are a species of men that is difficult to describe in one definition. So here, I present to you the frat boy dictionary.
1. The "I'm too old for this."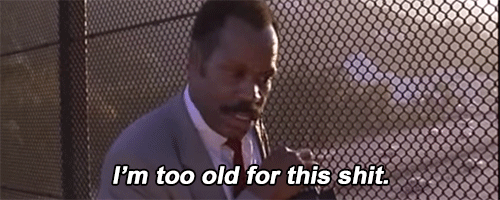 This guy stands at the back of every party holding a Budweiser. You'll find him telling someone about how he's grown far too old for Greek life. He's at least 20 years old and tries to act like he's everyone's dad.
2. The secret genius.
You've never seen him at the library or in class and he looks like he's got nothing going on in his head, but he somehow still got accepted to an Ivy for grad school. Truly inspirational.
3. The guy who keeps correcting you about his weird name.
You refer to this guy only as "yo" or "bro" in order to avoid a 20-minute conversation about his weird name. Examples of weird names include Alec and Ryne.
4. The plug.
He sells every drug you've ever heard of and sends you weekly Snapchats on bargain deals for weed.
5. The upside down visor guy.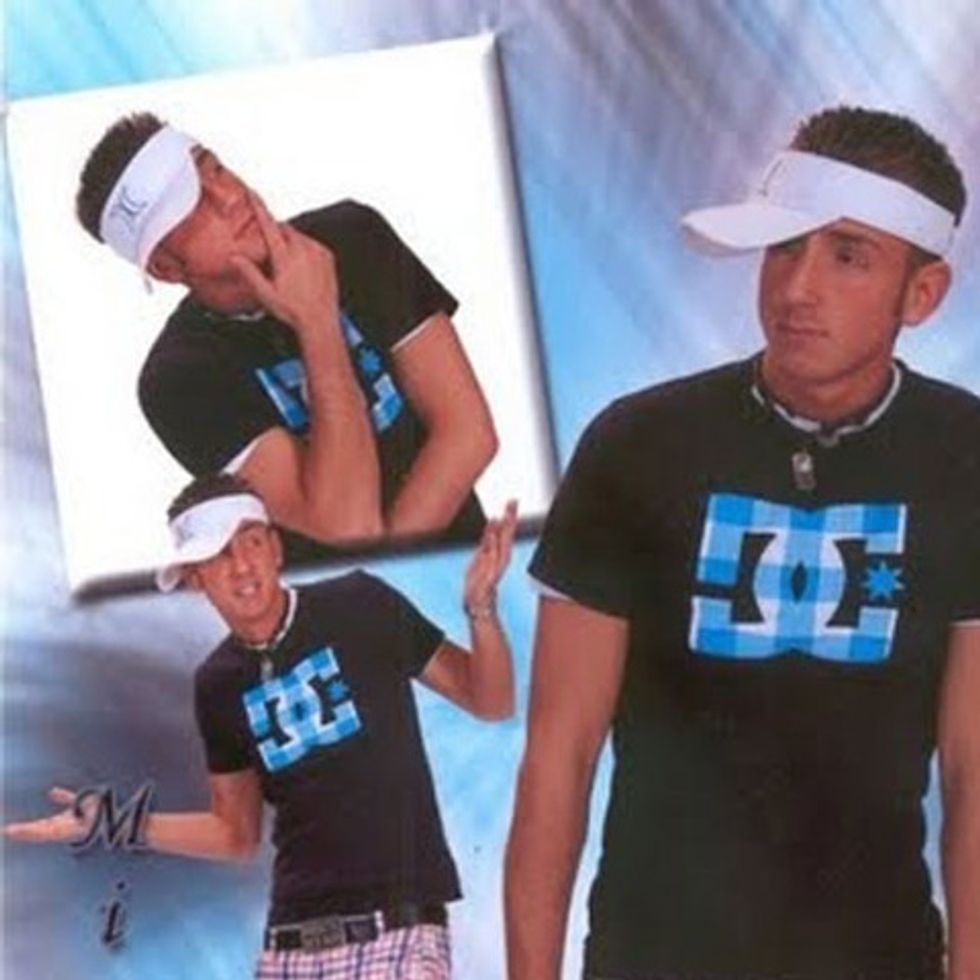 He is so frat. He swears he's the most fly guy there is, but no one else seems to agree.
6. The guy who always makes fun of sorority girls.
His go-to sorority girl impression is yelling "oh my god" in a high-pitched voice.
7. The "I go to the gym" guy.
He posts weekly progress pictures on Instagram and randomly takes off his shirt in the middle of the party.
8. The dad bod.
He is totally aware of his beer belly and he loves it!
9. The "who gave him a bid?"
[rebelmouse-proxy-image https://media.rbl.ms/image?u=%2Ffiles%2F2017%2F04%2F10%2F636274313376836878861776277_636272992277702092769618275_giphy%2520%281%29.gif&ho=https%3A%2F%2Faz616578.vo.msecnd.net&s=448&h=4d7003ed16c87f6898223dd0adbd6d8df30630220fc811681eeec36396ffbf6d&size=980x&c=3475738182 crop_info="%7B%22image%22%3A%20%22https%3A//media.rbl.ms/image%3Fu%3D%252Ffiles%252F2017%252F04%252F10%252F636274313376836878861776277_636272992277702092769618275_giphy%252520%25281%2529.gif%26ho%3Dhttps%253A%252F%252Faz616578.vo.msecnd.net%26s%3D448%26h%3D4d7003ed16c87f6898223dd0adbd6d8df30630220fc811681eeec36396ffbf6d%26size%3D980x%26c%3D3475738182%22%7D" expand=1]
Nobody knows who let him become a brother. You know exactly who I'm talking about.
10. The DJ.
He will never hand let you have the aux, although he probably should.
11. The super senior.
This guy is like 27 years old and no one really knows if he's enrolled in any classes or even if he graduated, but he still shows up to everything.
12. The "it's not a frat, it's a fraternity" guy.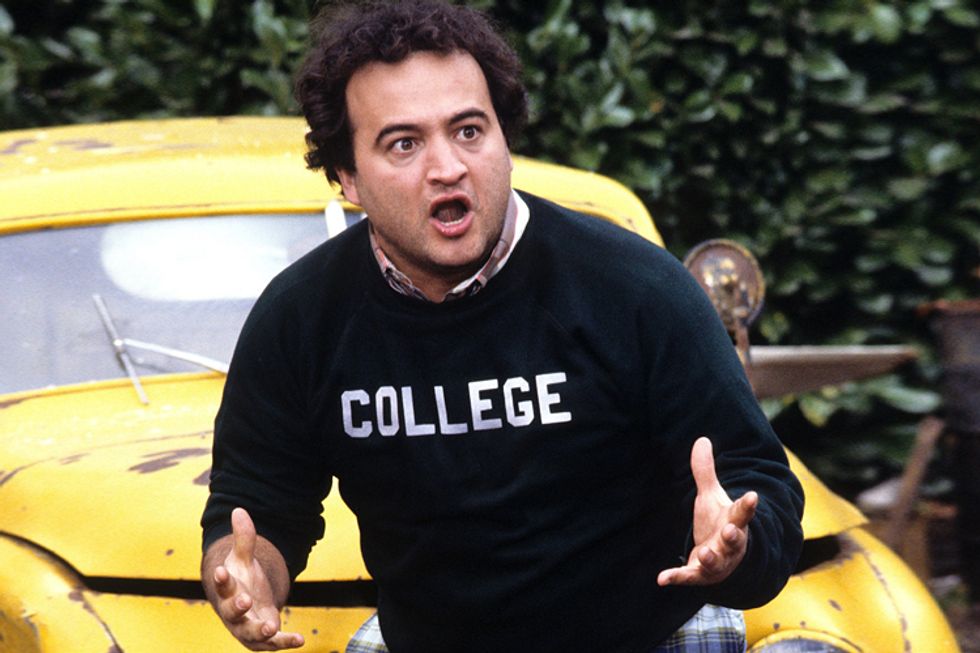 He goes super hard for his frat bros and wears his Phi Phi Fuckboy letters on a daily basis.
13. The sports jersey guy.
He wears a sports jersey at every party. If it's cold, he'll wear it over a crewneck.
14. The pretty boy.
He has long eyelashes, nice hair, and a nice smile. He also really loves his mom.
15. The Vineyard Vines guy.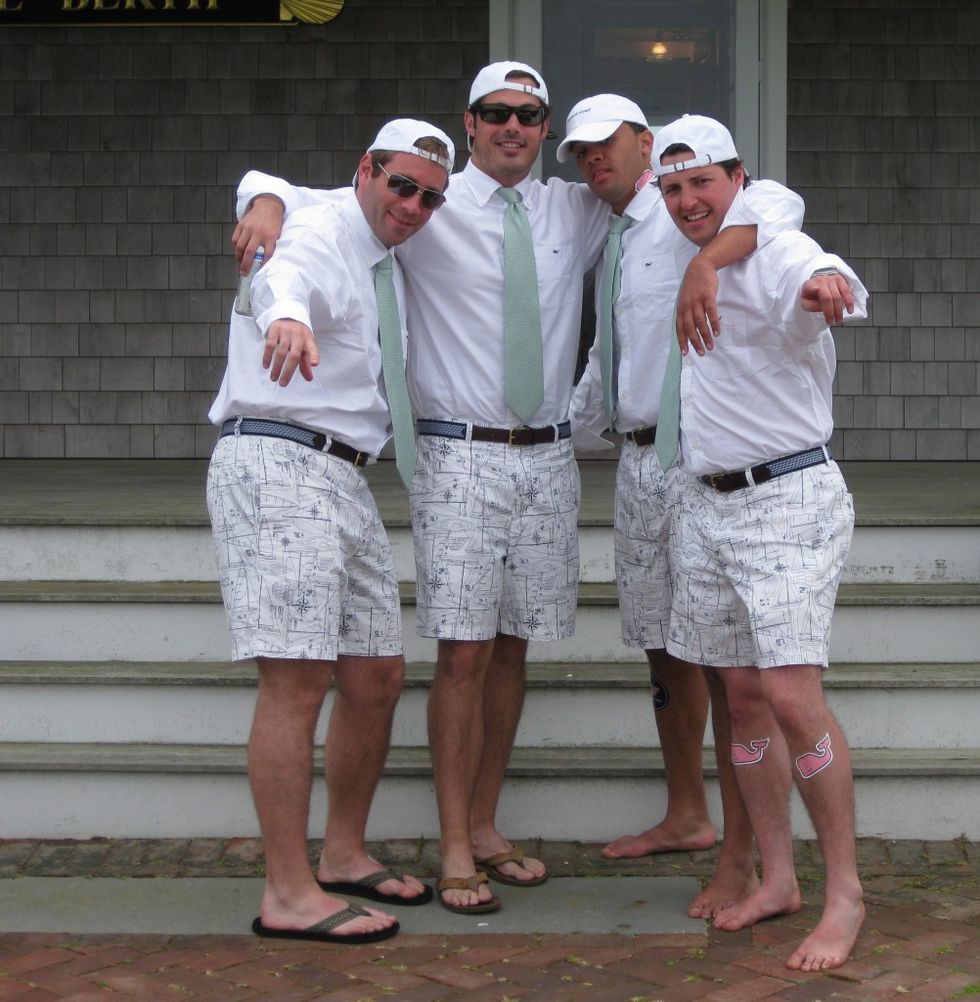 He looks better in pink than most girls do and shotguns beers in drinking circles with his bros at every party.
16. The Eskimo brother.
He's hooked up with everyone and no one quite knows how he got away with that.
17. The liability.
At least 4 people posted a picture of him passed out on a couch to their Snapchat Story. He might've temporarily awoken from his slumber to throw up on himself. Nice guy, though!
18. The friend-zone.
Every girl loves him because "he is so nice," but you can't actually name one girl he's been with. He is usually treated like a puppy.
19. The accidentally creepy one.
He's a really good guy, he just says some questionable things sometimes.
20. The fat guy in a tank top.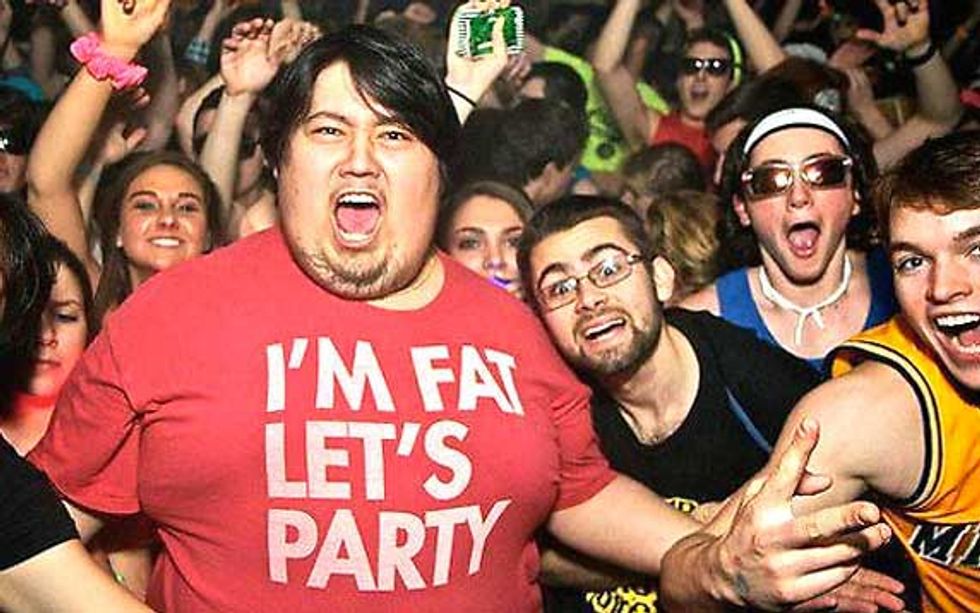 All the girls hug him when he walks into the room. He is probably holding a beer.
21. The foreign dude.
He makes you realize how much of an obnoxious American you actually are and you question how he deals with all the other obnoxious Americans. He pulls all the chicks with his accent, of course.
22. The funny one.
Everyone always laughs at his jokes and you feel a sense of accomplishment when he laughs at yours.
23. The one who only responds to his pledge name.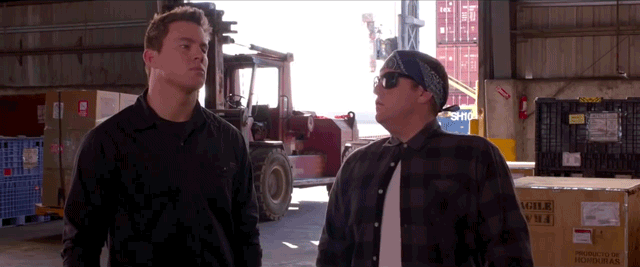 You probably don't even know what his real name is, or maybe you think his pledge name is his real name.