Frank Ocean, who rose to fame in 2011 with his mixtape Nostalgia, Ultra and is known for his intermittent collaborations with Odd Future Wolf Gang Kill Them All or OFWGKTA, for short, posted a hint last month on his website, boysdontcry.co, that his second studio album might be on the way. The hint was a library checkout slip with the last date being "July 2016." This led many to speculate that we might be graced with Ocean's second album, Boys Don't Cry, before the end of July. This didn't come to pass, however.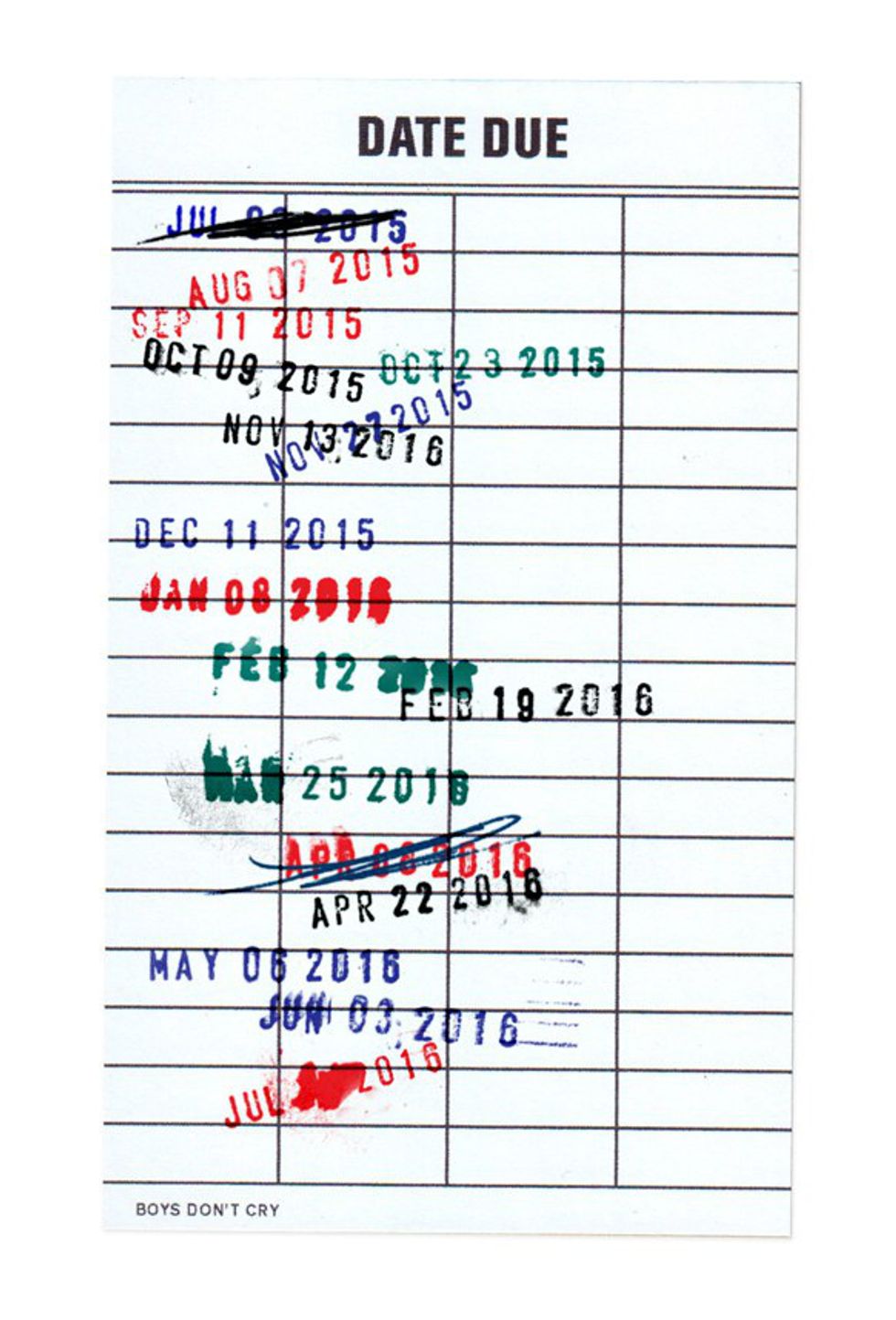 In the early hours of the morning on August 1, Ocean's website was updated to include a strange livestream of work benches and Ocean himself cutting wood and playing various instruments on an endless loop. While it isn't known what exactly what the enigmatic artist is up to, we can reasonably expect that new music will be available for our listening pleasure sometime in the relatively near future.
Ever since the release of his first studio album, Channel Orange, in 2012, Ocean has been infamous for his desire to stay out of the limelight. He has carefully picked and chosen which projects to lend his talents to, the most notable of which might be the track "Wolves" off of Kanye West's most recent effort, The Life of Pablo. Ocean hasn't been active on social media and has a habit of only offering up tidbits at a time that stir his fan base into a frenzy over what his next move will be.
Ocean began his career in 2005, when he moved from New Orleans to Los Angeles to continue pursuing his passion in music in the wake of Hurricane Katrina. He soon found success as a songwriter for the likes of Justin Bieber, John Legend and Beyonce, but he longed for more. He knew he had the potential to become a bigger name. In 2009, he met Tyler, The Creator and joined him and his hip-hop collective, Odd Future. Together, they helped to develop and enjoy a strong, cult following.
In rare moments, Ocean has allowed the public brief glimpses into his personal life, his musings and his reflections. One such example was an open letter that he posted to his tumblr account on the Fourth of July, 2012, in which he discussed the man who he believed to be his first, true love. The response from the hip-hop community was overwhelmingly positive and many artists went out of their way to show love and support for Ocean and commend him for his bravery.
Over the course of his brief career, Ocean has shown us the benefit of playing the long game, of teasing just enough of a project to get fans excited and it has worked to perfection. We can't be sure what Ocean has coming next or what exactly it'll sound like, but we can be sure that it'll make us feel, make us think and make us listen.