The world of sustainable fashion is inundated with marketing gimmicks, false advertising, and large corporations cutting corners — Rec Room is the pure antithesis of that.
Built upon the principle of "the spot at your friend's houses where all the fun happened," Rec Room is a brand all about lighthearted fun and comfort rooted in profoundly admirable morals and values that, in the fashion world, are extremely rare to find.
At Rec Room, it's all about feeling comfortable and confident in order to put your best foot forward. I was already convinced I loved the Italian-milled, California-made, and ethically manufactured fabric before putting it on my body. The company isn't just ethical in their practices — they also do a lot of good by supporting conservation and waste reduction initiatives.
As I eagerly unwrapped the package their PR team was kind enough to send me, I felt the silk-like fabric of their red open-back dress in my hands and was actually surprised. As someone with an interest in sustainability whose job it is to write about fashion, I thought I had tried and felt every ethically-manufactured fabric out there — and, to be honest, they kind of all feel the same. Rec Room is totally different.
The fabric feels like one of the silk sarees I wear to Indian events, but it stretches like the squat-proof leggings I work out in.
Putting it on was the closest I could get to being naked in public, and I couldn't have been happier to have an outfit to add to my roster of cute outfits to pull together when I want to look more put together than I feel.
Rec Room is the brainchild of co-founders Dre Taylor Lindsay and Val Young — the two met and bonded over a desire for an effortlessly chic wardrobe in business school. Rec Room wasn't just their answer to the story, it's an embodiment of their partnership as two strong businesswomen — something you can see the second you visit their site or join their Instagram community.
What is the story you hope to tell with Rec Room?
Rec Room was created out of my friendship with my cofounder, Val. That's the bedrock. We were hanging out so often, and always in leggings, and we realized women didn't have dedicated comfy hangout clothes; activewear was a poor stand-in — after all, it was designed for the gym!
We started Rec Room with the intention to capture the essence of how you feel when you're your most comfortable, which for us, was around friends. That attitude also influenced why we named our brand Rec Room. Growing up, the rec room in your friend's basement or at the community center was the place where the fun stuff happened.
It's where you felt most like yourself. When our customers wear our pieces, we hope it captures a little bit of that feeling.
Our brand also reflects the fact that our friendship is one between a white woman and a Black woman. Not only does that emphasis on diversity shine through in the brand, but we also started a homegrown initiative (inspired by 1% for the Planet, which we're also a part of) called 1% for Racial Justice.
We've committed 1 percent of our ongoing gross sales to organizations working to battle systemic racism in the U.S. The first beneficiaries are the Loveland Project and the Equal Justice Initiative.
What has been your biggest challenge and highlight as an entrepreneur?
Challenge: I don't come from a traditional fashion background, and neither does Val.
We built our brand because we saw a need and because we lived the pain point ourselves.
But not having connections in the industry meant we had to leverage the skills we could bring (especially the business side — we met in business school) to find the right partners in supply chain, manufacturing, branding, and more.
It's an ongoing journey to identify the talent and team that makes Rec Room the great place it is.
Highlight: Prior to Rec Room, I came from a sales background at Google. Parts of that experience have always stuck with me, so nothing lights me up more than hearing positive customer feedback.
It's like a sugar high! One of my favorite things a customer told us was that when she was packing for a two-week trip she essentially only packed Rec Room and underwear.
How much does coming from a marginalized community play into the way you do business?
Two things come to mind here.
First, I think so many apparel brands get it wrong when depicting racial diversity in their campaigns.
There's a standard, one kind of "look" that the Black model is supposed to check a box for.
I come from a Black family where everyone is a different shade and a different kind of hair, etc. It mattered to me that when we were depicting racial diversity for Rec Room, we showed the broad spectrum of what Blackness can look like.
That's what makes our vision of a diverse Rec Room both authentic and reflective of the community and audience we serve.
Our team is equally diverse — over half of the team identifies as a person of color and our lead designer is also Black, which is unique among apparel brands.
Second, I am intensely aware of the fact that rest is a real privilege and one that underserved and underrepresented diverse communities don't often get to participate in.
Our brand was founded with the mission to help women find comfort, and we feel strongly about helping that mission and our products reach these communities that otherwise don't get the opportunity to participate in the whitewashed culture around wellness.
How important are social media and community building within your business?

Unfortunately, our most meaningful community-building efforts happened in person and offline, prior to COVID (with shared workout classes, coffee shop pop-ups, and more).
Now that we're all spending a greater amount of time online, we're shifting our audience engagement to social media.
We've done several Instagram live interviews with influential women like Hitha Palepu and classes with 305 fitness. We have also grown an extensive network of women who hustle and act as brand ambassadors for us with their digital communities.
What advice would you give the upcoming generation of entrepreneurs coming from marginalized communities?
Coming out of Stanford for both undergrad and business school, I saw the oft-cited common problem in Silicon Valley: entrepreneurs of color are often over-mentored and underfunded.
Find just a few key mentors you want in your corner, but then insist on "hiring and wiring" — don't give them free ideas, don't give them free work — make them hire you for it.
Don't let them put you through an incubator for founders without the expectation that they'll wire you the capital as part of your fundraising. Insisting that they understand your worth will lead to more opportunity.
What can we expect from the future of Rec Room?
This fall, we've got brand new styles launching that extend beyond our core offering of dresses. We're going to release pants, separates and co-ords, a jumpsuit, and layering pieces so that Rec Room can take you all day, season to season.
We're also in the process of developing more inclusive sizing so that plus-size women will find even greater comfort wearing our pieces.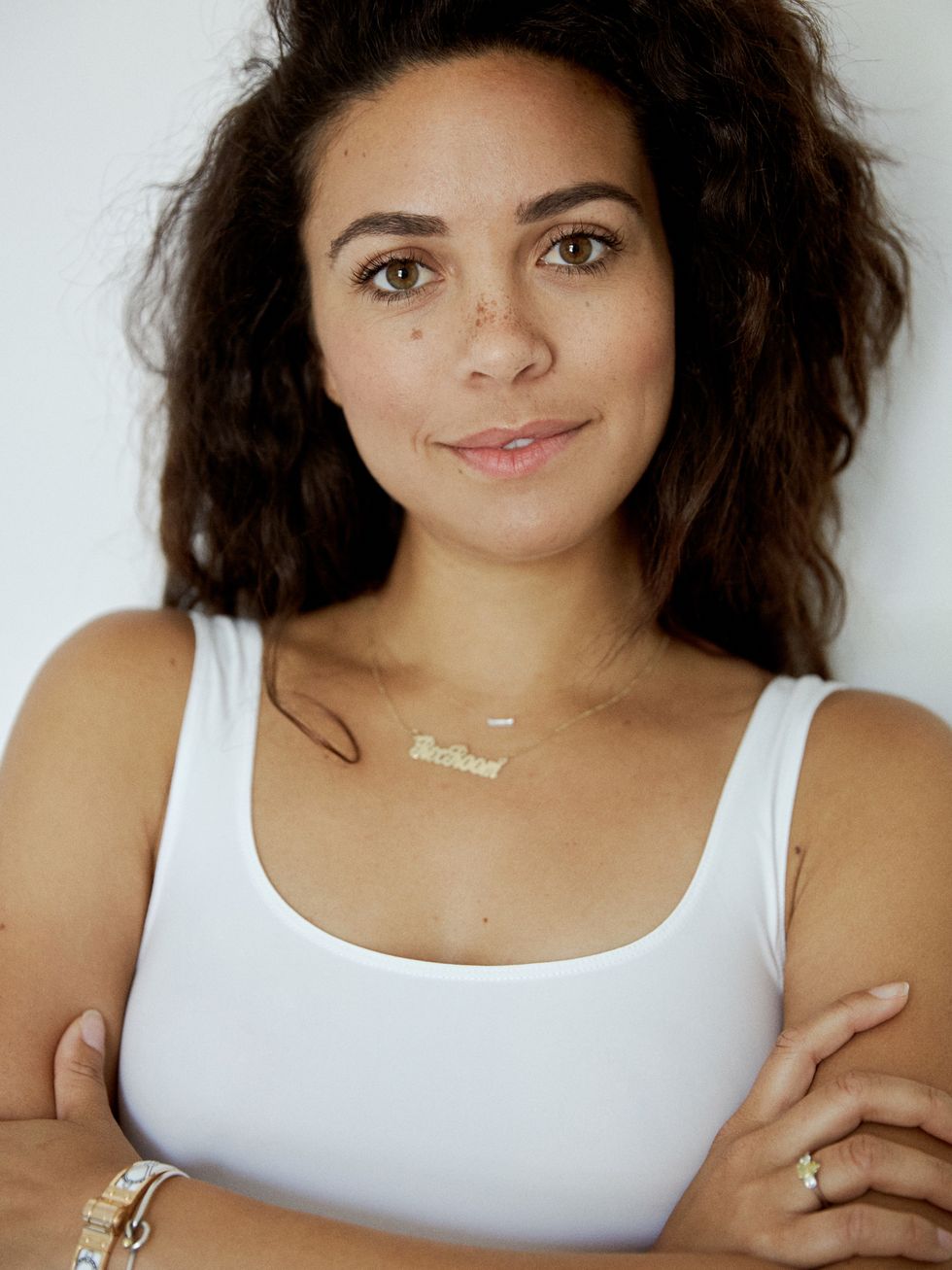 Rapid Fire
What are your favorite accounts to follow on social media?

Olalekan Jeyifous @kidcadaver is an artist and designer who reimagines cities through an urban planning lens with what he calls an "Afro/Eco/Agro Futurist vision." It's a fascinating look at what our cities could look like with a lot of imagination and a focus on serving communities in need.

@takingcarababies has become a favorite ever since I had my daughter almost 7 months ago - we all could use some sleep tips!
Tell us a book you'd recommend.

I can't pick just one!
"If You Leave Me" by my friend Crystal Hana Kim is a beautiful historical fiction novel set in the Korean war
"Figuring" by Maria Popova was a delight to read because of its thought-provoking analysis of "meaning making" and historical parallels in the lives of women scientists through the ages
"Clean Your Room" Harvey Moon by Pat Cummings was my favorite children's book growing up and is a new favorite in my house again with my daughter — it features a Black boy as the primary character doing something all kids hate to do... cleaning his room.
What charities do you support?
I've supported Homeboy Industries here in LA for over a decade — it works with former gang members and formerly incarcerated individuals to provide much-needed jobs and community services. Plus, the goodies that come out of the Homegirl Bakery are delicious.
Green Dot Schools is a Los Angeles charter network that is near and dear to my heart — two of its schools are named after relatives of mine who were active in education.

I also actively support two nonprofits doing phenomenal work in the arts especially for communities of color: Second Stage Theater and Alvin Ailey American Dance Theater in New York.
What is the item in your closet you wear the most?
My Rec Room slip dress (I can layer it in so many different ways) and my Keds (the cool mom shoe!)
What is on your nightstand?
I have scraps of curtain fabric and tile samples that I'm deciding among scattered all over my nightstand. We're building a new house right now, and usually the only time I have to make design decisions is right before bed).
I also can't live without chapstick and hand cream within reach at all times, so they feature prominently on my bedside table.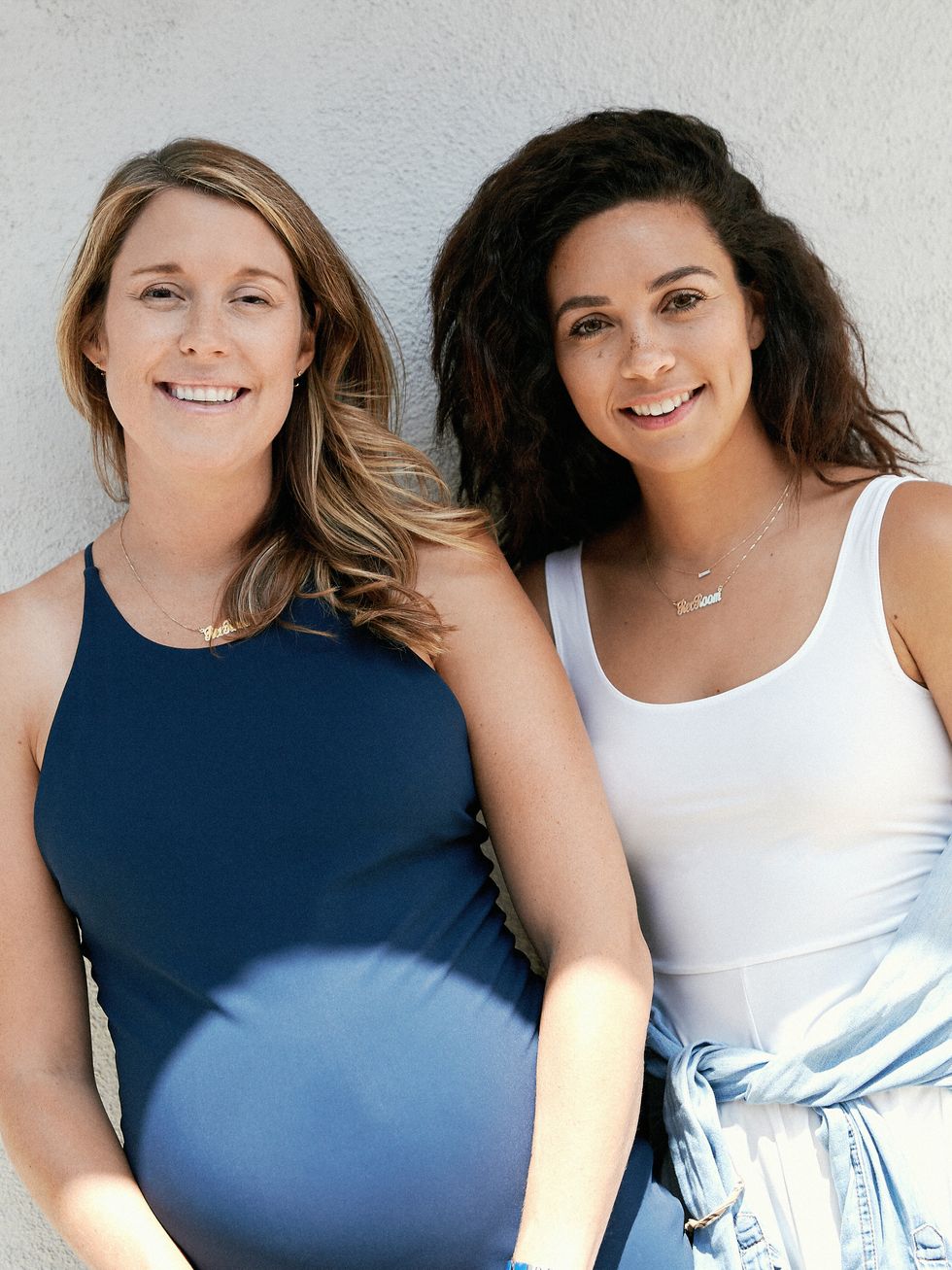 Odyssey may earn a portion of purchases made via links on this page.