On the afternoon of January 6th, 2017, officials reported that Esteban Santiago, 26, flew from Alaska to Fort Lauderdale- Hollywood International Airport Florida with a gun in a checked bag, and after landing got the firearm and opened fire near a baggage claim in Terminal 2 at around 12:55 p.m.. He killed five people and wounded another six before he was arrested. The FBI and Jesse Davis, who is the police chief of the Ted Stevens Anchorage International Airport, reported that Esteban Santiago got through TSA Pre-check with only this gun in his luggage.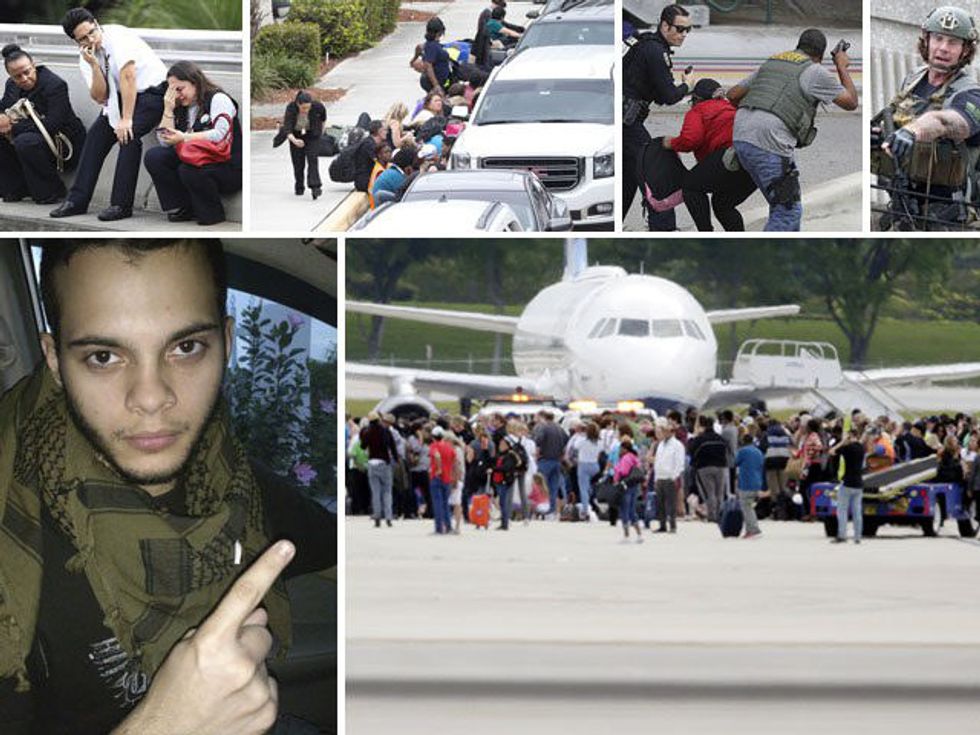 Mental Conditions of the shooter:
According to NBC News Reporters Erik Ortiz and Tracy Connor, Santiago had been receiving treatment for mental conditions.
CNN reports that his siblings notified them that Esteban had been receiving mental help after returning from a tour in Iraq, where he was deployed with the Puerto Rico National Guard from April 2010 to February 2011. His brother Bryan said that Esteban had asked for help many times but people were unwilling to help him.
"And they did nothing. They had him hospitalized for four days, and then they let him go. How are you going to let someone leave a psychological center after four days when he is saying that he is hearing voices?"
Esteban's Visions:
Esteban had been reporting to his family that he had been having visions of killing children all the time after his time in Iraq.
On a further note:
It is valid to question what goes on in someone's mind to encourage them to go through all the trouble of going through an airport and thinking they will successfully kill innocent lives. How did he think his suitcase with the gun inside would successfully make it through the TSA-Pre-check x-rays? Did he think at all of his circumstances?

Mental Health:
Mental Health is a serious issue amongst the human race. As a reflection of this shooting and the innocent lives that were lost, we must continue to create more efforts to ensure that people are reaching the correct mental treatment that we need. If a gun shooting can happen in an airport, it can happen anywhere.