Unita Blackwell came from a poor family of sharecroppers. She later became heavily involved in civil rights and has since become mayor of Mayersville, the small town on the Mississippi River that over fifty years ago rejected her the right to register to vote. As the state's first black female mayor, elected in 1977, she has continued organizing the black community in her town.
Blackwell's first involvement with the Civil Rights Movement came in 1964 when she was a young mother in her early thirties. She volunteered to attempt to register to vote despite the potentially violent and deadly community backlash and subsequently got involved with the Student Nonviolent Coordinating Committee, or SNCC. She drifted in and out of jail as a result of her commitment to activism and was involved in several court cases at the time.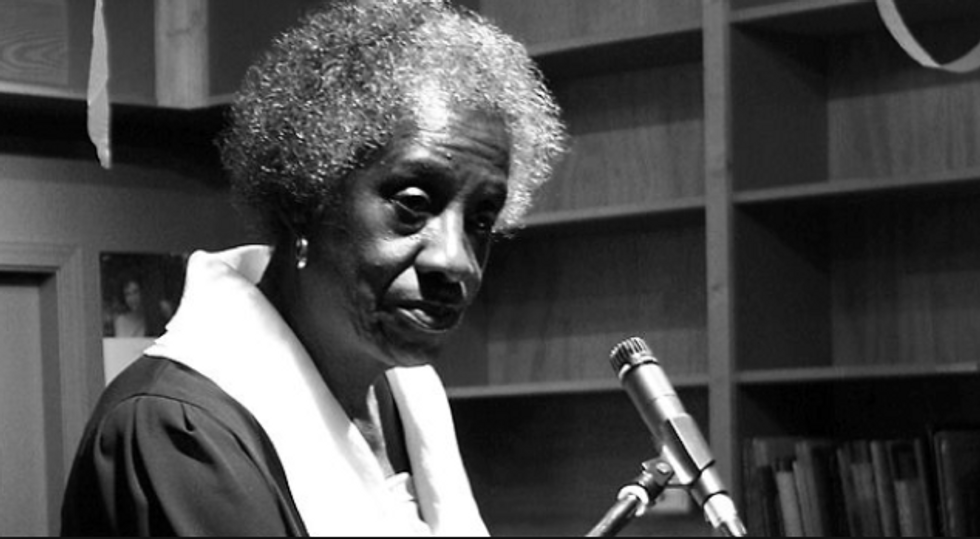 This was not uncommon. It is proved that one of the most involved demographics within the civil rights movement was middle-aged black women.
The Civil Rights Movement was made possible through the community connections and organizing that took place within the black community years before the Movement even started. These community organizations were comprised heavily of black women, insighting their more pronounced involvement in black activism at the time.
Black newspapers gained readership, and not only gave the black community a voice but also reported on events central to black culture and experiences.
In the 1940s and 50s, a circuit of muckraking black newspapers acted as watchdogs, reporting on sexual assaults committed by white men onto black women. Constant assaults finally being reported on in the media were drawing more and more attention from the general public. Figures like Rosa Parks and Thurgood Marshall were taking assailants to court in an attempt to bring justice to the victims and to the black community as a whole who understood all too well the racial power dynamics reflected in sexual violence.
The black women who were victims of sexual assault then became symbols of the black community and martyrs that united them in a common goal. The real heroines of the Civil Rights Movement are women like Recy Taylor, Claudette Colvin, Betty Owens and Joan Little. These women were brave enough to confront their rapists at a time when they were revoked of their humanity.
Black women such as Fannie Lou Hammer, Jo Ann Robinson, Daisy Bates, Barbara Johns and Ella Baker did all the organizing for the movement and played a key role behind the scenes. Much of the movement would have been impossible if not for their vital contributions. Their stories remain untold today due to intense misogynoir that permeates institutionalized education.
Much of our education surrounding American History, and more particularly the civil rights movement, is separated into categories. Minorities are presented as afterthoughts and only as white women or black men. However, this leaves out massive demographics such as black women who were irrefutably vital to the civil rights movement.
This historic erasure of black women has contributed to their marginalization and acts as a reflection for their current underrepresentation in mainstream media due to both sexism and racism.
Thanks to the unsung heroines of the Civil Rights Movement like Unita Blackwell, we have seen some slight progress towards equality in America. Now her story must be shared so we can all recognize the influence and power of black women in America. We must give them credit and learn their names as if they were George Washington or Henry Ford.