Although Budapest, Hungary is a city that is nothing less than amazing all year round, the city only gets more and more wonderful as the year transitions from summer to autumn. The leaves of each tree morph from a variety of greens to different shades of oranges, reds, and yellows. The temperature begins to feel cool and crispy, and without a doubt begins to excite you for the holidays to come. Not only is the vibe of the city one of a kind, but the food is to die for. Here are some Hungarian favorites for everyone to try during Hungary's colder months.
1. Forralt Bor - (Mulled Wine).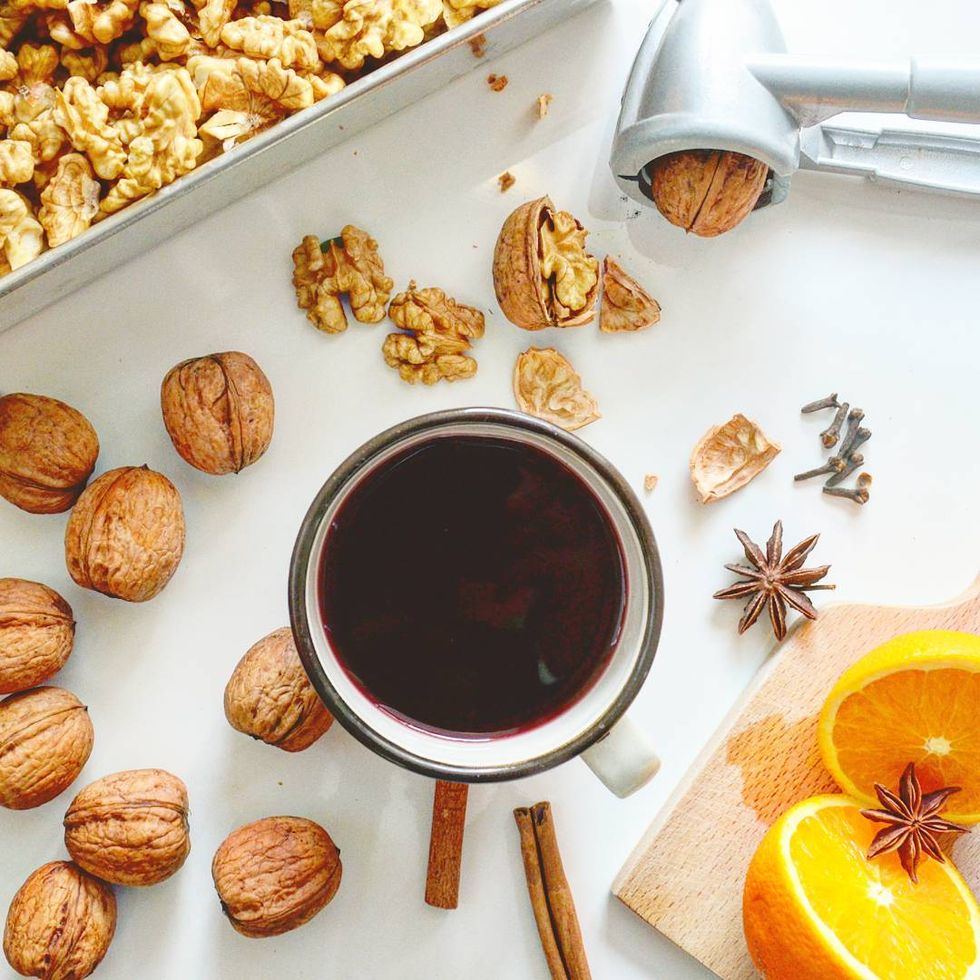 Warm Wine? AMAZING. The added spices to the warmed up wine gives this festive drink a whole new make over.
2. Lángos.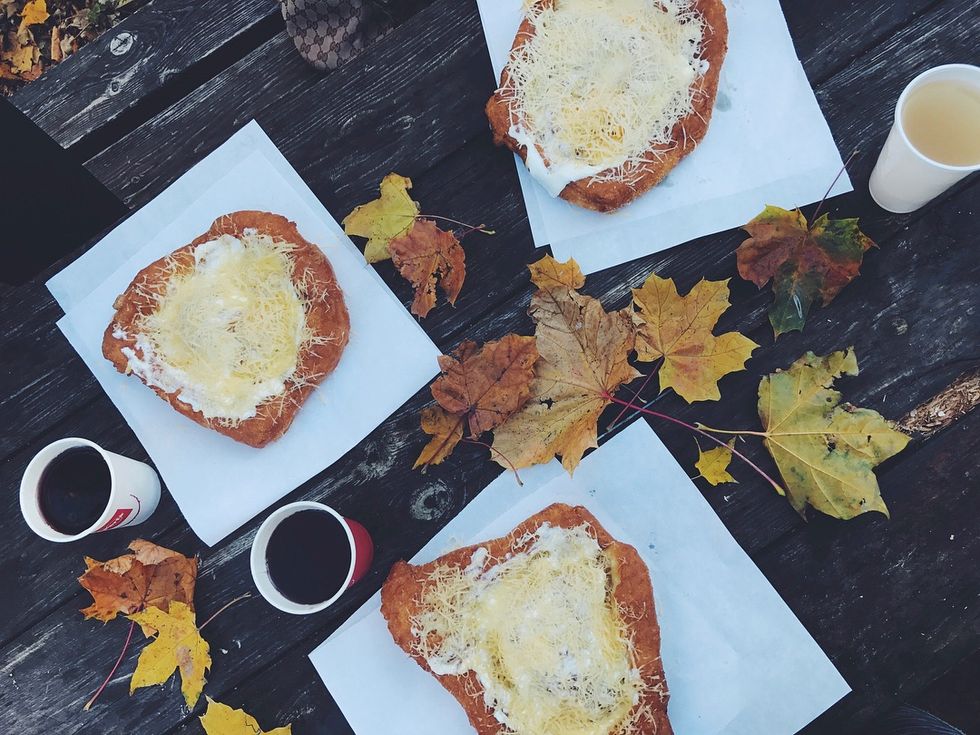 Hungarian street food = the best street food. This traditional food can be personalized to taste, however, the basic sour cream and cheese is almost always the way to go.
3. Gulyas Leves - (Goulash Soup).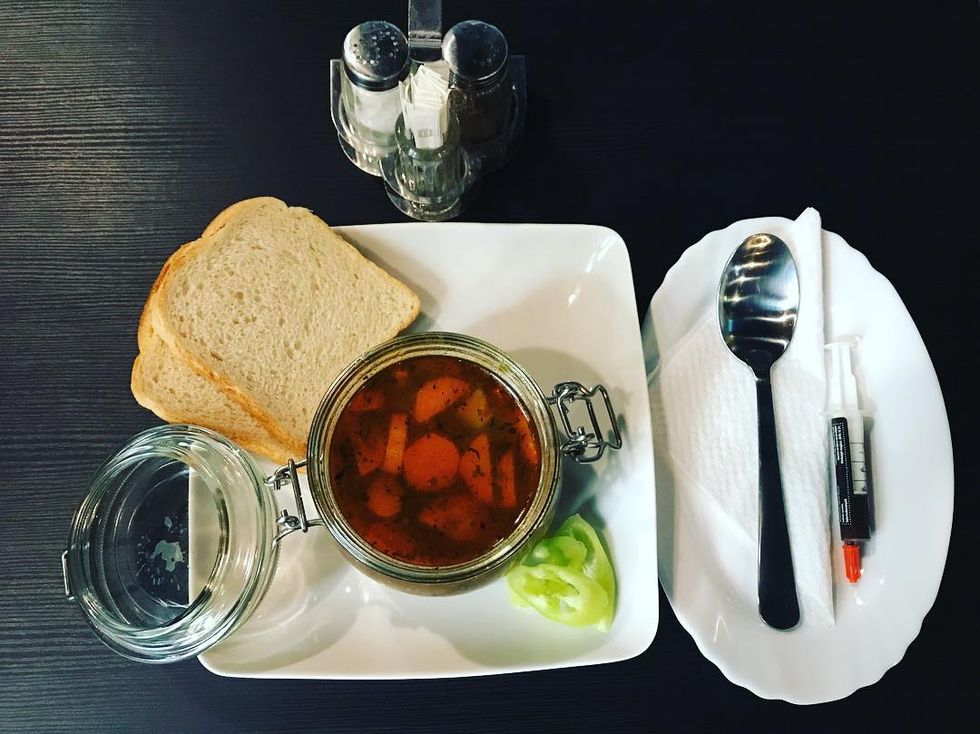 Although this soup is a year-round fave, the cold weather is just another excuse to order it for dinner night after night.
4. Kürtőskalács - (Chimney Cake).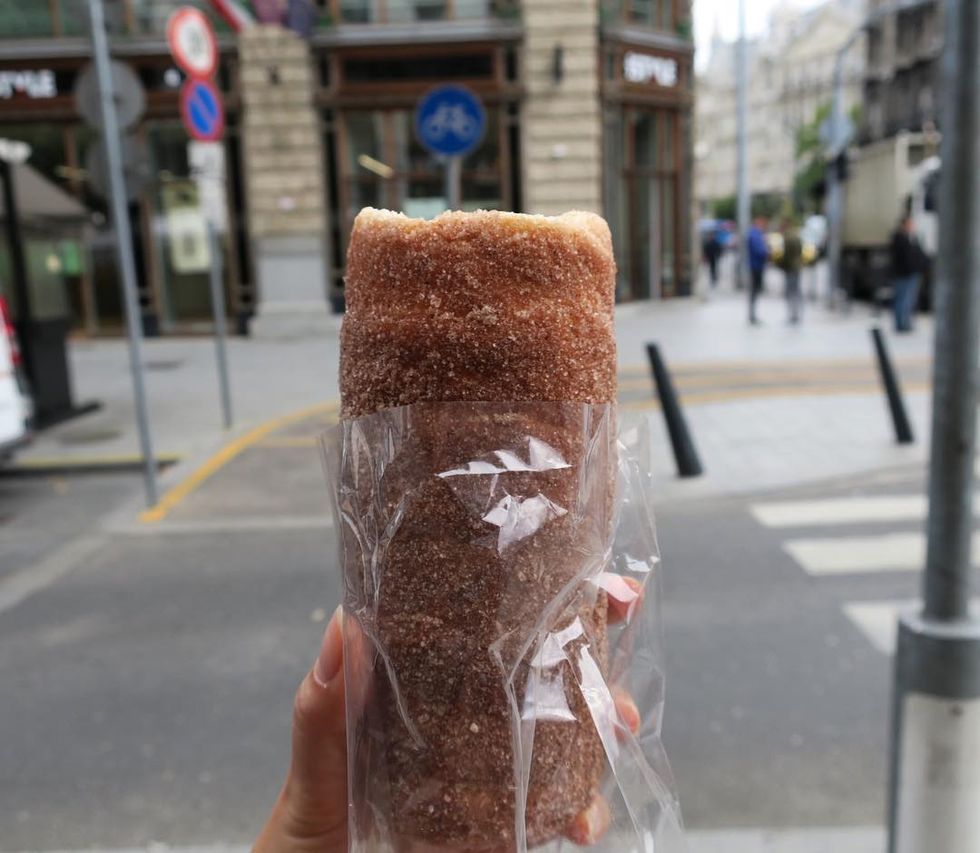 THIS. This will WIN your heart. You can pick one up in a variety of flavors like vanilla, cocoa, cinnamon and more. If you're feeling bold enough during the winter months, you can choose to line the inside with Nutella, and continue to fill it up with soft serve ice cream.
5. Csirke Paprikas - (Chicken Paprikas).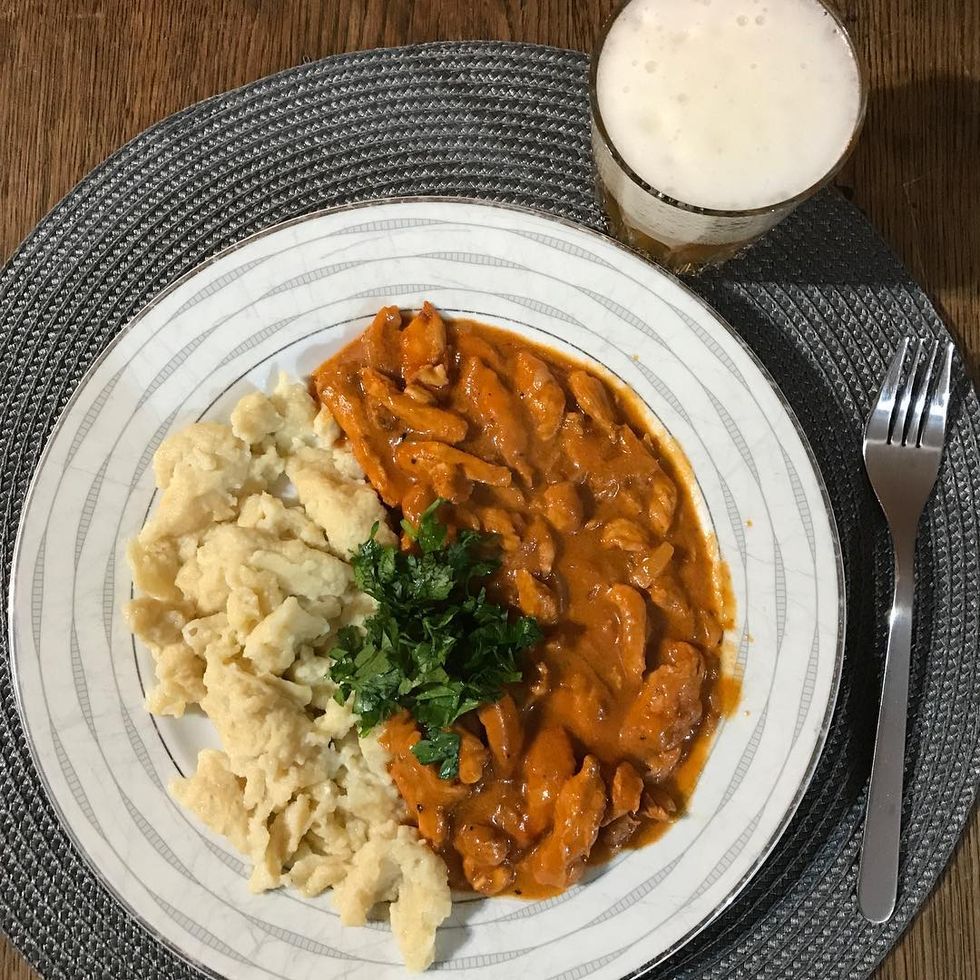 A true Hungarian dish. Filled with yummy flavors and a promising satisfaction.
6. Húsleves - (Meat Soup).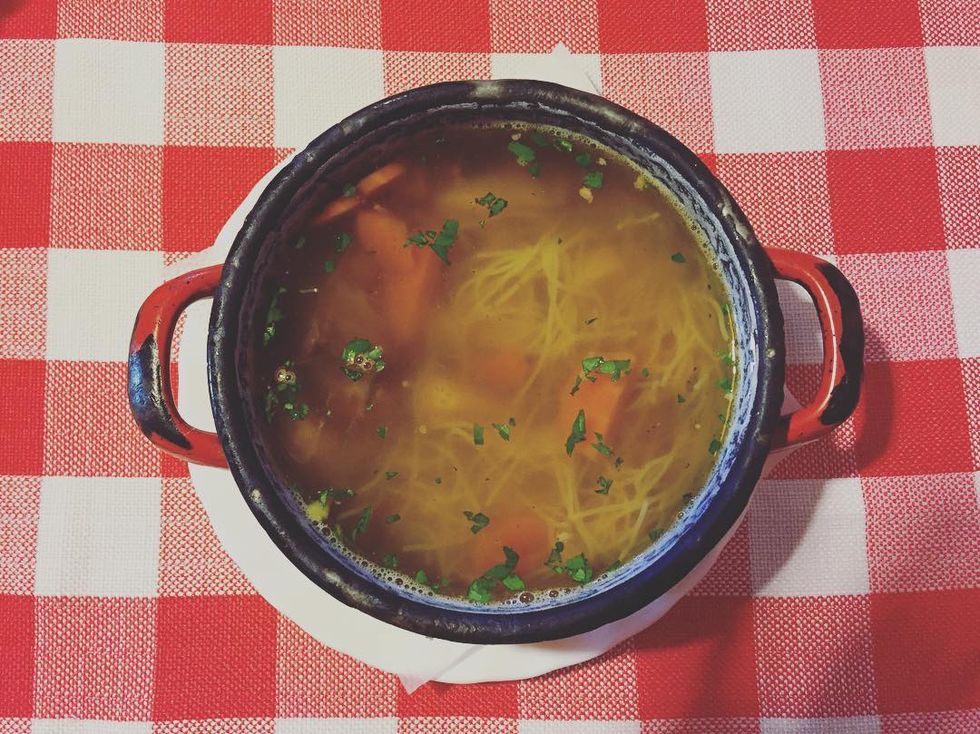 Need a break from the goulash soup? Try the Hungarian meat soup, a soup that'll definitely kick your favorite soup out of top rank.
7. Bableves - (Bean Soup).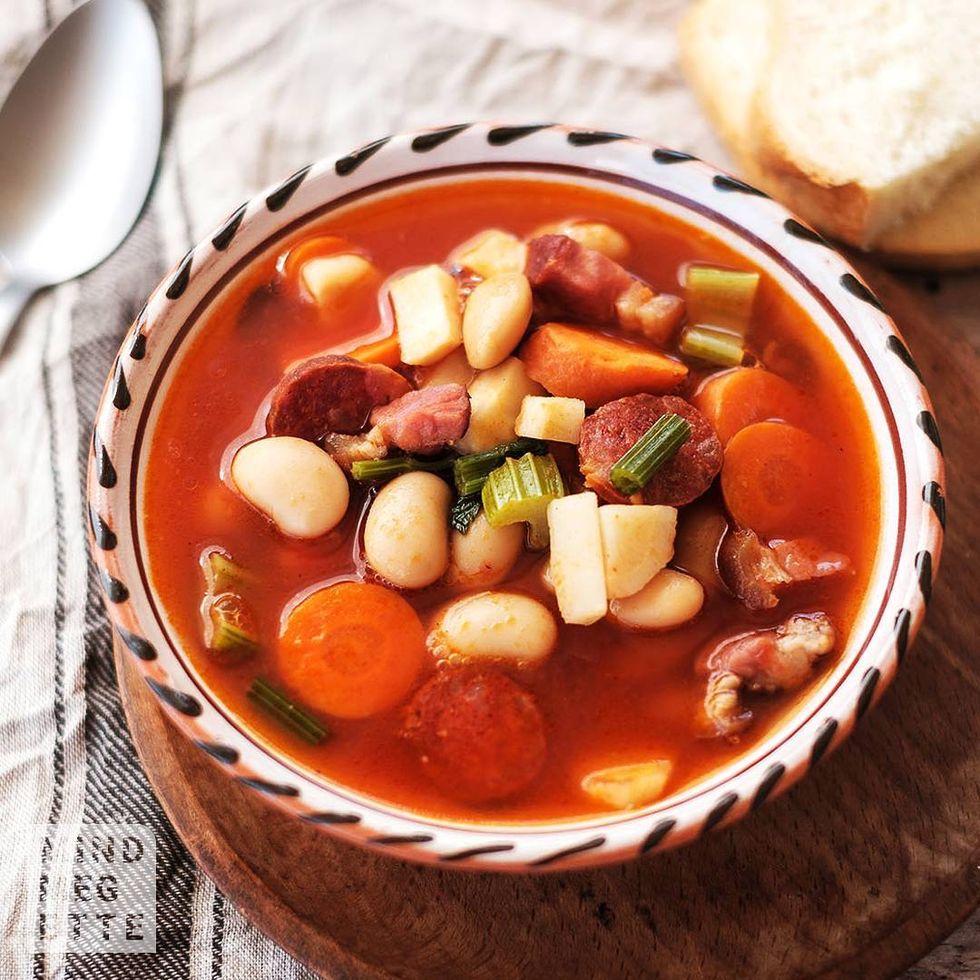 I'm sorry... I'm really not trying to make your soup decision more difficult. C'mon, this may look good, but it tastes even better.
8. Töltött Káposzta - (Stuffed Cabbage).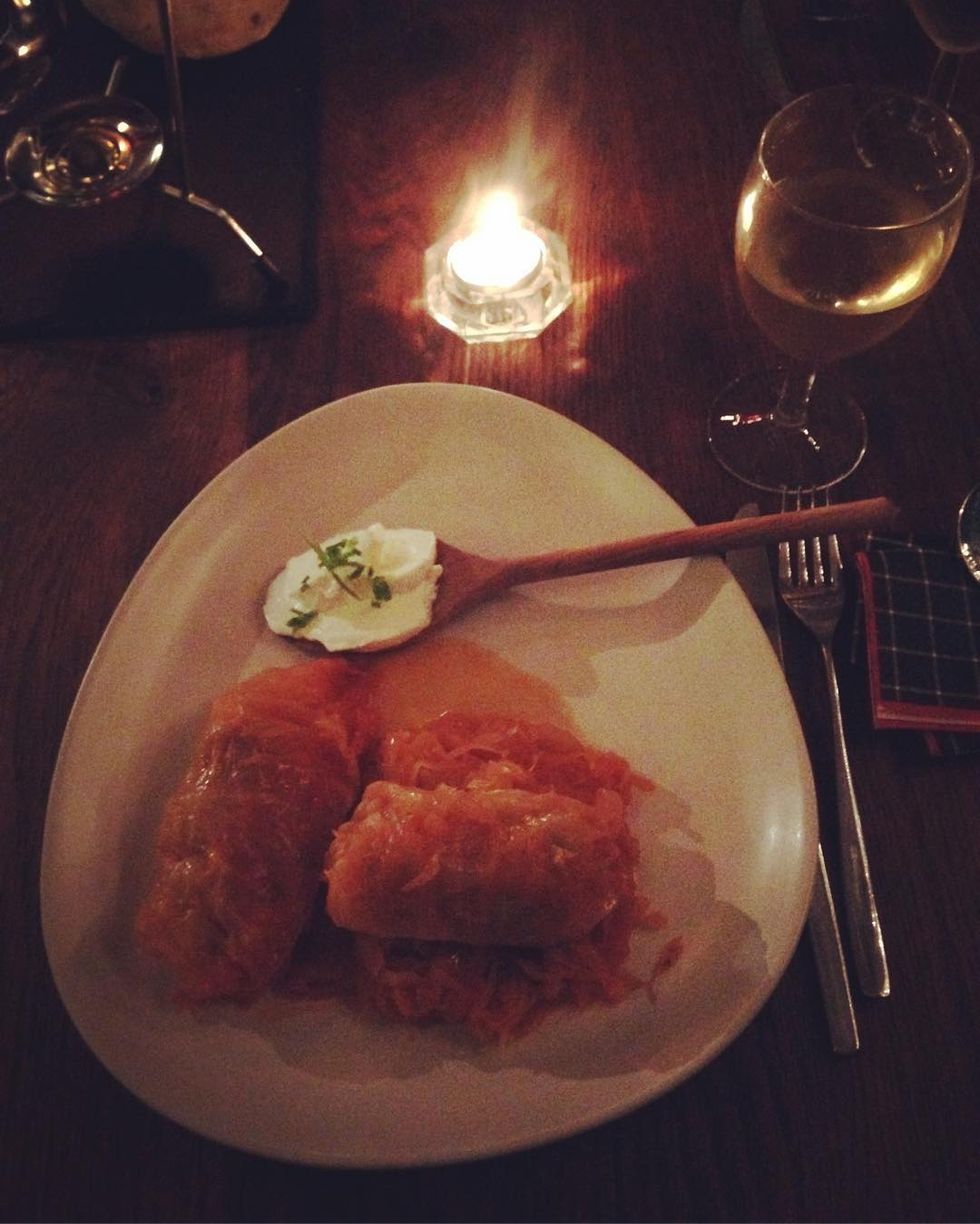 Hungarians LOVE their cabbage. This dish consists of cabbage stuffed with meat, a heart-warming combo.
9. Rakott Káposzta.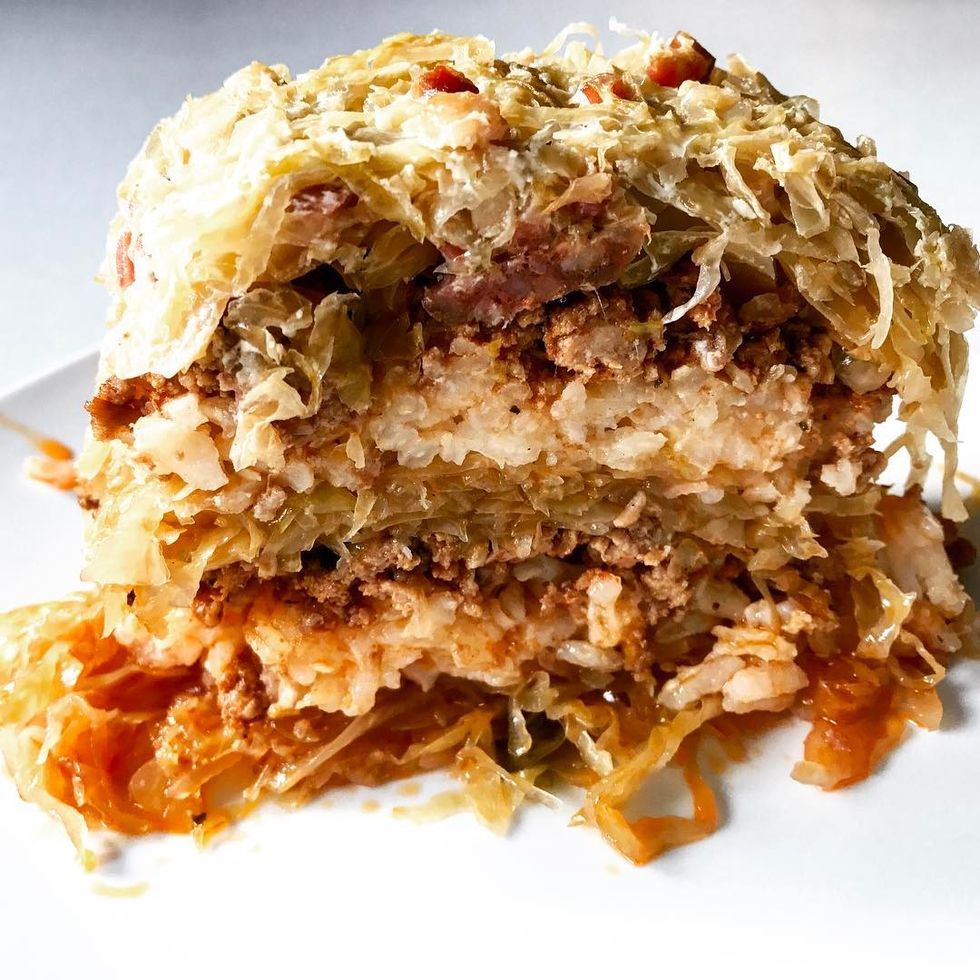 This dish is a true spin on one's idea of lasagna. In fact, there is absolutely no pasta in this dish. It simply consists of layered cabbage, meat, sour cream, rice and the optional sausage. DELICIOUS.
10. Bejgli.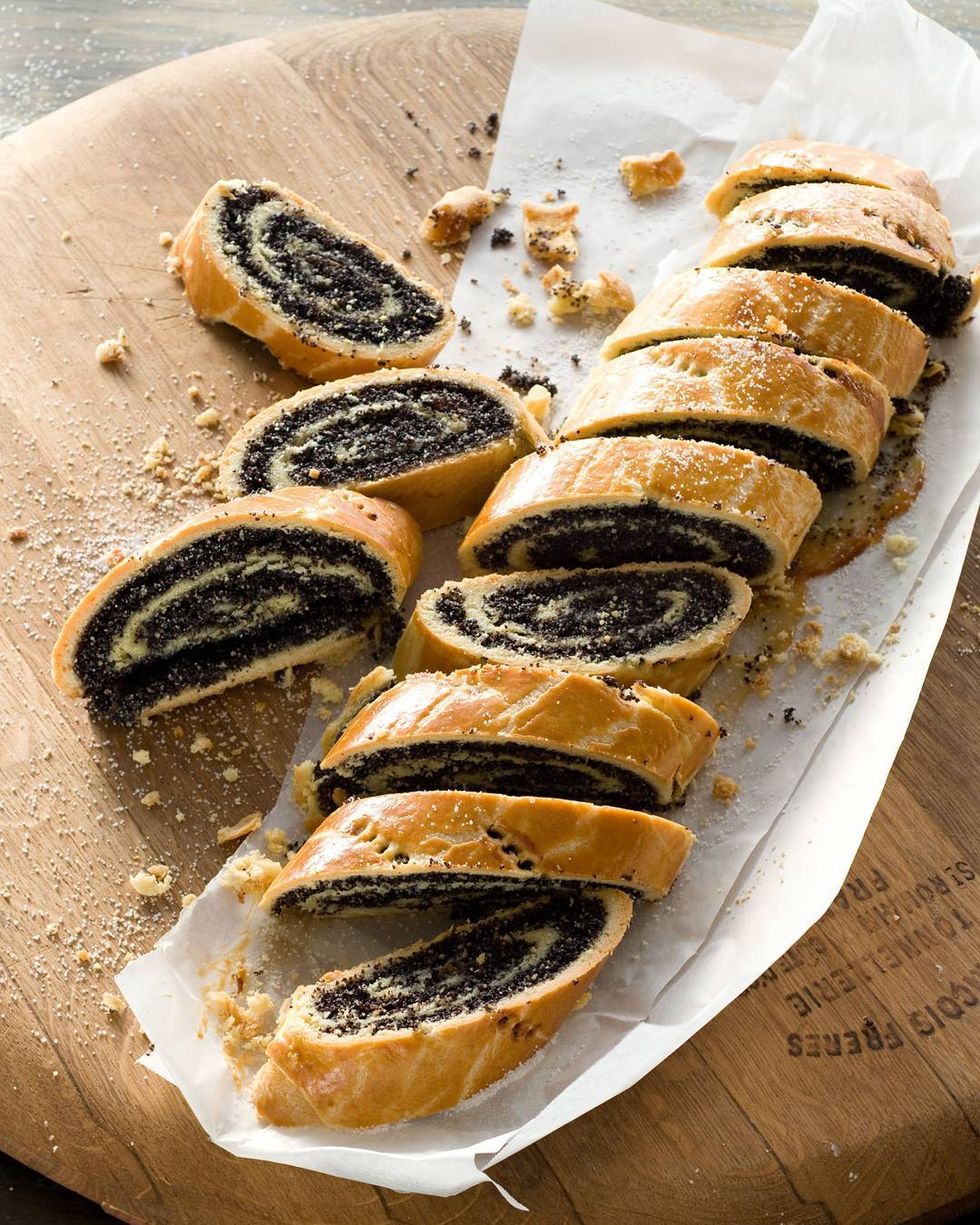 A Hungarian pastry traditionally made as the months get closer to Christmas. This festive pastry comes in a variety of flavors like poppyseed, walnut and more. Literally, so good.
11. Gesztenye - (Roasted Chestnuts).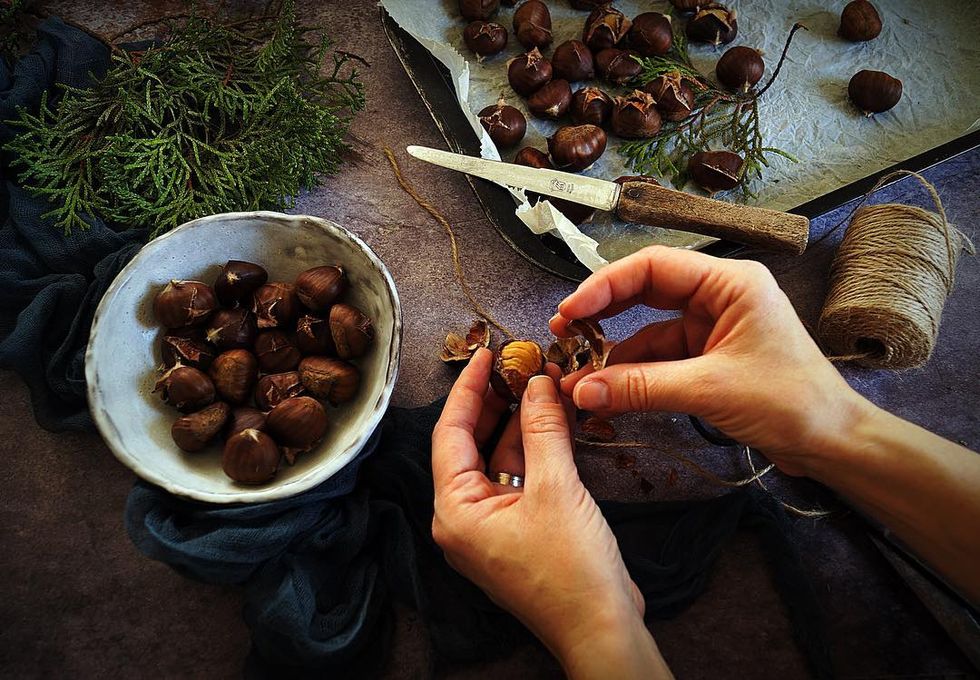 Roasted chestnuts definitely make a great snack during the fall/winter months. The texture of the roasted chestnut and it's subtle yet delicious flavor is truly amazing.
12. Sült Kolbász - Roasted Sausage.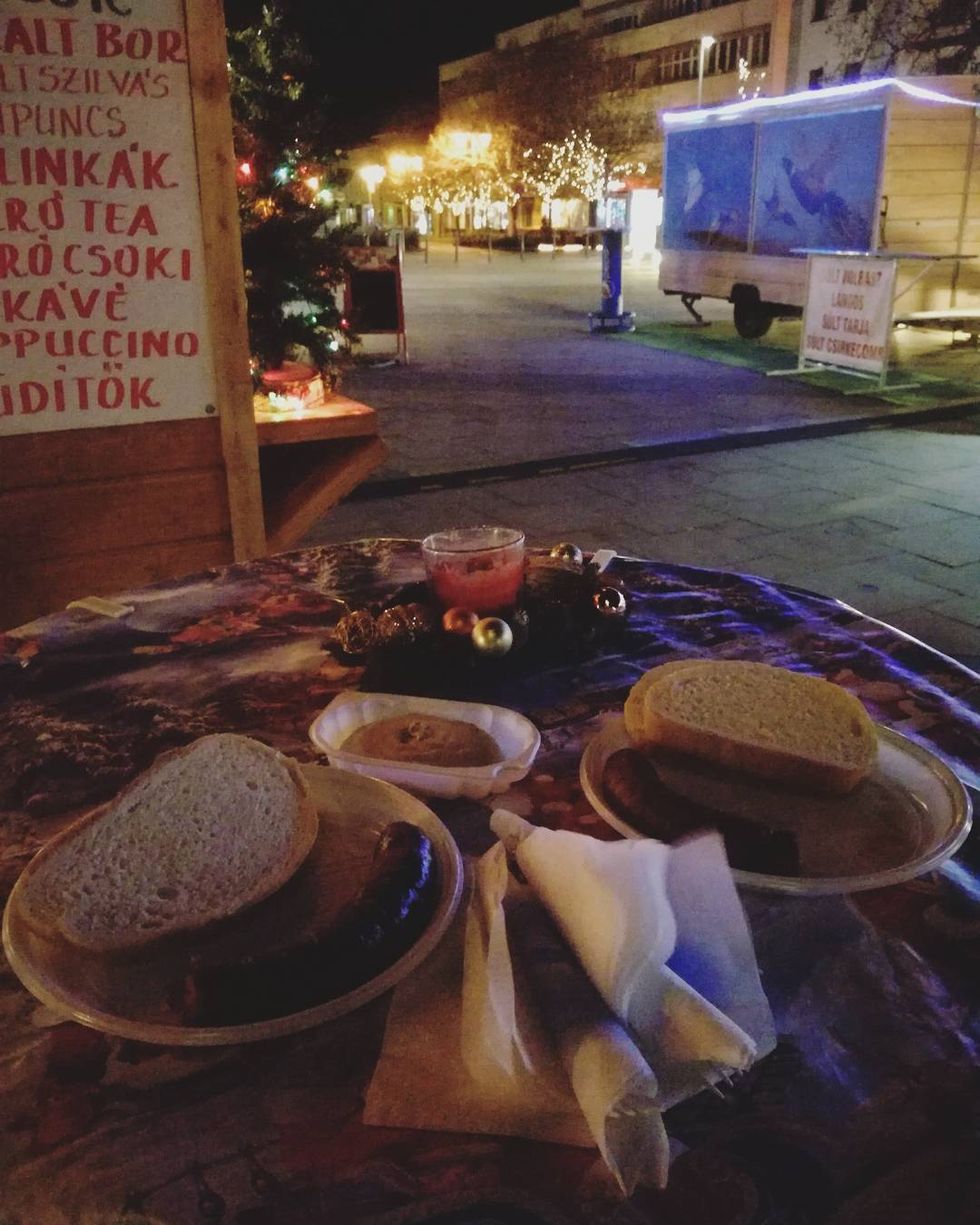 Another fan favorite that can be found at any winter festival. If not, you can always find it at the fresh market!
13. Hortobágyi Palacsinta.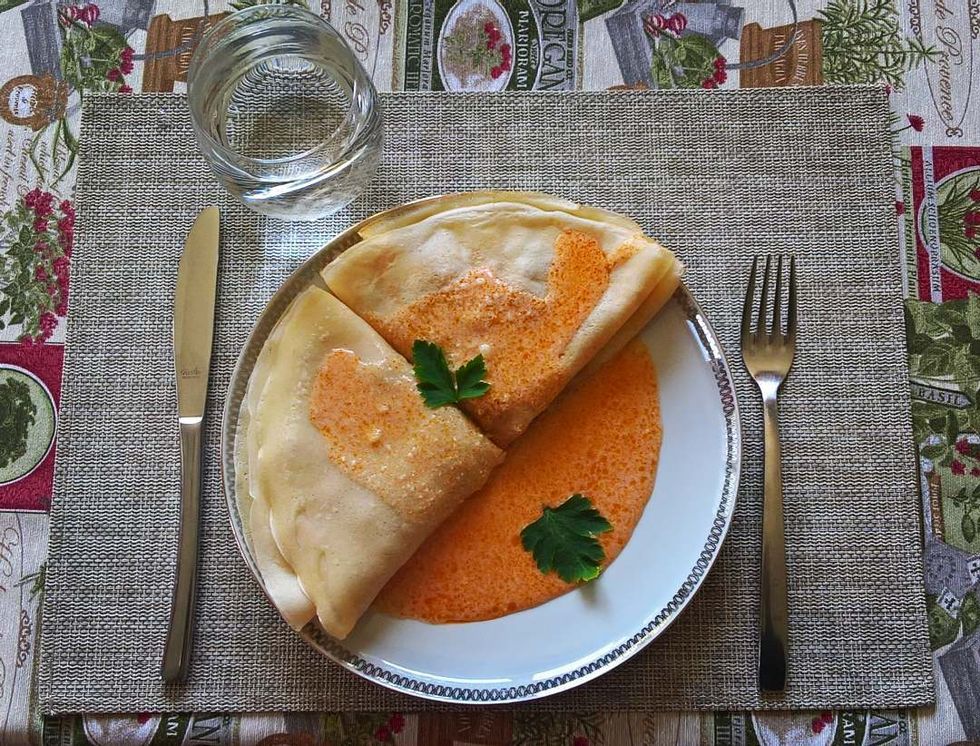 Crepes filled with Hungarian spiced chicken. Ah-Ma-Zing.
If you are planning on visiting Hungary during the cooler months, you certainly cannot leave without trying these dishes. Not planning a trip to Hungary? I hope these pictures just told you to do so. Enjoy!