Traveling goes hand-in-hand with eating, so here are some delicious bites from around the world!
1. Spain: Paella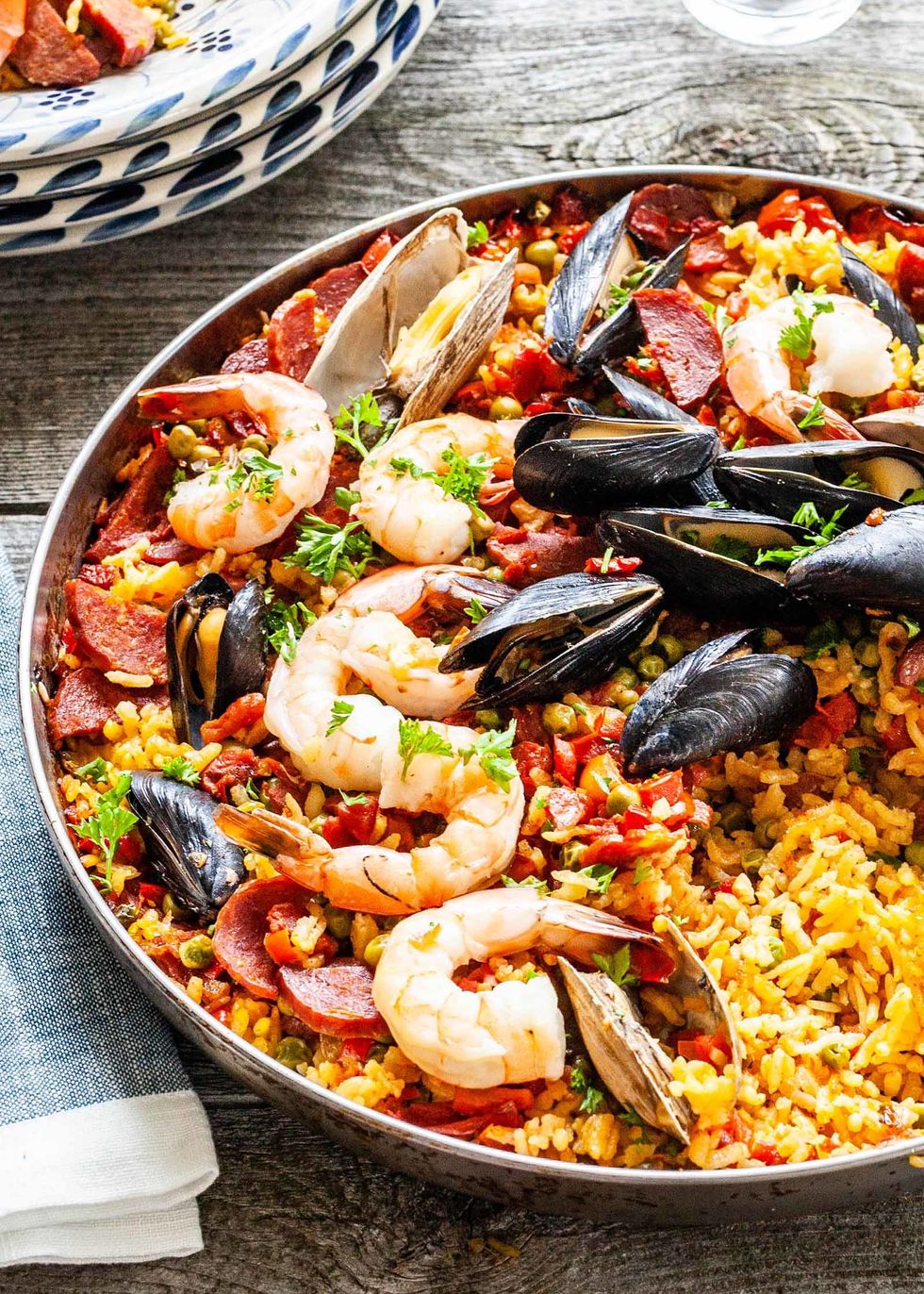 Paella is a traditional Spanish dish which originated near Valencia. I'm not even a "fish" kind of girl but Paella is hands down the best plate in Spain. It's just the right combination between salty and savory. It is traditionally made with rice, fish, and vegetables. Other combinations include meat. It is commonly shared among a large group of people but also can be an individual serving. It is a meal that brings culture and people together. Add a glass of Sangria to get a true feel of the Spanish experience!
2. Morocco: Tagine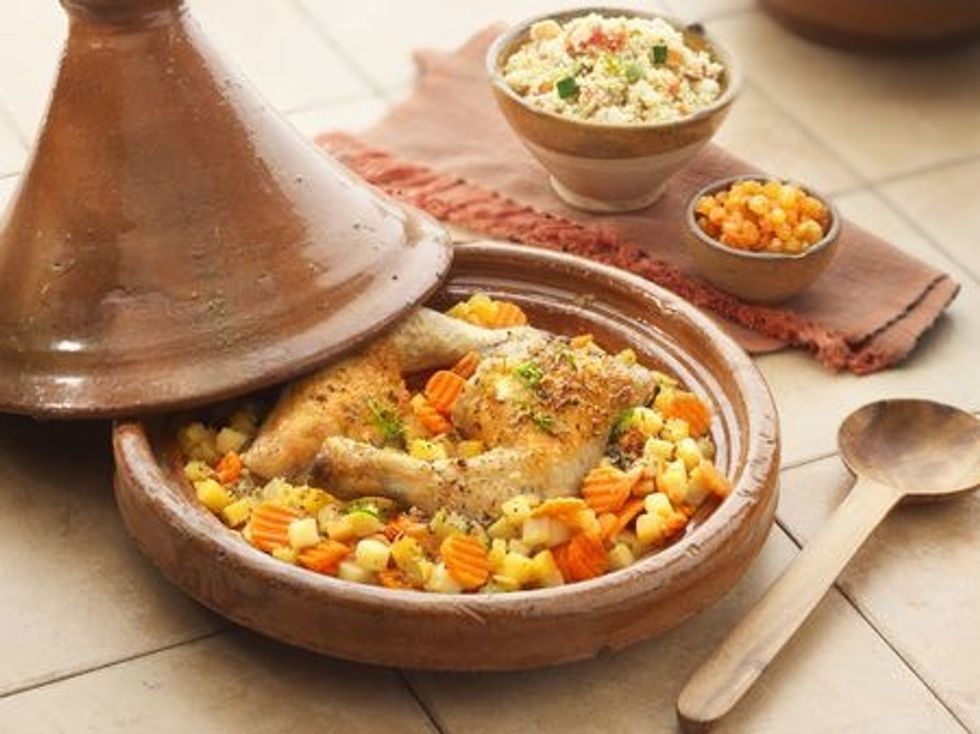 Tagine is known as a Moroccan "Stew." It is slowly cooked and served in a traditional clay dish. It consists of meat and vegetables but it's the Moroccan spices that really bring this dish together. It brings history and tradition together for a cultural experience.
An honorable Moroccan mention goes out to mint tea. Mint Tea is a traditional Moroccan custom which is often served after dinner to aid in digestion. Healthy and yummy!
3. France: Beignet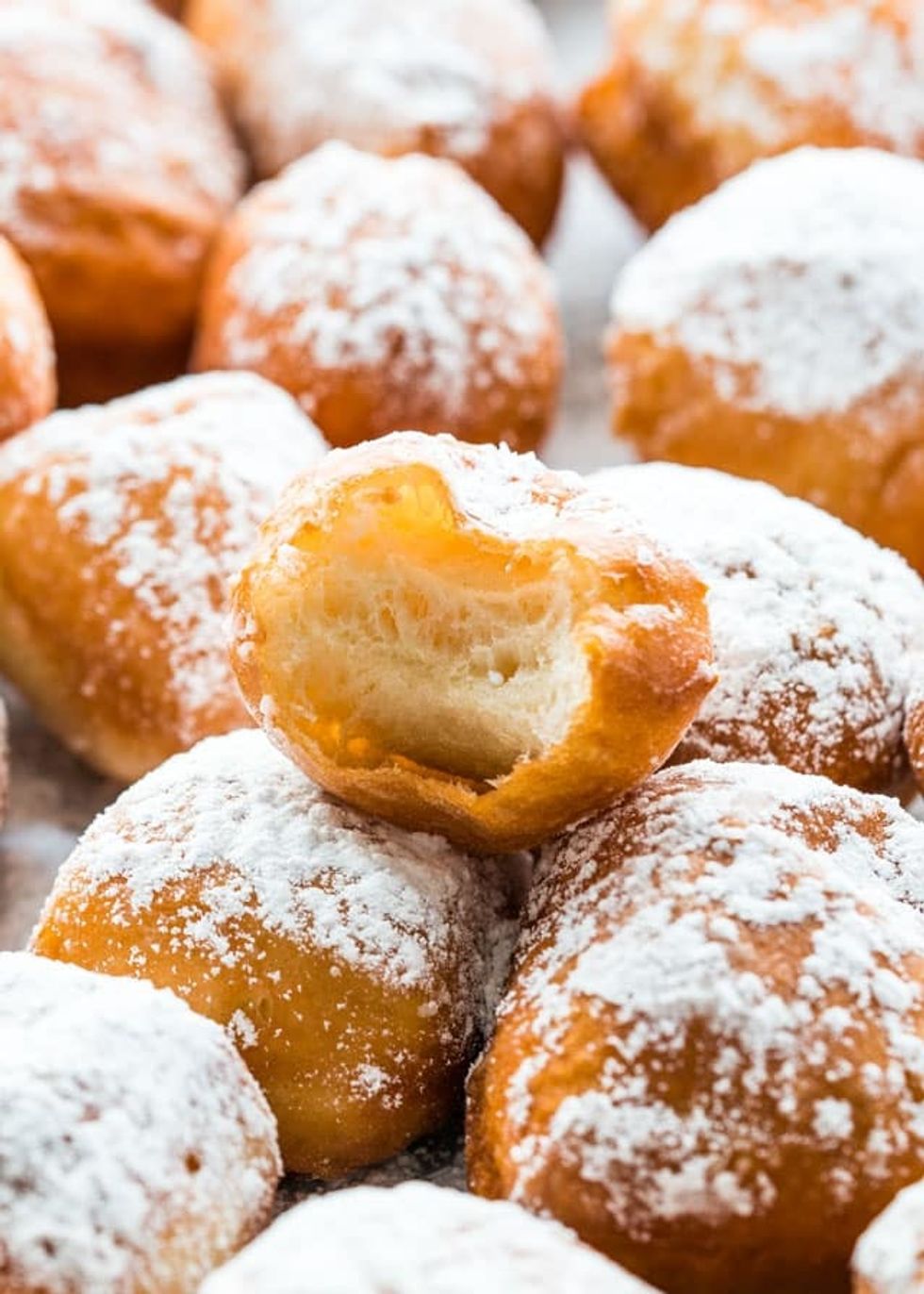 Beignets are little puffs of perfection. In French, Beignet is a term used for "fried dough". It is deep fried and covered in powdered sugar. You wouldn't think that a simple pastry contains so much flavor. Similar desserts can be found in England and New Orleans (US). Coffee and a Beignet makes for the best snack in France!
4. Portugal: Pastéis de Nata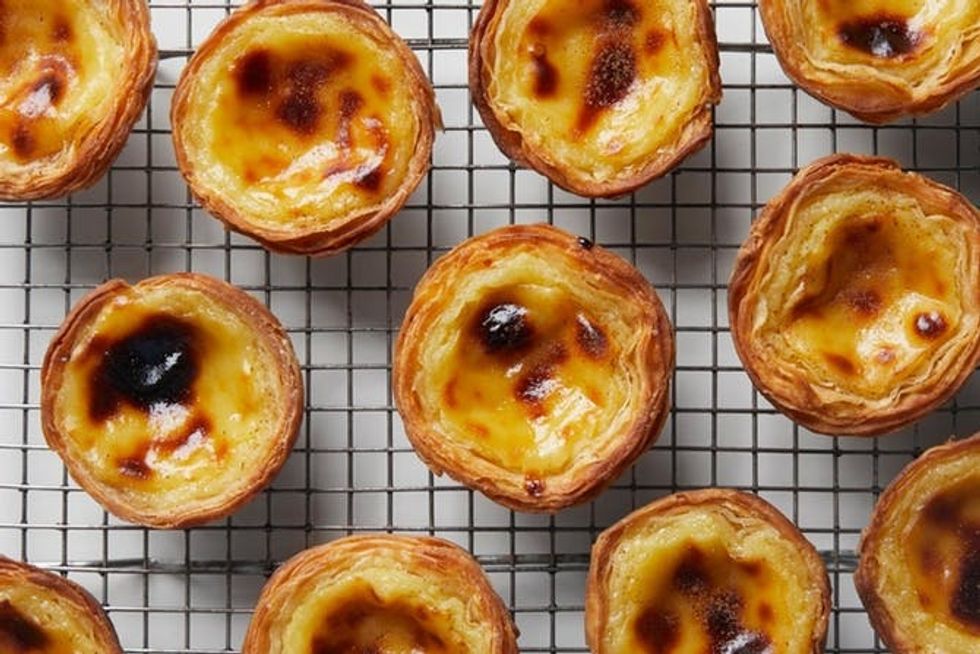 Pastéis de Nata is a Portuguese custard tart. It is a sweet pastry consisting of egg, custard, and honey. Some come with cinnamon. When I first heard of it I thought to myself, custard? But when I tried it I understood what all the talk was about. It's flakey, sweet, and best heated up!
5. The Netherlands: Poffertjes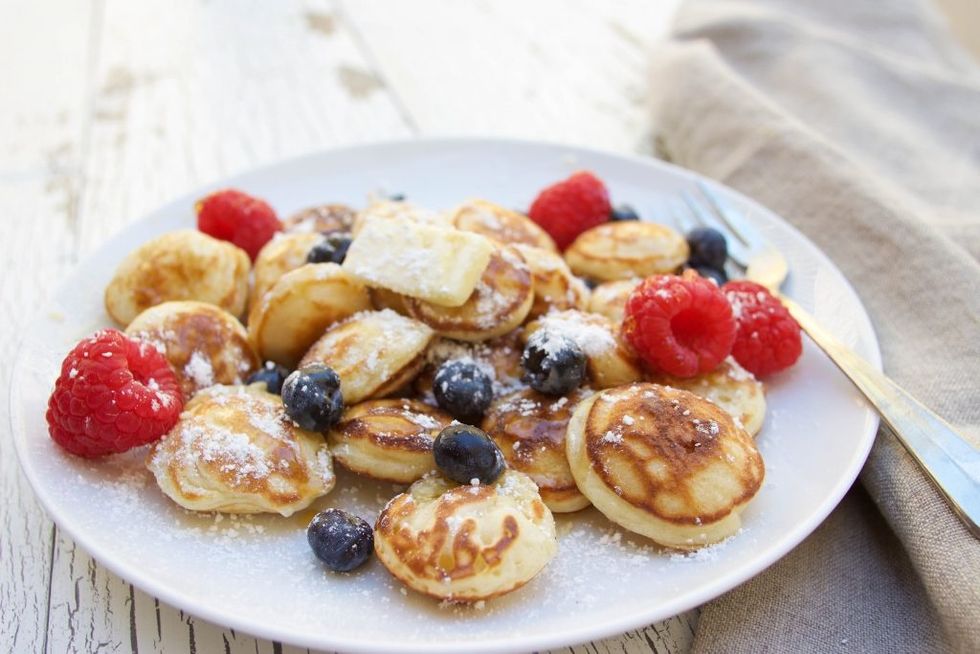 The Netherlands is known for its perfect Poffertjes. Versatile, Poffertjes can be eaten for dessert or breakfast. They can be described as mini pancakes with a twist! They seem to be more flavorful due to their small size, especially with the help of butter, syrup, and powdered sugar. Wanna know what the Dutch do best? Sweets!
Happy eating!