During the past couple of months, as I have hunkered down at home looking for entertainment, I started to notice the beauty of nature around me. With masks, hand sanitizer, and social distancing at the ready, I began exploring the nature trails around my home and my state.
Taking time every day for fresh air has given me a new perspective on this quarantine, allowing me to enjoy the small things in life and take more time to relax. I became calmer and less stressed, enjoying the many benefits of the outdoors while staying safe and away from others.
Here are my favorite Florida state parks that I hope you will explore, too.
1. Highlands Hammock State Park - Sebring, FL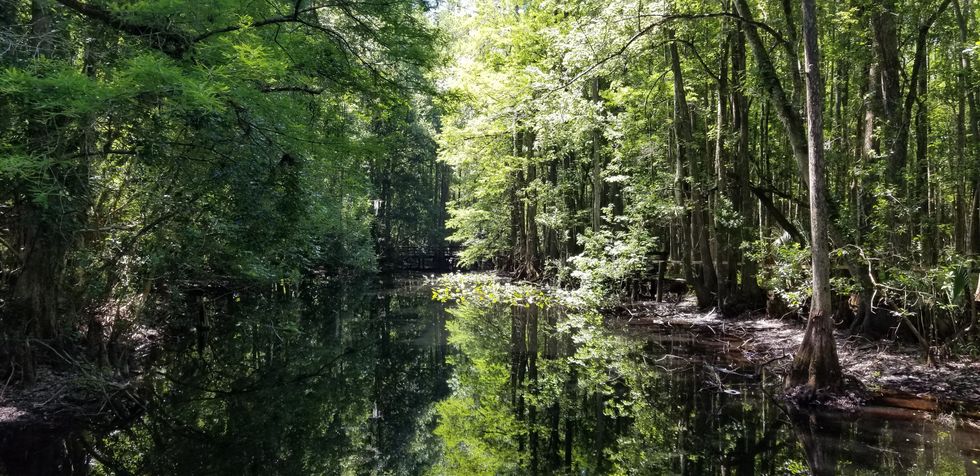 This state park is not only breathtakingly beautiful but has a rich history during the era of the New Deal. As one of the state's first parks, it was listed on the National Register of Historic Places in 2018. They also have a museum dedicated to those who worked in the Civilian Conservation Corps (CCC), who were young men trained to build parks and other natural areas after the Great Depression.
The park has several different walking trails, where you can find different types of land in each. My favorite trail, tucked away in the back of the park, has a winding bridge that takes you around some beautiful wetlands. Other trails take you through dryer areas where you can see birds and other small animals.
2. Wolf Lake Park - Davie, FL
Although this county park is relatively small, there is a lot to see and explore. Tucked away from the main road, this park is quiet and does not have many visitors, but is still worth visiting.
The park has a large lake in the center, called Wolf Lake, and a trail that surrounds it. There are trees spanning the trail and some cool uphill trails, which lead to an overlook of the park.
3. Anne Kolb Nature Center - Hollywood, FL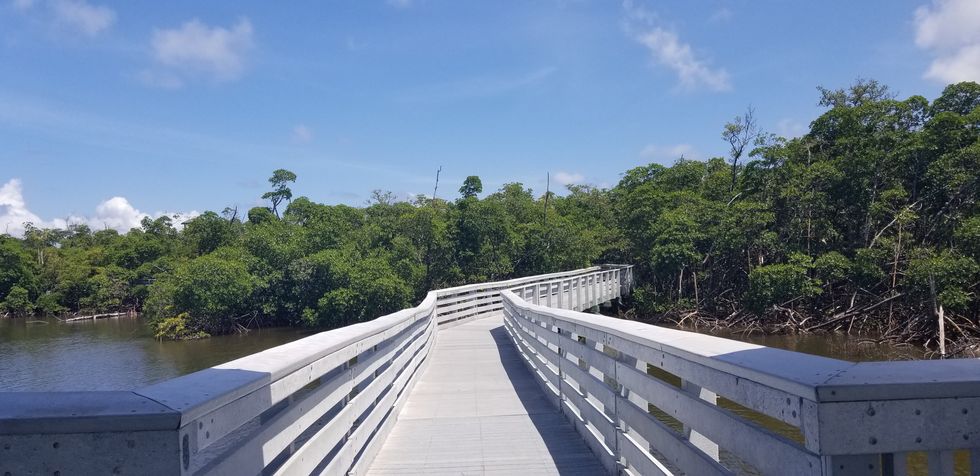 I had been wanting to visit this nature center for a while, and finally had the opportunity recently. Only a mile from Hollywood Beach, this lesser-known nature center has incredible walking trails. Here, you can walk through mangroves and relax at the end of each trail, which includes a bench and a cool breeze from the lake. You can also smell the ocean near the entrance to the park.
They also have the prettiest viewing tower that I have seen. It is seven stories high and gives you an amazing view of the whole park and the skyline of Hollywood, Florida.
4. Wellington Environmental Preserve - Wellington, FL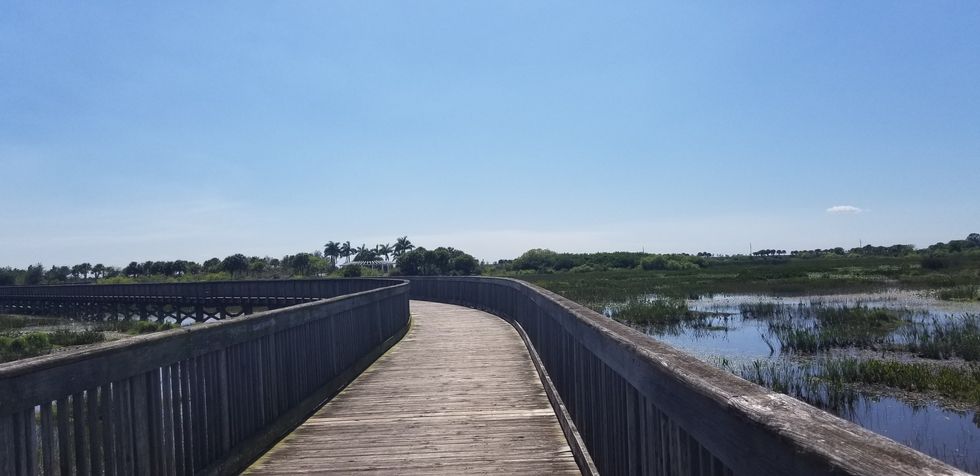 This environmental preserve is massive, quiet, and beautiful. I had not known about it until recently, but they have one large walking trail that loops around the park. You can see plenty of different birds, a picturesque trellis, and an expansive lake, all of which make this place a really nice visit.
5. Tree Tops Park - Davie, FL
This park is small but has so many beautiful walking trails. One trail takes you through a marsh, complete with benches and a great view of the lake. Another trail leads to a viewing tower, which is a very photogenic spot and gives you a view of the park.
This park is less known for its trails and more for its recreation. They have plenty of picnic tables and areas to rent a kayak. However, it's still a really great place to explore.
The beauty of nature always amazes me. There are so many parks to explore in Florida, but I'm sure you can find many in your own area or state.
I am excited to continue exploring nature and find more parks in my area. Nature has been an amazing gift during quarantine.