It appears the car company Fisker actually has a future again. After years of seemingly like they were done, Henrik Fisker posted an image to his twitter previewing his new electric sedan.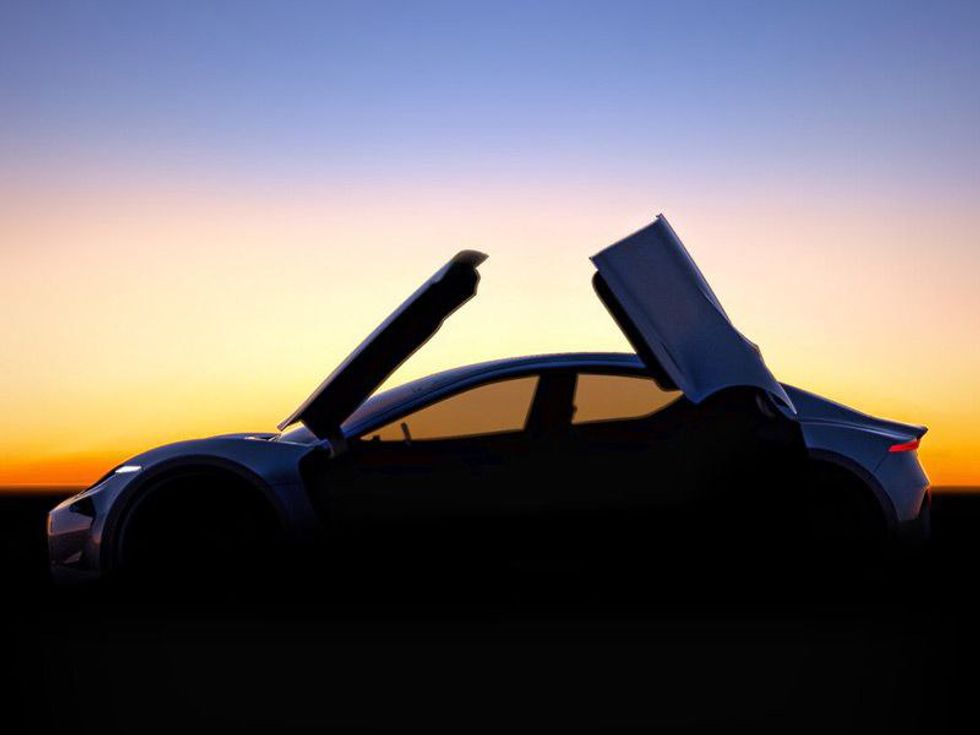 Not much information has been released, so most information people have is what they can see in the picture, or the few tidbits that have been released to the press. The car has two sets of butterfly doors. We'll see if those actually make it into production, but as of now, they're pretty cool.
Henrik Fisker did send a letter to a few select members of the media that detailed a few more things about the car, according to Business Insider. The sedan will be mostly built out of carbon fiber and aluminum and will offer a roomier interior than its closest competitor, the Tesla Model S.
Clearly, they are gunning for the Model S, especially since Tesla really doesn't have any major competition.
Fisker even told Business Insider last week, "I think it's pretty clear when you look at the market, when you look at the premium market, there's really only one company that it out there, and it's Tesla."
Sure, most major companies offer an electric car or a high-gas mileage hybrid, but none of those cars are exciting. No one says, "Damn, is that the new Focus Electric?" or "No way! Is that the Chevy Bolt?"
According to Business Insider, the new Fisker will use cutting-edge graphene super-capacitors inn lieu of the lithium-ion batteries used by most modern electric cars. The estimate is that the sedan will have a range of 400 miles or more.
Pricing hasn't been released, but a safe estimate is that this car will be around the price of a high-end Model S, if not more. A price of around $100,000 is a safe guess. However, Henrik Fisker does have plans to eventually release a mass market electric car with a starting price below that of the Model 3 and even the Chevy Bolt.
[via Business Insider]