This year I had the pleasure of going to my first Pride in Portland, OR. It was fun for the most part, lots of LGBTQ representation, and lots of LGBTQ+ people, but my overall analysis is that it wasn't anything special. Now hear me out here. I get why Pride is important, I get why it means so much to people. I get it. I am a Transgender Pansexual-Panromantic individual who is always looking for a safe place for me to be and a friendly place to be accepted, but I get that at Comic and Anime conventions, and at school, and to tell the truth, I didn't feel very safe at this event. I found out after I returned home that someone had gotten beat up the day before at the Pride I had just attended, and that just confirmed the unsettling feelings I had felt the whole time I was there.
Not feeling safe in a space that should be safe is not only unsettling but also disappointing. I get that at public events hosted in public parks are not going to be overly safe, but in a city that has a history of bombings and bombing threats, and with a rise of bombings across the country, you would think those in charge would want to make it as safe as possible for the younger generation that is attending. And when I think of the fact that the police were there running a booth, and didn't see a lot of patrolling, I am honestly put on edge. I am a very paranoid person, I know this, but when even my not so paranoid friends seemed on edge, there is something wrong.
Other than the fact that I didn't feel safe was the fact that I didn't feel like the actual event showed what our community has been fighting for for years - equality.
How can we fight for equality when our own community doesn't even have it? Every community is a hateful one. I have discovered this after 19 years of running around from community to community, from fanbase to fanbase, and I'm tired of it. The LGBTQIA+ community is supposed to be an accepting and equal one, one where people who are not Cisgender or Straight can feel safe. Our community was started by and our rights fought for by Transgender Women of Color, yet we as a community are still excluding people who have more rights than most who are currently in the community to be in said community.
Must I remind people what the B, T and A stand for in LGBTQA+? Bisexual (Biromantic), Transgender, and Asexual (Aromantic). That's right, A doesn't stand for Ally. It stands for Asexual. And even though I saw a lot of hate and love for bisexuals and transgender people at Pride, I didn't see anything but a button for asexual people. This speaks louder to me than anything I did in fact see. The reason this stood out for me so much is because I was searching for asexual items for a dear friend, but when I couldn't find any, I started to realize what they must go through everyday; asexual erasure at its finest. The lack of representation for those who do not fall under the LGBT or Q is rather alarming.
I don't understand why I got so hyped up for an event that I should have known wouldn't have what I was looking for.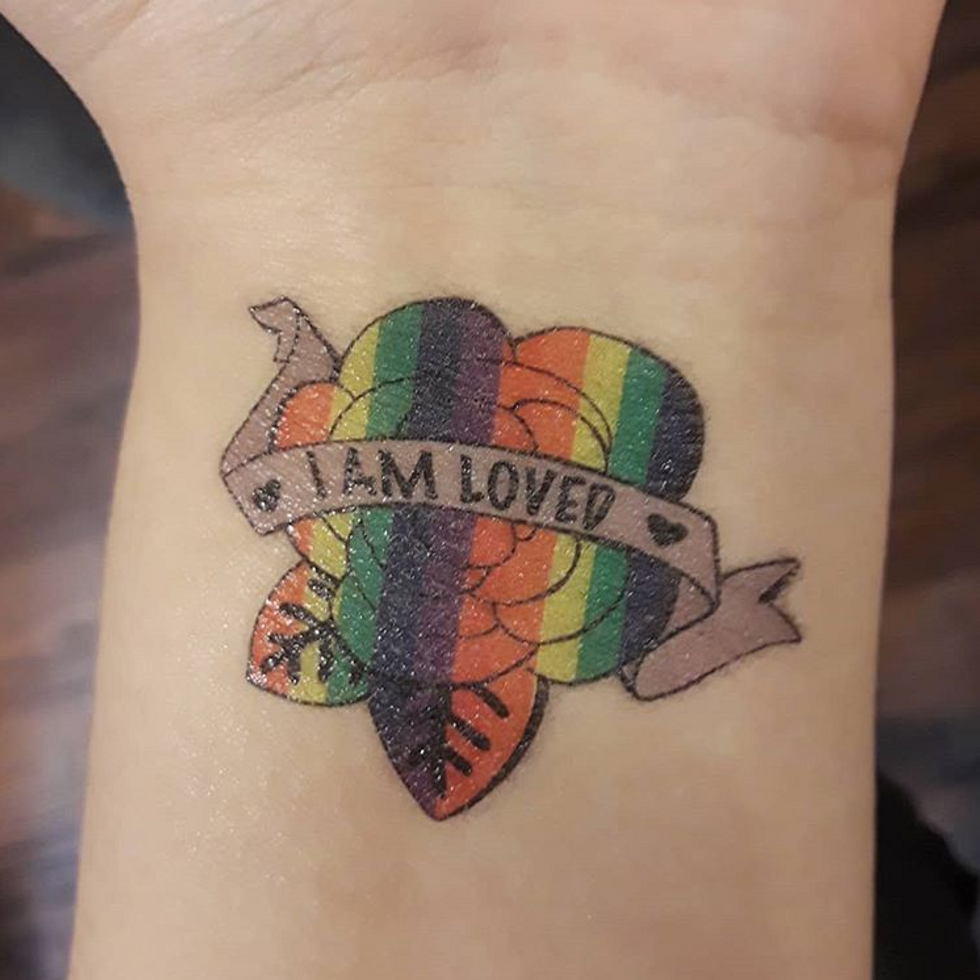 Alex Wheeler
For a community that spouts out love around every corner, we really need to start paying attention to what is actually being seen by those both inside and outside our community and how the negative messages affect those who just want a place to belong.