I was apprehensive about going through formal recruitment at first. I had always wanted to be in a sorority, but never knew if it was truly for me. We all see the movies of the perfect Barbies with the attitudes larger than their IQs wearing barely any clothes dancing in front of a sorority house. For some that may be their dream, but that's not the type of sorority girl I wanted to be. I wanted a sorority for what it stood for. Friendship and philanthropy. I wanted to be a part of a group of girls who were down to earth, I could open up to, and be myself around. I found exactly that in Alpha Delta Pi.
So here it is, Boom Boom I went ADPi and baby here's why:
1. The "sistahhood"
Yes, the stereotypes live up to their hype. When you join a sorority you gain a bunch of new "sisters" who you will indeed find yourself calling sisters in public and when you're out. And yes you will receive strange looks. However, the word sister in relation to the amazing bonds I have made with these girls could not be more fitting. I grew up with a brother and never truly knew what it meant to have a sister until now. A sister is someone who is there for you at any time of any day with advice and ice cream. A sister is someone you share your entire closet with and flaunt the same outfits on your Instagram. A sister is someone who will laugh, cry, scream, party, dance, study, eat, breathe, sleep with you just because you love each other and because you're family.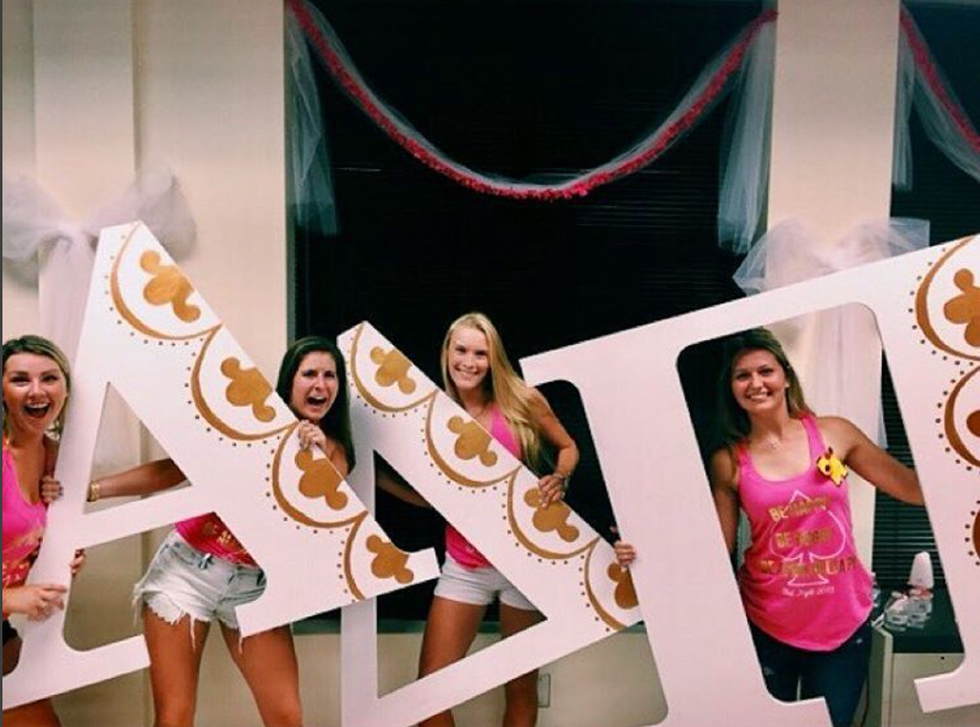 2. The philanthropy
Ronald McDonald House Charities is everything I'm passionate about in life. Helping people, spreading happiness, and being there for people who need it. I wanted to be a part of an organization where it wasn't just about the sad pictures of our philanthropy or just about making donations and raising money, which is important don't get me wrong. But I wanted to be a part of an organization who is hands-on with their philanthropy so I can see what my service is doing for these people right away. Seeing the kids in the house faces light up when you read or sing to them makes you get that warm and fuzzy feeling inside because you know that you are helping this family even if it is only by coming to spend time with them for maybe an hour of the day. That may be the first time they've smiled in a long time and that one instantaneous moment of happiness can make all the difference in their life.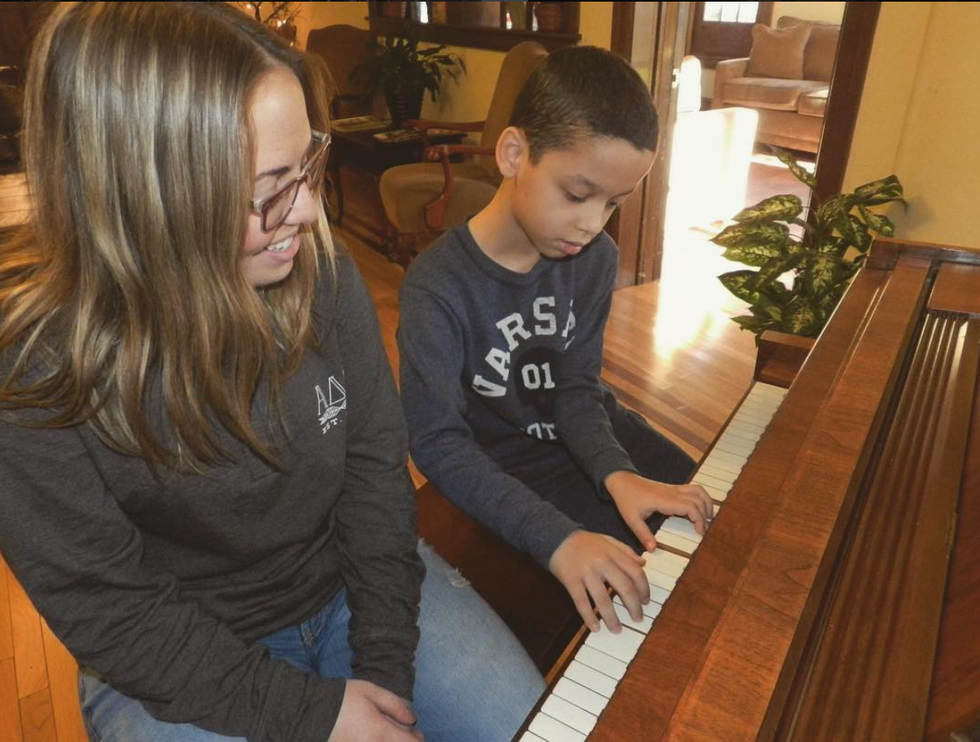 3. Personality before pretentiousness
This was the winner for me. Every single time I walked into that room during recruitment I was greeted with genuine smiles, conversations, and people. It wasn't a talk about how "pretty" I am or how "cute" my shoes were. I'll take a compliment when I'm given one, but I don't want to join an organization just to make my Instagram look better because I'll be surrounded by a bunch of pretty girls with Louis Vuitton bags. I want an organization that sees me for the person I am and accepts me for me. Within the first hour I spent with my, at that time potential, sisters I knew ADPi would be my home. I spent 20 minutes talking to a sister about how much money we spend weekly on food because we eat more than most of our guy friends. I obsessed with another one about our addiction to the Kardashian's and how badly we wanted to look like Khloe. These were the conversations that meant the most to me. Not the stereotypical compliments and awkward silence that then followed which made me feel like my hair should've been more blown out or my smile whiter.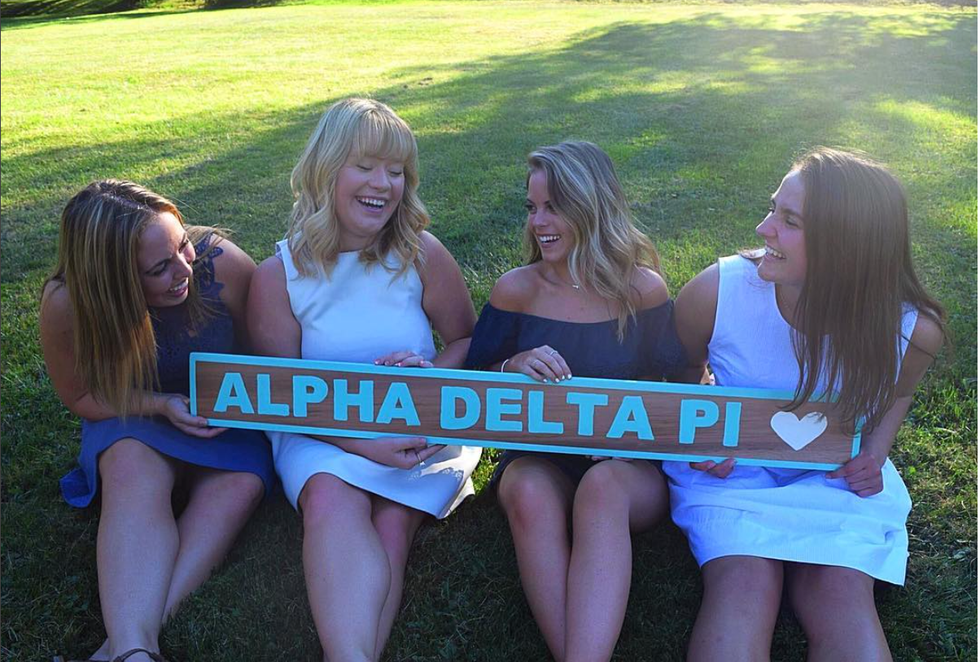 I know all my sisters out there can relate to how proud I feel to belong to the First, Finest, & Forever. Diamonds truly are a girl's best friend.