As most of us know too well, the day of June 25, 2015 was a tragic one that for months, nobody could explain. A three-year-old child's body was found on the shores of Deer Island in my hometown of Winthrop, Massachusetts. After the devastating discovery, the Massachusetts State Police and the National Center for Missing and Exploited Children quickly went to work to identify this beautiful baby girl. A computer-generated image of the child made its way around the entire country and police followed every single lead. But, for months, not a single tip lead to any information. Finally, on September 17, 2015, Massachusetts police followed a tip that lead them to the discovery of her identity and the arrest of two suspects in her murder. Her name was Bella Bond, and her mother Rachelle Bond and her boyfriend Michael McCarthy are currently in jail awaiting trial.
After being in the custody of the state of Massachusetts since June, the medical examiner released Bella's body. After autopsies were conducted for both the prosecution and defense, Bella's biological father, Joseph Amoroso, took custody of her body.
Amoroso was never a present figure in Bella's short life. Allegedly, he had moved closer to her residence this past summer in order to get to know her for the first time. Amoroso's criminal record of violence and drug charges and lack of appearance in her life would prove him to be just another adult that had failed Bella. After her death, however, Amoroso was seemingly devastated. Just as everyone who knows about this sad series of events, Amoroso is saddened by the short life his daughter lived. He regularly spoke with the media after Bella's identity was revealed. He claims he had never seen the computer-generated image of his daughter, which was circulated around the Internet over 725,000 times.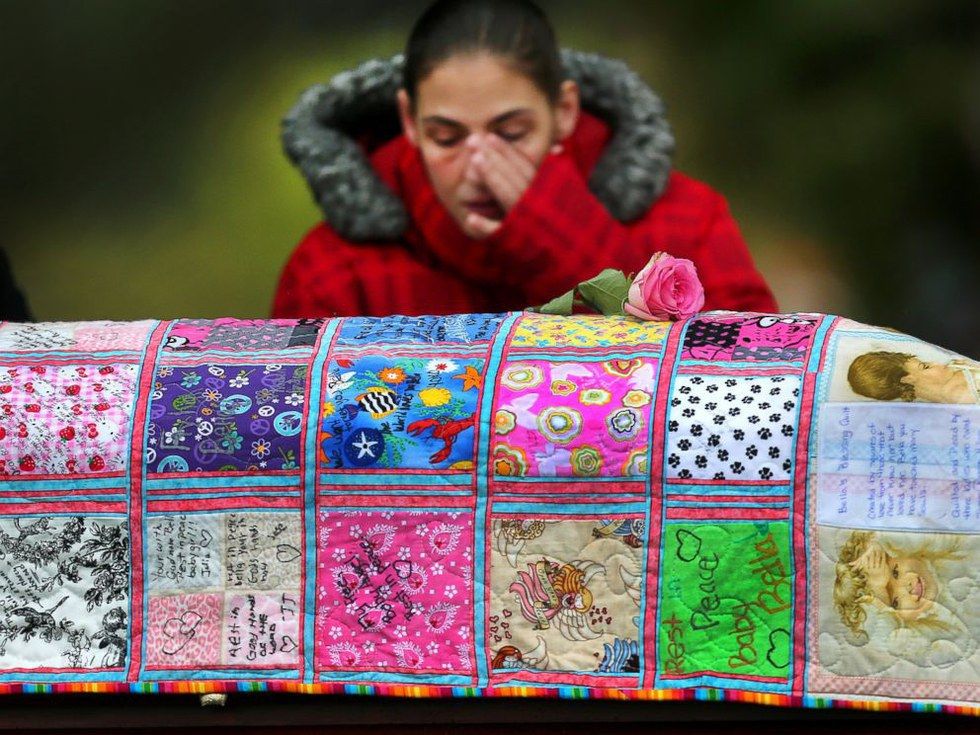 Bella was finally laid to rest on November 28, 2015, with a private service. She was buried with her paternal grandmother in a cemetery in Winthrop, MA, the town where her body was found months before. Baby Bella was laid to rest with a few toys and a quilt that had patches donated from people all over the country. People wrote handwritten messages of love to the little girl. The residents of Winthrop feel an overwhelming responsibility for Bella. Because she ended up in the small town, the people of Winthrop took her in as their own. Winthrop residents and local businesses donated all of the funeral arrangements, including the grave plot, vault, casket, funeral services and flowers. Winthrop Police Chief Terry Delehanty attended the services and stated that this was "a day that we can finally say that she's at rest." The town of Winthrop has been anticipating the day that Bella could finally be laid to rest properly. Even though she was not born here, the town of Winthrop is honored to now be her forever home. She is in our hearts and will never be forgotten.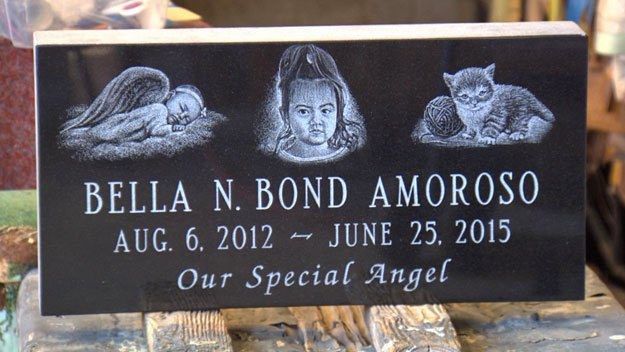 Joseph Amoroso was arrested on Tuesday, December 1, 2015 on shoplifting charges. Police reports stated he tried to leave a Home Depot store in South Boston with $650 worth of items he had not paid for.