Warning Spoilers are going to be in this article review.

So this movie has been on my watchlist for the whole year and when the trailer dropped, I was ready to go reserve my seat at the movies. I went to see Creed 2 during Thanksgiving break twice in different theaters and the second time, the power went out right in the third act before the second fight is about to start. Thank god they gave us all free tickets to use to see the movie again once the power came back on. The first time I saw it with one of my friends and she had never seen Michael B. Jordan or the first Creed movie. When I tell you the thirst was real, I can't even go into detail.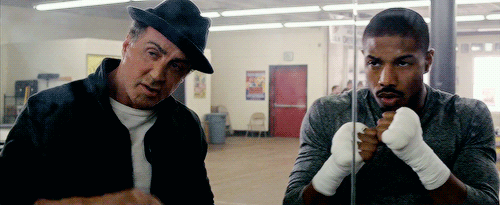 media3.giphy.com
If you haven't watched the first Creed movie or seen any of the Rocky movies, I'll give you a recap. Rocky was a boxer and his best friend, Apollo Creed, was killed in the ring by Ukraine boxer Ivan boxer. Adonis is Apollo's secret child who was born right after his death. Thirty years later, Adonis wants Rocky to train him to become a boxer and escape his father's shadow. Now in Creed 2, Adonis faces off with Viktor Drago, the son of Ivan Drago, in a revenge-style match. Caught up to speed, cool. Now let's get into this review and the best parts of this movie.