If you're anything like me, there has been at least one time in your life where you've been hungry for that special something... You know, that very unique, delicious, one-of-a-kind food... that doesn't exist. When I was growing up, I wasn't a very picky eater. I ate just about anything, but I always wanted something more.. Something my mom had never made before. And that's when I realized: I've always wanted to experiment with new recipes and new tastes. I've always wanted to try some of the mouthwatering dishes from my favorite childhood television shows and movies. But I mean, how could you not want to try these?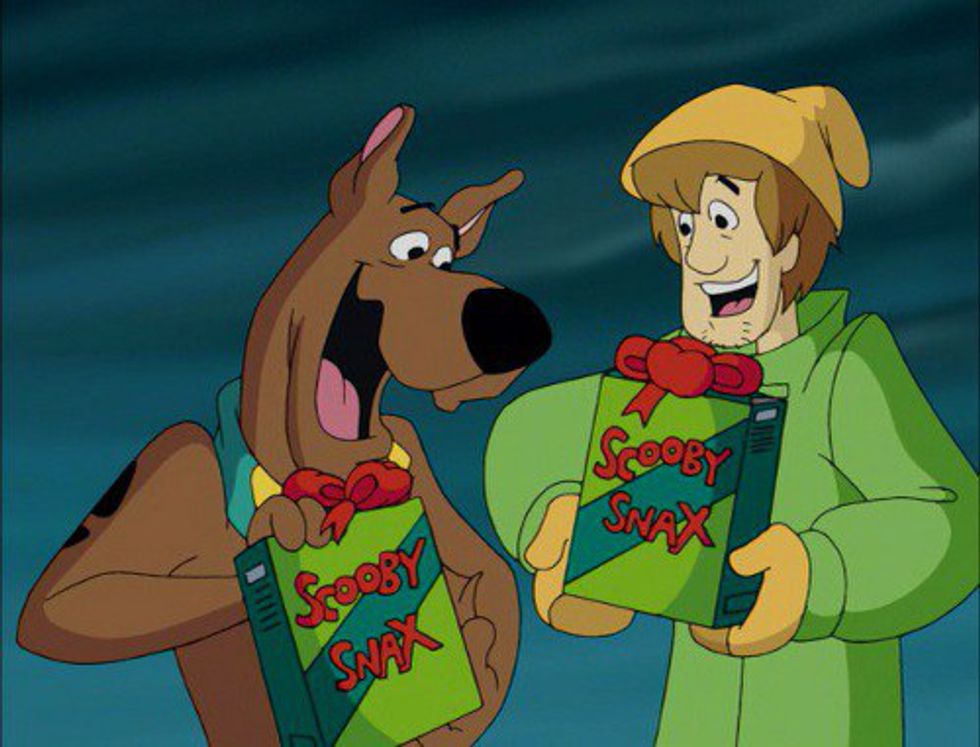 Scooby Snacks - These delicious looking treats (featured on "Scooby-Doo" and its many spin-offs) were used as an incentive for Scooby-Doo and Shaggy Rogers. In "Be Cool, Scooby-Doo", it is revealed that the recipe for Scooby Snacks comes from Sorcerer Snacks, which were renamed after Scooby-Doo once the gang solves the mystery of who was trying to sabotage their production. In "Scooby-Doo! The Mystery Begins", it is revealed that the recipe for Scooby Snacks includes eggs, water, flour, cocoa, sugar, and dog kibble for texture (even though cocoa and chocolate are toxic to dogs!). Unfortunately, the closest thing us humans have ever gotten to this delicious looking treat is baked graham cracker sticks! *sadface*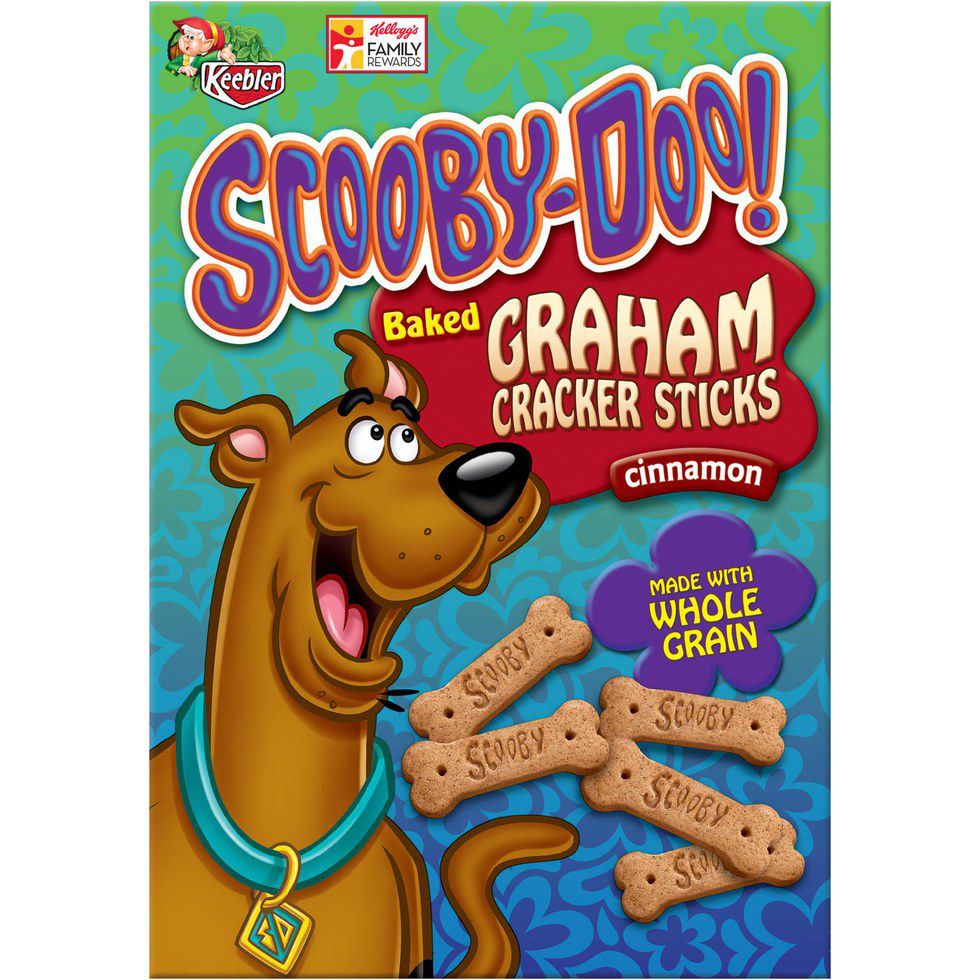 The Perfect Candy - In an episode of "Jimmy Neutron", Jimmy, Carl and Sheen visit the Candy Bar. Carl and Sheen have trouble deciding whether they would prefer to snack on candy that is salty, sweet, sour, or savory. They discuss creating a candy that incorporates all of their favorite flavors, and of course, Jimmy does it. Beginning with his classmates, the entire town is soon in a frenzy over Jimmy's famous Perfect Candy (which makes the consumer addicted to the candy). This candy caused his friends and family to turn their backs on him, and chase him down with angry mobs. To this day, I just want to know what all of the fuss was about!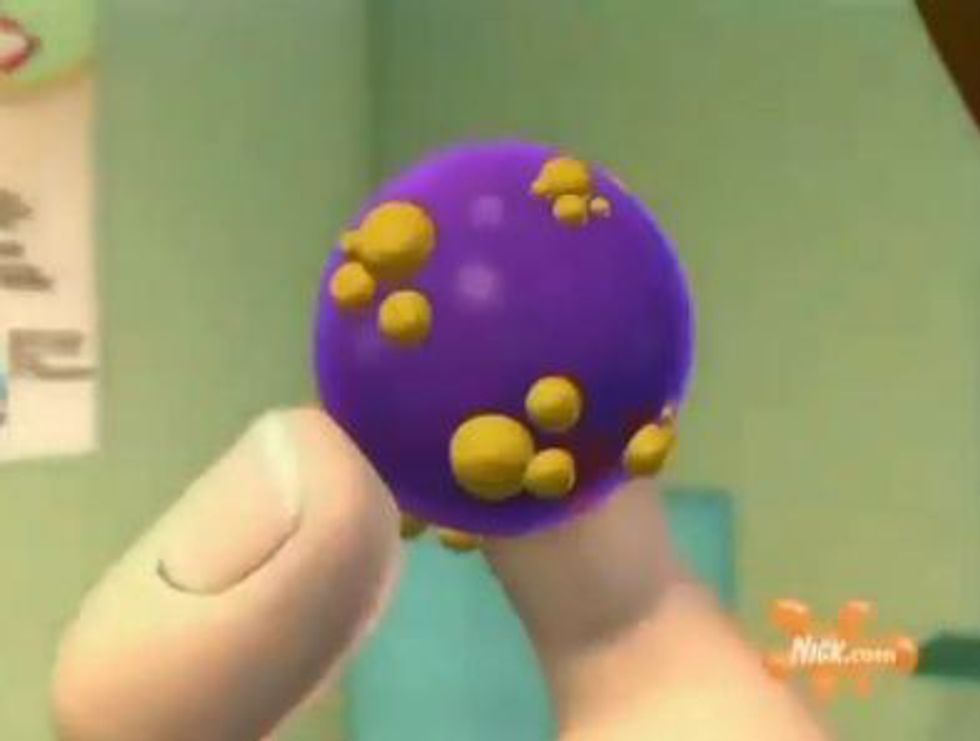 Naco - "Taco meets nacho... I call it the naco." - Ron Stoppable, "Kim Possible"
The naco is a combination of nachos and a taco. It was created by Ron Stoppable and has been featured on the menu at Bueno Nacho. It consists of nacho chips and cheese, mixed with the fillings of a taco, placed in a soft tortilla, and lifting up the sides in order to form a bag-like shape. If you enjoy Mexican food but can never decide what to order, this delectable invention just might be the best of both worlds.

The Peruvian Puff Pepper - In an episode of "Drake and Josh," the boys are entering a salsa making competition in order to win a brand-new television for their bedroom. Their devious little sister, Megan, asks if she can join their team, and they reject her. She decides to make her own salsa for the competition, including the extremely rare and expensive (and also illegal!) Peruvian Puff Pepper as one of her ingredients. However, they were unaware that this pepper, found in the jungles of Peru, was illegal, as it caused kidney failure and/or chapped lips. Drake and Josh steal the pepper and use it in their own salsa. At the competition, they are asked to reveal the secret ingredient in their award winning salsa, and when they do, they are disqualified and the brand new television goes to the second place winner... Their little sister Megan. It might be hot, but it must be good if it helped Drake and Josh win first place!
And last but not least...
The Krabby Patty - The Krabby Patty is a beloved burger that is the hottest menu item at the Krusty Krab. It is also the most famous sandwich in Bikini Bottom. The Krabby Patty is made out of a frozen hamburger with fresh lettuce, crisp onions and tomatoes, undersea cheese, pickles, mustard, ketchup, and a secret ingredient. Designed by Mr. Krabs in his younger years, fans have been guessing at the secret ingredient for years. What could it be? Crab meat? A secret sauce? The world may never know. But what we do know is that you can't eat too many at once. Why, you ask? Because they'll go straight to your thighs... And then you'll blow up!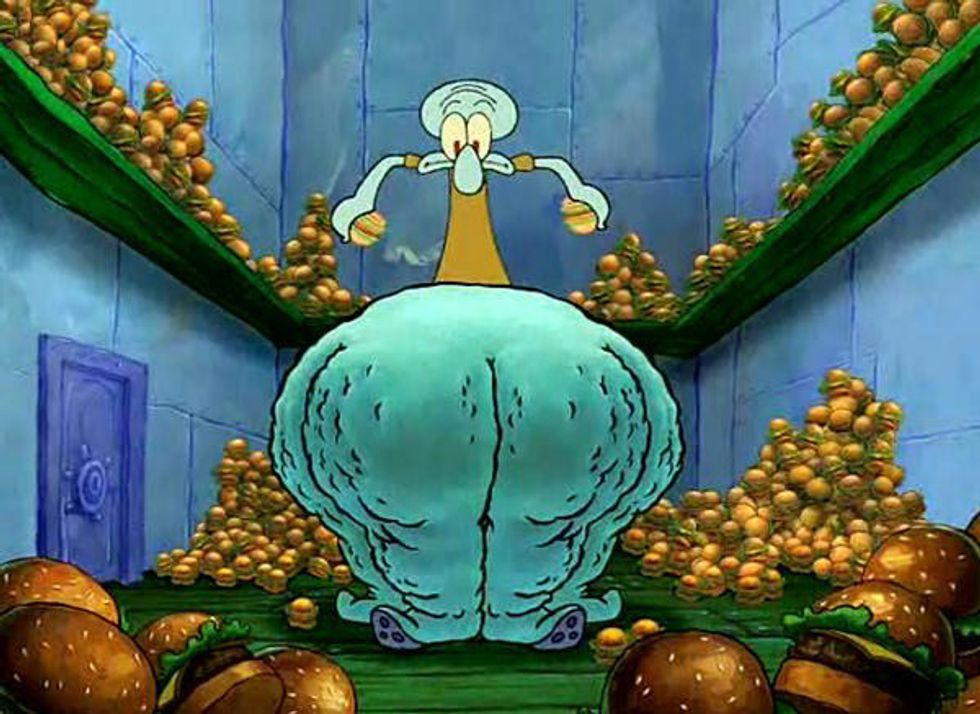 Although we have not yet been graced with these mouthwatering recipes, hopefully sometime in the (NEAR) future, we'll be able to finally taste these and many other treats from some of our favorite television shows and movies!