Now-in-days, there is an abundance of feminist, empowering female, badass boss roles on TV. Even though these characters are fictional, they can relate to what a boss can be or are in the real world. Not just in the corporate business field, but everywhere else.
We should learn from these fictive characters and endeavor to become what they are and what they represent. If you have not watched or heard of any of these fierce ladies, then you need to stop what you are doing and watch their show. You will want to be like these ladies as much as I do.
1. Jules Ostin in The Intern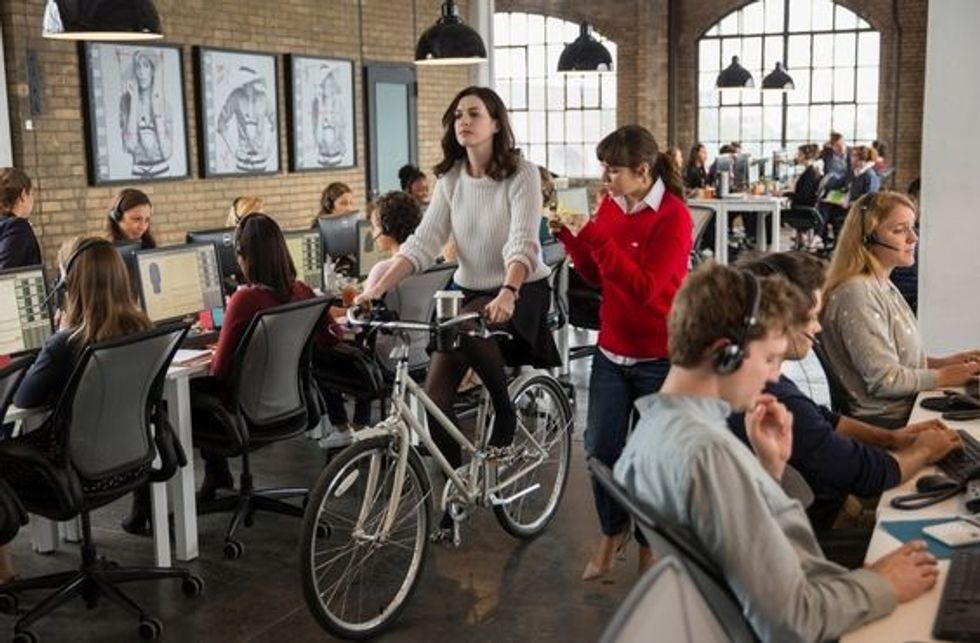 Jules Ostin is founder and CEO of her own e-commerce clothing site, About The Fit. She's young and rides her bike through the office, but she's also in a world where women aren't always respected. That's something she won't stand for, which may make her come off as hard to some, but she's really just strong. She's trying to figure out how to run her own company one day at a time and keep a relationship with her husband, not to mention that he is a stay-at-home Dad. She is a boss babe in the making for sure. Got to respect that.
2. General Leia Organa in Star Wars: The Force Awakens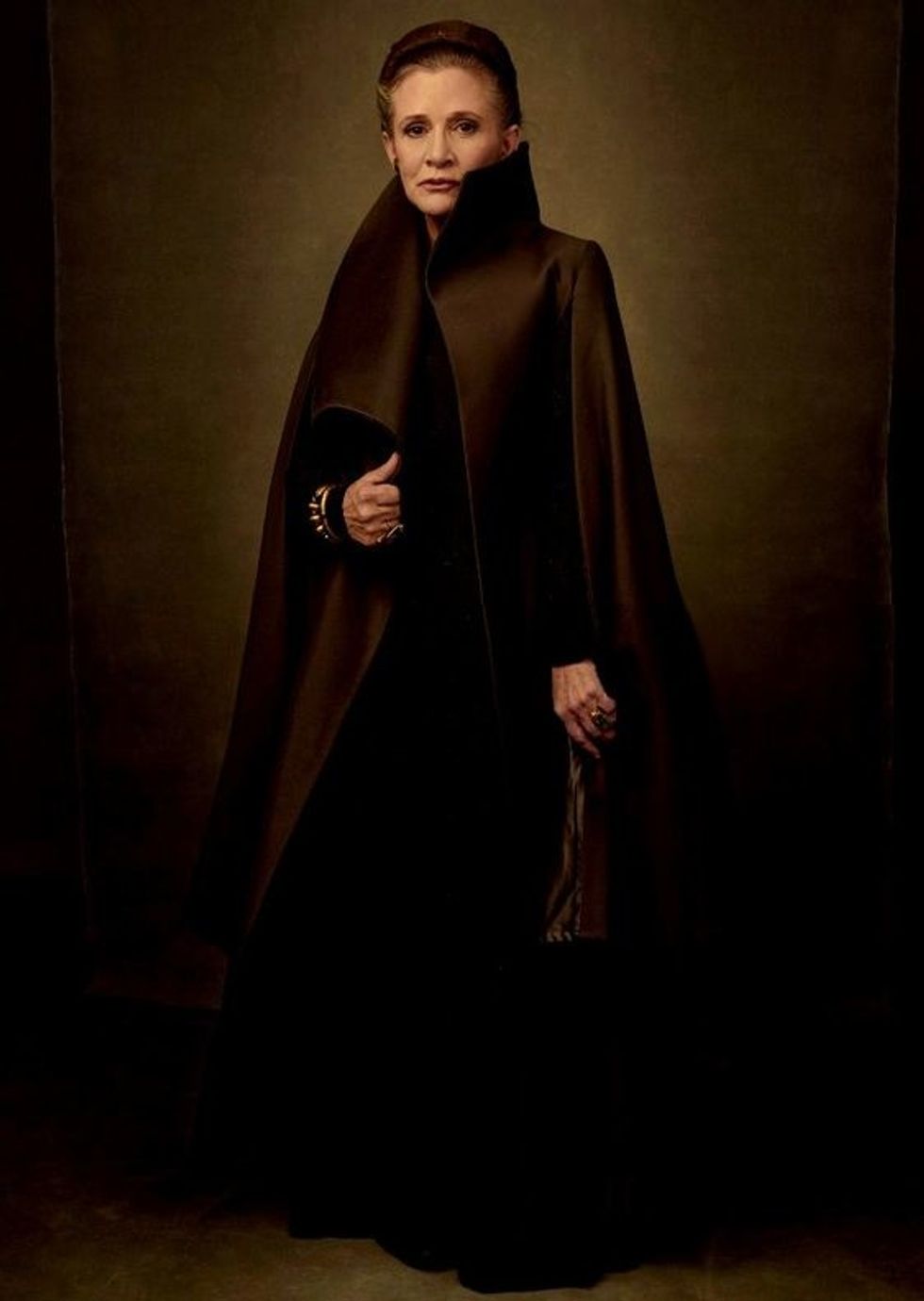 Leia is no longer a princess; she's a general in charge of the rebellion in a galaxy far, far away. Since planets are being literally blown up all around her, there's a lot of pressure on her to get things back to normal. She's basically on her own, the future of the rebellion all on her shoulders, and though she seems a little tense she manages to stay calm, cool and collected as things go down. Her eyes are on the prize because she knows she's our only hope.
3. Miranda Priestly in The Devil Wears Prada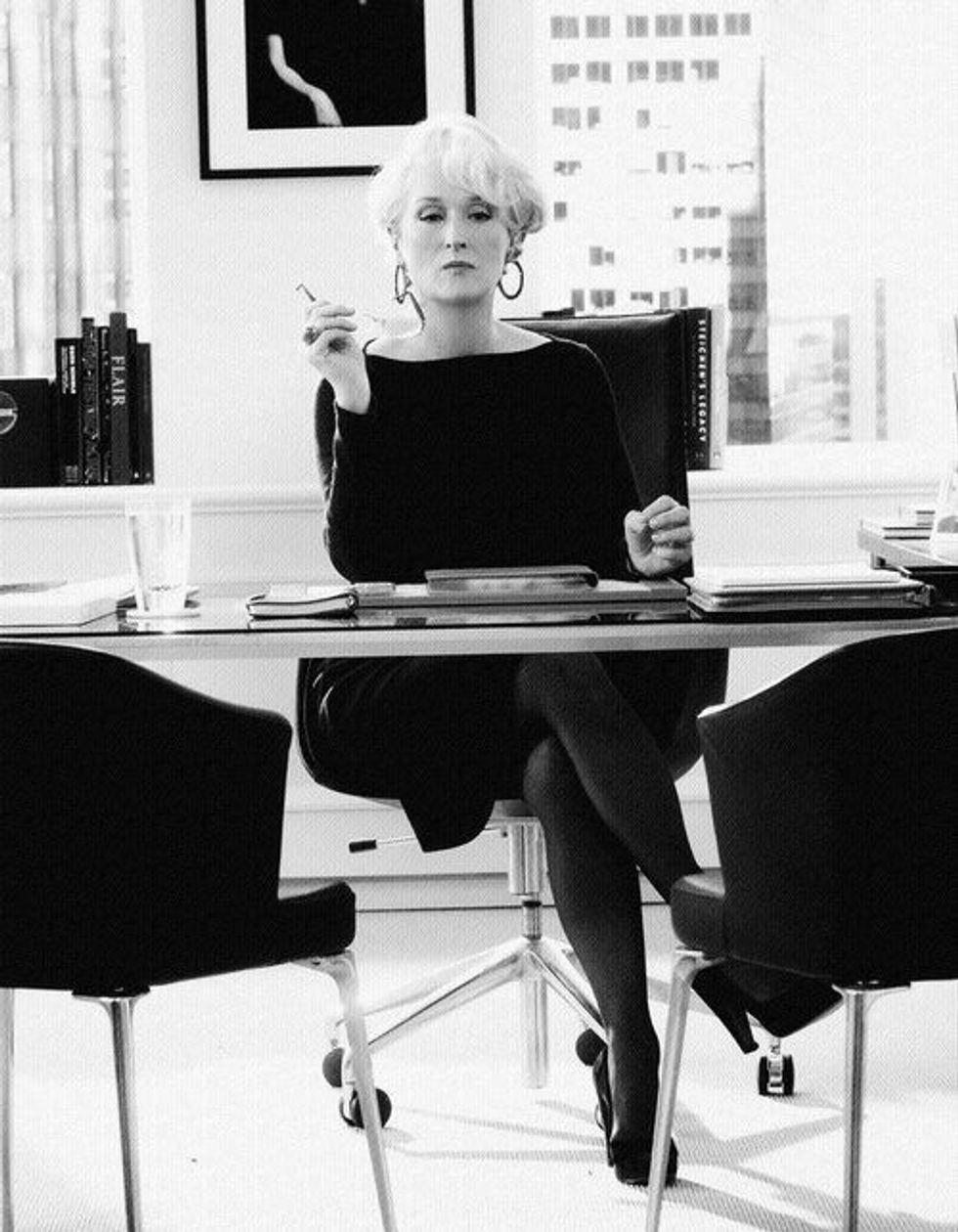 Sure, working for the editor-in-chief of Runway Magazine will likely make your life a living hell, but, if you make it through, you'll come out on top. To be honest, I would be petrified to work for her but then I would want a badass boss than an easy-going, laid-back boss. Working for her is like a crash course in publishing and in fashion. She doesn't have time for your feelings; she's got a magazine to run. This won't make her a great boss at the time you're actually working for her, but she's someone who can do big things for your career if you can just get through that full year.
4. Professor Minerva McGonagall in The Harry Potter Series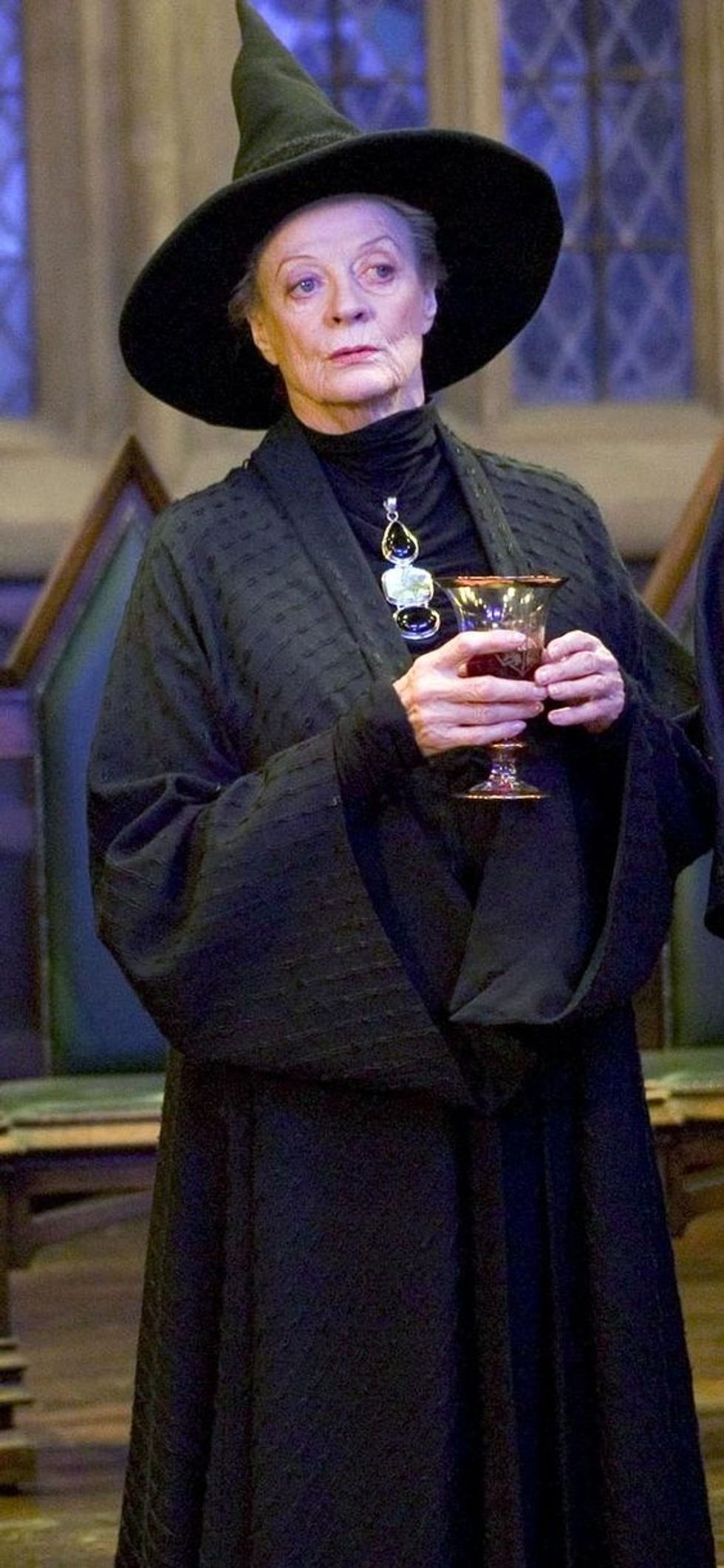 The headmistress of Hogwarts and the teacher is always there for her students, even in times of battle. She raised her wand and put her life on the line to defend the students against Dolores Umbridge and Voldemort, showing her students that one should never back down against those who threaten what they love.
5. Samantha Jones in Sex and the City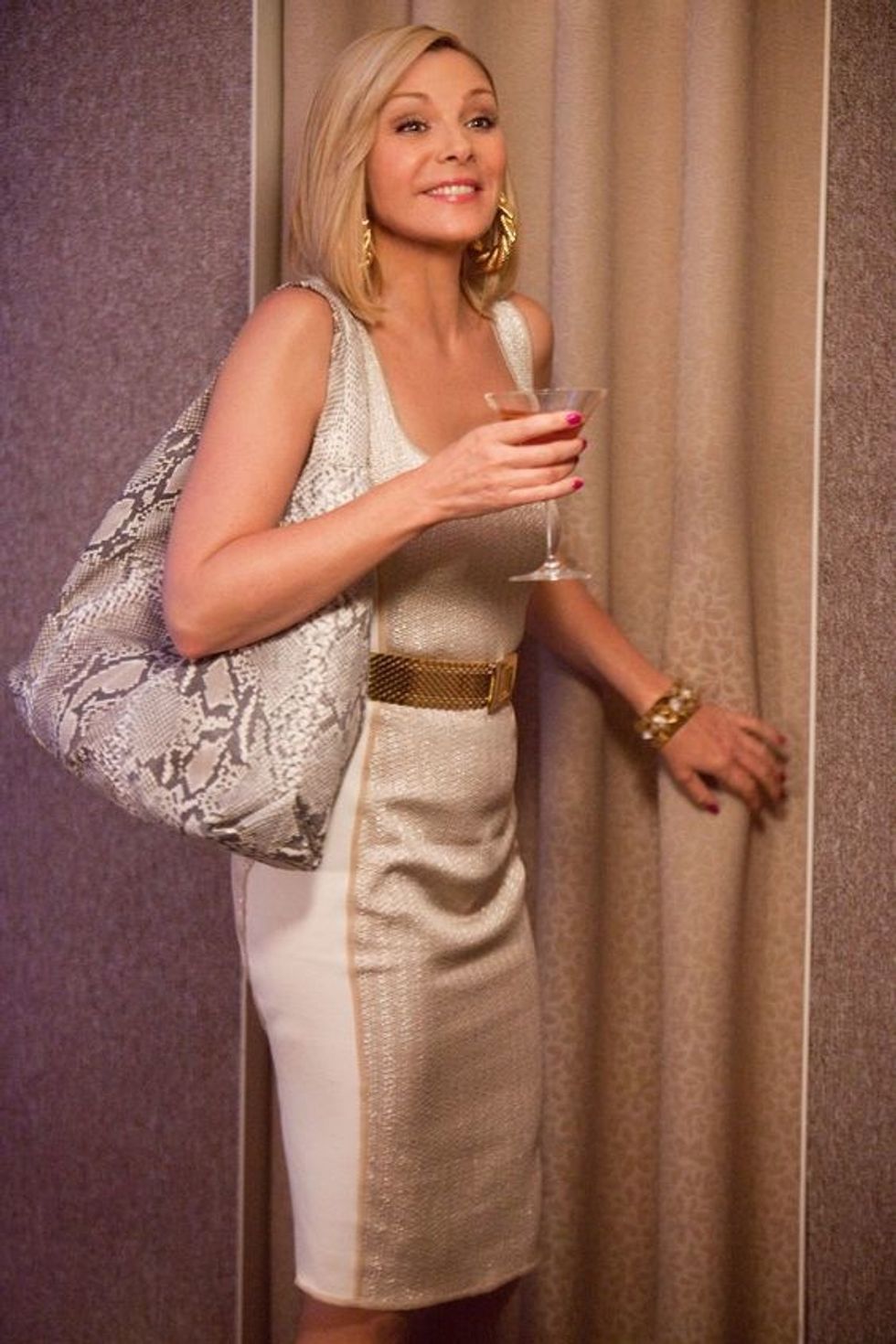 Samantha Jones is a public relations worker who is a proud, confident, highly sexual woman. Most of her storylines revolve around the frequent sex and brief affairs she has. She is outspoken and a self-proclaimed "try-sexual" (meaning she'll try anything at least once). She is portrayed as brash, straightforward, highly protective of her friends and unafraid of confrontation. She also displays nonchalance toward dating and monogamy and becomes uncomfortable whenever her sexual relationships take an emotional turn. She is a feminist from the 90s (before feminist was well-known) and I am here for it!
6. Cookie Lyon in Empire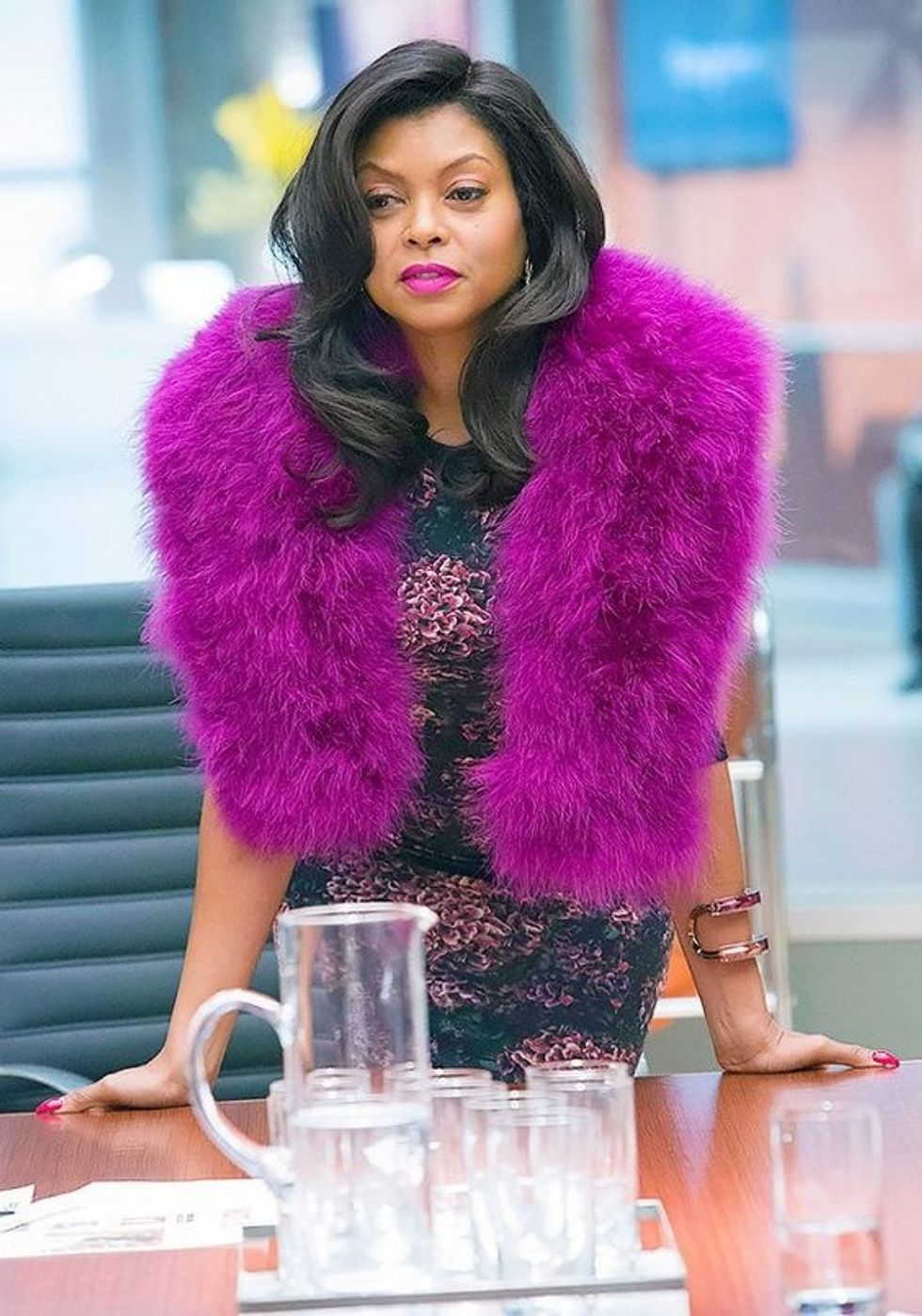 Cookie mother effin' Lyon is one lady you don't want to mess with. She is the queen bee AKA co-CEO at Empire Entertainment. She is very important because she knows her worth, pursues her purpose, serves with style, and is honest with and about herself. Yes, her attitude isn't the greatest but with all of that sass comes major success. I'd work for her!
7. Olivia Pope in Scandal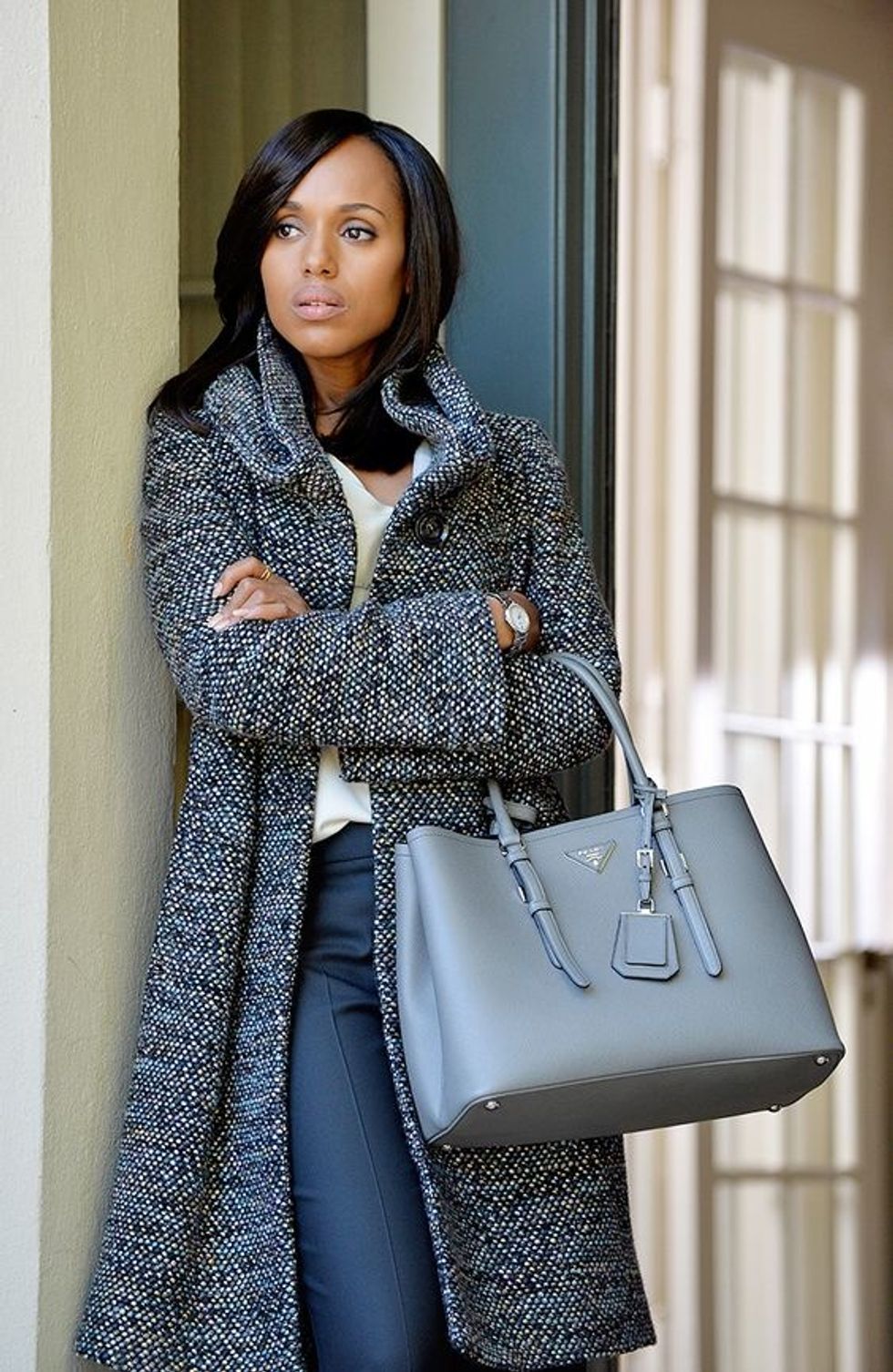 "What Would Olivia Pope Do?" A Washington based political drama, Olivia Pope, a former media consultant to the US president who starts her own crisis management firm. Now, she runs her own firm called OPA, Olivia Pope and Associates. She never backs down from a fight and demands men (mostly) and women to listen to her opinion and gut because she is always right. Olivia Pope is a boss ass bitch and no one messes with her. This political thriller will keep you hooked.
8. Jacqueline Carlyle in The Bold Type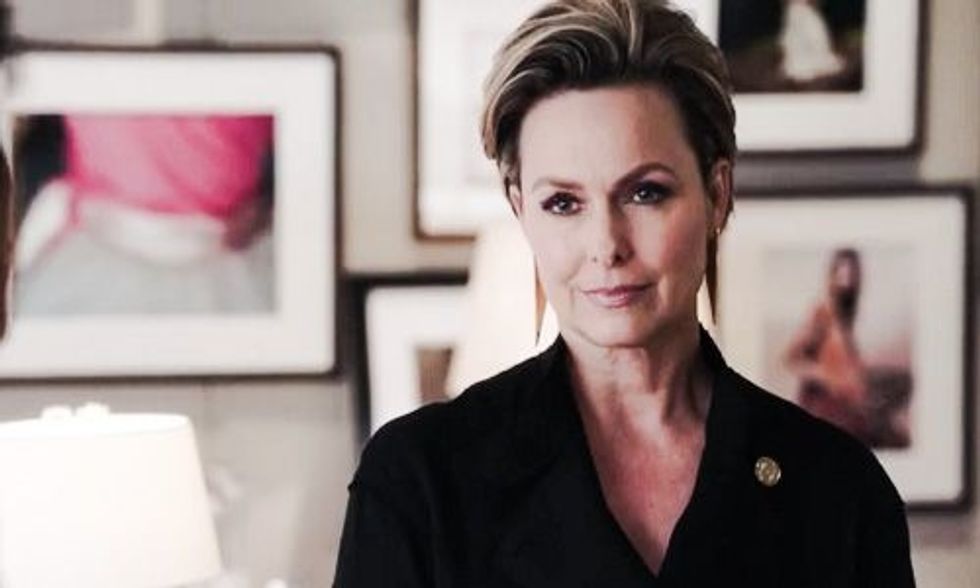 She is the Editor in Chief of Scarlet Magazine, inspired by Joanna Coles formerly the Editor in Chief of Cosmopolitan Magazine. Jacqueline is clear, confident, and very good at what she does. She is challenging, but supportive and strives to help her employees grow, even through their mistakes. She listens and mentors her peers and is the perfect example of how a corporate boss should be. Jacqueline Carlyle is one of my personal favorites because she is whom I strive to be as a boss for young, growing women and men.

"... I expect you to unleash holy hell on anyone who tries to hold you back." - Jacqueline Carlyle
9. Jessica Pearson in Suits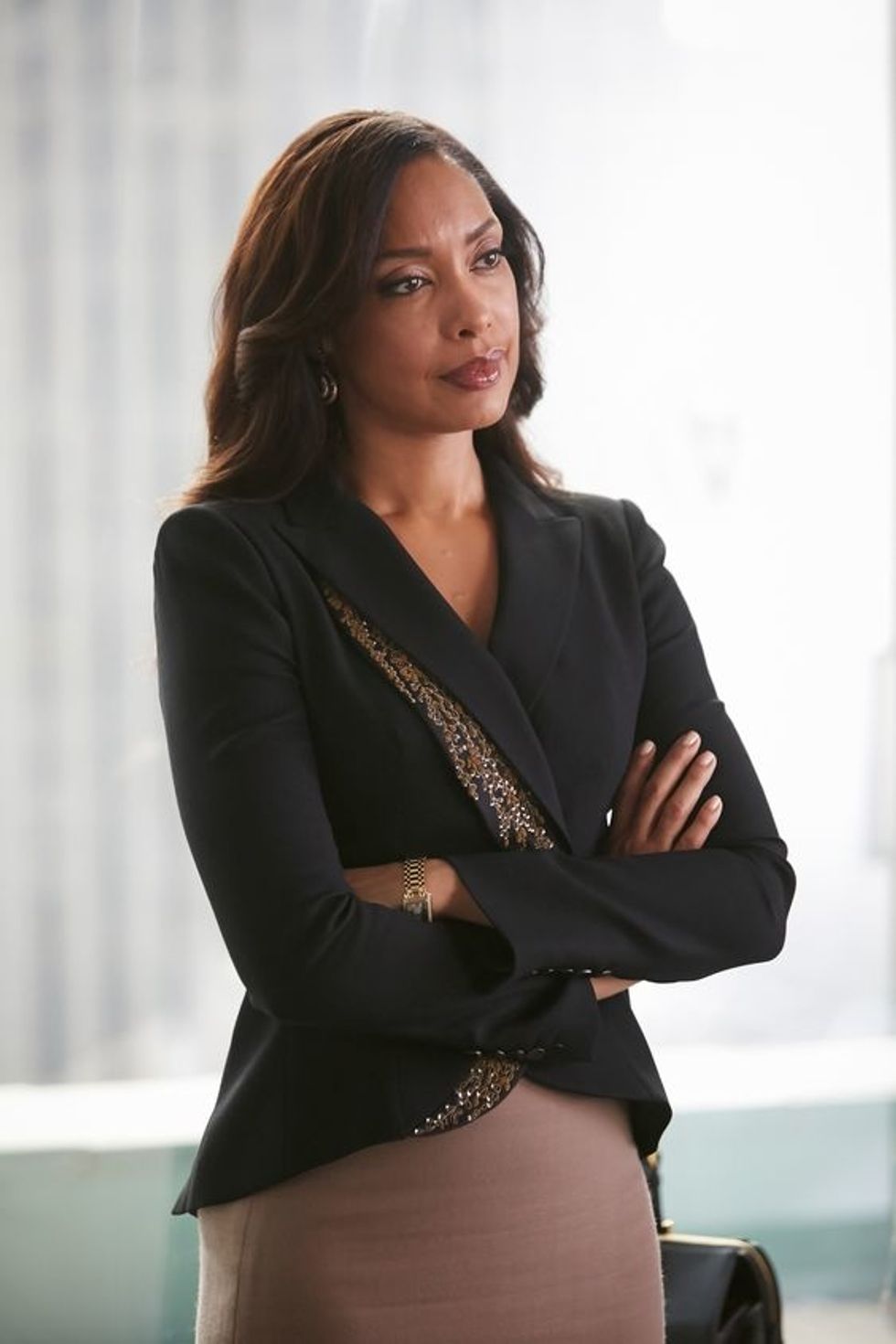 Jessica Pearson, portrayed by the great Gina Torres, is a pleasure to watch in this law drama. Her strong, no-nonsense demeanor and on-screen presence even tends to overshadow the show's lead, Harvey Specter. She is a named partner for a very popular law firm in Manhattan; and when someone messes with her baby (the firm) or her colleagues, she's already planned your own funeral because no one will ever beat this woman.
10. Donna Paulsen in Suits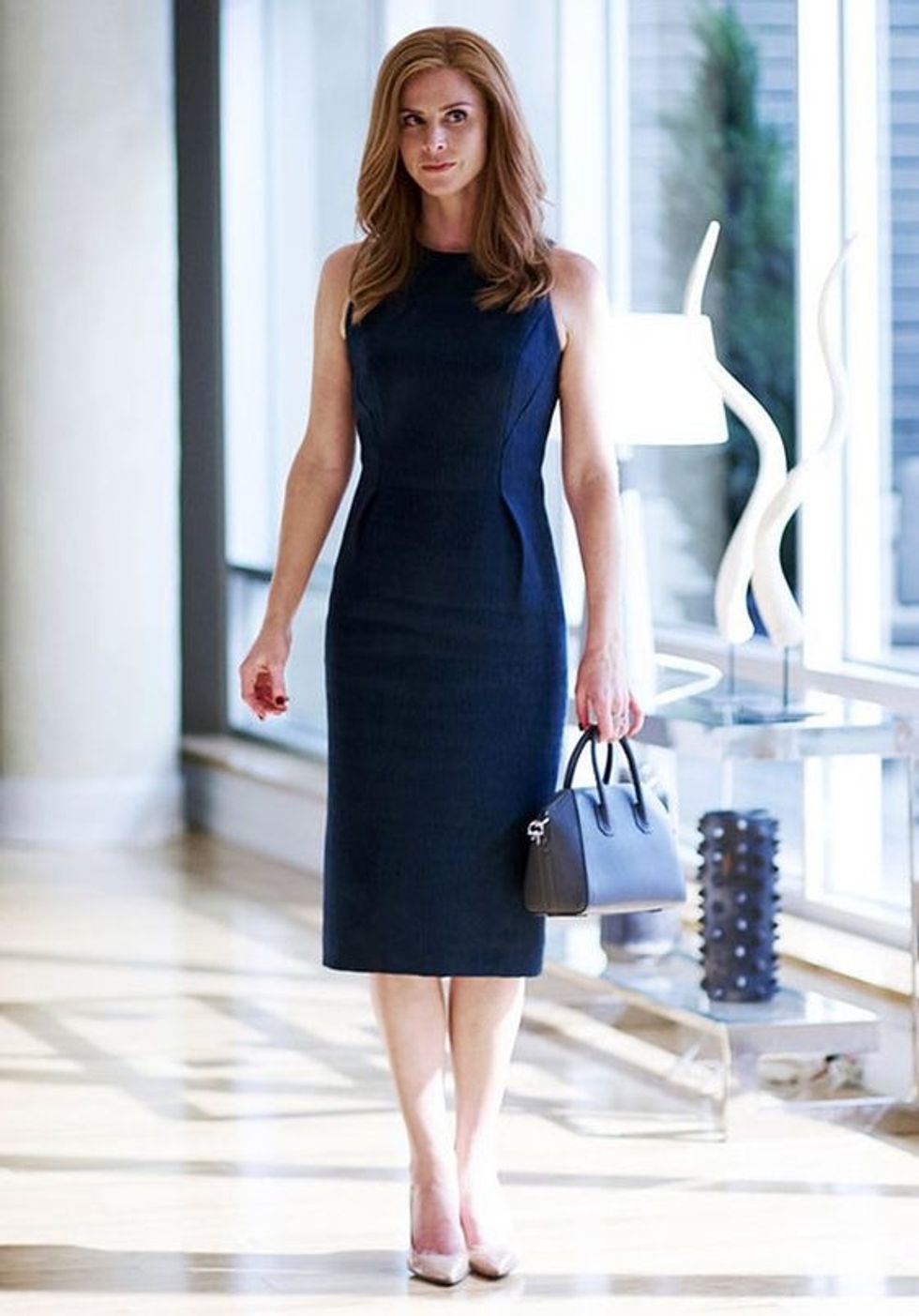 The Chief Operating Officer at Pearson Specter Litt, originally working as an executive assistant to Harvey Specter for over twelve years is one of the most formidable minds at Pearson Specter Litt. Extremely perceptive, armed with the knowledge of all the comings and goings at the firm and a razor sharp wit, Donna is admired and feared by both associates and partners alike, and she's not afraid to wield that power when it suits her needs.
11. Brooke Davis in One Tree Hill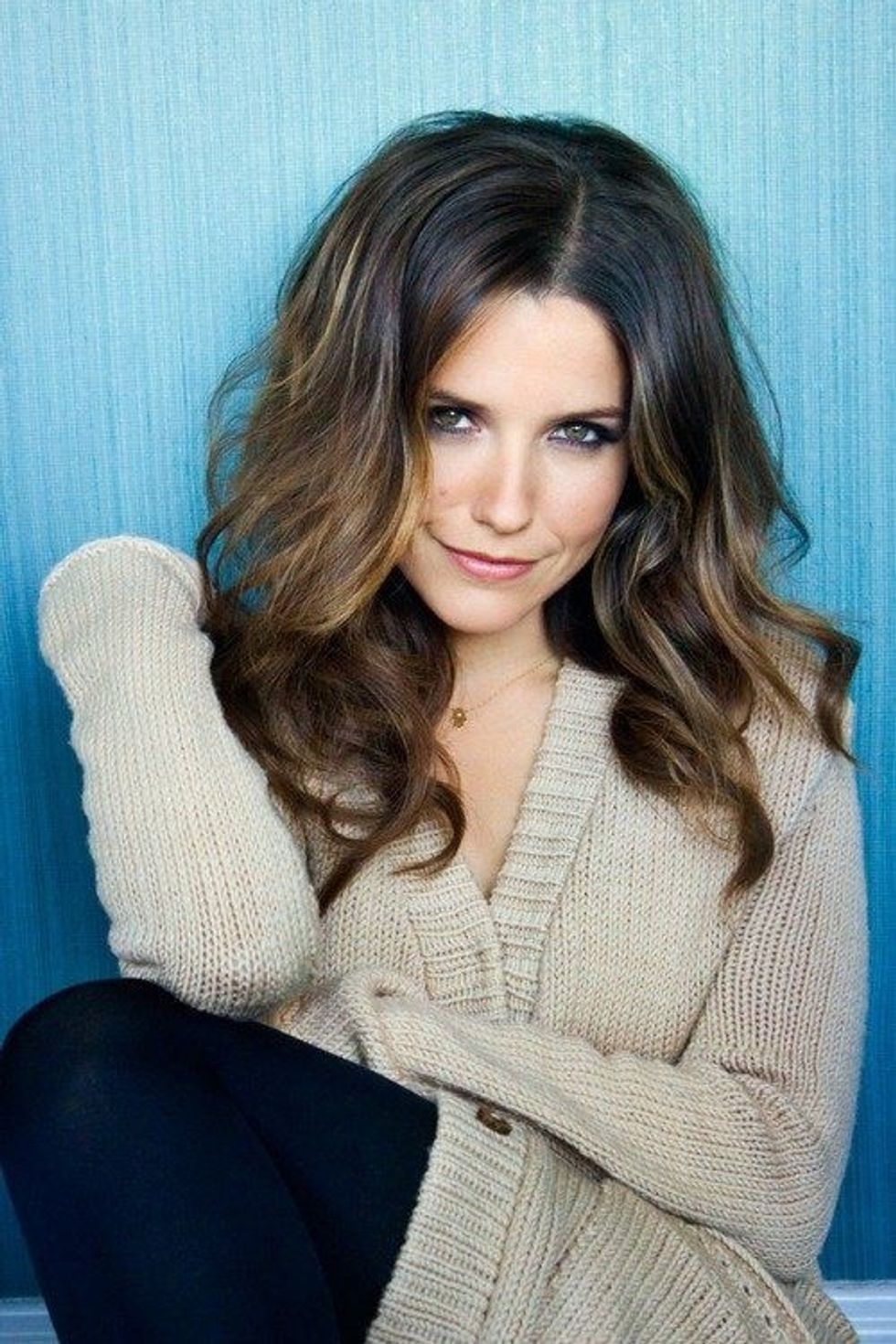 B. Davis, a crowd favorite, is a fashion designer and entrepreneur originated from Tree Hill, North Carolina. A fashion venture that would prove to become a million-dollar enterprise after graduation. From her high school party years to her mid-twenties, she has shown us what it's like to actually grow up. Her words of wisdom and life lessons are what made her so empowering. At first, she let guys define who she was. But then, she recognized her worth and did not let anyone tell her otherwise. Thank you for everything, Brooke Davis.