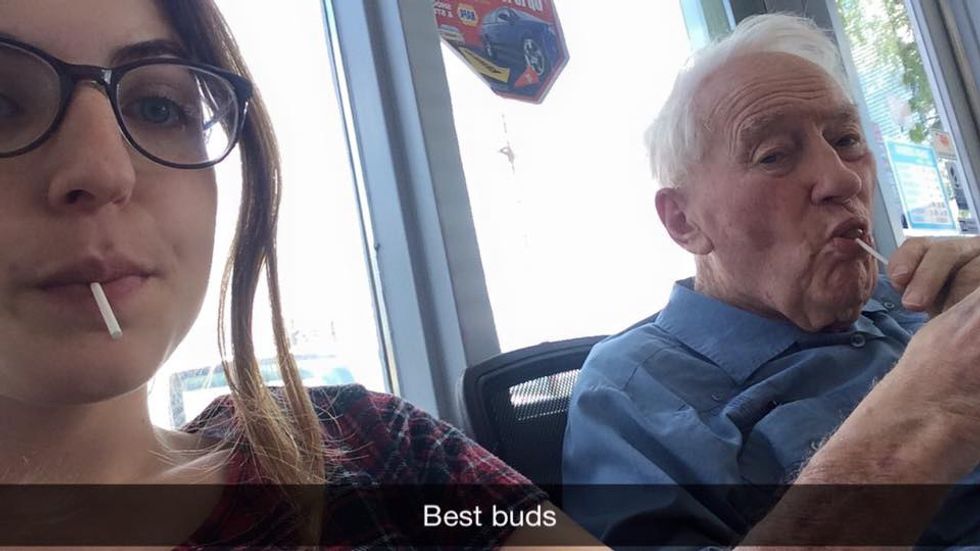 Harold Albert Hughan, who goes by Dick for some reason, and is referred to by his grandchildren as "Poppik," turned 91 this year. Born in London in 1925, Poppik served in the Royal Navy as a teenager. After the war, he joined the British police and was as he puts it, "an ace driver." He met and married Joy Martin in the 70's, and has lived in El Paso, Texas for over 30 years. As the year has unfolded and I spent time with him, I found myself repeatedly in stitches over the things Poppick does; both intentionally and unintentionally.
Became genuinely angry about the Boston Tea Party
I once made the unfortunate mistake of asking Poppick how he felt about the Boston Tea Party. It apparently is a touchy subject for his British sensibilities. He became very audibly upset and huffed into his mug of Lipton, "Miserable, that was perfectly GOOD tea." I thought at first he was just hamming it up because he's one to make others laugh, but he very grumpily left the kitchen and sat as he grumbled to himself in his reading chair about "wastes" and "foolish Yankees."
His grocery list
Poppick never writes shopping lists, however, on one day the mood struck him and he rifled through his home and found a pen, and a napkin. The first item on his list was napkins, and the rest were written in some sort of indecipherable code that later Poppick didn't even recognize as his own work. Here is a photo of the actual list: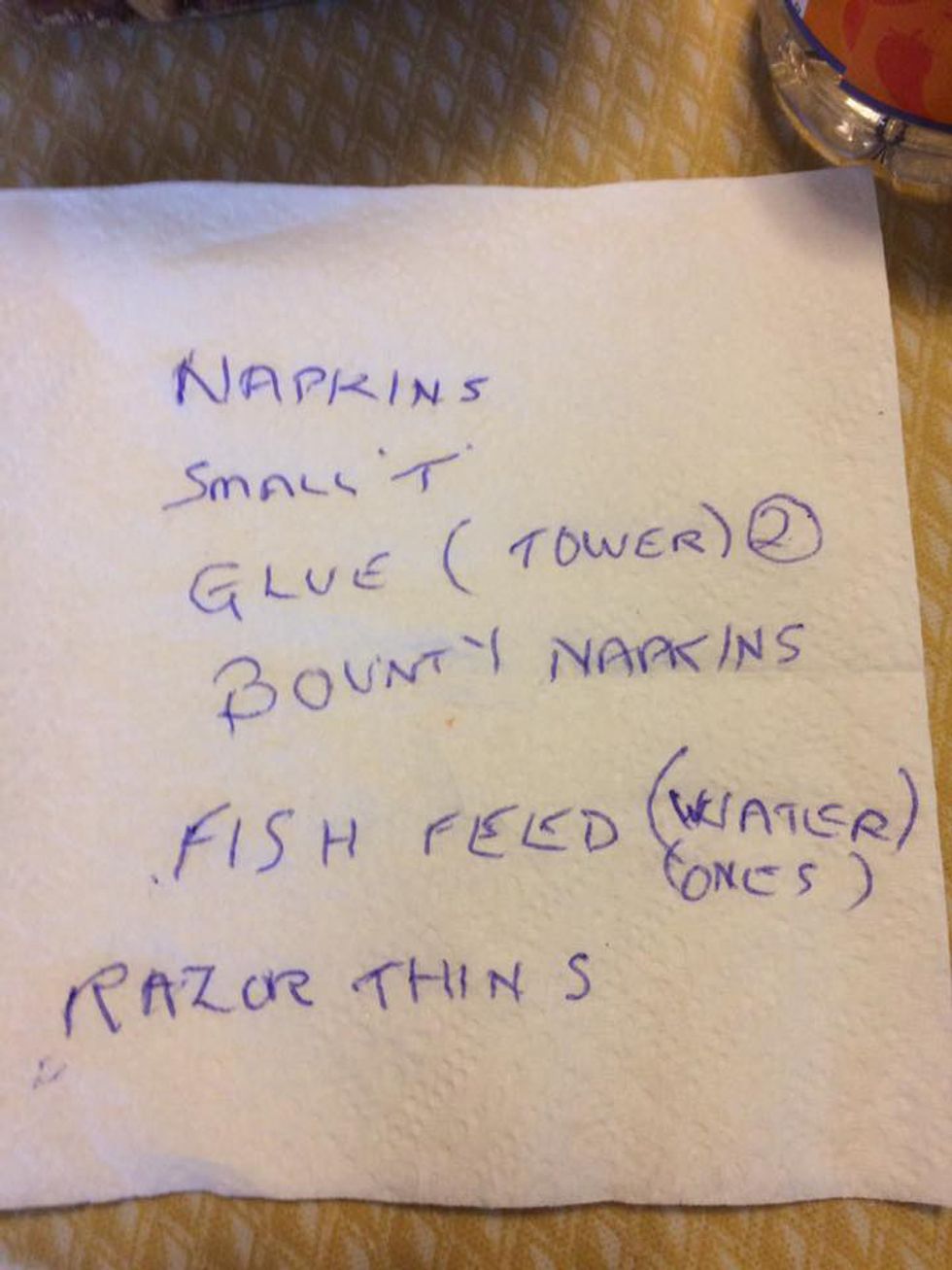 Coffee Pot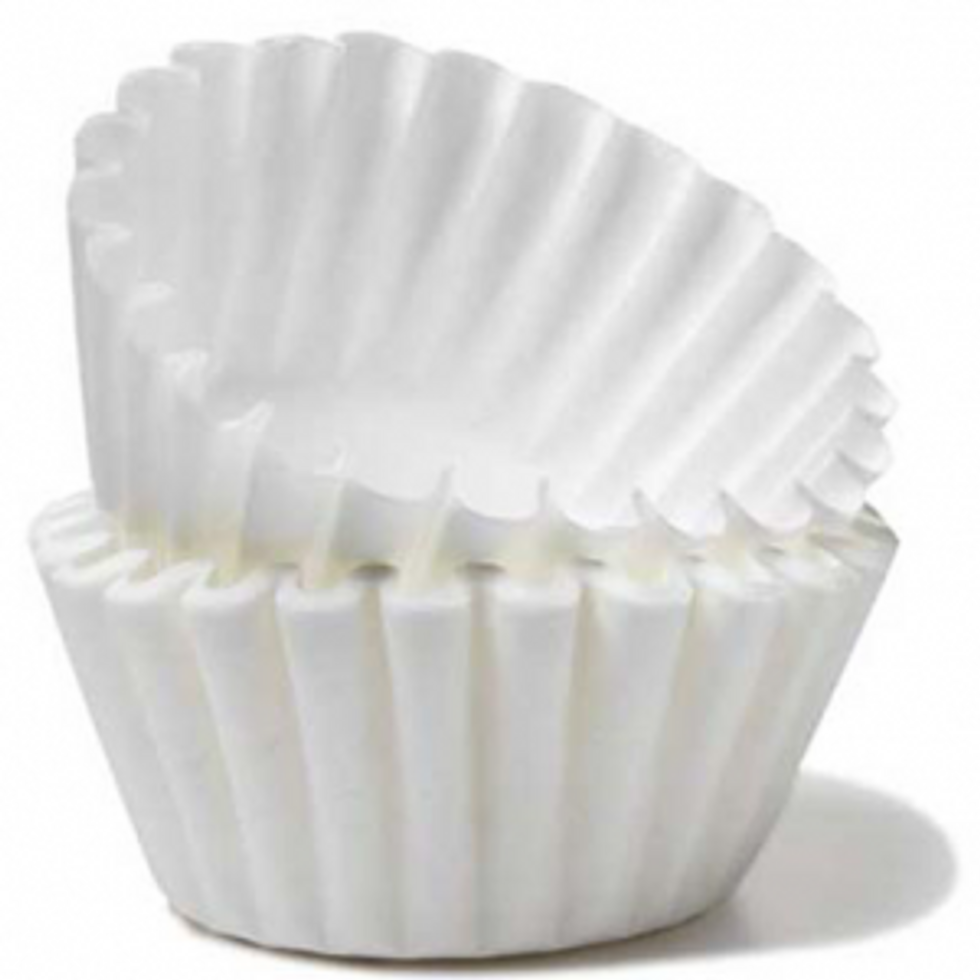 My grandfather has had multiple coffee preparation mishaps from using cocoa powder instead of coffee grounds, to running instant coffee through the coffee maker. My favorite incident with coffee and Poppick was when he became very suspicious of the quality of his coffee filters. He was concerned that the filters were preventing the coffee from being prepared well. I found one day that he had taken scissors and cut a hole in the center of each filter, effectively ruining every cup of coffee he drank for months.
Eggland's Best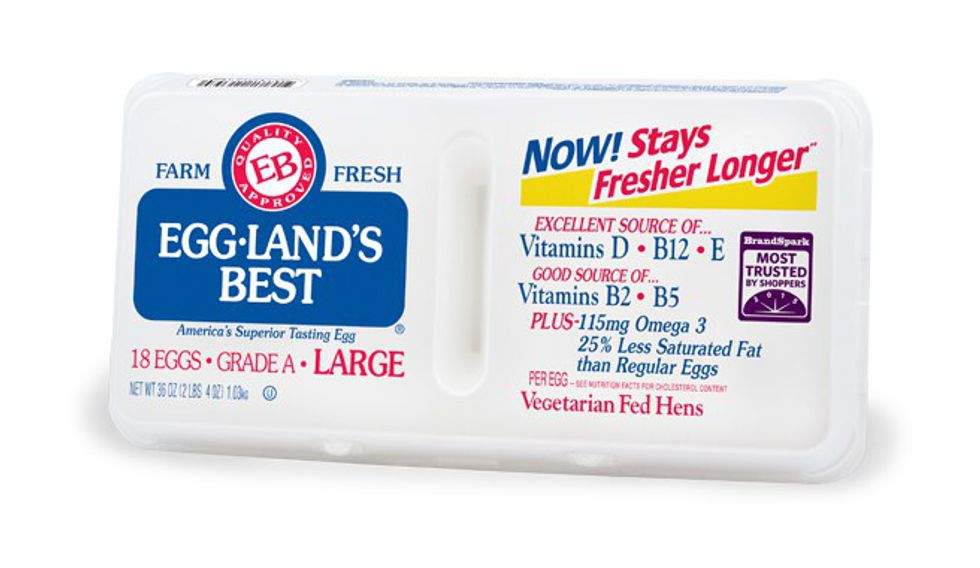 On one of our weekly shopping trips, Poppick passed the shelves where the eggs were located. I suggested to him a brand that was currently on sale, but he insistently refused. He grabbed a carton of "Eggland's Best" eggs and put them in the cart. I asked him why he prefers that specific brand to any other, and he puffed up proudly and said "'Cause that's where I'm from." Briefly confused, I then realized he thinks that the eggs are England's Best and that as a Brit, he must support his nation's pride.