I bought my Nintendo Switch in January 2020. In that time, I have played a lot of games, ranging from horror to RPG. Though many were good, I picked out five of my favorite games to recommend and write about. These games are in different genres but all excel at what they're trying to do.
Hopefully, this list will help you pick a new amazing game!
1. "Brawlhalla"
"Brawlhalla" is a free fighting game. It's cheesy and really addicting.
Each character has its own set of weapons and lore. You can fight online, with friends, or with computers (though I recommend online because fighting computers becomes tedious). Overall, the game is just such good fun.
2. "Animal Crossing: New Horizons"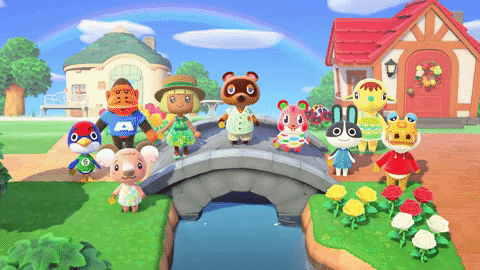 Giphy
"Animal Crossing: New Horizons" took 2020 by storm; so what praise can be said about it that already hasn't be said?
The game is just cute, as it gives you a new daily life to enjoy with your animal neighbors. It's unlike any other game out there. If you haven't already, buy this game and transport yourself to the island of Tom Nook.
3. "Serial Cleaner"
In essence, "Serial Cleaner" is a fast-paced puzzle game.
The protagonist's job is to clean up after murders, ergo the title of the game. Gameplay has you go around cleaning up blood and collecting evidence while evading police. If you get caught, you have to restart the entire mission. Each mission is unique and the gameplay is challenging, but so so worth it.
4. "Coffee Talk"
Between you and me, "Coffee Talk" has been my favorite Nintendo Switch game so far. You play as a barista and owner of a cafe that only operates at night. You speak to an amazing cast of characters and learn about their lives while occasionally making them drinks. The catch is, the people are almost all supernatural in some way.
This game is truly special and I could gush about it for a long time. You can make special drinks in an endless mode, there's a challenge mode, a secret ending, and an amazing OST (original soundtrack).
5. "Phoenix Wright: Ace Attorney Trilogy"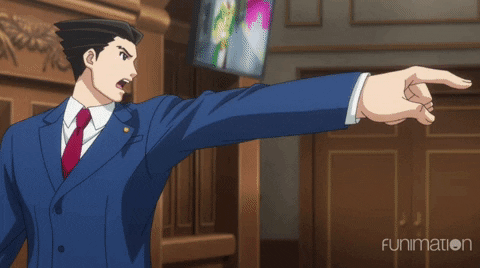 Giphy
"Phoenix Wright: Ace Attorney Trilogy" is an underrated classic.
This version on Nintendo Switch bundles the first three games, making it a steal as well. As the title states, you play, for the most part, as Phoenix Wright, an attorney. You solve cases and more. If you enjoy the game, which you most likely will, there are even more games in the series to check out as well.