As someone who has recently delved deeper into a relationship with God, I can wholeheartedly tell you how incredible doing devotionals are.

To those of you who aren't very familiar with the term, devotionals are times when you sit down, read a passage in the Bible, and then think about what you read and possibly discuss it with another. Not only does it help to strengthen your relationship with Christ, but it gives you a moment of peace in your busy life and can rejuvenate your spirit.

After I had done my first devotional, I felt an immense amount of happiness and peacefulness and looked at the world a different way for that day. I truly felt so refreshed and much more fearless than I had been before. I now knew more than ever that I greatly desired more time with God, which led me to do more devotionals.

Although I do not have many verses to share (I am still very new at this and have mostly read from Psalms), here are three Bible devotionals that have left me the happiest.

1. Psalm 27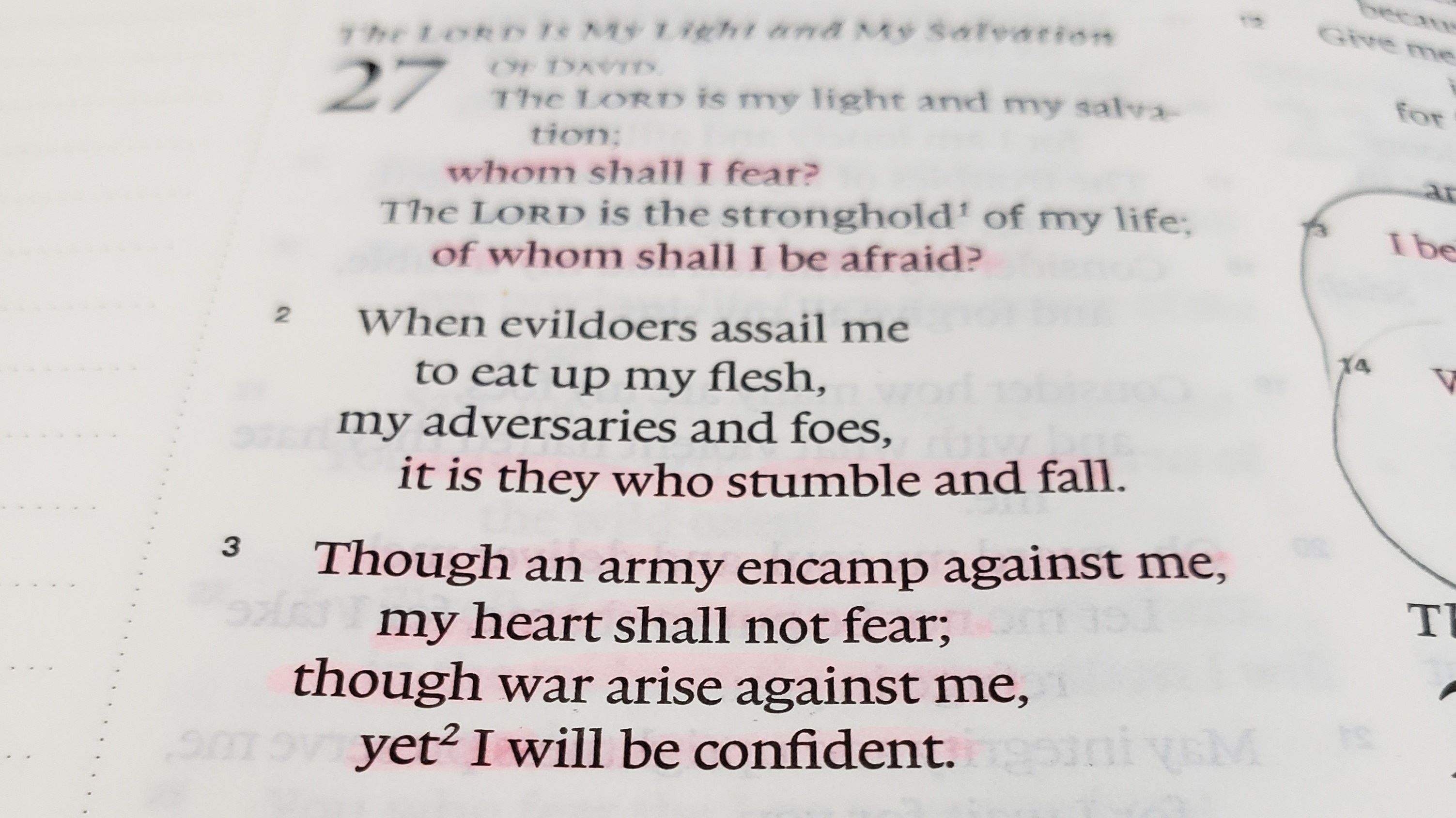 Casey Clarke
Psalm 27 was the first passage that I had read, and it made me feel a million times better than I felt before reading it. My main takeaway from this passage was that, if I put my trust in the Lord, He will protect me and give me confidence and strength. It also reminded me to be patient and wait for God. I am someone who is pretty self-conscious, but, after reading this, I felt a lot more confident knowing that I had nothing to fear when I was with God.
2. Psalm 46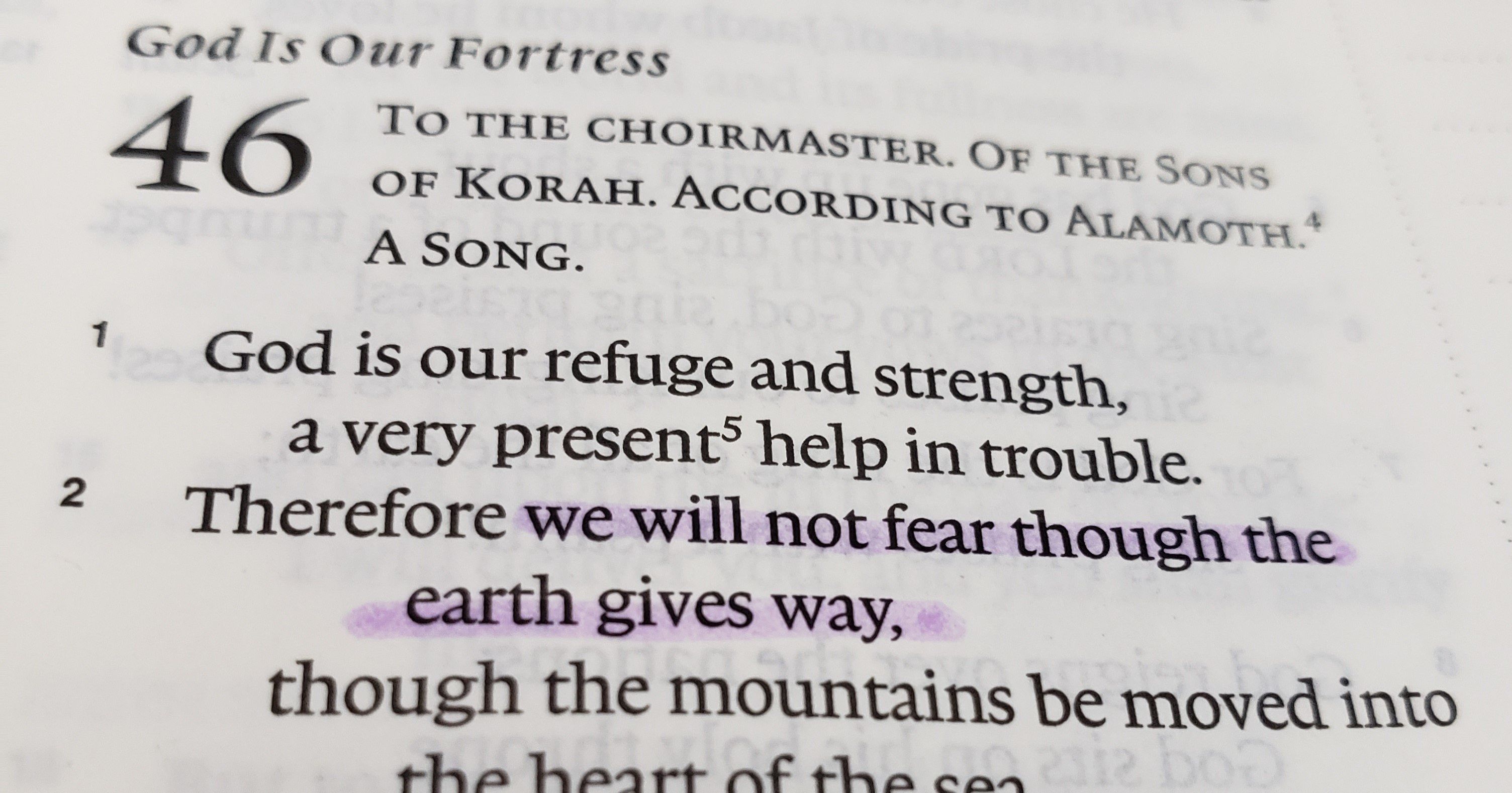 Casey Clarke
This Psalm was incredibly uplifting. It reminded me that I can find strength in God and, by being faithful, I do not have anything to fear because God is protecting me. My favorite verse from this is verse 5: "God is within her, she will not fall." With God in my life, I feel like I am able to do anything, and it gives me comfort that He is supporting me even throughout my toughest moments.
3. Psalm 42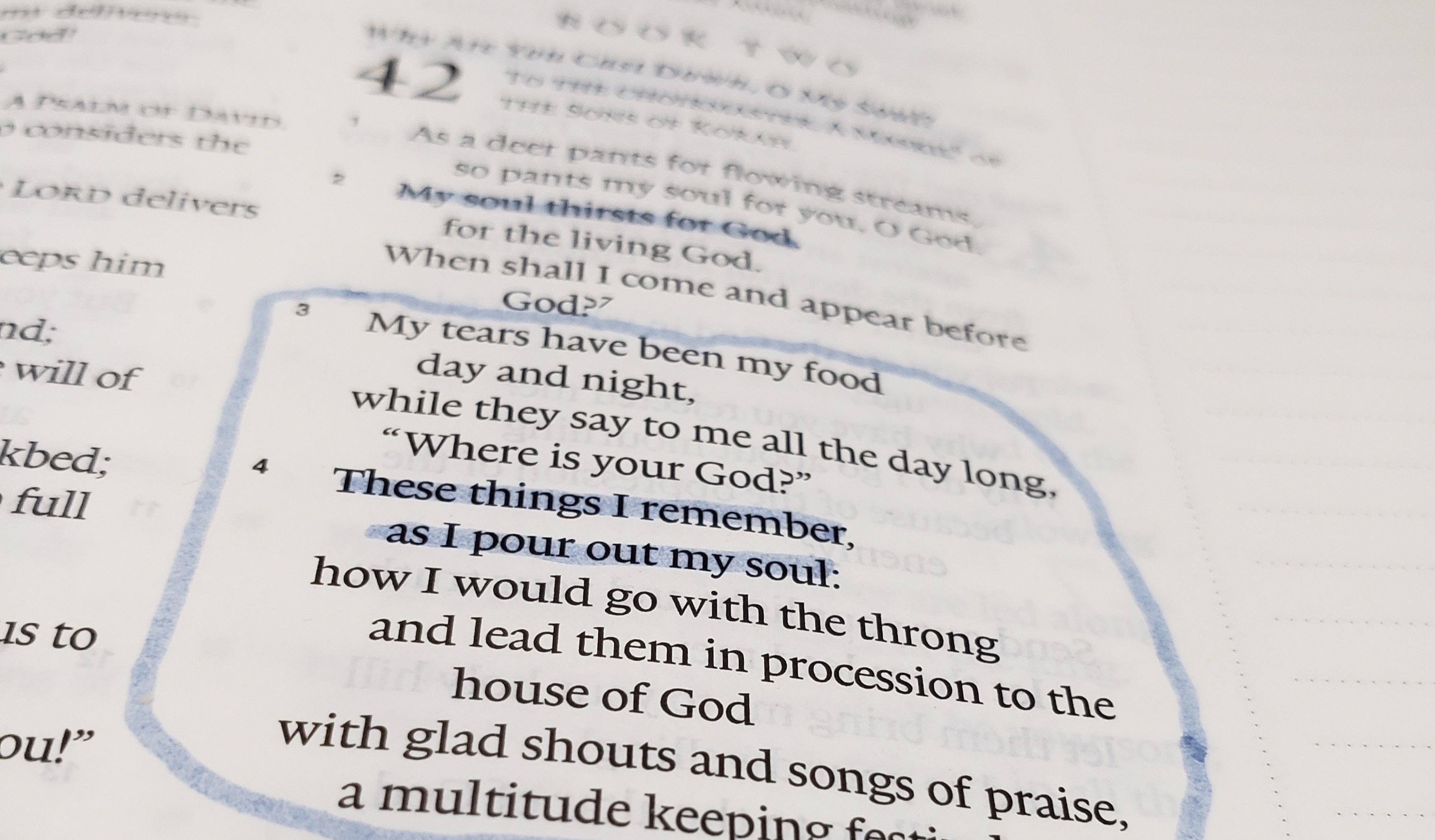 Casey Clarke
I was actually inspired to read this through a Tori Kelly song, but while reading this Psalm, its message really stuck with me. This Psalm reminded me that, even throughout my darkest times, I need to remain faithful, because God is always looking out for me and giving me strength. Also, I was reminded that, when I feel doubts about my faith, I need to reflect and remember his goodness.
So, if you are someone who is just starting an exploration into your faith, or even someone who already has a strong relationship with God, I would highly encourage you to read through these Psalms and reflect on their words. They have definitely affected my life and my view of the world around me.