What you're probably asking yourself during your season of waiting.
6721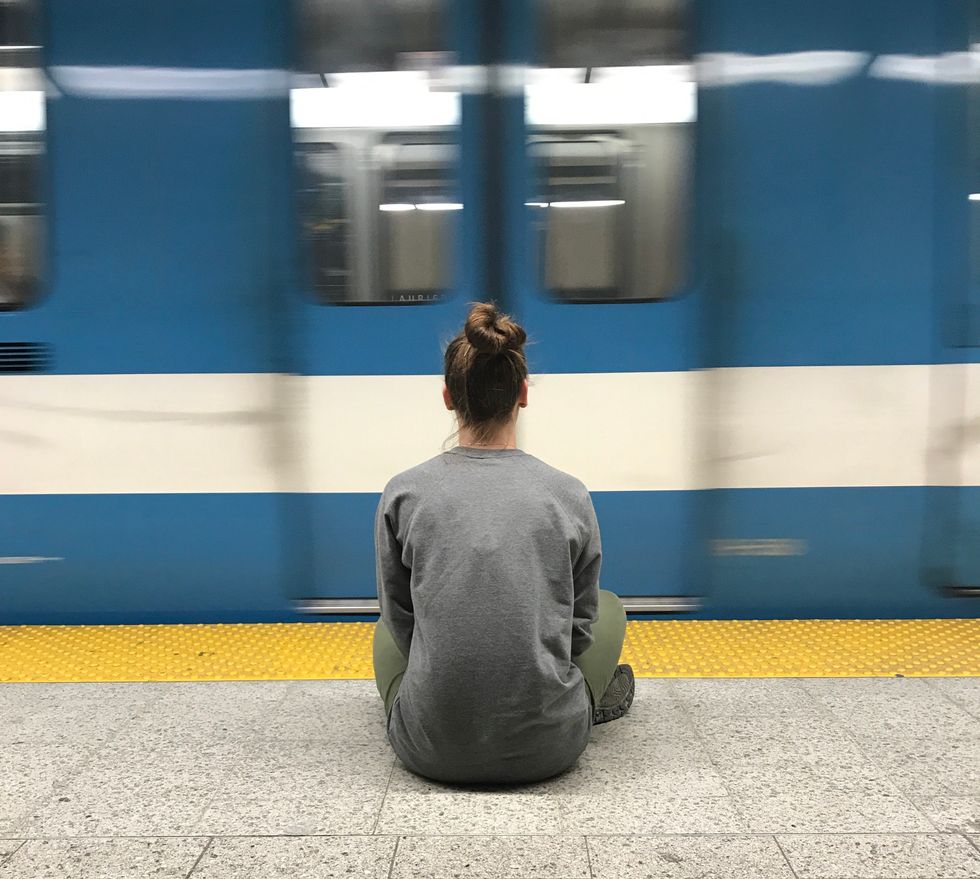 We spend most of our lives waiting for something. Maybe you're waiting for a job opportunity to open up, or for a professor to email you back because you procrastinated on your assignment, or maybe you're waiting for the next chapter in your life to start. Whatever the case maybe be for you I want to let you know that your season of waiting is not in vain! It may seem like it but your season of waiting is a crucial part in your walk with Christ. You may not have a walk with Christ and I encourage you to be open to starting a relationship with him but even your time of waiting isn't in vain. Waiting is a hard thing to do but it is so worth it in the end. The Bible even tells us this in Ecclesiastes.
"The end of a thing is better than its beginning..."
-Ecclesiastes 7:8 (NIV)
This is because what you do during your season of waiting makes the end of the waiting period that much more beautiful. God is only simply trying to prepare you for the next thing He has in store for you. He prepares us through waiting and sadly, our human ears don't like hearing that because we are impatient creatures. But the end is always better than the beginning. So, here are three things to remember while you are waiting.
1.) Don't live in the future, live in the here and now.
God's plan for you is absolutely and totally perfect (Romans 12:2) and more then we could ever imagine (Ephesians 3:20). And rushing His plan will only cause you to lose what He wants you to learn right now. You can't rush perfection! What He is trying to teach you at the moment might not even seem relevant but He has your attention while you wait and He wants to teach you something right now. Don't miss what He is trying to teach right now because you are so focused on the future! When I was a little girl me and my family took a trip to Disney World. As I waited in the airport terminal all I could think about was Disney World and getting to meet The Little Mermaid and all my favorite characters. While I was living in the future of what was going to happen next, my mom had a different idea. My mom found that while we waited to get on a plane to go to the most magical place on earth that that was the most appropriate time to pull out math worksheet and have me work on my addition and subtraction. As I saw her grab the math worksheets I thought 'Is this woman serious right now this is not the time to be learning math!' I was so focused on the future that I thought what my mom wanted to teach me while I waited was pointless and irrelevant. Long story short we go to Disney World then I start first grade a few weeks after when we get back and I was an adding and subtracting wizard in class! What I thought was so irrelevant at the time of my waiting was extremely beneficial to me in the future. God may teach you something or show you something during this time of waiting that seems really unnecessary at the time but He knows what you need to know in the future. So bottom line don't be so focused on the next big thing to happen that you have a bad attitude to what God is trying to teach you right now, or even worse completely miss out on what He wants to teach you. Instead of asking "God, what's next?" ask "God, what are You trying to teach me?"
2.) Everyone is in a different stage of life than you.
This is something that I struggle with from time to time. As human beings, we want what others have and we often times want to be in positions that other people are in at that moment. We need to stop wishing that we were in someone else's shoes because at the end of the day we are all different and in different periods and seasons of life. We can't keep on wishing we were in a position like someone else because we aren't that someone else. God has you in this season of waiting for a reason. As frustrating, as it can be God's plan of waiting far outweighs our plan of rushing.
"To everything, there is a season, A time for every purpose under Heaven."
- Ecclesiastes 3:1 (NKJ)
There is a season for everything and you're season may be different than the person next to you, and THAT IS OK! We need to trust in Him and not our own understanding (Proverbs 3:5-6), trust that He has you where He needs/wants you to be at. Give it all to God your frustrations of waiting, your longing to be in a different season tell Him how you feel about everything and where you want to be. He wants to hear all this from you. He will hear you! The Bible says:
"I waited patiently for the Lord; He turned and heard my cry".
- Psalm 40:1 (NIV)
He hears you and wants to hear from you. But He will also tell us to be patient for it is all in His timing not our own and we have to learn to be content with that. We have to yes, give Him our frustrations, but also let Him know that we will be content with where He has us. Maybe He is trying is teach you contentment and you need to let Him know that you'll be content with where He has you. But you will never be able to see what He is trying to teach you if you are too hung up on other people and where they are at in their lives.
3.)There is something you can do during your season of waiting!
God didn't intend our season of waiting to be spent with us mindlessly scrolling through Instagram or sitting on the couch watching tv until He magically appears with the next big thing in our lives. God wants to teach us during our season of waiting, but how can we learn if we aren't in the Book He intended us to learn from?
"You will seek me and find me when you search for me with all your heart".
- Jeremiah 29:13 (NIV)
Seek God and You will find Him. When you find Him, He will show you what He wants to teach you and where He wants you at next. During your season of waiting read His word spend time talking to Him daily. Seek what He wants to teach you. God is trying to prepare you during your season of waiting for the next thing He has in store for you. Yet, again how can we prepare ourselves if we aren't in the Book that He has given us to prepare us for all things?
Thank you so much for reading this I hope you enjoyed it and that it helped you out as much as it did me! One last thing I am obsessed with all kinds of Christian music so at the end of each blog I want to recommend two or three songs that go with the topic I just talked about to help you guys out any further. So, here you go, hope you enjoy them!
Trust in You -Lauren Daigle