Welcome back
Sign in to comment to your favorite stories, participate in your community and interact with your friends
LOG IN WITH FACEBOOK
Report this Content
This article has not been reviewed by Odyssey HQ and solely reflects the ideas and opinions of the creator.
Subscribe to our
Newsletter
Featured
Some tales of tribulation with permanent impressions.
347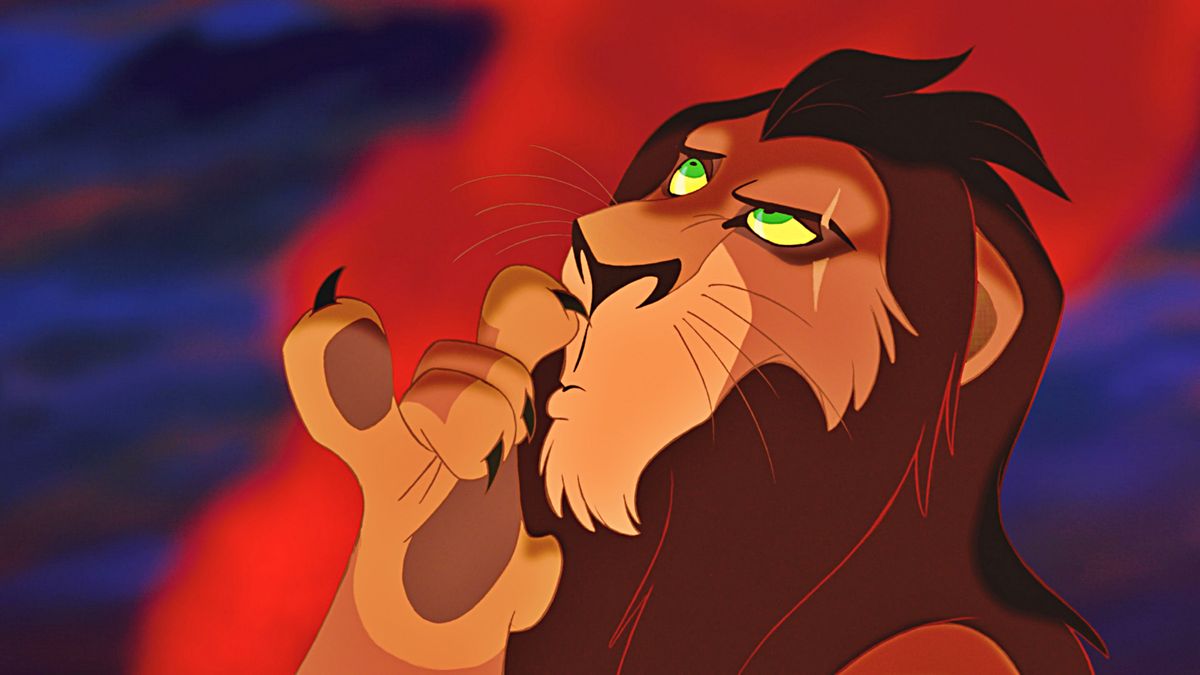 fanpop
Everybody has scars. Usually these marks carry a negative connotation because they mark up skin that was once smooth.
When I see a scar, I see something else. I think about how much it probably hurt, of course, but I also think about why it's there in the first place.
Some scars are lessons-- learning when you're five that the iron is really really hot. Some are from a traumatic experience or surgery-- a mark of courage. And the rest are most usually attached to some wild story.
The great thing about scars, is no matter how small, it seems you don't forget why they're there. Each scar has it's own story behind it, and those seem to stick around remarkably well, sometimes more so than the scar itself.
I decided to ask around for the best 'stories behind the scar.' Here are some of the tales I was told:
Marks of Bravery
"When I was a freshman in high school I was at soccer practice and passed out mid warm up run. Come to find out I had a hole in my heart where 90 percent of the wall between my upper chambers were gone mixing the oxygenated and deoxygenated blood causing my heart to work harder and enlarge ten times its normal size. So I had to get open heart surgery to fix the hole or else I would have died before 18 years old-- my doctor said my heart and hole was the largest he'd ever seen. So now I have a nice scar in the middle of my chest." -Brittany M.
"I had a calcium buildup on my arm, and decided to have removal surgery to get rid of the pain, knowing there would be a huge scar after. A surgery intern was the one who closed the incision, and they didn't do a very good job. The scar didn't heal right, so it was much bigger than they expected. A few years later, I watched them cut out the entire scar to fix the damage, which left me with a new one. It's still pretty big, but I used to be very self-conscious about it. Now I have accepted it as part of me. So sometimes when people ask me what happened I like to make up stories (i.e. shark attack, stabbed, car accident), because I get a kick out of it, and who cares anyway?" -Ashley J.
"I saw two guys ganging up on my friend, so I stepped in. Three more guys decided to jump on me. I was fighting those three guys which resulted in a split from my nose to my lip. I remember the shot of novocaine directly in the cut (before the stiches) hurt a lot more than the punch." -Anthony V. (Dad)
'I Don't Remember ALL the Details...' Scars
As I have come to find, many scars happen to be result of a bit too much to drink, and bad decisions (for example, someone I know deciding that burning yourself with a lit cigarette would be hilarious). Sometimes the exact details are fuzzy, but here is a small collection of those tipsy triumphs.
"It was November, and in my town high schoolers go to this place called the "Crater" in the woods to drink. One night I was there and my best friend, Meredith, who was holding my hand, tripped and brought me down with her. My hand was gushing blood so I was holding toilet paper on it that some random kid had in his back pack. A few minutes later I heard from my ex boyfriend say, "where the f*** is Meredith?" Then I heard "what?" I turned and she was on the ground, he was gone, and her nose was bleeding and broken. So we walked together, my hand gushing, her nose gushing. I was worried about her that night, so I didn't get stitches. Now we both have scars from that night." -M.
"I went sailing black-out-drunk and ended up tipping the entire sail boat over. In the process I cut my foot on a broken bottle." -C.
"Well New Year's Eve I went to a party and there was a ton of people. The clock turned midnight and the cops kicked open the door and threw in pepper spray bombs. There was like 100 kids in the room and they barricaded the front door so everyone had to squeeze out the back. It was a normal sized door during a stampede, so my hand got stuck and cut open. Turns out I got it for nothing, we all got trapped by the cops in the back yard anyway." -K.
"I was peeing in the dark, I didn't have much balance at the time. I ended up falling, rolling down a hill, and my hand found a glass bottle at the bottom. I'm just glad it was my hand." -M.
Memory Scars
Some scars have stories attached that are just plain funny. (Though, at the time, probably not so funny.)Like, when my brother decided to make french fries while shirtless, resulting in a straight scar across his stomach from the pan.
"I have a scar on my head. Hit it on a moving ceiling fan. It was great." -Ally P
"Me and my brother got into a pillow fight. I saw the pillow coming right for my face, so I put my hand up, punching myself in the face. I started bleeding everywhere and had to get stitches up there. Nobody can really see the scar, but I'll never forget it. My brother sure won that pillow fight." -Katie O.
"I have one on my tongue-- cause I bit through it. And had to get it stitched back on. Because my brother threw a baseball at my face." -Katrina B.
"So I'm four years old and laying on the ground in my brother's room while he is vacuuming. He took the vacuum and vacuumed my head. I had a bald spot for five years." -Molly K.
"I don't have too many of my own, but Dana I sure as hell remember watching you somersault down the cement bowl of the skate park when I was trying to teach you how to roller blade. Your elbow was bleeding the whole day." -Alexandra N.(Yes, I do have a huge scar from that lovely day.)
"For Dana's birthday every year we went to walk the rock coast in Rockport MA. Her mom only had one rule for this birthday weekend: no flip flops. I wore flip flops. Now I have a nice big scar in the middle of my shin" -Katie O.
"I was at the first fireworks that I remember, and a falling firework ash fell into my Wellington boot and burned me. I was only three when it happened." -Kate G.
"While riding my dirt bike in 8th grade, I slid out in the mud. My Suzuki landed on top of my leg, I was pinned on my back like a turtle. I calmly turned the engine off, then turned to panic as I felt the burning on my leg. As I was in the mud, I couldn't get any traction to lift the bike. I yelled, I cried, I blacked out, I awoke…to see my younger brother ride down a hill to me, he jumped off his bike while it was still moving, and he pulled the bike off of me, using all of his 6th grade 80 lbs! My dad, who was riding ahead, estimated it was 10 minutes or so. It felt like a lifetime. My little brother grew up to be a firefighter, still saving people from burning! The result: 3rd degree burns, two large ovals on my calf that perfectly reflected the exhaust shield. They look like bite marks, so I used to tell people I was bitten by a shark. Over the years, I've told the story so many times that it's become convincing enough to fool just about anyone." -Anthony V. (Dad)
"I grabbed a hot tail pipe as a child because it was shiny-- I got second degree burns on my hands." -Shane N.
My last scar story isn't too wild, but I have a tiny, tiny scar on my arm. It's from when I was in the hospital senior year -- as a result of a PICC line (peripherally inserted central catheter). Basically, it goes from your arm to your heart to give you nutrients, medications, and take blood from. I got it in the ICU at Massachusetts General Hospital -- it was one of the lowest parts of my life for sure, and I was very weak. But I love that scar, it's right in the middle of my bicep, so I see it and think how strong I've become since I got it.
Scars teach lessons -- be proud of your life marks. If you're ever worried about showing your scars, take a lesson from my dad:
"I needed surgery to fix a shoulder that dislocated four times in two years. Before I went "out", my doctor told me he'd try to keep the scar small. Under the anesthesia, I told him, "for all the pain I've endured, make it big, I want a good story to tell". So I have a 6 inch long, half inch wide scar on my right shoulder."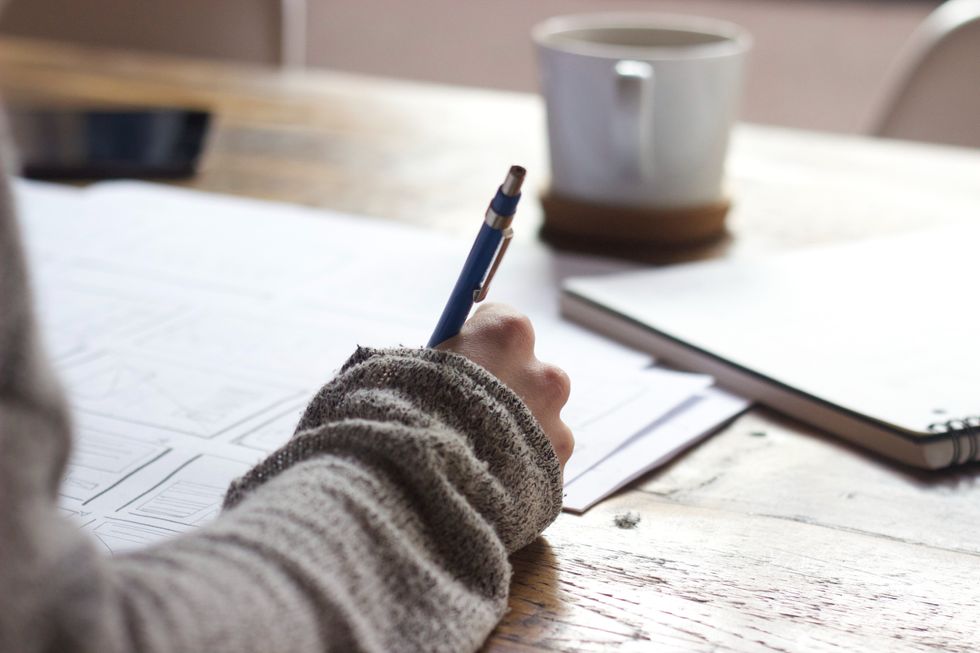 Green Chameleon
Welcome to June on Odyssey! Our creators have a fresh batch of articles to inspire you as you take a break from campus life. Here are the top three response articles of last week: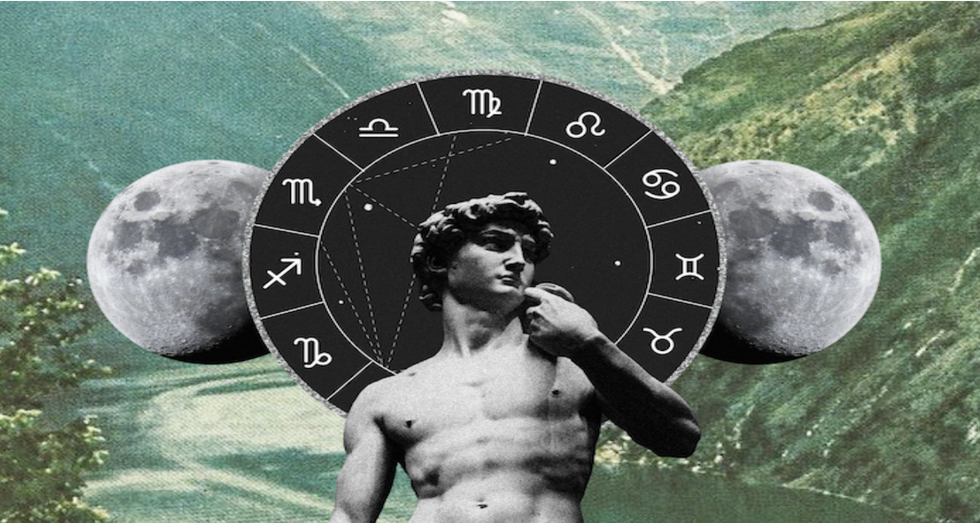 Astrology in the Age of Doubt
"Astrology is a language. If you understand this language, the sky speaks to you." — Dane Rudhyar
This is a response to One Good Reason Why Astrology Isn't A Total Waste of Your Time.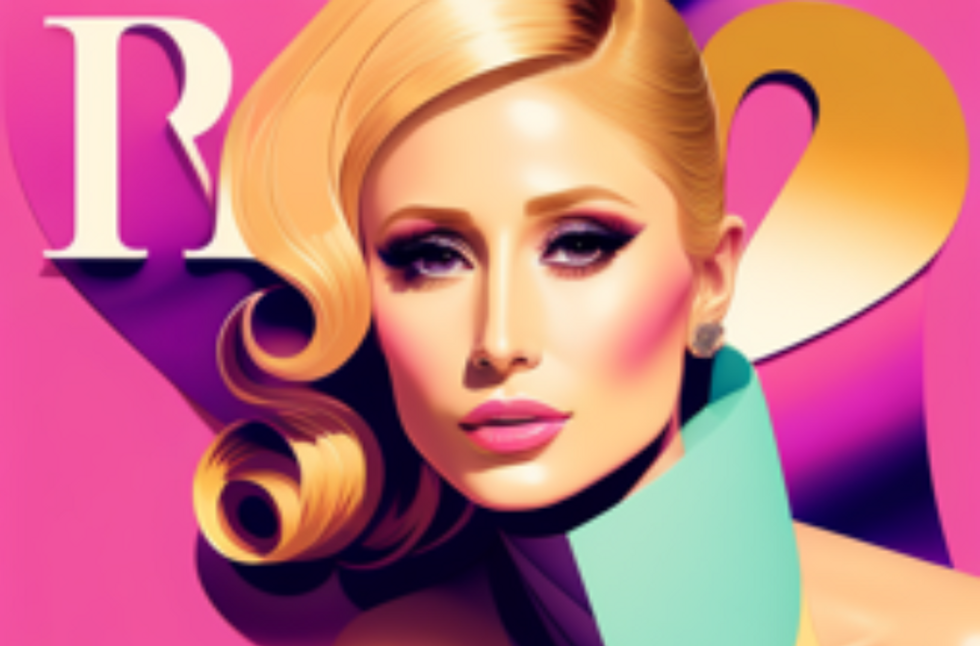 You Should Read Paris Hilton's Memoir, Too
"You're a woman who lived eight lives at once," said Elliot to Paris. During the 1960s and '70s, Elliot Mintz was a popular TV host who interviewed more than 2,000 people. How did he cross paths with Paris? What advice does this memoir carry within its pages?
This is a response to 3 New Releases To Add To Your 2021 Reading List.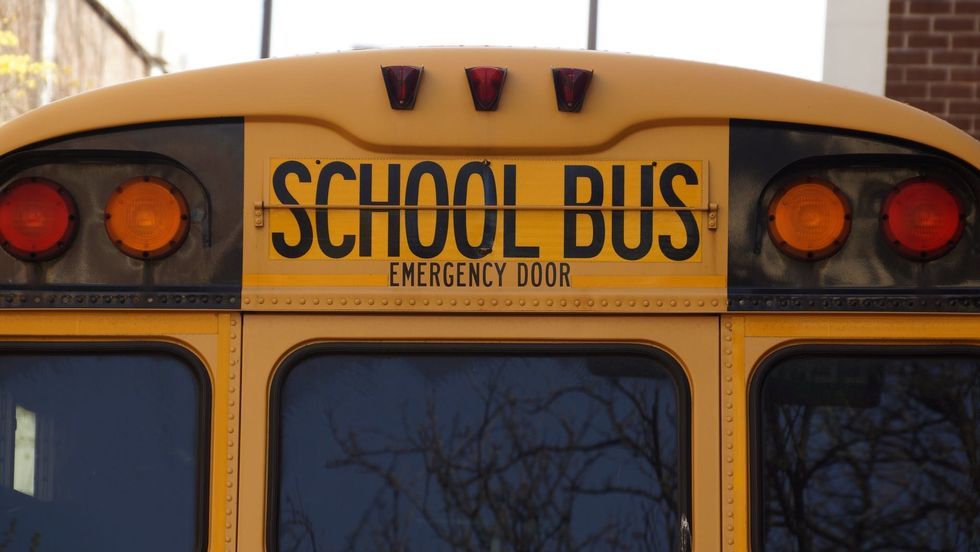 How Can Schools Do Better?
K-12 Schools Don't Teach their Students Everything they Need for the Real World.
This is a response to Schools Should Require Students To Take Cooking Classes.
Congratulations to all the writers! We'll continue to spotlight top response articles every week on our homepage and in our Overheard on Odyssey newsletter. Click here to subscribe!
Want to get paid to write for us this summer? Join our summer writing program! Your work will be shared across Odyssey's website, newsletter, and social media platforms. Plus, you'll be compensated by HQ at $10/response for your first 10 articles.
To sign up, write to glorie@theodysseyonline.com. We're excited to hear from you!
Relationships
Why it is okay to not be in a relationship when you are 19
2484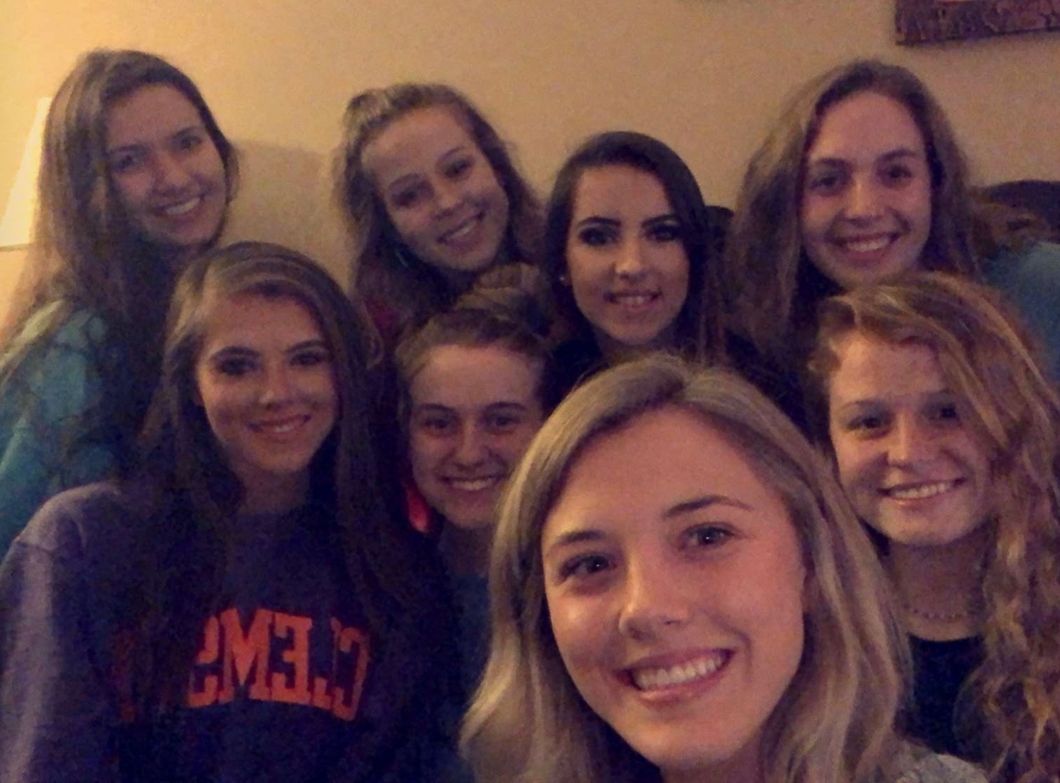 Blakeley Addis
I think that as a 19 year old girl that is in college, we often get caught up in the idea of being in a relationship.
I mean, it is hard not to.
In today's society, we are surrounded by relationships, good or bad, and we tend to get caught up in the idea of the "perfect relationship". When in reality, I do not think that is actually something that exists at this age.
At this age, we have SO many other things that we could focus on. Things like school, family, friends, dogs, or even ourselves.
Everyone deserves the right to focus on themselves. Sometimes we need to focus on ourselves, in order to better ourselves. I think that if we are not the best version of ourselves alone, how could we be the best version of ourselves in a relationship. Yes there is that saying about something about pushing each other to be the best versions of yourself in a relationship, blah blah blah. But if you can not be the best version of you alone, what is going to happen when (if) that "perfect relationship" does not work out?
In my life, I have been blessed with a good family and a good group of friends, that have made me realize that I do not need a boyfriend in my life to be genuinely happy. I truly hope every girl can feel that way because, if they can not, I can not imagine how much they may suffer, or how much stress or anxiety they feel due to the need of being in a relationship.
Yes, being in a relationship is fun, but yes every relationship has it's own personal struggles.
I think it is important as girls in today's society to realize that we can be our person and be okay.
Featured
Summer isn't alway just fun in the sun.
2669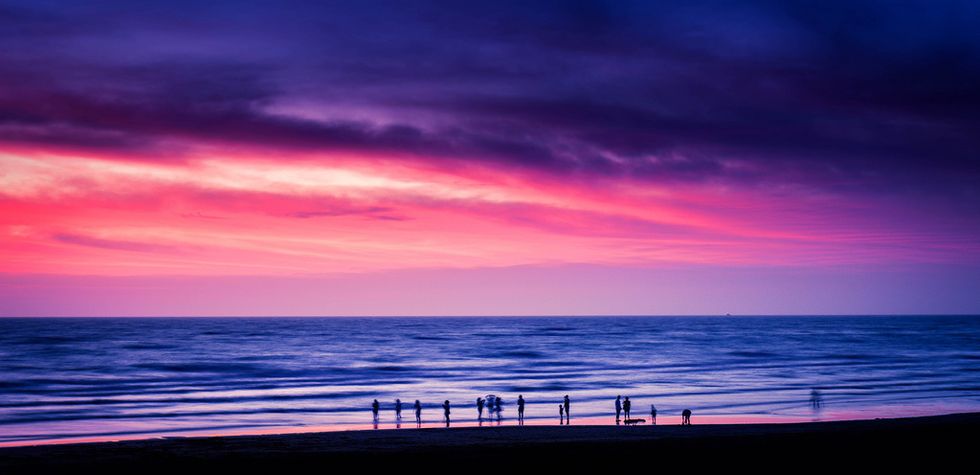 Summer is a time for fun in the sun, hanging out with friends, and living it up, but for some people, that's not the case. Summer is a nightmare for idle minds. Let me explain what I mean by that. For people with mental illness having the extra time to think and relax can be devastating for their mental health. Now, this isn't a problem for everyone but for some people who suffer from mental illness, this is a reality.
Unfortunately, I am one of those people who keeps my schedule busy enough that I don't have time to think, let alone deal with my mental illnesses. I know this is unhealthy and I am working on it, but this summer especially has been an extremely tough situation for me and I know that I'm not the only one going through this. When this summer started I decided that I would allow myself a "dead" week. Basically, I was giving myself a week to relax, indulge in self-love and take care of myself and not doing anything outwardly productive. 3 weeks later I find myself still stuck in that cycle. I keep telling myself tomorrow will be the day where I'll jumpstart all my summer plans. Meanwhile, tomorrow comes, passes, and the list of things I have to do this summer never shrinks and the days I have to do them dwindle.
An important thought to remember is that just because you aren't doing the best mentally doesn't mean that you can't change that at any given time. Changing your mental habits are the hardest task I have ever set out to do. Every day is a constant struggle to remind myself that I am worth it, that I do belong here on earth, that I'm not a freak, that I am allowed to be who I am without being "perfect". The process of recovery isn't an overnight accomplishment, it takes months, years, sometimes even decades, to get to a point where a thing that was bothering you doesn't bother you anymore. You shouldn't let that discourage you though. With each day that you were towards your mental health goals, you are making yourself a better person and you should be incredibly proud of yourself.
With the summer months in front of us, I want to take this time to remind everyone that's struggling that not every day is going to go as you hope, you're going to have good and bad mental health days. There may be days when you feel nothing, there may be days you don't feel you have a purpose, but you do. Give yourself small tasks if you're having a bad day, they can be as simple as getting out of bed and open a curtain, or drinking a glass of water. The best advice I have ever gotten is to just be kind to yourself. You're not a bad person for needing extra time to heal and process things. You are worth it and you will get through the summer. You are never alone.
Featured
"The Rise of Skywalker" really got me thinking...
2430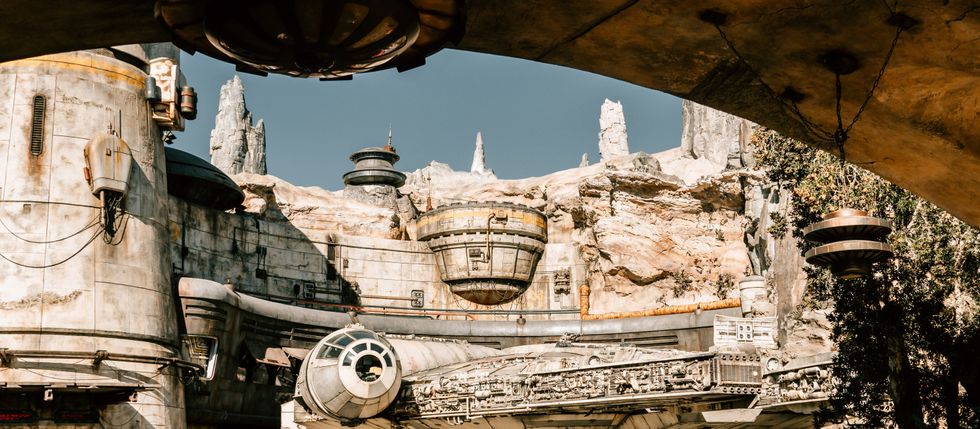 Aries: Leia Organa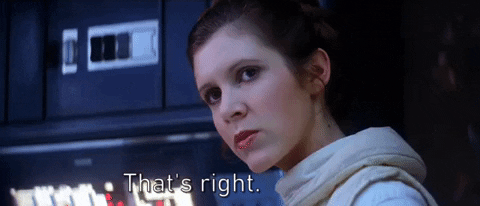 Giphy
Aries is headstrong, confrontational, and sharp witted. Being guided by Mars, the planet of war, they crave to light a fire and get things going. When Finn knew he had to leave the First Order, he immediately confronted Poe and they were off Starkiller Base the same day. They are the warriors of the zodiac, as Finn becomes a warrior for the Resistance. But a weakness of Aries is that they can often find themselves caught in situations without seeing it coming. Countless times throughout the trilogy, Finn (and the rest of the gang for that matter) find themselves in situations they didn't quite see coming. A great example of this is Finn fighting Kylo Ren with the lightsaber. Very unexpected, but it happened.
Taurus: Rey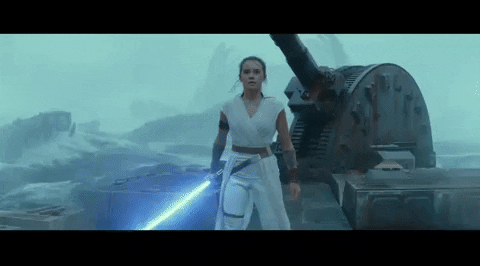 Giphy
Taurus is more traditional and emits an approachable, yet honorable, vibe - which is very characteristic of Rey. Earth signs, like Taurus, care deeply about family and keeping things intact. We all witness Rey's family leaving her, and how deeply bothered and scarred she was from it. We see her reach out to Han Solo to be the father figure she never had. Also, by being an earth sign, Taurus is grounded and level-headed. They always have a plan or a sense of a goal they are trying to reach. Rey, being somewhat the leader of the gang, has to have this "plan" in order to defeat the First Order.
Gemini: Kylo Ren/Ben Solo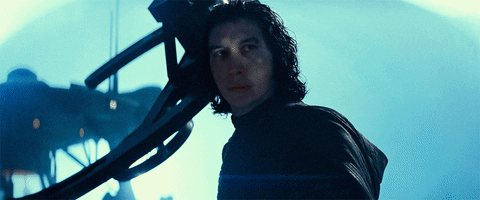 Giphy
Geminis often get caught in their own duality, like Kylo does with his old life, and old self for that matter. On the outside, you will see a Gemini as a well-defined person, but once you dig deeper in their character, you realize they are putting up an entire façade to hide who they really are, and you can see how much they fight to reject their true nature. This couldn't be more Ben Solo. He is, as they all say, a kid in a mask. He doesn't know who he is, and he let the Sith infiltrate his mind, turning him to the dark side. Thankfully, we see him redeemed at the end of the trilogy, but that does negate all the suffering he went through along the way. Geminis are known to mimic what they see (Kylo with Darth Vader, just saying). Geminis are known to be so complicated they tend to isolate and be too hard on themselves , which can cause stress and panic attacks. Do I even have to verbally make the comparison?
Cancer: 
TBD. Any suggestions?
Leo: Poe Dameron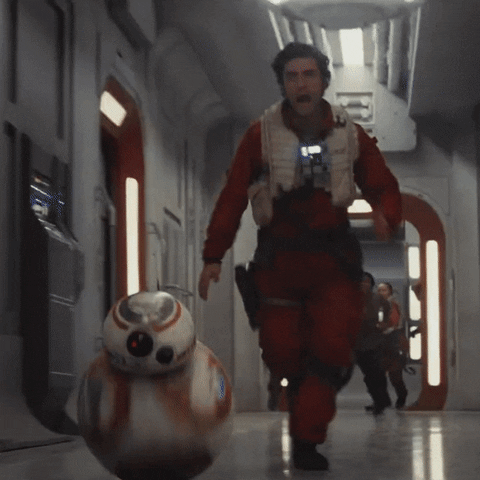 Giphy
Leo is basically a charisma overload, they have a strong sense of who they are, and a strong calling to be a leader. They are loyal and protective of what they have. They are known to be feisty and brimming with energy. Poe is one of the best Resistance pilots there is. He is charismatic and headstrong, and he is extremely loyal to the Resistance and to his friends. At the end of TROS, when all hope seemed to be lost, Poe still ordered for them to keep fighting, they were gonna make it, and they did, they won. Leos are also known to have a great sense of humor and to be extremely flirtatious, which is undeniably traits we see in Poe in all three movies.
Virgo: Obi Wan Kenobi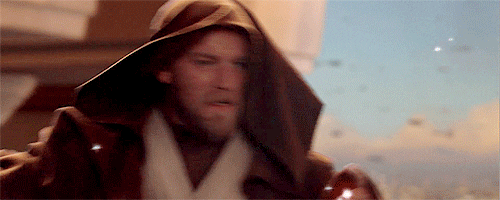 Giphy
Obi Wan, like Virgo, is exacting, a manager of tasks. He is grounded, like the Earth sign, and focuses more on the traditional than anything. Obi Wan is the best example of a good, loyal Jedi. He is a good friend and teacher to Anakin and is mature and wise, like a Virgo is. Virgos are praised for their intelligence and cunning personality. Obi Wan is probably one of the smartest characters we see in the saga, especially in the prequels.
Libra: Padmé Amidala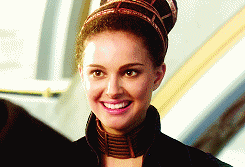 Giphy
Libra is the sign of romance, how could I put Padmé as anything else? But also Libra's are deeply rooted in balance, being represented by the scale, they crave justice. As a politician, Padmé strives to be the fairest she can be, and believes in doing the right thing. But she is also flirtatious and charming, enjoys complex things (cough, cough, Anakin). They are romantic and fall in love very quickly, as does Padmé with Anakin. Libras enjoy the aesthetics of things, hence Padmé's elaborate outfits.
Scorpio: Anakin Skywalker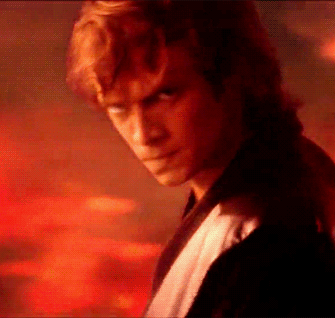 Giphy
Not to be cliché, but Anakin is totally a Scorpio. Intense and passionate, Scorpio is driven by success, which can be a good and bad trait. Anakin is driven by the success of his Jedi training. I mean, he basically has people constantly telling him he's the Chosen One. But when he realizes he doesn't have the power to successfully save the love of his life, he goes rouge, trying to find a solution with the Sith. Scorpios' weaknesses include self destruction, being haunted by their past, and being drawn to their vices. I mean, "Revenge of the Sith" anyone?
Sagittarius: Han Solo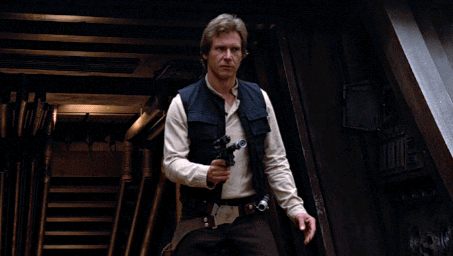 Giphy
Sagittarius beats to their own drum. Rules don't apply to them, and they don't apply to Han Solo either. They are laid back in their nature, extremely witty and sarcastic, and have a flare for the unordinary; all traits we see in Han Solo. But Sagittarius usually aren't able to recognize their feelings until the worst times, but luckily, things worked out with the Princess. Sagittarius balances both a youthful demeanor and a more mature, headstrong one, just as Han Solo does. Most Sagittarius think they're the best, as does Han (difference is he actually is the best), and Sagittarius needs constant change, they can't stay in one place for too long. Thank god we have a whole universe full of planets for him to explore.
Capricorn: 
The GOAT? Who's the goat
Aquarius: Luke Skywalker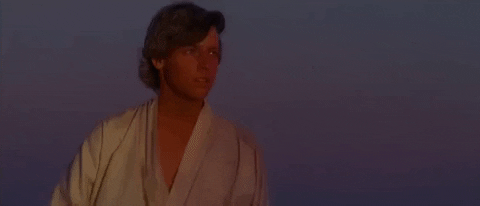 Giphy
Pisces: Yoda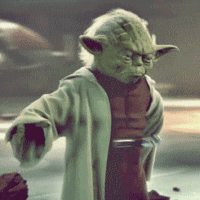 Giphy
Subscribe to Our Newsletter