There are very few games out there that I could spend a ton of time playing. And the one that currently takes the top spot of wasting all of my energy is Fantasy Life. This game is available only on the Nintendo 3DS and let me tell you, it will not disappoint! I mean, come on! There are daring fights and laid back fishing, friends and foes, butterflies and dragons! How could you not be intrigued?
First off, let's acknowledge the gorgeous artwork that goes along with this game. It's absolutely amazing. Like, I can't believe that a game that is this cartoon-y and cute could ever be this wonderfully drawn. It's quite impressive.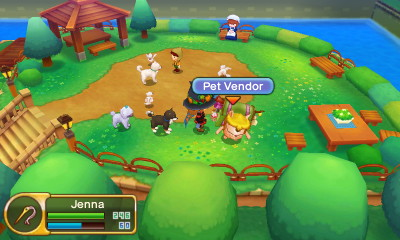 I don't know why, but the colors and the ways that everything looks is so pretty, and if you asked me, this is one good looking game. Also, another great feature is that you can have pets in the game, which is just the cutest thing ever.
The second thing that I absolutely love about this game is that it caters to people who get easily bored when they're doing one thing for too long. Because in this game, there are 12 different lives that you can choose from. These different lives have very different goals and it's easy to switch between the various lives. So if you get bored doing one thing, then you can easily switch over to another life!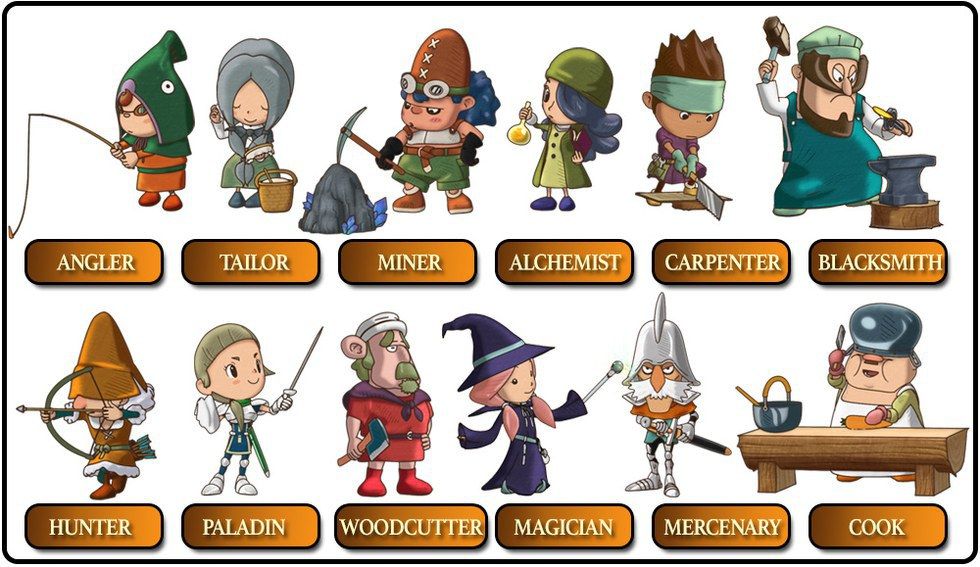 These are the different lives that you can choose from and their Masters. You learn from them and then eventually, you can become a higher level than them! It's a great way to do different things in town and make new friends.
The last thing that I really love about this game is how captivating it is! There are so many things about it that make it fun and interesting for so many hours of game play. Because if you're anything like me, spending $40 on a game is ridiculous unless you can have a ton of hours of gameplay on it. And there is the main story line that you would follow, but once that is done, you can still become the highest level in each life. And there are a ton of levels that you can be, leading up to a Creator/God status. Which is definitely room for some bragging rights.
This game is one of those games that you can play without really paying attention, but it's really fun if you do pay attention as well. There are a lot of things that you would think are kinda corny about it, but it is really a ton of fun. You do have to get through quite a bit of lengthy dialogue which gets annoying at times, but hey, every game has an annoying quirk.
So you should definitely give it a try and see how great it is because I can guarantee you'll love it.