A little while ago, I had my first interview for an entry-level job, and I failed. I'd had interviews before for part-time jobs and other non-paid positions or internships, and those had worked out. After leaving this interview that I thought went well, I was immediately contacted and rejected. So, what now?
A woman hired to fill positions in other companies contacted me through LinkedIn for a position as a technical editor at Company X, as I'll call it. I felt ecstatic and flattered that someone found my LinkedIn appealing enough to contact me instead of the other way around. Maybe my job hunt wouldn't be as grueling as I'd expected.
She told me that Company X would love me, despite my lack of technological background, because my extensive editorial experience is just what they find successful in their new hires. The position would start out hourly wage and move up to salaried with benefits from there. Given that I love working my way up a ladder, I was psyched. She sent them my resume, a cover letter and then, later, contacted me with good news: they wanted an interview.
I did everything that, as a high school and then college student, I was taught was correct to prepare. I looked into the company in depth, saw what their current projects were, formulated questions asking what a typical day was like for someone in the role and what the workplace culture was. I bought a padfolio, wore professional clothing, practiced my handshake. I printed extra copies of my resume and reference sheet, brushed up on interview tips. Did some breathing exercises.
I greeted my interviewer with a polite warmth, took it in stride that there were three interviewers instead of the expected one since I'd happened to look at an article about handling a panel of interviewers. I made small talk and displayed my cheerful self prior to the interview. Everything felt natural. And after the interview, the woman who proposed me as a candidate would tell me that they liked me, so it was really such a "bummer" that I failed the editing test.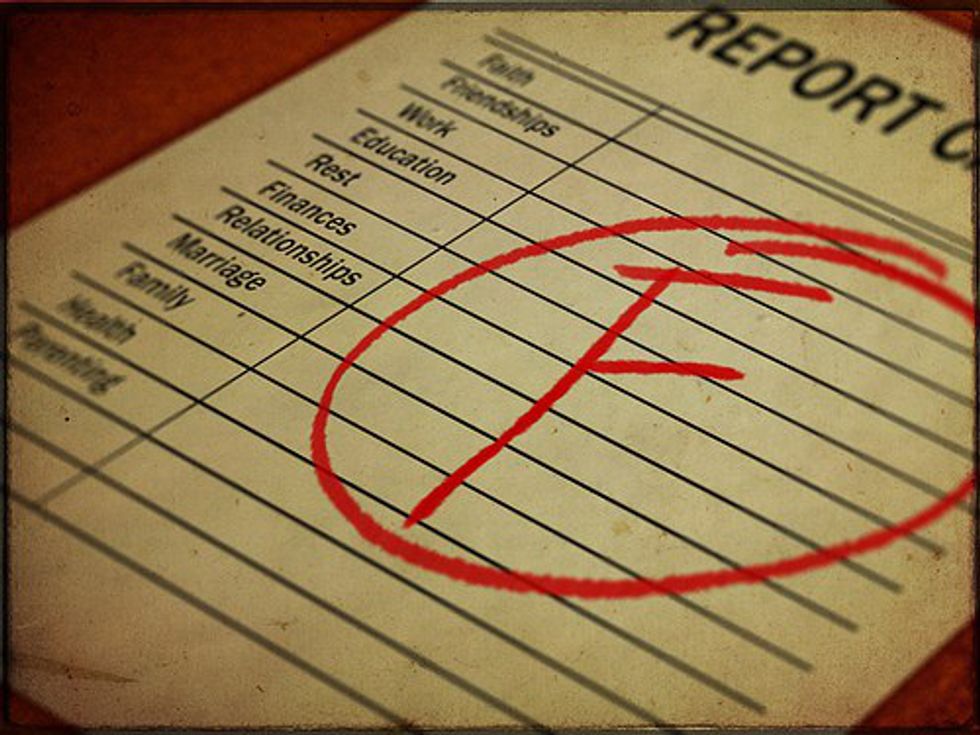 I've spent approximately a decade editing. It started with my friends' creative musings and short stories, moved onto clubs, magazines, manuscripts and, this site, The Odyssey. Editing was one skill to which I held fast when it seemed like so many people in my life were directly or indirectly telling me I wasn't capable. Editing is one skill I am absolutely confident I can perform. But, on the test, I edited all the right aspects save for one: spelling errors.
In elementary school, I was the kid who got a 100, even 101 and 102 with bonus points, on every spelling test. In high school, I eagerly learned vocabulary and teased my best friend who still couldn't spell "tomorrow" for the life of her. So, I missed spelling mistakes? How could I?
I spent a few days afterward recovering from such a cutting failure. I almost think it would have been better to have tripped up on a question in the interview portion; I might have felt less inadequate in that case. But here was the truth staring me in the face. I was a self-proclaimed passionate and dedicated editor who failed a simple editing test because of a basic misstep.
Once I accepted this was the case, I tried to figure out how to move forward. The shame and the repulsive thought that at least four people probably thought me a fraud, the editor who wasn't, kept me from trying to think more deeply about this for a while. But, as with many obstacles, my mom pulled me back to my center. "It was just your first interview," she told me over the phone as I buried myself under the covers, unmotivated, "and it won't be the only one."
After considering this, and the fact that I really couldn't have accepted the job due to the distance from my apartment and my lack of a car, I realized it's hard to see beyond an initial rejection. Seeing the bigger picture when you've just been told "well, you failed" by a woman over the phone regarding a test of your strongest skill seems impossible. But instead of dwelling on the embarrassment, I decided to leave the mistake behind. Carrying it with me to apply to other jobs would get terribly troublesome, as rejection and insecurity are pretty heavy.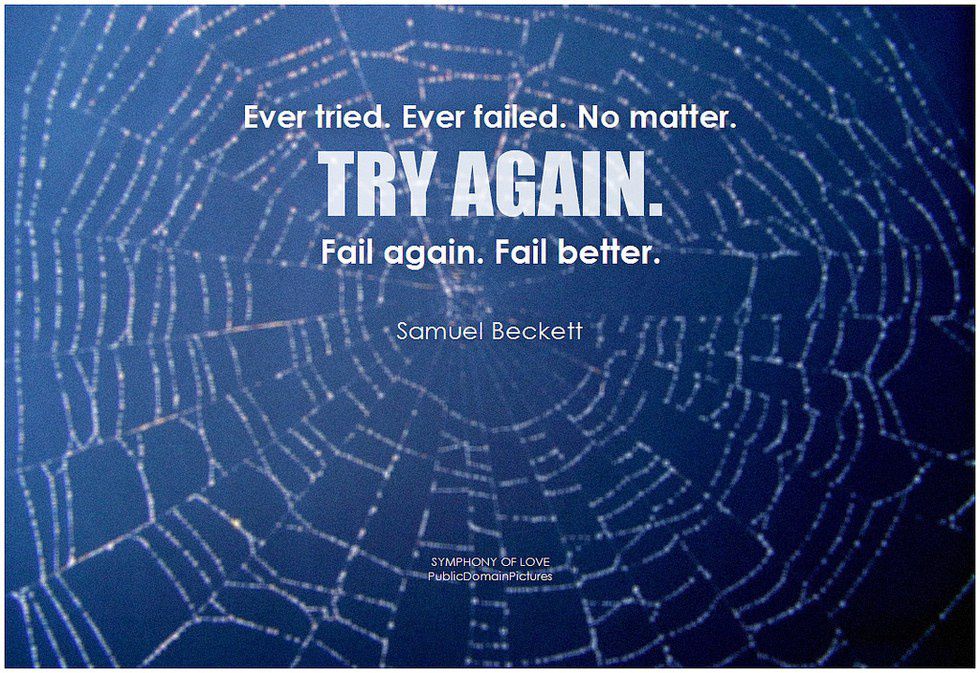 I know I'm skilled at editing. Four people have told me I'm not versus hundreds who have told me I am. Whatever contributed to my fundamental error, be it stress or lack of coffee or fate, I now see it doesn't define or nullify my editing career. Moving forward, I'll pay more attention to the basics. Before the interview, I was so confident in my editing skills that I didn't review any standards, grammar rules or editorial markings. I won't make that mistake of arrogance again.
I'll also remember that this is only the first try. Each interview comes with a lesson and, whether it be for a part-time job or an entry-level job, it's one interview with one company. If it doesn't go as planned, it doesn't mean no one else will hire me, that I'm not good enough or that other companies will somehow know about my failure. It's when I bring that failure with me to other interviews, let it control me or speak for me, that I truly lose.
If it had been a company for which I really wanted to work, more than anything, I know moving on would be much harder. However, something else I've gathered from the various mentors in my life, my mom definitely among them, is that there are many ways to get to the same place. Even if it isn't the imagined path, life has a funny way of eventually guiding you toward where you want to be. It's just a matter of keeping alert, ready to seize opportunity and willing to try new things to grow and progress.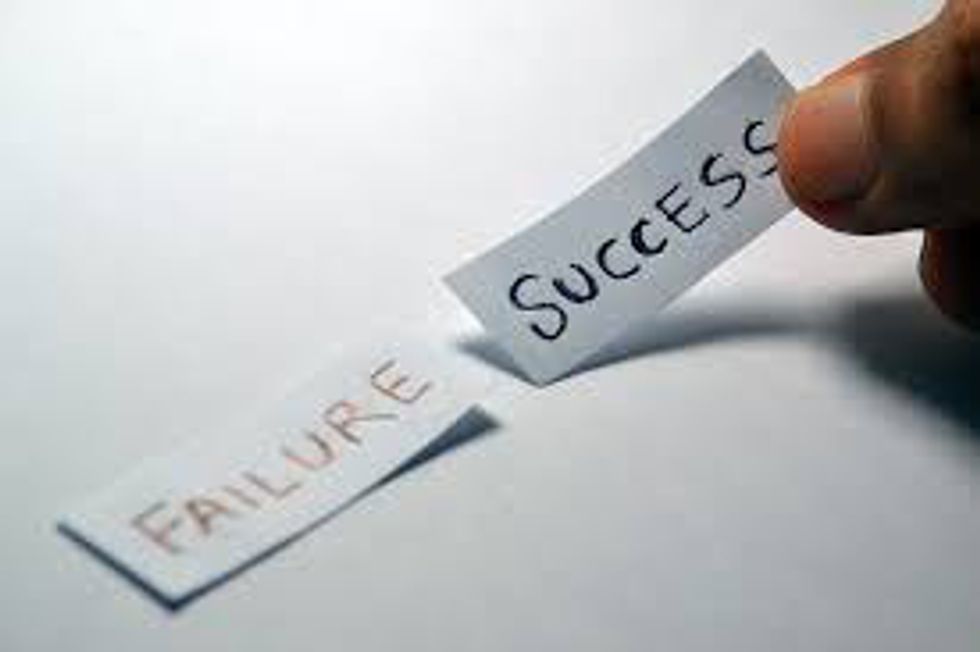 I may have failed this interview, but really, it was quite the success.