After spending basically my whole life in Iowa, by the time college came around, I was ready to leave the state and go to what I thought would be bigger and better places.
However, after leaving, I have realized that Iowa actually isn't that bad. There's actually a lot of things I like about it.
And I'm not the only one that thinks this! U.S. News and World Report ranked Iowa as the #1 state in the country for 2018.
So here's to you, Iowa!
1. People are ACTUALLY nice

Currently, I go to college in Texas where everyone is supposed to be so nice that you can feel the Southern hospitality everywhere you go. But honestly, these people don't even know what 'nice' means. Y'all need to go visit Iowa!
2. But... you can also get away from people
Even though the people are crazy nice in Iowa, sometimes you just need to get away. Luckily, it's super easy to do this in Iowa because of all the rural areas. And maybe, if you really need to get away, you'll go hide in a cornfield (because we have lots of those).
3. Iowa Caucuses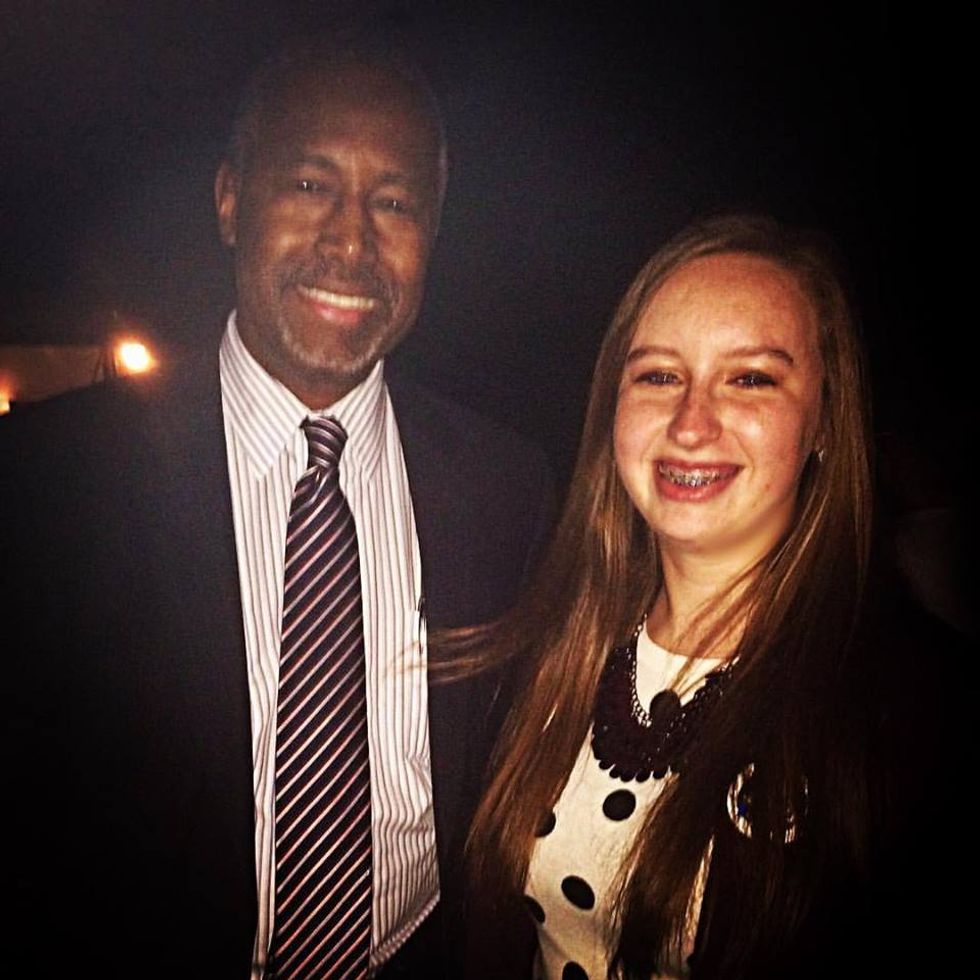 Maybe it's just my political science-minded self, but the Iowa caucuses are pretty cool. All the presidential candidates spend a lot of time in Iowa, so if you want, you can meet and discuss important issues with just about any one of them.
4. Ice Cream Capital of the World

You may not realize this, but Iowa is home to the Ice Cream Capital of the World. Blue Bunny in Le Mars, Iowa, has ice cream galore for when you need to just eat away your sadness. Or, you can go take the Goliath challenge with your friends, and try to finish off a HUGE bowl of ice cream! Also, while you're in Le Mars, you NEED to go to Archie's Waeside. They have the best steak in the world (literally they were ranked in the top ten steakhouses in the nation last week, and they've received recognition from Rachael Ray), and that's saying something coming from an Iowan!
5. There are cities, but not really...and that's kinda nice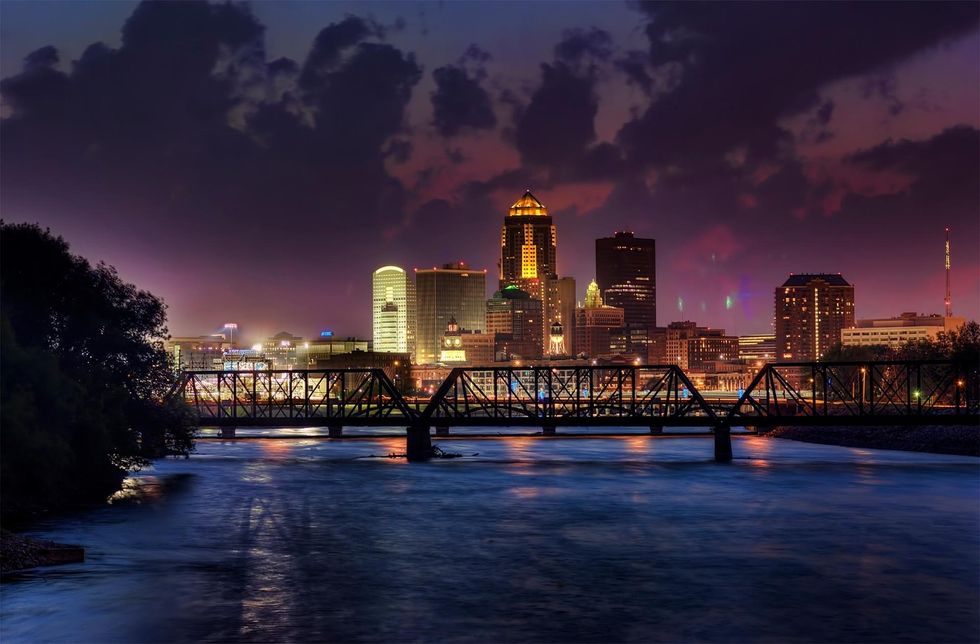 Sure, Iowa has some cities, such as Des Moines (and look at it, it's beautiful!), Iowa City, Sioux City, or Cedar Falls, but these are smaller and safer places than other cities across the U.S. You get the city feel, but the Iowa perks of comfort, safety, and nice people! Plus, it just takes a few hours in a car to get to great cities such as Chicago, Omaha, Minneapolis, or Kansas City!
6. Des Moines is an amazing place for foodies (like me)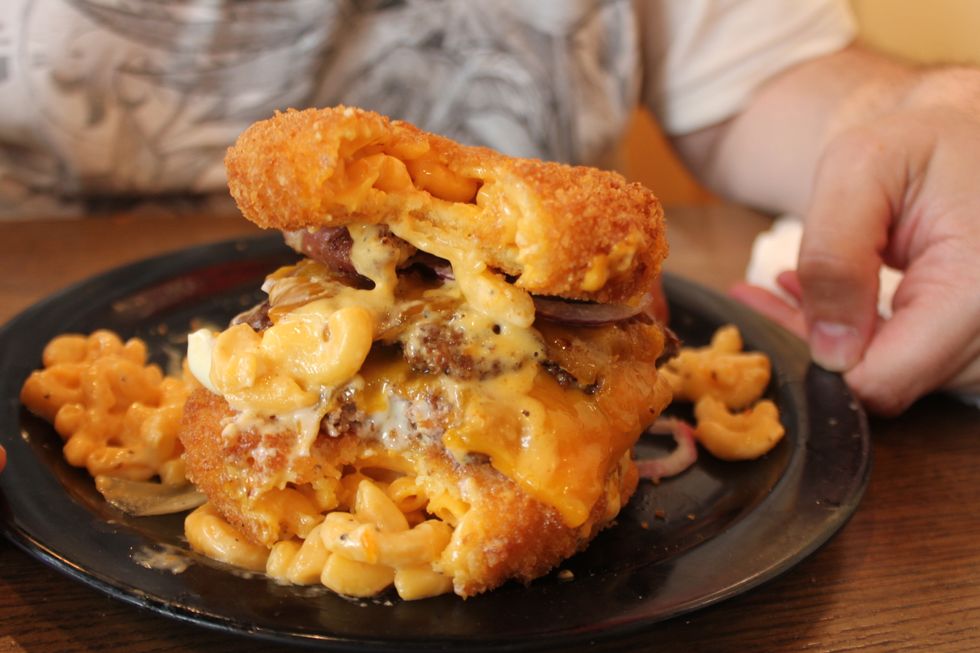 Speaking of cities, Des Moines is a great place to eat! Whether you choose to eat the Walking Ched burger (or my personal fav, the Trailer Trash burger) at Zombie Burger, the Crab Rangoon pizza at Fong's Pizza, or a fancy Italian meal at Centro, there is TONS of great food to choose from!
7. It's sooo safe
Although the cities are smaller in Iowa and some people may consider that bad, the lack of crime makes up for it. I don't think I've ever been seriously concerned for my safety in Iowa.
8. You actually see and know where your food comes from
The cows may not be this majestic, but there are plenty of cows and other animals in Iowa, so you can see where your food actually comes from. Because my family raises beef cattle, I grew up not even realizing that I could buy meat from the store, and I'm so glad (because our meat is SO much better).
9. Most people have a great work ethic
Whoever these people are talking about, he's probably an Iowan. The Midwest work ethic shines through in Iowa, as people are always willing to get their job done, no matter how much sleep they will lose (@ my dad), or how much time it takes.
10. We have strong family values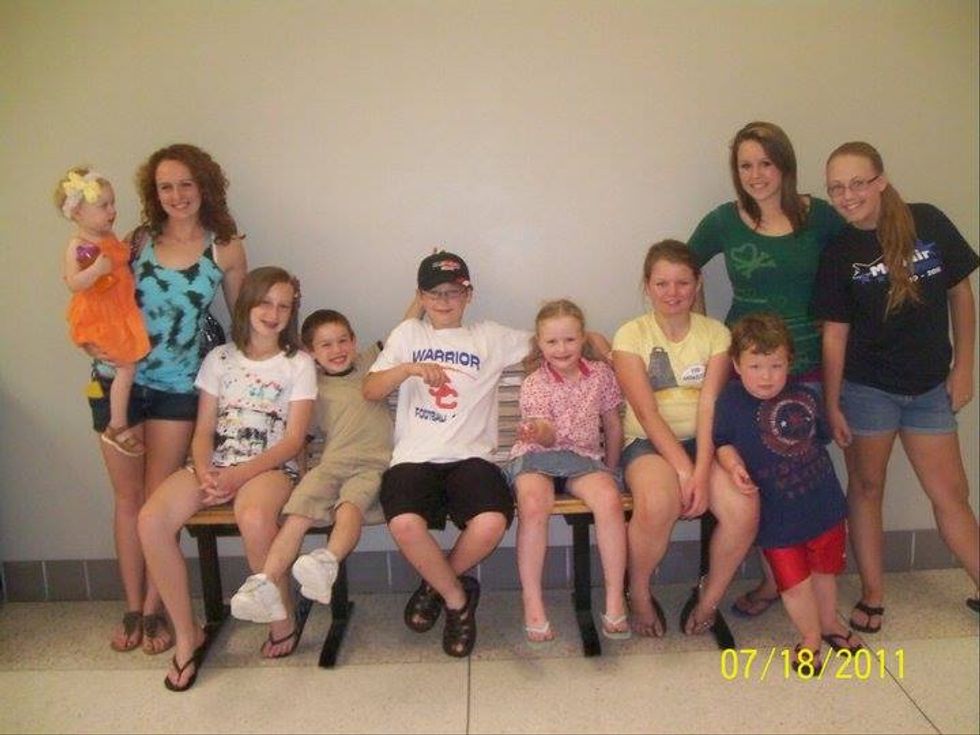 Iowa families are large and tight-knit. We still care about family dinners, seeing extended family regularly, and going to church together. My four siblings are my best friends, and I wouldn't change that for the world.
11. We're sheltered from most of the world... in a good way
Rather than city- or coast-living where kids are forced to grow up and deal with serious issues like sex, alcohol, and drugs at a young age, Iowa gives kids some time to grow up. Trends take longer to get to Iowa from the big cities, and by the time they get there, the more immodest trends have started to subdue. And yes, we always think the best of everyone else (people definitely don't go on the internet and tell lies!).
12. Literally the most beautiful Capitol building ever!!!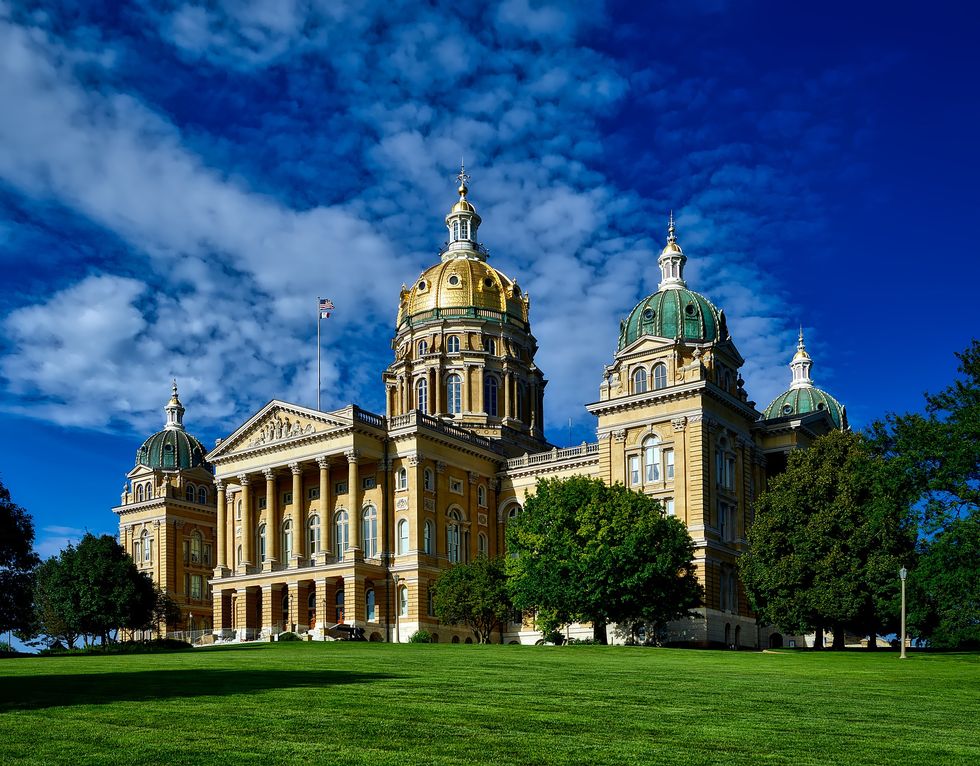 And this is just a picture of the outside! Seriously, the Iowa State Capitol is absolutely gorgeous, inside and out. I worked there for two legislative sessions, and never once did I get sick of this beautiful building.
13. Iowa is home <3
As much as I joke and complain about Iowa, it's home to me. Even if I don't end up in Iowa one day, it will still always hold a special place in my heart.
P.S. Iowa, if you want me to call your place home in the future, you're going to have to clean up this weather act and stop having snow days in mid-April. K thnx bye.