"Spectre," the new 007 movie, made its debut in theaters on Nov. 6, 2015, in the United States. This year also marks the 53rd anniversary of when the James Bond series made its debut to film. To celebrate, I am going to discuss the evolution of the suave, quixotic agent whom we all know and love.
Check out the final trailer of the movie "Spectre." <span id="selection-marker-1" class="redactor-selection-marker" data-verified="redactor"></span>
Sean Connery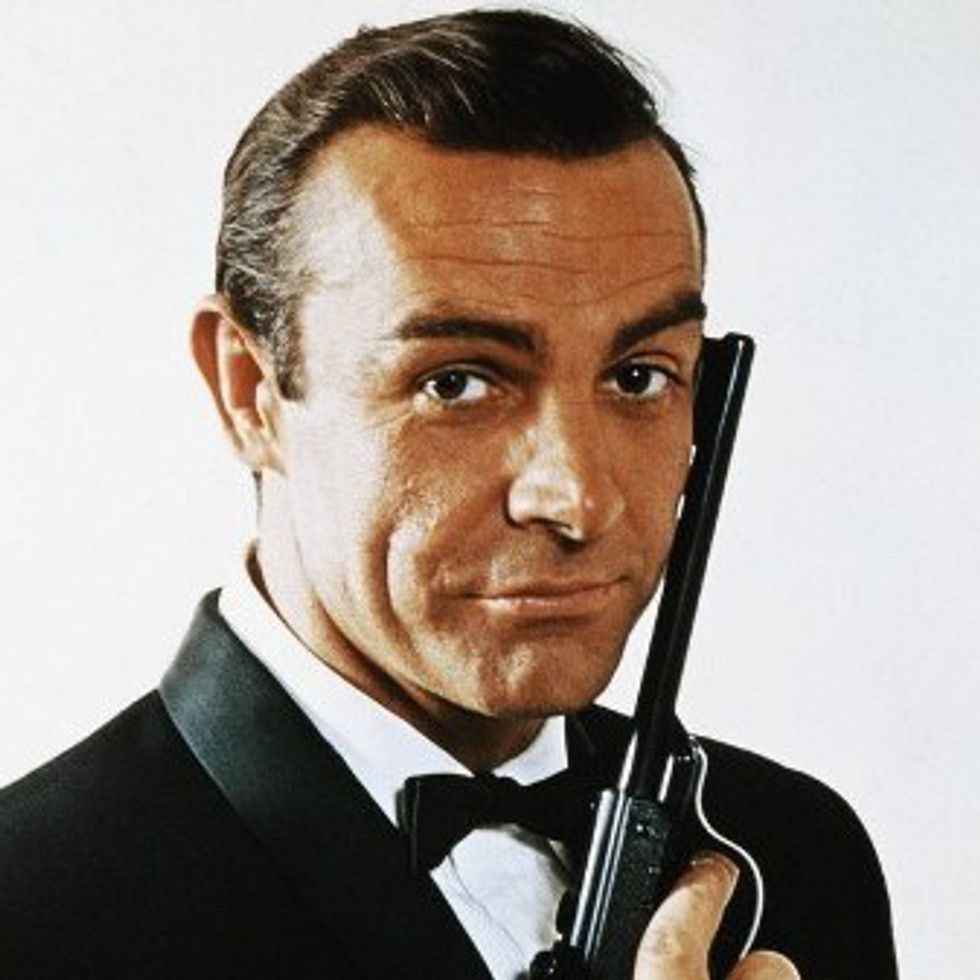 Sean Connery
played in the Bond movies "
Dr. No
" (1962), "
From Russia With Love
" (1963), "
Goldfinger
" (1964), "
Thunderball
" (1965), "
You Only Live Twice
" (1967) "
Diamonds Are Forever
" (1971) and the forgettable "
Never Say Never Again
" (1983).

Connery set the stage for Bonds to follow, as he was the first Bond character portrayed in film, excluding the spoof "Casino Royale," a film most viewers consider not a part of the Bond franchise. He labeled Bond with the characteristics that we all think of when watching the 007 films: classy, ruthless, captivating, witty, sexy, rugged and up to the task.
Honor Blackman, the Bond girl Pussy Galore who starred in "Goldfinger" with Connery, said, "[Connery] was exceedingly handsome, virile and sexy and that really was the tenor of what the script was always trying to display."
Connery's character launched the 007 franchise, and most fans consider him the quintessential Bond. Being a bodybuilder, he brought a frame that blended believability to his 007 status. However, without the looks and charm, the character would have fallen flat.
George Lazenby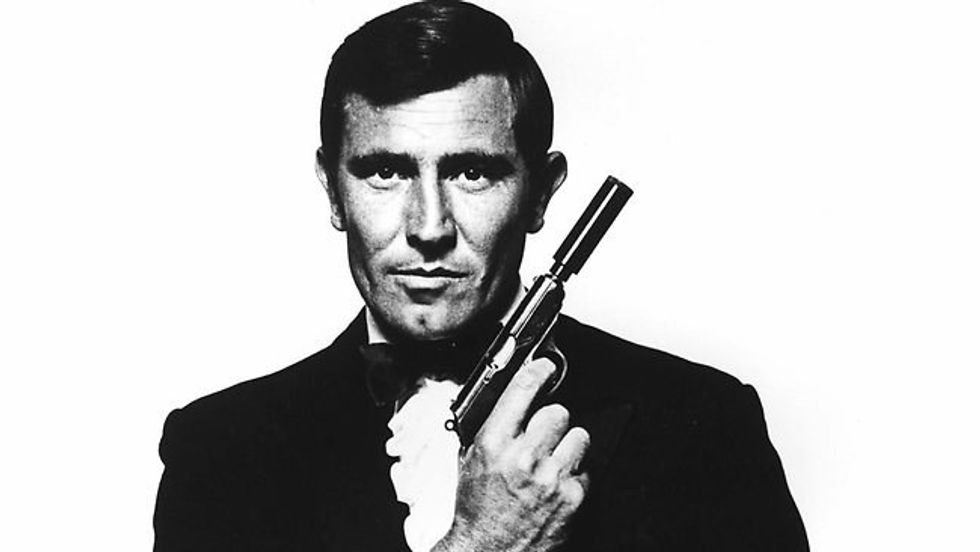 George Lazenby
played in the Bond movie "
On Her Majesty's Secret Service
" (1969). This was Lazenby's only Bond film.

Lazenby had the un-admirable task, yet highly sought-after opportunity, of playing the next Bond following Connery's departure from the role. At the tender age of 29, many Bond fans considered him too young to play the role of a traveled, highly sophisticated secret agent.
Being an Australian model did not help his case, so the deck was definitely stacked against Lazenby. "On Her Majesty's Secret Service" was an excellent Bond movie portrayed by an unbelievable Aussie who was not quite up to the task. He could have had a longer run with the character, but bad advice from his manager and a somewhat arrogant attitude led to Lazenby's premature departure from the role.

Roger Moore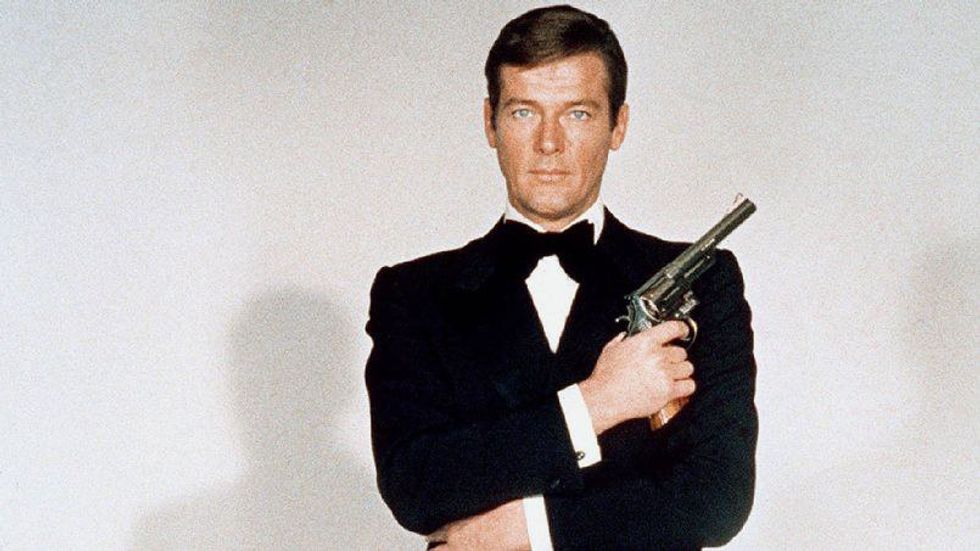 Roger Moore
played in the Bond movies "
Live and Let Die
" (1973), "
The Man With The Golden Gun
" (1974), "
The Spy Who Loved Me
" (1977), "
Moonraker
" (1979), "
For Your Eyes Only
" (1981), "
Octopussy
" (1983) and "
A View To A Kill
" (1985).
Moore's interpretation of Bond brought a lighthearted, less lethal, cartoonish persona to the already well-established 007 franchise. He was known as a pacifist prior to his established role, and that came across during his tenure as Bond.
While Moore's films are considered less serious, his stylized approach paved the way for the next few Bonds to feel more comfortable with their own interpretation of the agent.
After the departure of Lazenby, Bond fans were treated to more than a decade of Moore's charisma, and he holds a dear place in many of their hearts.
Timothy Dalton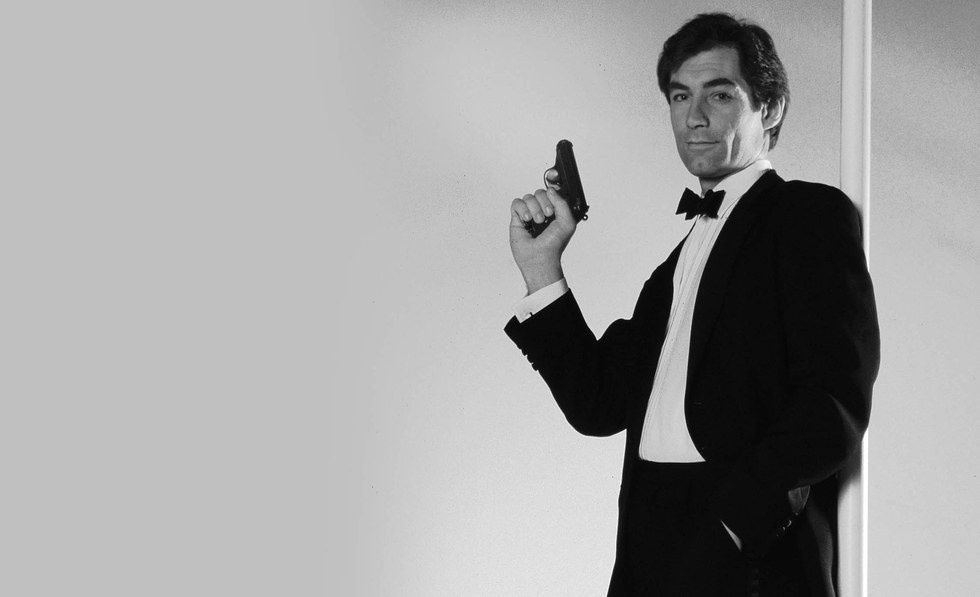 Timothy Dalton
played in the Bond movies "
The Living Daylights
" (1987) and "
License to Kill
" (1989).
Dalton was originally at the top of a very concise list to portray Bond many years earlier, but due to his young age, he felt he did not have the maturity yet for the role. He is a serious stage actor and took his craft with a sense of great pride.

After the cartoonish years of Moore, Dalton brought a seriousness back to the role. He most closely translated Ian Fleming's imagining of Bond from page to screen. However, there was backlash as people had grown accustomed to Moore and generally did not appreciate his immense skill in the role.
Though he only stared in two films, Dalton's recipe for Bond is evidently reflected in our current 007 secret agent, Daniel Craig.
Pierce Brosnan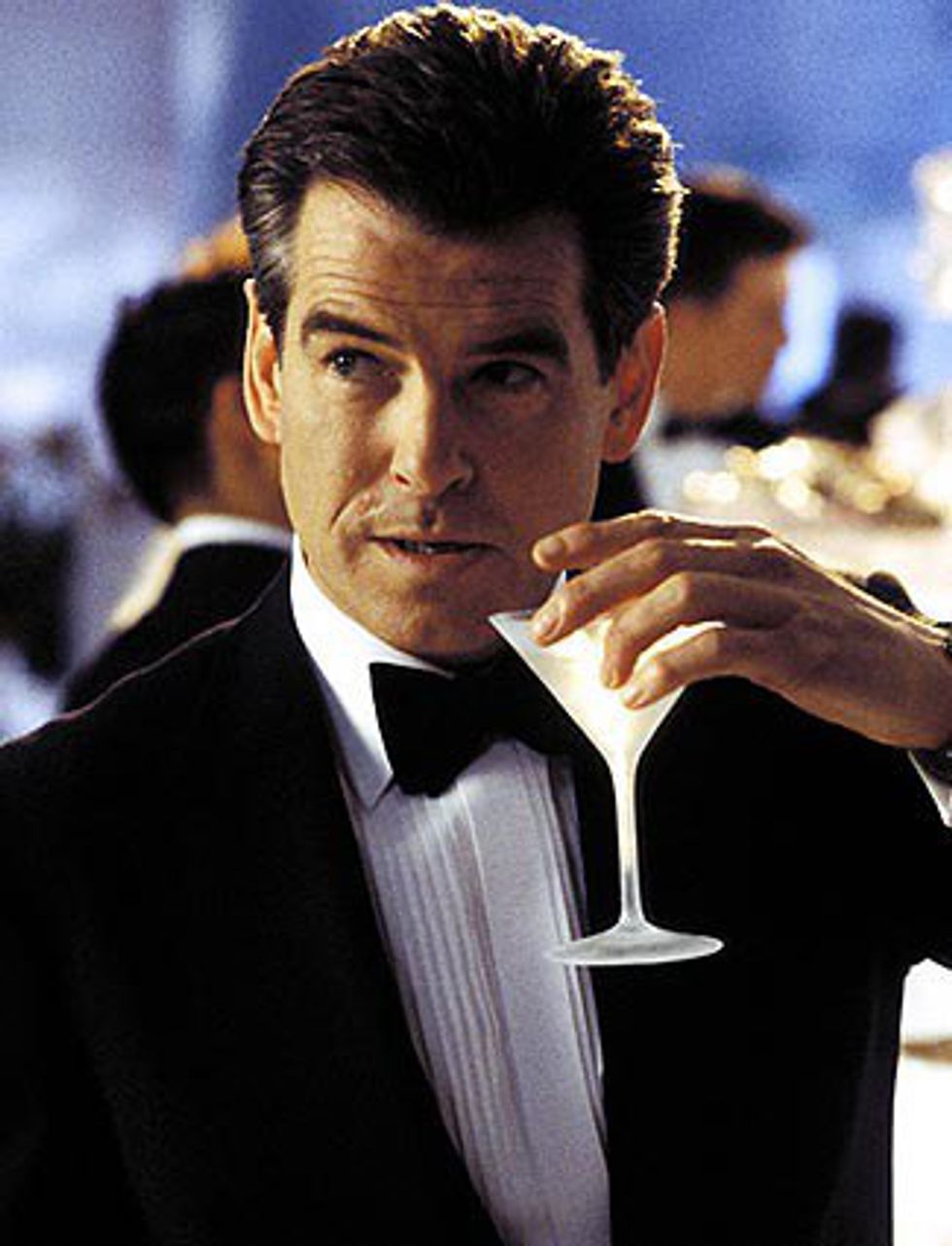 Pierce Brosnan
played in the Bond movies "
GoldenEye
" (1995), "
Tomorrow Never Dies
" (1997), "
The World Is Not Enough
" (1999) and "
Die Another Day
" (2002).
Brosnan, like Dalton, had been courted for the part years earlier, but due to his obligations to the television show "Remington Steel," he was unavailable until 1995.
Brosnan coveted the role of James Bond and was ecstatic upon being chosen. He has a natural charisma and charm which translates well to the big screen. But changing times and poor writing offset what could have been something truly great.
Brosnan's 007 films are forgettable, and it is a shame because given a greater opportunity, he could have had some of the finest.
Daniel Craig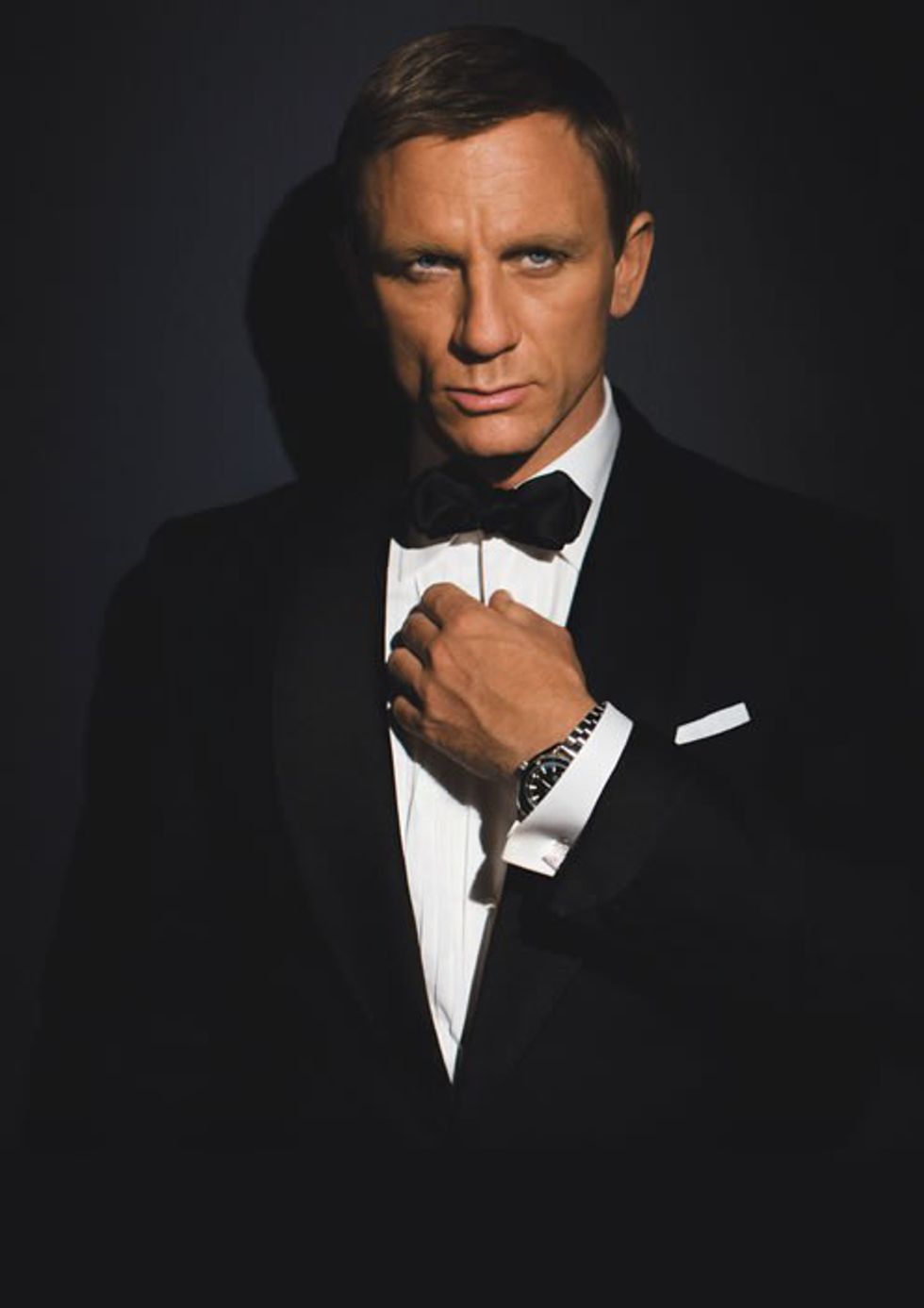 Daniel Craig
played in the Bond movies "
Casino Royale
" (2006), "
Quantum of Solace
" (2008), "
Skyfall
" (2012) and "
Spectre
" (2015).
Craig is the current MI6 agent, and he fits the part well. When he was originally picked to play the role, there was tremendous backlash due to his blonde hair and under six-foot frame.
However, Craig's imposing build and high level of skill as an actor brought, for the first time, a true believability to the character. He embodies a strength and vulnerability unlike anything we have seen to date with the 007 franchise.
"Casino Royale" is arguably the best film in the franchise for good reason. "Quantum of Solace," although well-acted, fell very short for the high bar that had been set.
Craig's new film "Spectre" is his second paring with director Sam Mendes, previous director of "Skyfall." "Skyfall" was generally well-received and is the highest grossing Bond film to date, but that is subject to change.
Craig is coming to the end of his service as 007, and the door will soon open for someone else to play the most revered character in film history.
Who is your favorite Bond character and what movie is your favorite? Comment below!