It's now officially August and students all around are either jumping with joy or groaning about the thought of having to go back to school. In my opinion, the only thing worse than going "back to school" shopping is going "back to college" shopping. In middle and high school students often get a nice list of "must haves" from their school that details exactly what he or she needs, however, they don't make that same detailed list for soon-to-be college students. These students usually rely on outside sources claiming they know what's best, but the list source is usually from a store's personal website that showcases only their brands and just wants you to spend more money on their specific products and other things you won't ever actually use. So, if you're going "back to college" shopping and need a place to start, I've compiled a "must haves" list of essential back to school items with additional items that you can and should leave back at home.
Bring a backpack.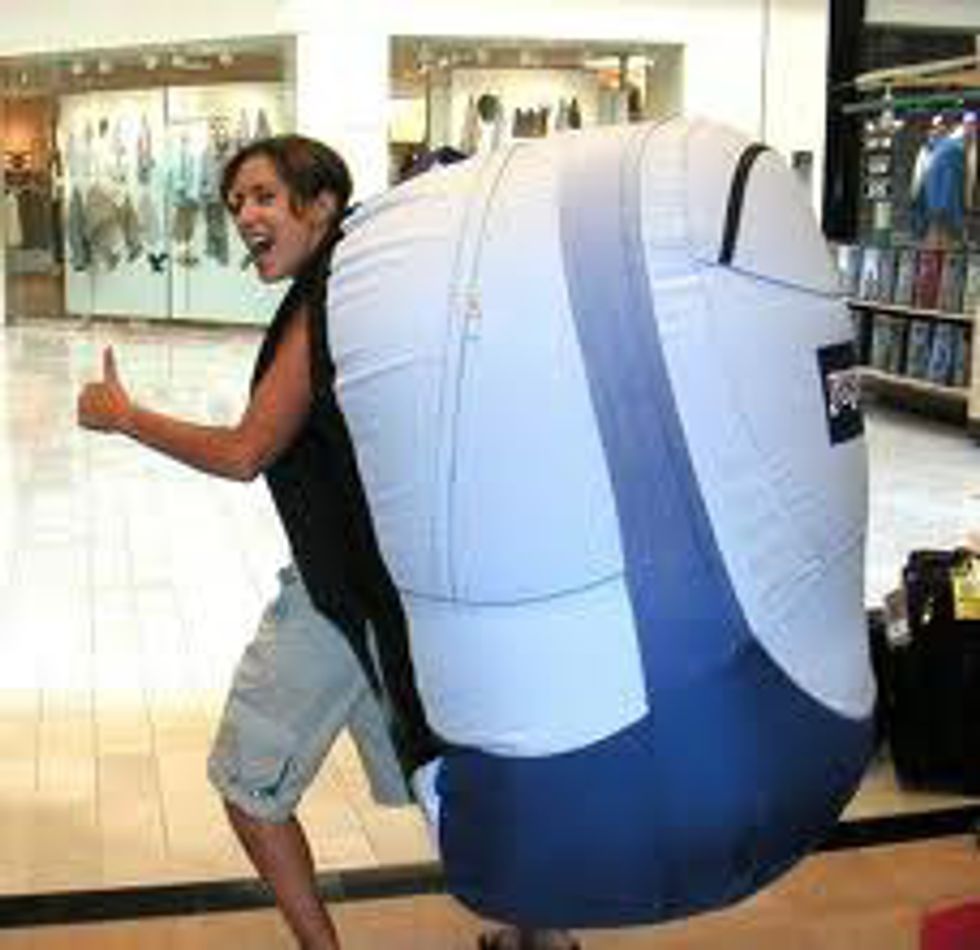 This item is essential because you need something to carry all of your books, laptop, pencils and other items with you as you go about your day. Some new students think they won't need a backpack in college because, unlike high school, you often have more time in between your classes so they think they can just go back to their dorm to get whatever they need. These students are wrong. Trust me, you are not going to want to have to travel back and forth in between classes to go back and get something. It might sound like a good idea at the time because you'll "get the exercise you really need" but it will get to the point where you'll ask yourself if it's really worth the walk and will end up just showing up to class without that textbook you needed. Invest in a backpack and you'll be prepared.
Leave your printer.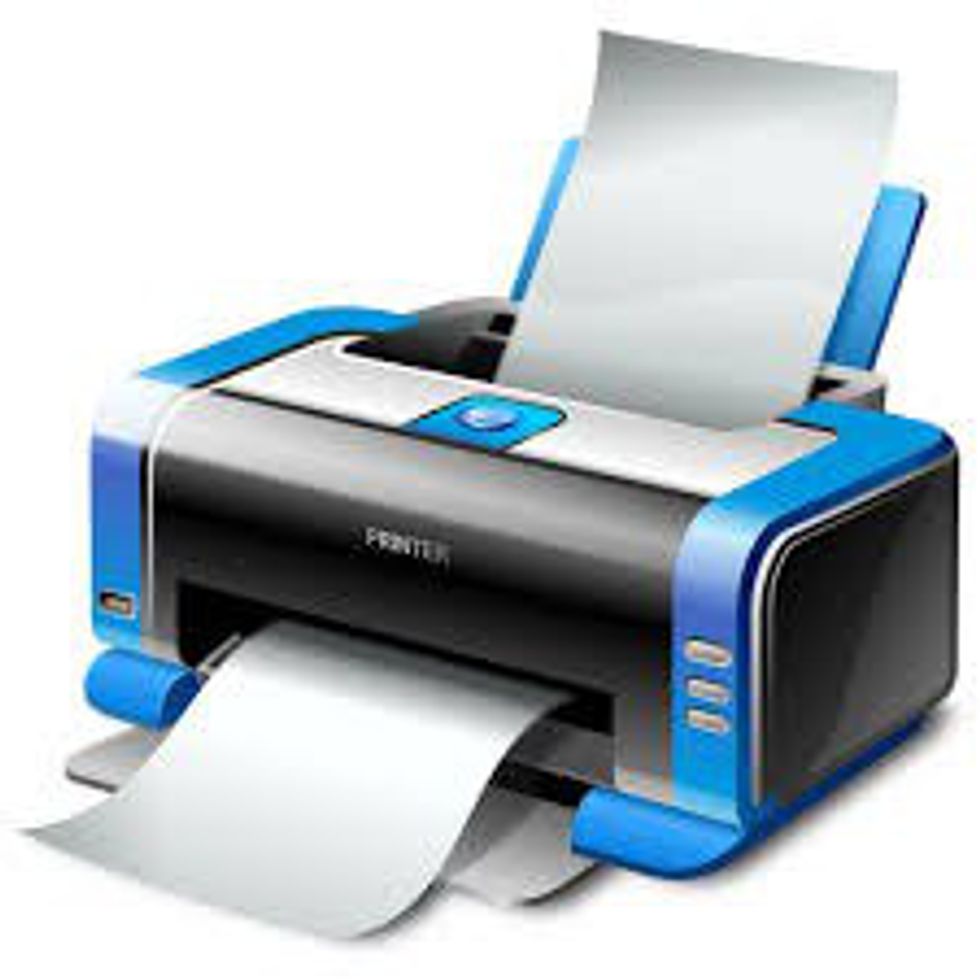 I cannot stress this fact enough. Most colleges have printers for students to use in the dorms and sometimes even offer free printing. Printers take up a lot of space and it's just another item for you to waste precious outlet and dorm space with. Ink cartridges are expensive so why not use your university's money to print with instead of your own? Save your time, money and energy and just leave it at home.
Bring a planner.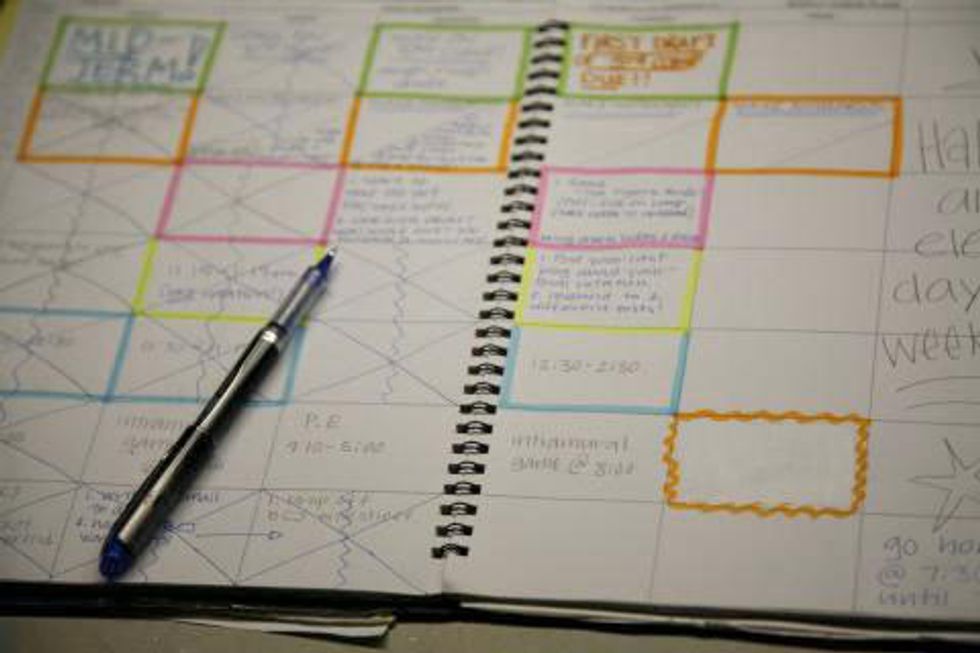 Organization is key in college and if you don't have a designated spot to write your plans down, you'll forget them. You don't want to be that student that is constantly asking others what the assignment is, so be sure to pick up a planner. If you do, you'll never have to stress about forgetting something and will probably sleep more soundly at night if you often have the "did I forget to do my homework?" panic dream.
Leave your over-the-door hanger and excessive closet storage items.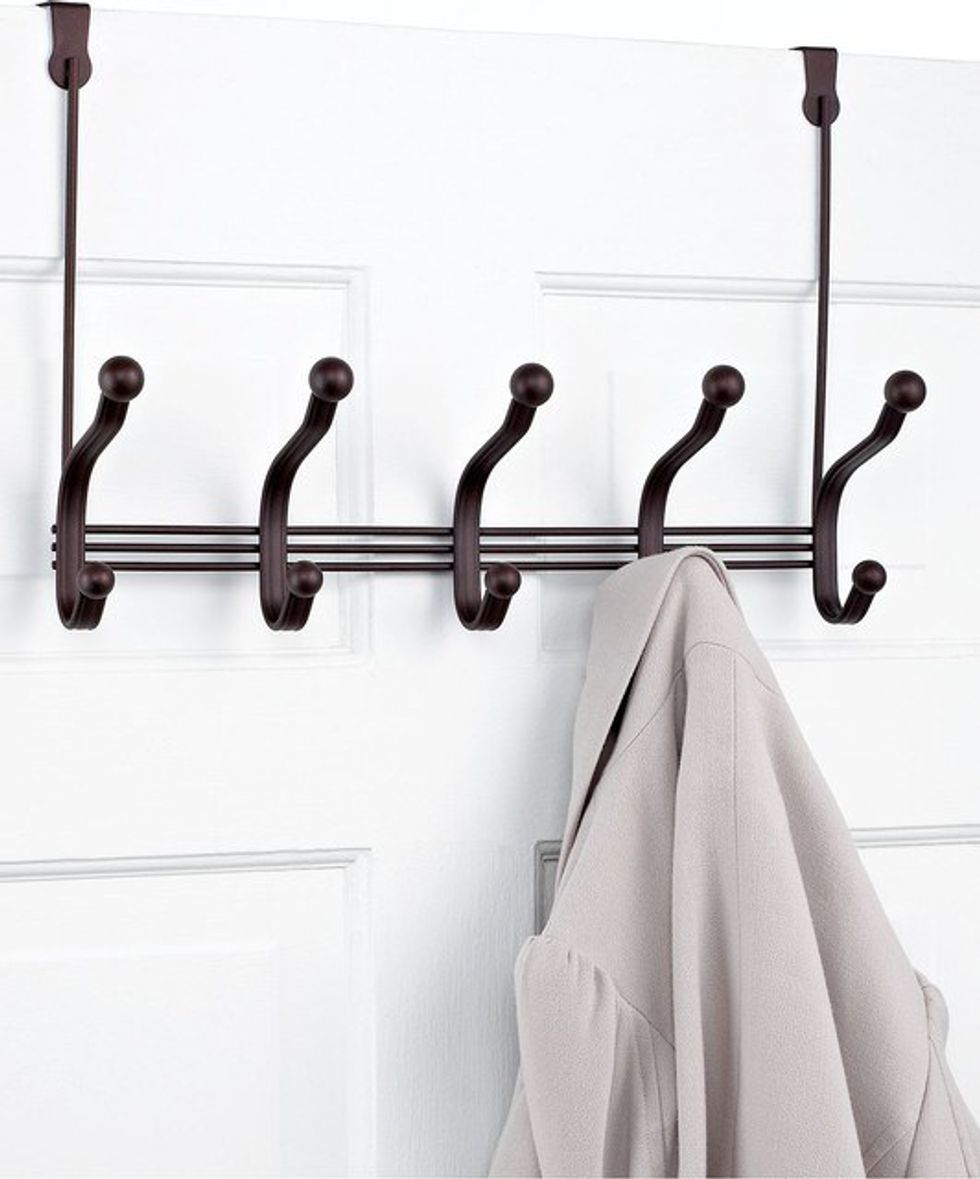 Doors are not universally sized, so odds are your over-the-door-hanger isn't going to fit over your door anyway. These types of hangers actually waste more space then they save, as you can only really hang accessories on them. Also, you don't need to invest too much time or money into selecting different closet storage items. No matter which college you go to, your dorm room closet will be tiny. That's a fact. Therefore, try not to buy too many different storage items because they are usually big and take up a lot of space. Remember to use your closet for clothes not storage bins.
Bring the most annoying alarm clock ever.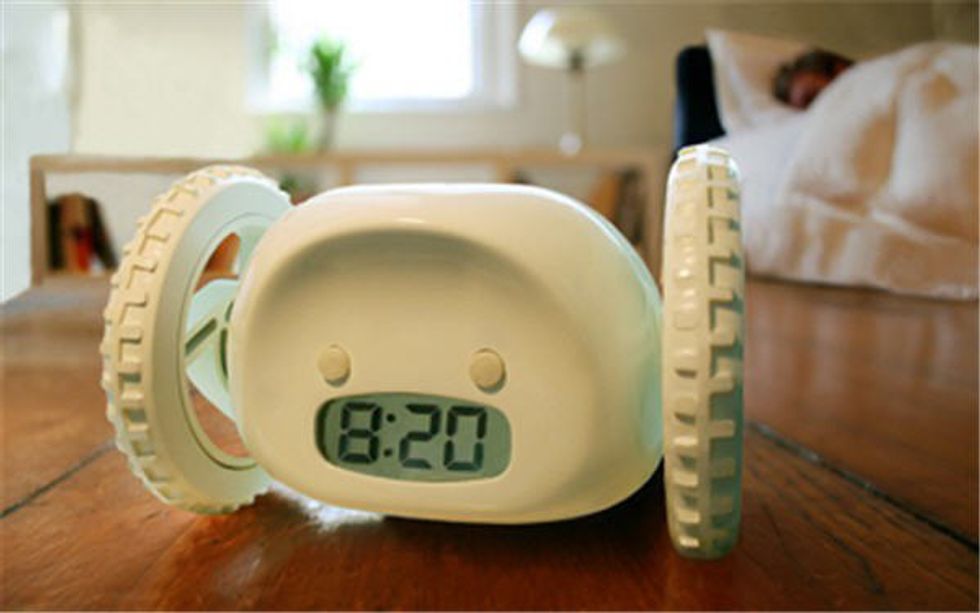 You will typically be running on a minimal amount of sleep in college. Therefore, if you don't plan ahead and get an obnoxious alarm clock that you set nine alarms on, you might not get up for that 8 a.m. lecture.
Leave your thousands of notebooks and binders.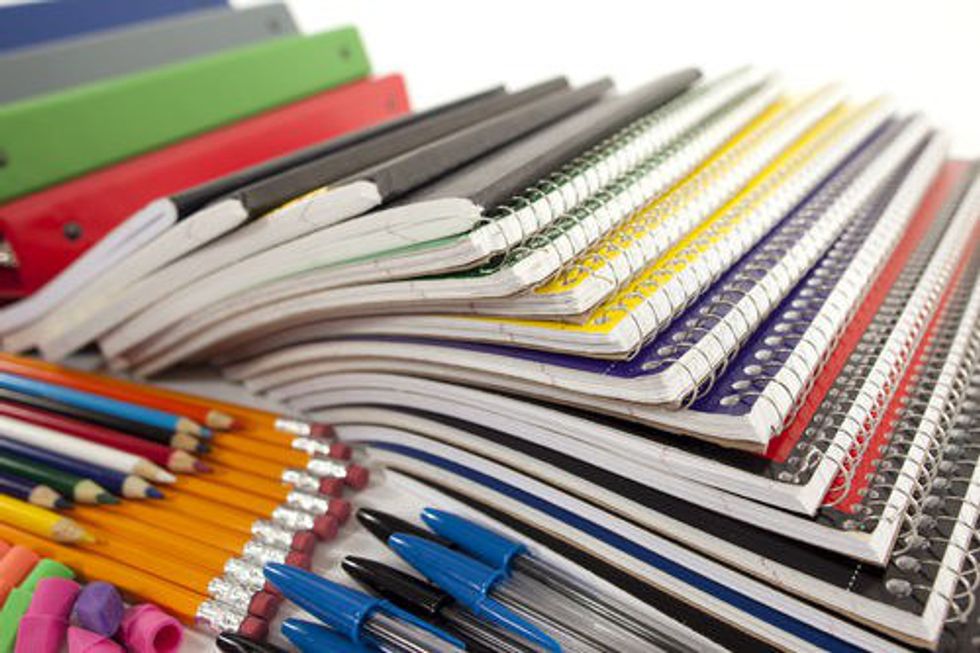 Don't go crazy with the school supplies. A lot of schoolwork is completed online nowadays, so it won't be worth your time to spend all of that money on supplies you'll never use. When going school supply shopping, before you get to the checkout line look in your cart and take out half of the items you have in there. I guarantee that will equate to the proper amount of supplies you'll actually need, plus you will save half of your money.
Bring a laundry basket.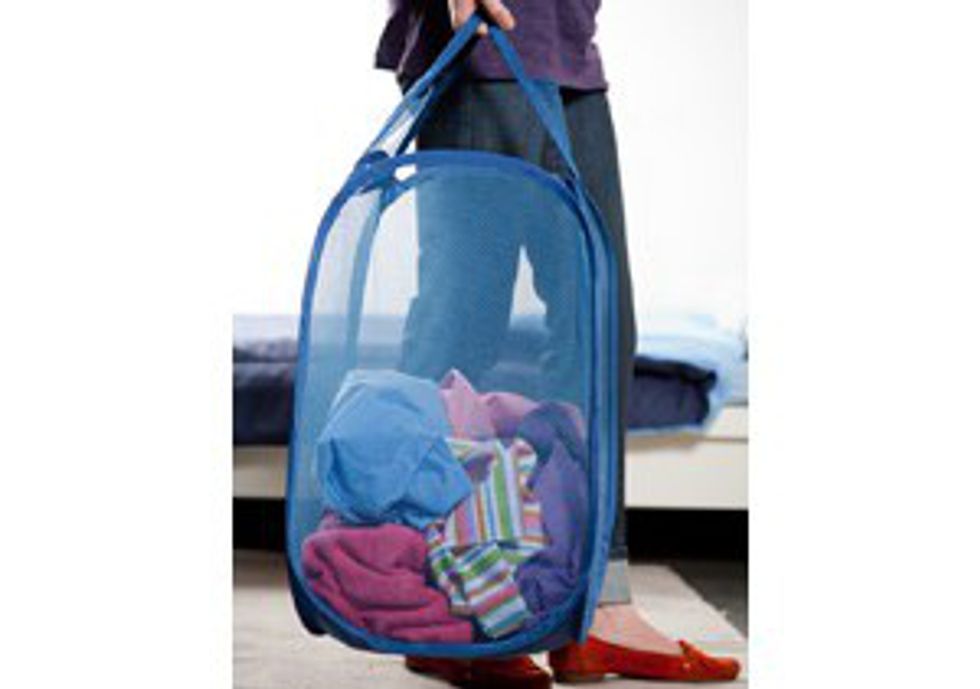 This is an essential as you will be doing lots of laundry in college. Sorry, but mom is not there to help anymore and you will be the one responsible for lugging your laundry around to get clean. Odds are that the laundry room is on a different floor than your dorm room anyway so it just makes transporting items easier.
Leave your desk chair.
Most colleges include a desk chair with the basic furniture in your room. You won't have the space for two chairs in your room (let alone one) and it's not worth taking up that extra space in the car for something you're just going to end up having mom and dad take back home anyways.