On February 10, 2019, Durham, North Carolina, experienced the launch of the Triangle Esports Tournament. TEC, as it's shortened to, is an Esports gaming event where you can watch people participate in gaming tournaments and hang out and play video games with friends. (Esports is when games are played competitively much like any other sport.)
You can also choose to participate in the tournaments--if you're up for the task! This year the two tournaments were Fortnite and Rocket League. There was also a Super Smash Bros. Ultimate Grudge Match between UNC and Duke students, which UNC won.
Jatovi McDuffie, the organizer of TEC, said that he chose these games because they are family friendly and are fun for all ages. This allows the event to be fun for kids, college students, and even adults. The crowd at the sold-out tournament definitely reflected this. From middle schoolers to people in their 30s, there was a wide range of people attending the event. McDuffie definitely achieved his goal of making the event fun and accepting of everyone.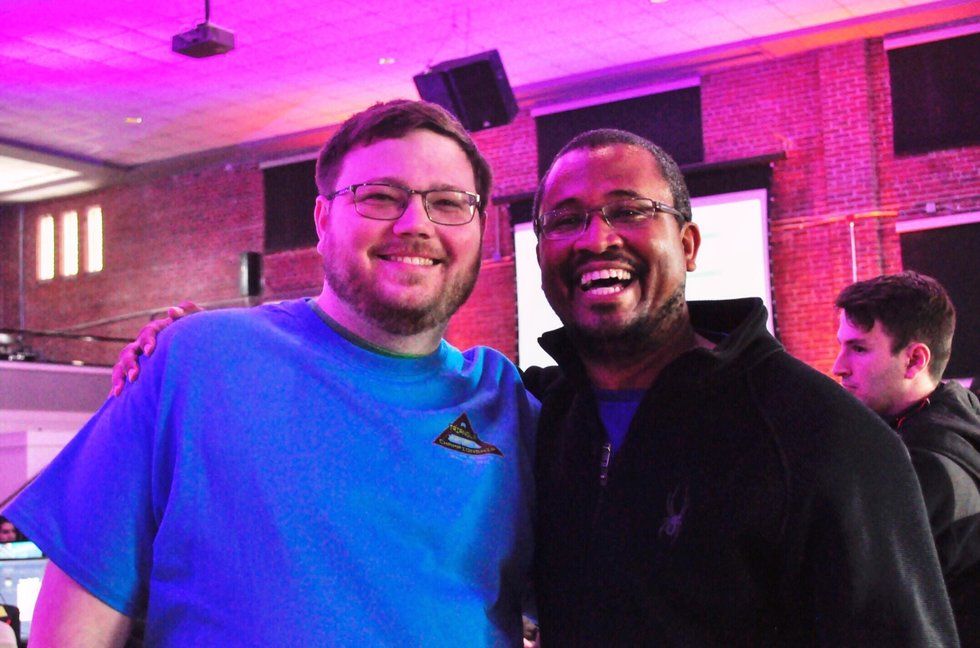 Jatovi McDuffie and Volunteer at TEC 2019Kaitlyn Fisk Photography
The Triangle Esports Tournament was not only for people participating in the main tournaments. There was also a PlayStation Showcase going on upstairs where a licensed Sony employee showed people the latest technology in PlayStation 4 VR. You could put on the headset and the employee would walk you through how to use the controls and how to play the game set up. It was great to see people enjoying the time spent with their friends and family and learning new things.
Another feature of the Triangle Esports Tournament was the booths set up around the main room. These booths were showing off new and interesting things happening in the area. There was a booth set up for NC Comicon Oak City happening this March. There was even a booth advertising a new energy drink from the company Mountain Dew. They were giving away some cans of a new drink called Mountain Dew Amp Game Fuel.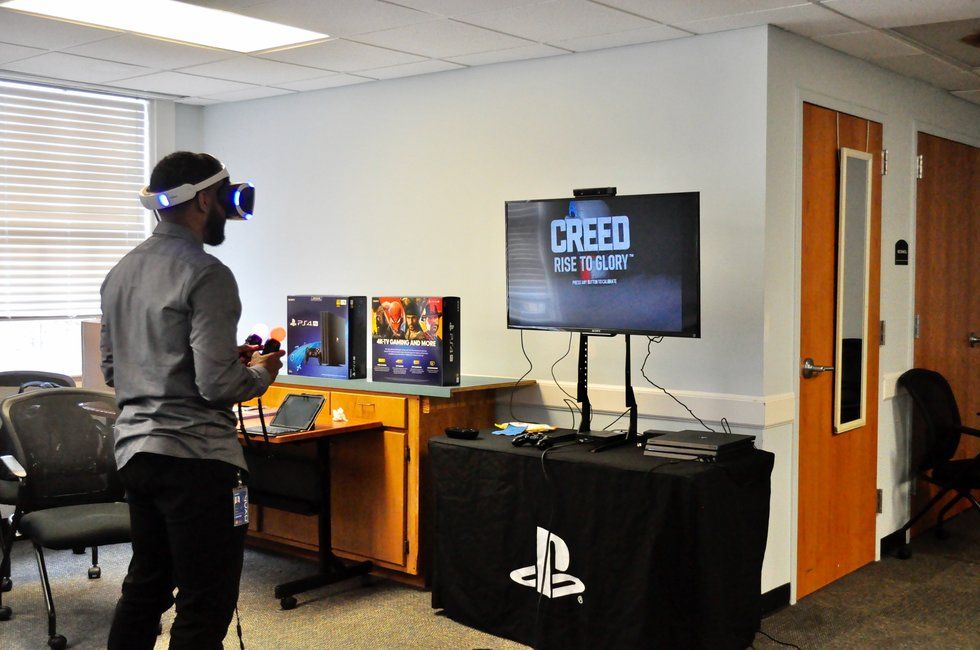 The PlayStation 4 VR ShowcaseKaitlyn Fisk Photography
More and more colleges are getting involved in gaming and Esports. Some colleges are now offering scholarships for Esports. North Carolina State University is showing its support of gaming and Esports through hosting clubs.
The NCSU Esports club went out to represent at the Triangle Esports Tournament. They participated in the Fortnite Tournament, which had a prize pool of $1,000. Two members of the team Not ViPER_ and KingCloutXXL were the ones who competed in the tournament. They placed 9th and 79th, respectively, out of 164 players. They did not win any money, but they enjoyed the experience. As a fellow NCSU student, I am proud of their accomplishments and support of a worthy cause!
The best thing about the Triangle Esports Tournament, though, was that all proceeds from the event went to help "fund both digital inclusion and literacy programs" in the local communities. The funds were given to local non-profits Kramden Institute and the Triangle Literacy Council. Kramden Institute helps to give underprivileged youth the opportunity to have access to computers and teaching them how to succeed through necessary computer and internet skills.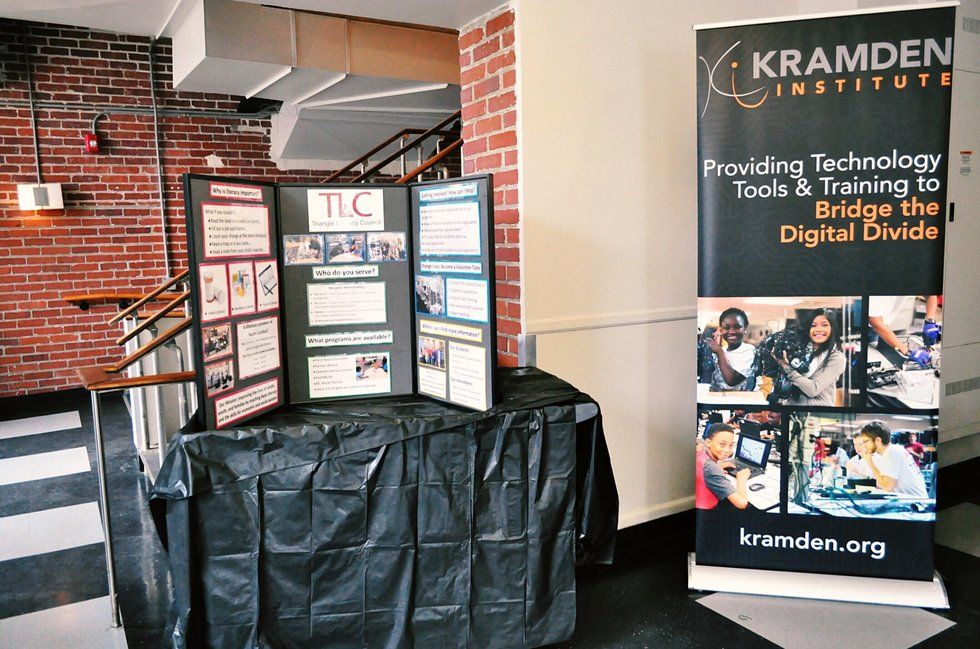 TLC and Kramden Institute Info.Kaitlyn Fisk Photography
The Triangle Esports Tournament is striving to be an annual event in the Triangle area. I can't wait to attend next year and see what fun opportunities they have available!