My whole life I've had curly hair. No, I don't have the type of curly hair that falls perfectly into place, or not the type of curly hair that some people claim to have, where their hair is actually perfect beach waves. My hair is extremely thick, curly, and kinky from the root. The moment my hair starts to dry, it starts to frizz, and eventually turn into sort of an afro. Apparently, I have ethnic hair, and the only products that seem to work in my hair are found in the ethnic section of the hair product aisle.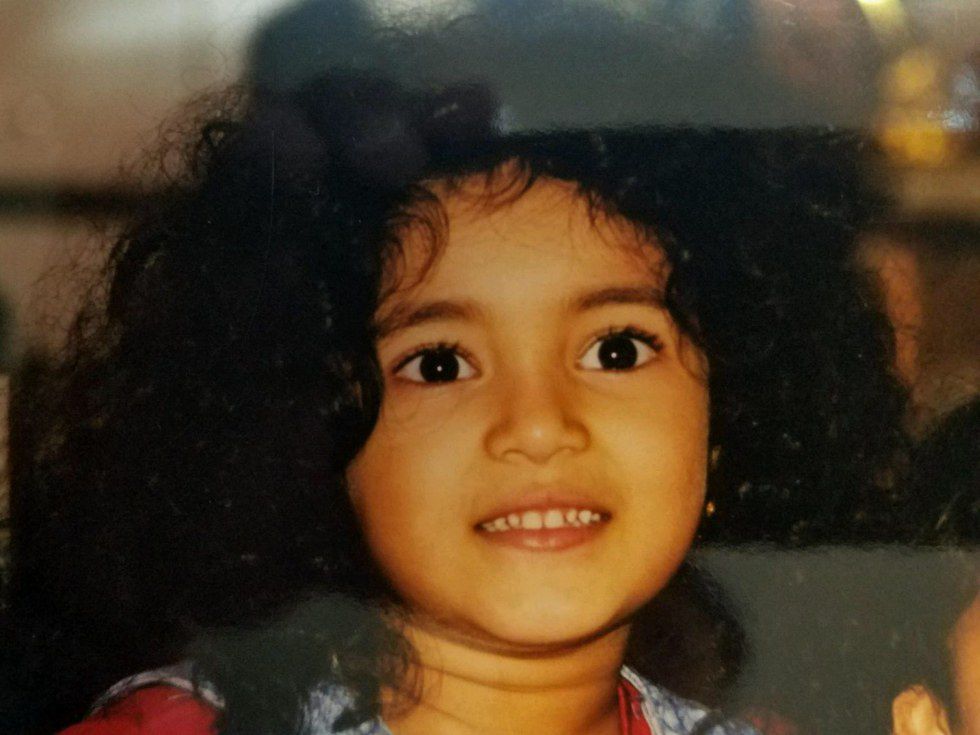 (This is me at age 4 or 5 I believe. My natural hair became more frizzy as I grew older.)
I was born with very pin straight hair, but after I turned 1, my hair started to curl. It started to curl more and more, day by day. Since the moment where I was old enough to care about my hair, I always hated my hair. I wanted silky straight hair, and not the curly and frizzy poodle growing out of my head. I envied all of my friends, because all of them had silky,straight, or wavy hair. The age where I really started to hate my hair was in middle school, when I would get comments about my hair. Whenever I went to get a haircut, whatever hairdresser I had did not know how to work with my hair. They would always tell me I should get a straightening treatment on my hair. I wanted to get this treatment, but my mom did not allow it. She loved my hair, but I thought she only felt that way because she is my mom, so she has to make me feel better about it. In middle school, one girl told me that my hair looked like one big poof, so since then I started to straighten it often. I would go on Youtube and watch reviews about straightening treatments, and watch girls share their experience about their Brazilian Keratin Treatments. I would go to bed praying that the next day when I wash my hair, that it would magically turn straight, or at least calm waves. This obviously never happened, and I was really adamant about getting a treatment done. However, these treatments were extremely expensive.
Almost a week before I started high school, I went on a trip to Puerto Rico. Before this trip started, I bought a at-home Keratin treatment kit from Ulta Beauty. I was convinced that this would work, and I hoped it would because I wanted to be able to go to the beach and get my hair wet, without worrying about it frizzing, or straightening it later. I convinced my mom to let me get it, and she actually did let me get it. After a long four hour process of this treatment, that I did all by myself, I noticed that it didn't actually work the way I wanted it to. It calmed the frizziness of my hair just a tad, and that was it. I was really disappointed and sad because now I had to go to Puerto Rico and actually deal with my hair.
In high school, I straightened my hair at least once every week or two, but the days that it was curly, I wore a bun. I was known for wearing my hair in a bun almost every day. People would ask me why I only wore my hair in a bun all the time. I did not want to even wear a ponytail, because the tail would be one big curly poof. When college came around, I wore my hair straight every single day. I did not straighten it every single day, because I only washed my hair once a week, so I only straightened it once a week. It was until last year, where I was too lazy to straighten it one day, so I actually wore my hair in its natural form, and a few of my friends told me they loved my hair. One of my friends actually had similar hair as me, so she actually had the same struggle of going through a process to straighten her hair, and only washing it once a week and wearing it straight for the whole week. Even though I got some compliments, I still despised my hair, and I barely ever wore it curly.
Recently, as two months ago, I actually started to wear my hair curly. The reason I started to do this is because one day, I wore my hair curly for my boyfriend and he absolutely loved it. He told me I should never even straighten my hair again, because my curly hair was beautiful. This is when I started to wear my hair curly almost every single day. For some reason, it took me 21 years to realize the beauty of my hair. I wish I didn't have to wait till my boyfriend complimented my hair to realize this. However, I'm glad I did realize this now. Otherwise, I'd still be damaging my hair by straightening it often. I started to buy products specifically for my hair, and that is when I started to shop in the ethnic section. These products actually combated my frizz and enhanced my curls. I finally found a way to wear my hair curly without it frizzing to extremes. I tried to wear my hair curly in high school, but none of the products seemed to work for my hair, so I gave up hope and continued to hate my hair. Now, I am very happy with my hair, and I realized I am blessed, because there are so many people out there trying to achieve the hair I naturally grow. I love how thick my hair is, because it is less prone to damage, and as much as my hair falls out, it is not noticeable whatsoever.
I know a lot of girls out there can relate to this curly hair hatred stage I went through. There are many girls that have the same type of hair that I have, but they get treatments, weaves, or wigs. I just want all of you to know that your curly hair is actually beautiful, and everyone should embrace it. We have unique hair and there are many women who even perm their hair to get some sort of curls in their hair. Finding the right products for your hair type is key, and wearing it natural will show off your confidence. Hair wasn't meant to be straightened by an iron, or treated with harsh chemicals. We were born with the hair we have for a reason, and you should show off the hair you have.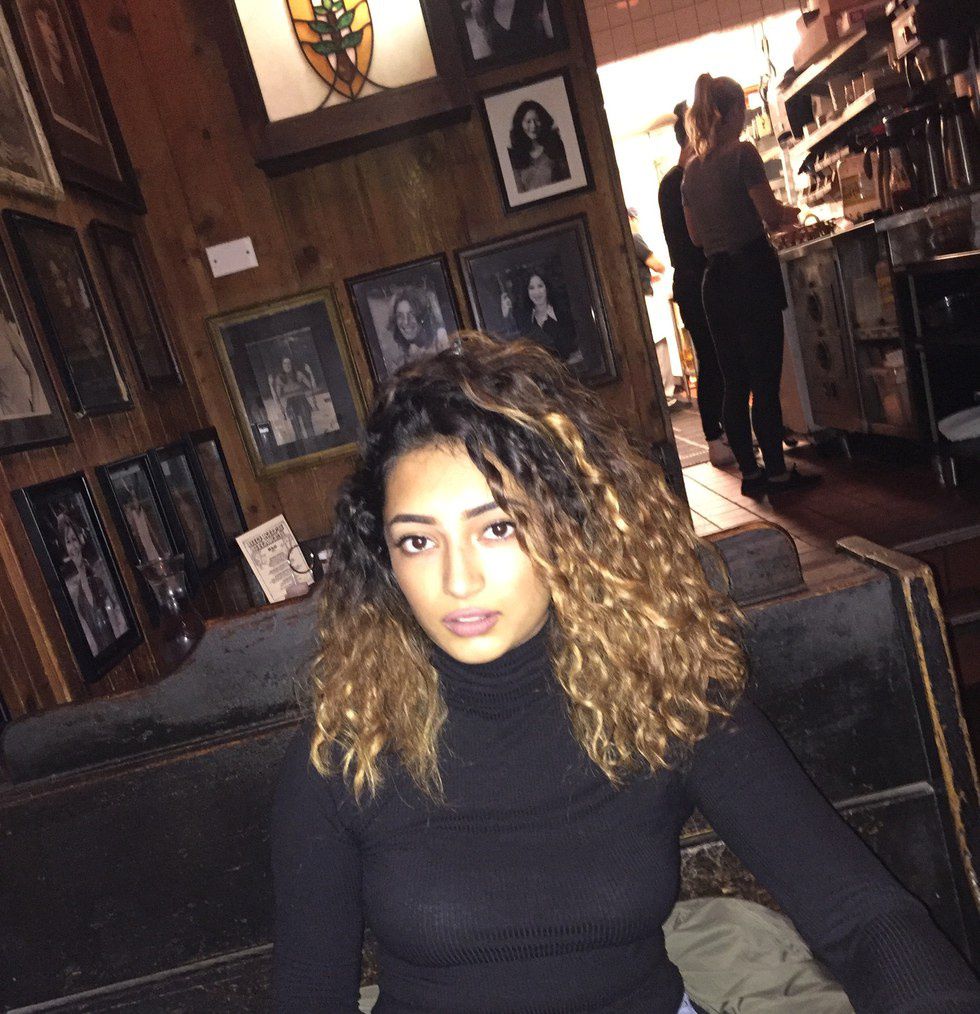 (Recent photo of me.)