I don't have strong opinions when it comes to my favorite color or my favorite flavor ice cream. I do, however, have a favorite animal. Elephants are amazing and anything related to them or with a picture of them I own.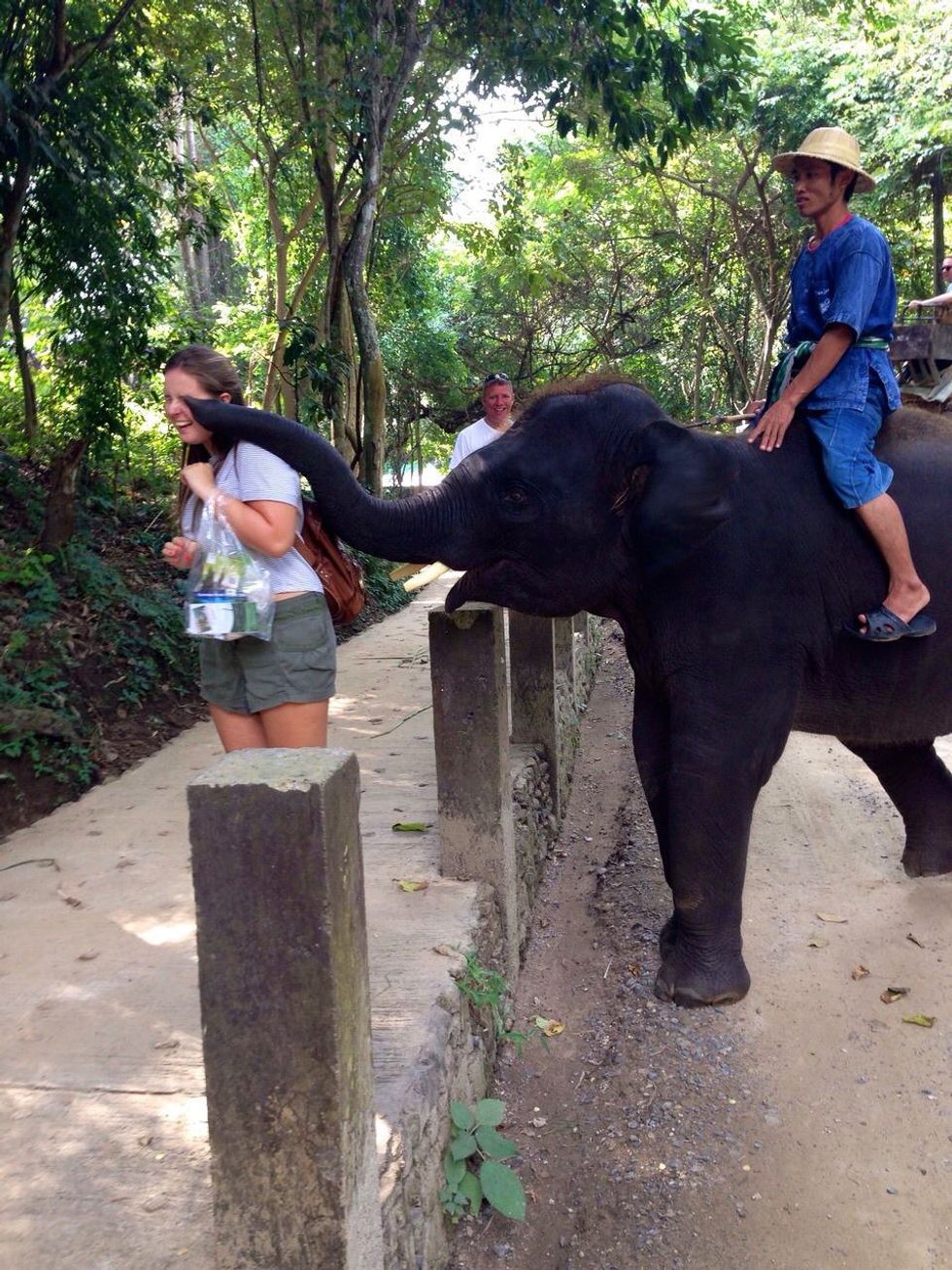 My love of elephants began in third grade when I had to do my first PowerPoint presentation about an endangered animal, I chose African Elephants. I learned how gentle the giant mammals are and how we as humans treat them so poorly. This was then furthered 10 years later when I visited and volunteered at an elephant sanctuary in Thailand. Some of these "sanctuaries" unfortunately are just tourist centers and do not have the elephants best interests at heart. It is really dangerous and damaging for elephants to carry people in carriages on their backs. The sanctuary in which I visited has Mahout's, an elephant career, who have one elephant that they walk, wash, feed, take care of and play with.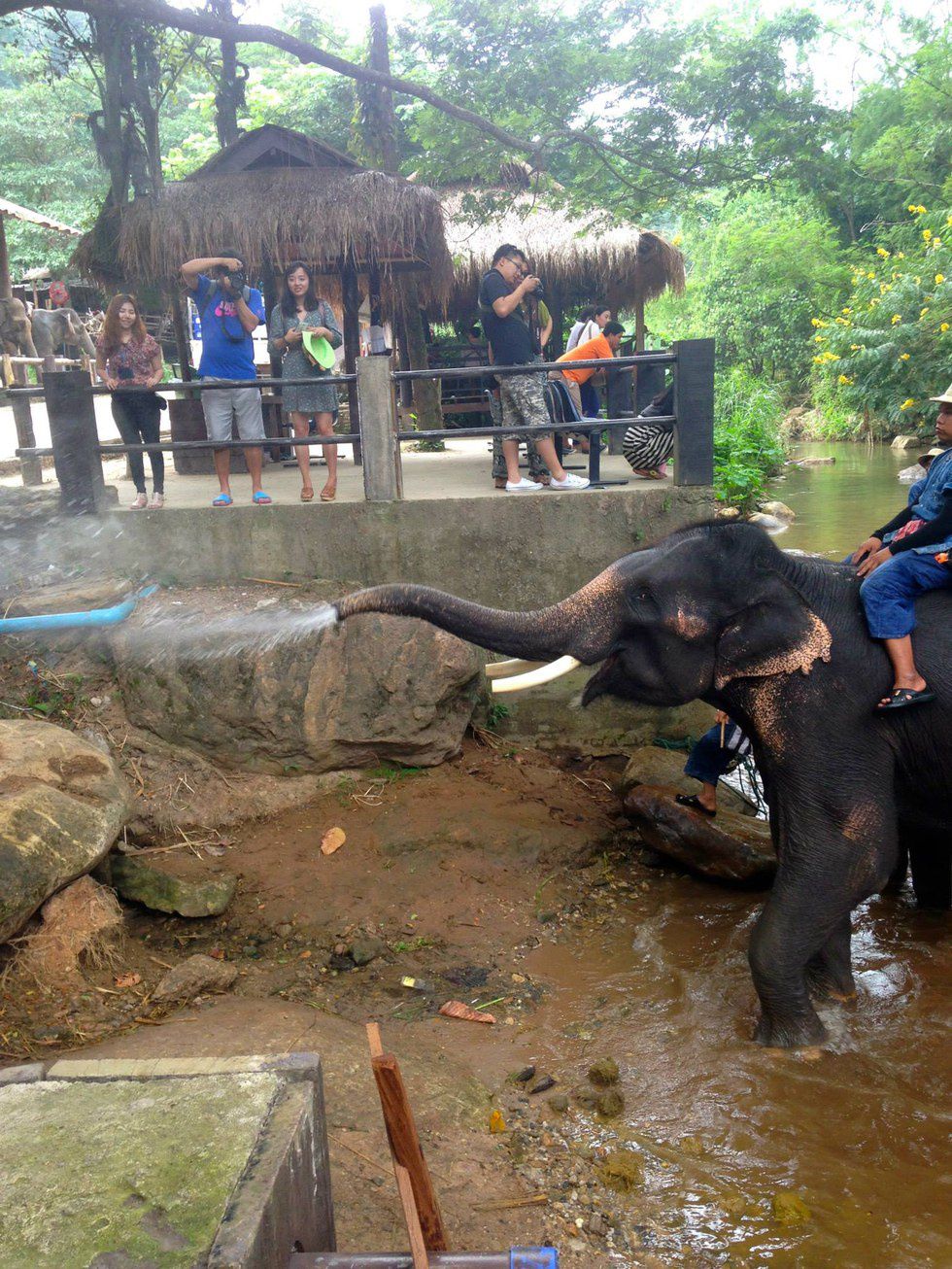 They are such talented animals, did you know that elephants can swim? Can paint? Can play soccer and basketball? Can laugh? Have the biggest brains in the animal kingdom? Eat for 16 hours a day? Can recognize themselves in mirrors or pools of water?
Elephants are also incredibly emotional. They can cry, play, have incredible memories, and laugh. Elephants are highly sensitive and caring animals. if a baby elephant complains, the entire family will rumble and go over to touch and caress it. Elephants express grief, compassion, and self-awareness. They also have greeting ceremonies when a friend that has been away for some time returns to the group. HOW CAN YOU NOT LOVE THEM YET?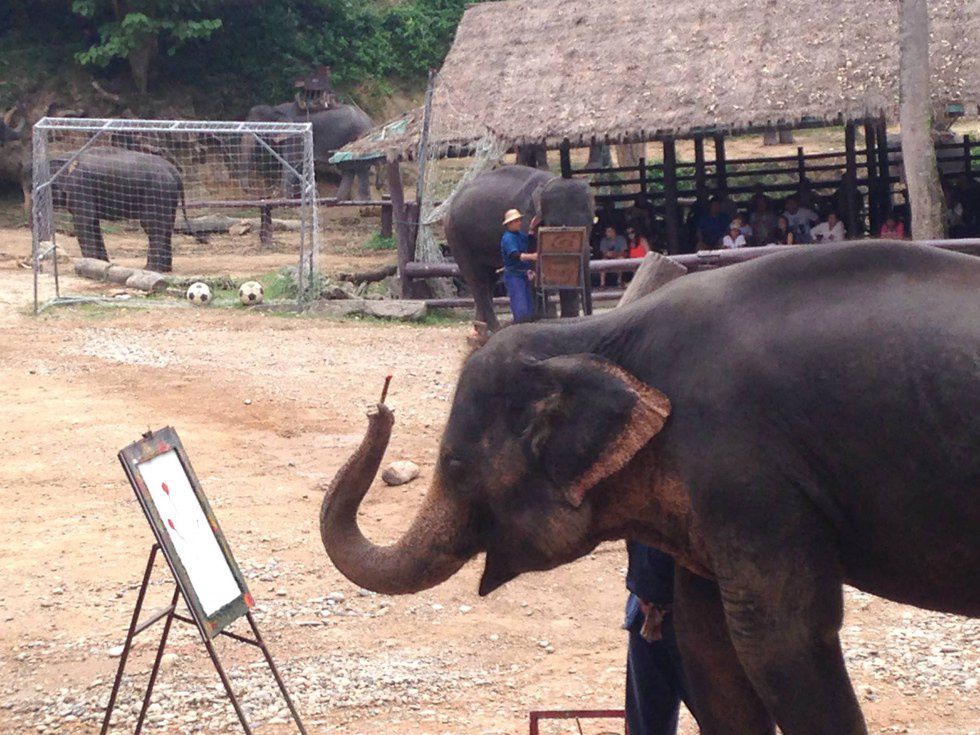 The Sumatran elephant is critically endangered, the Sri Lankan elephant is endangered, the Borneo Pygmy elephant is endangered, the Asian elephant is endangered, the African elephant is vulnerable, as are the Forest and Savanna elephant groups.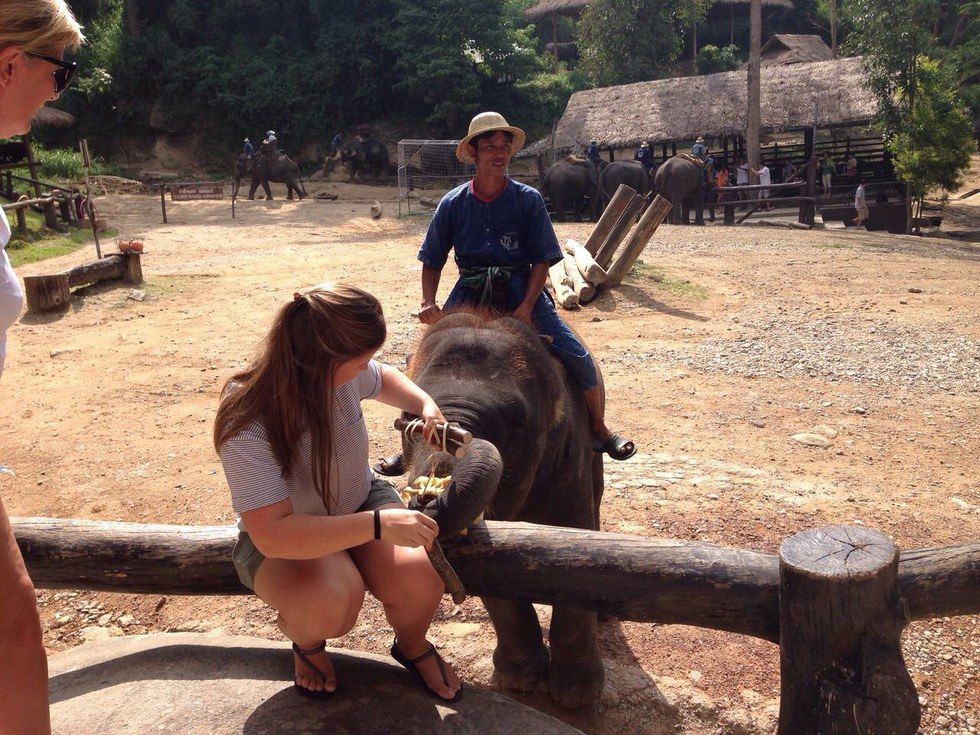 It is so sad that these incredible creatures are endangered on our planet. To learn more about what you can do to help these kind and generous mammals visit
http://savetheelephants.org/new-donate-page-US
.