With Summer 2020 in full swing comes the addition of many fresh fruits and vegetables to brighten up your dinner plate, but also your glass! Farmers markets are my personal favorite place to look for produce that is in season to make fun mocktails with.
Farmers markets, usually only having vendors in the area you live in, have a great variety of fresh produce, meat and dairy items, and beauty products to only name a few. You are able to purchase these high-quality goods that are often not available in chain supermarkets, while supporting local farmers and businesses while we are still in the midst of a global pandemic.
From berries to local brews to fresh herbs, you can find a plethora of yummy locally-grown and sourced foods to include in the drinks at your family happy hour. Here are some ideas of popular drinks you can easily put together with farmers market ingredients.
And don't worry — the drinks down below are completely safe to serve your nine-year-old nephew. Of course, if you want to make any "adult" substitutions, feel free to!
1. A Delicious Virgin Mojito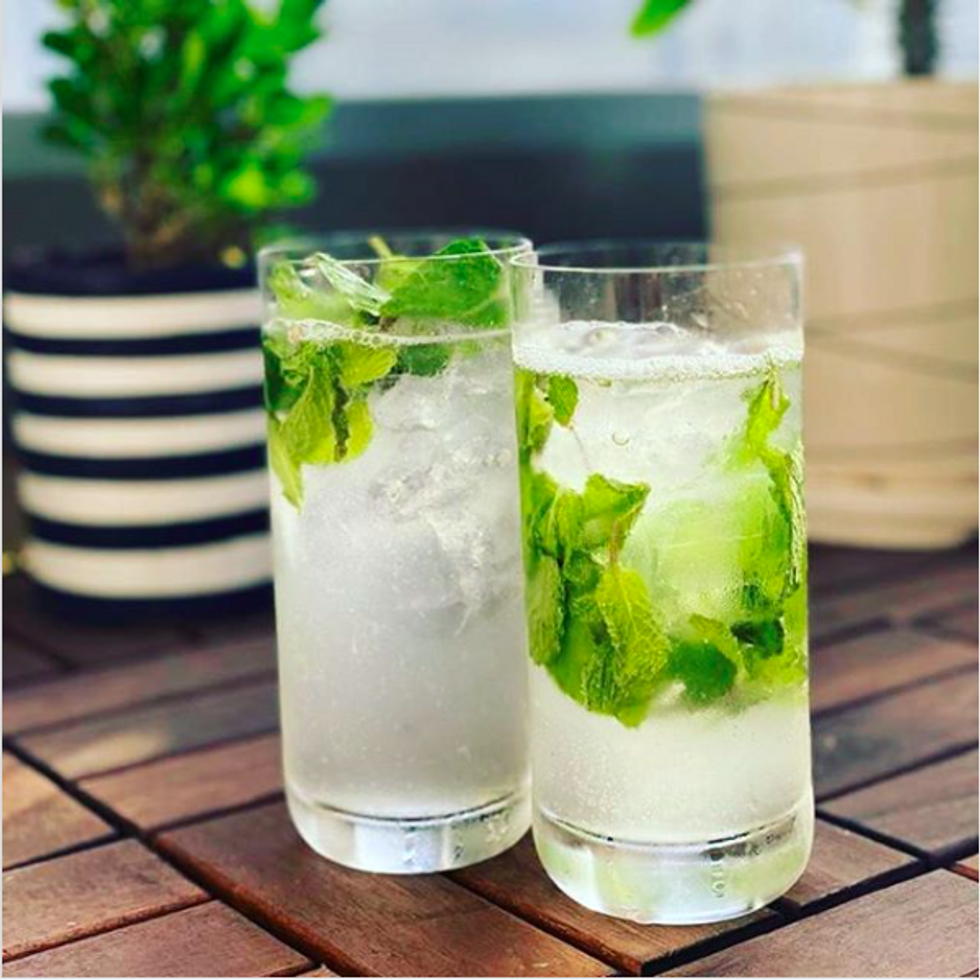 @aneeshahingorani
Your local herb and fruit stand is the perfect one-stop shop for you to pick up all the ingredients you need to make this iconic, but virgin summer drink. You'll need to purchase some mint leaves, along with some fresh limes to juice. Just blend those up with some club soda and the sweetener of your choice and you got yourself a super refreshing virgin mojito.
2. A Refreshing Watermelon "Margarita"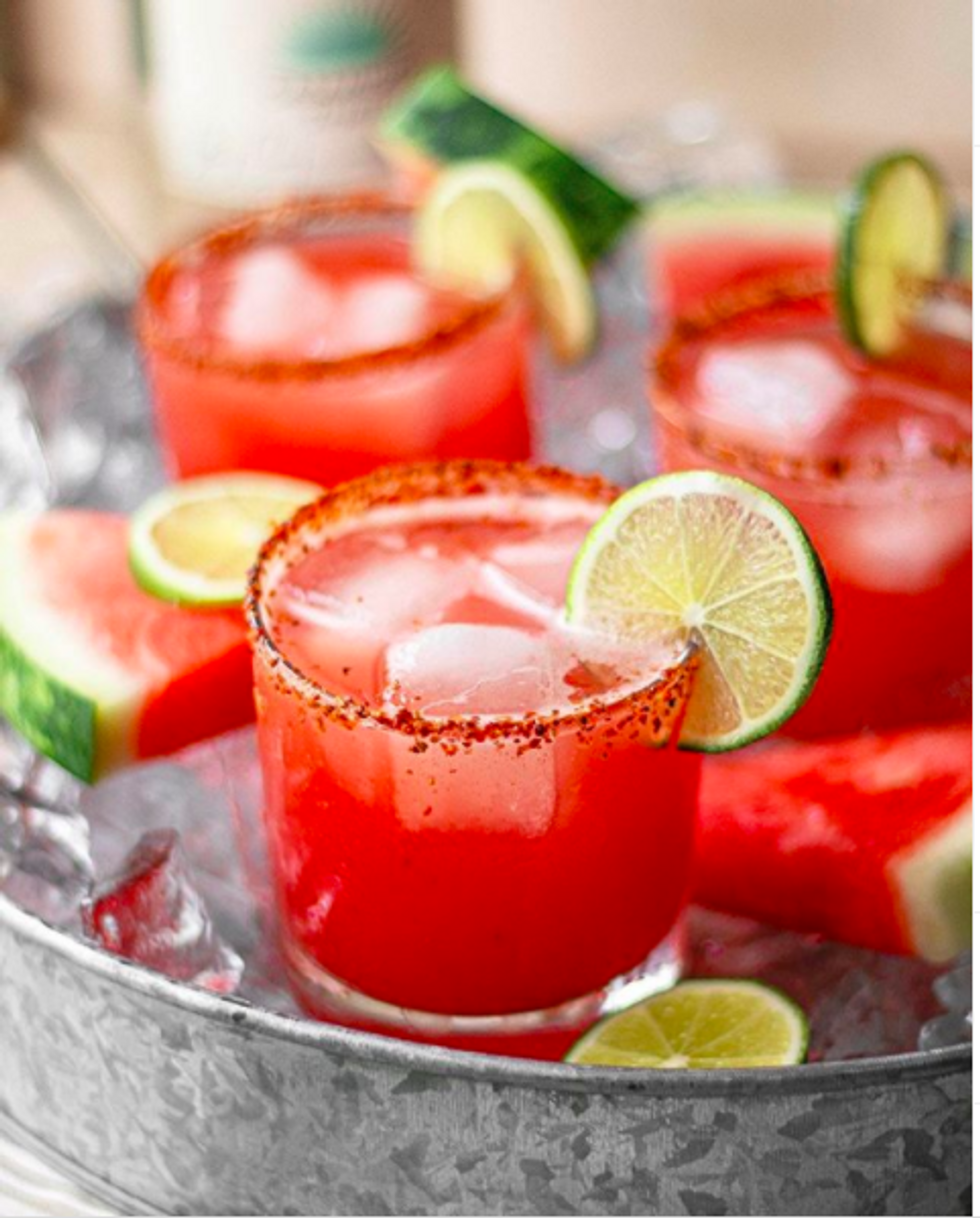 @jennygoycochea
Watermelon is one of my favorite summer fruits and just screams the season. It is super refreshing on a hot summer day, and is perfect in a mixed drink! After chopping your watermelon, just blend it with some fresh lime, ice, and any club soda. Don't forget to leave some lime wedges to place on a salted rim before serving!

3. A Minty Berry Mocktail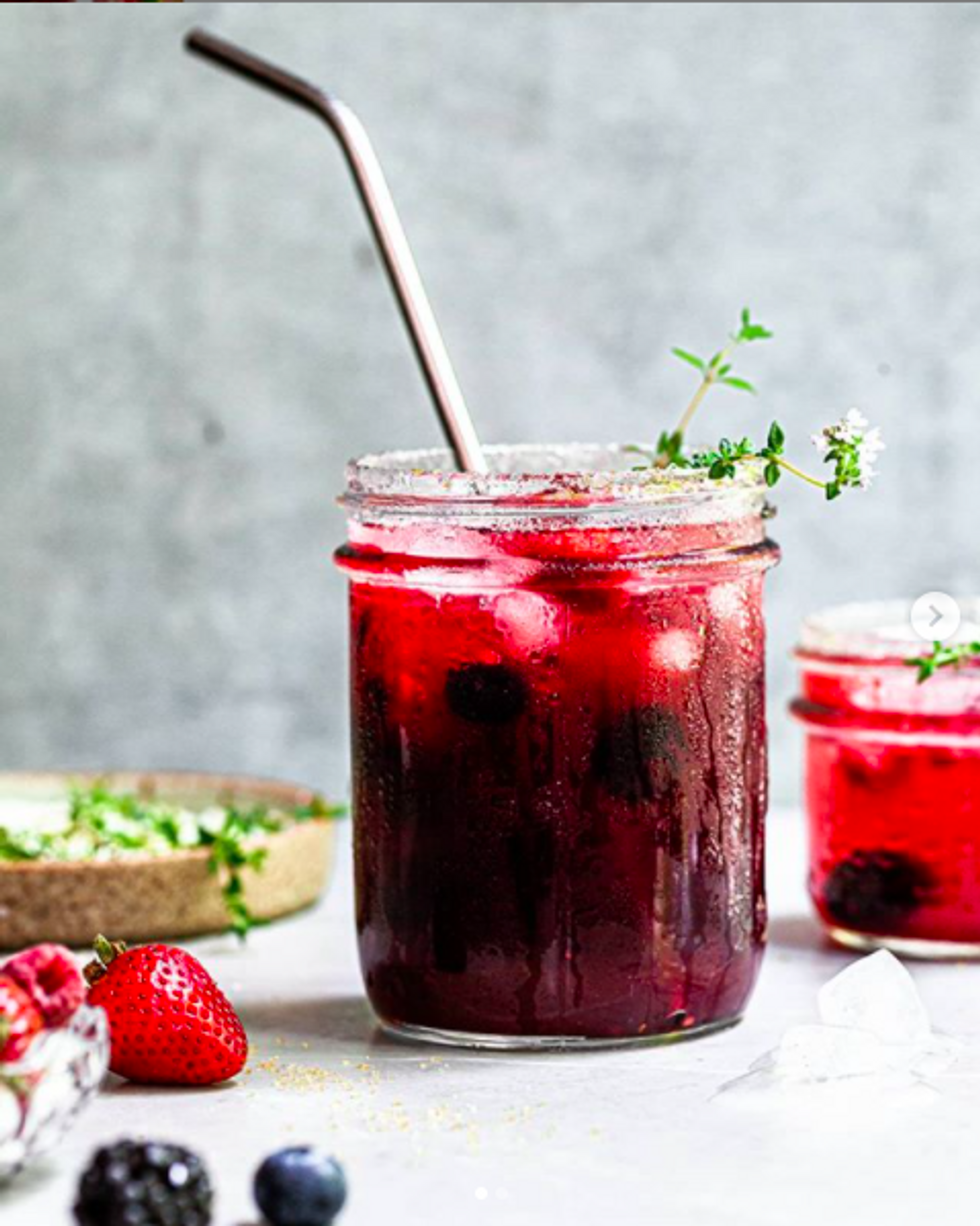 @crumbs.and.caramel
At the farmers market, you'll come across a collection of different berries, all of which are harvested in the summer! So many summer dishes include them because they are refreshing, but also have so much flavor and are the perfect balance between sweet and tart. It would be wrong for me not to include a berry mocktail on this list! To make, pick up a few cartons of your favorite berries (blueberries, blackberries, raspberries, etc.) and some fresh mint. Blend with a bit of seltzer, then pour over some crushed ice and top with more berries and mint leaves. Cheers!
4. A Fruity Strawberry Lemonade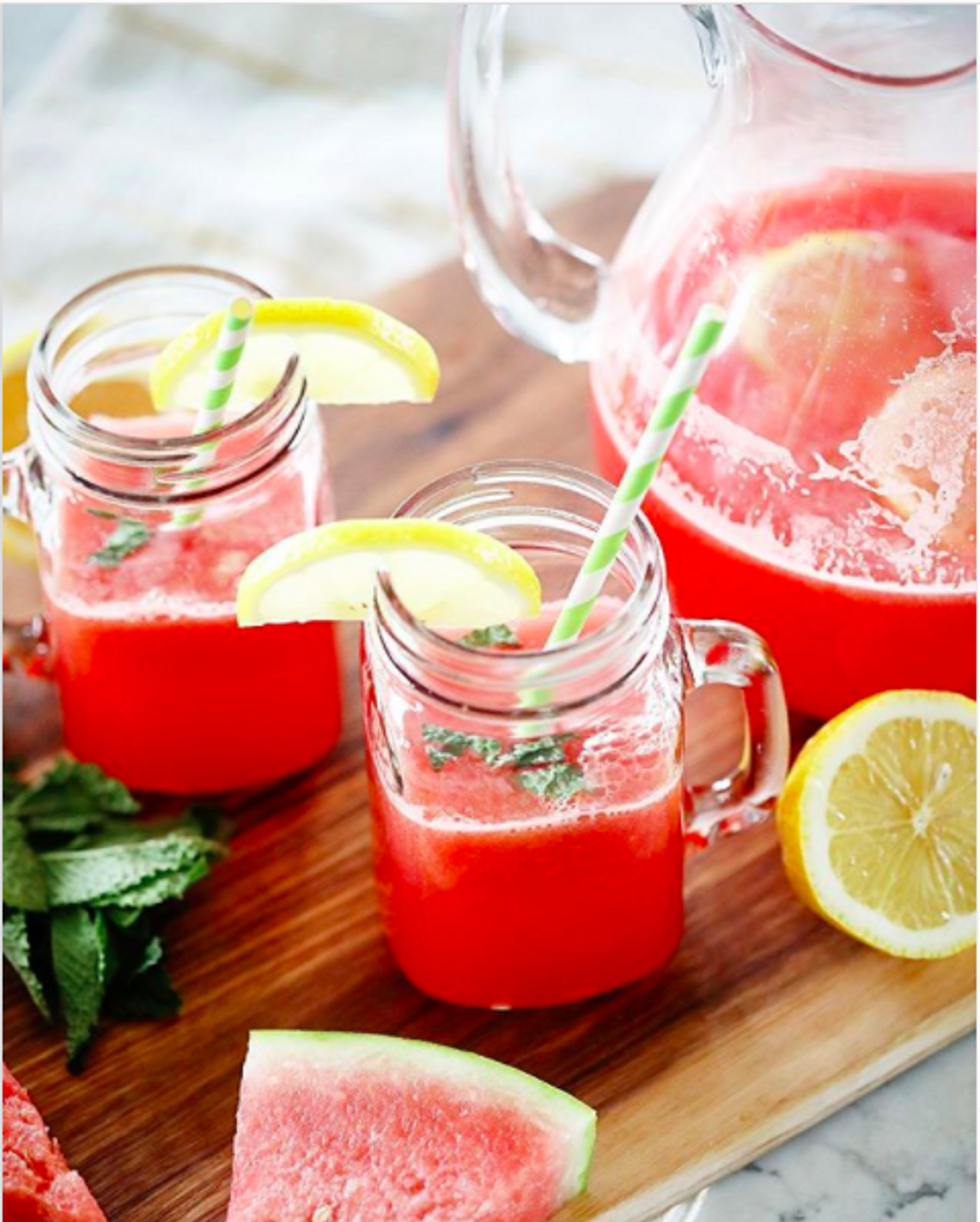 @rachelquenzer
Lemonade is a timeless summer drink that people of all ages can enjoy, but why not spice it up with some fresh, farmers market goodies? Juice some fresh lemons and combine with farmers market strawberries and some agave nectar, as well as some seltzer. Garnish with some fresh farmers market herbs like mint, rosemary, or basil. Enjoy!
5. A Gingery Virgin Moscow Mule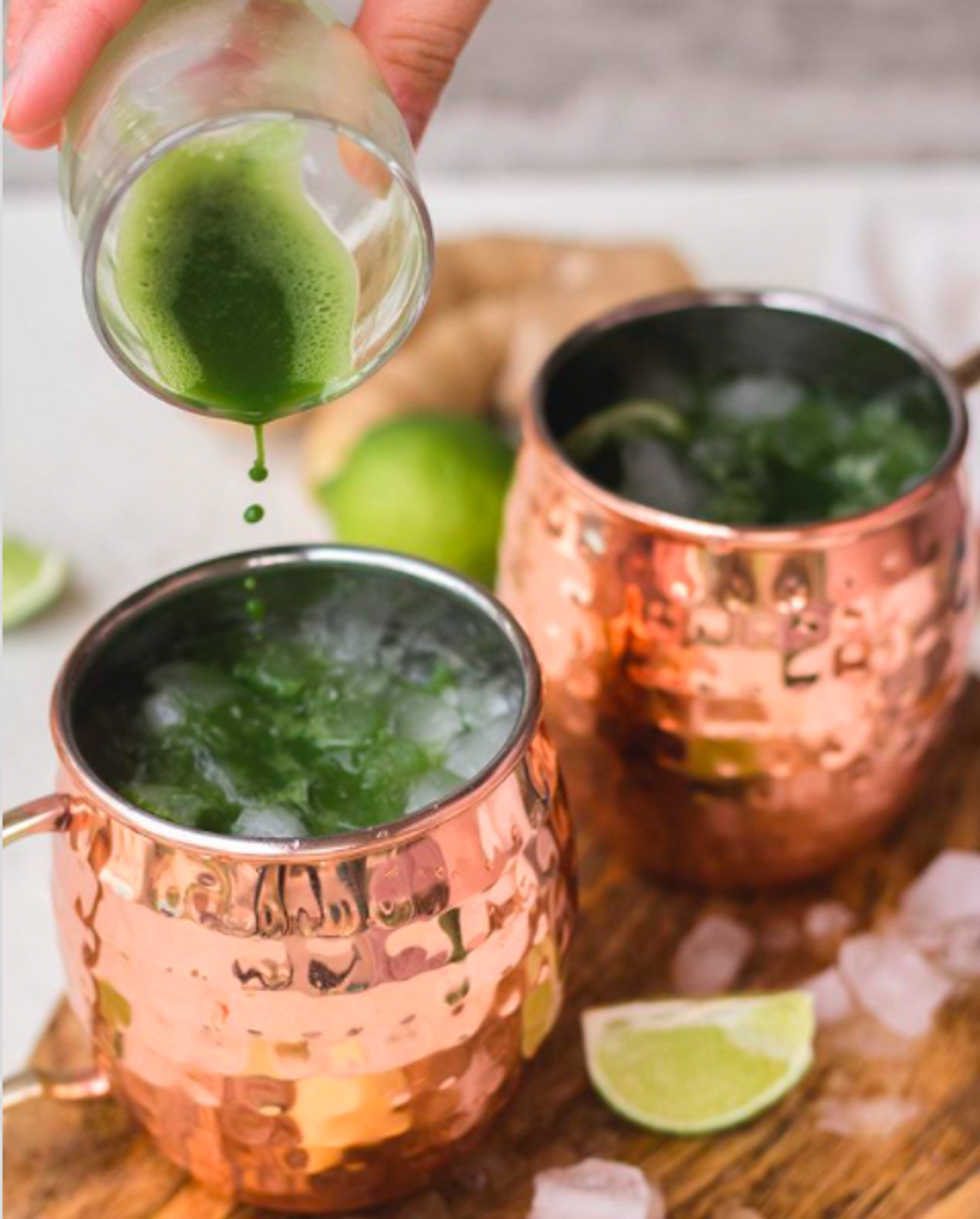 @chahinez_tbt
Another iconic summer drink, your favorite Moscow Mule is easy to make without alcohol and with local ingredients you picked up at the farmers market! If you couldn't tell already, mint and lime are essentials in my summer minibar, so make sure to grab plenty of those from the farmers market.
Also, check to see if there is a stand for a local brewery at your farmers market, where you can buy local ginger beer. Blend all of that up with some club soda and some sweetener (agave, honey, etc) and you got yourself a delicious virgin drink!