As Halloween continues to draw near and you seemingly
still have zero idea of what you want to be, here is a simple list that I've
compiled of some of the easiest Halloween costumes to do with the materials
that you should already have lying around somewhere in your house…. or at least
items that you can get cheaply at the craft store.
1. An Alien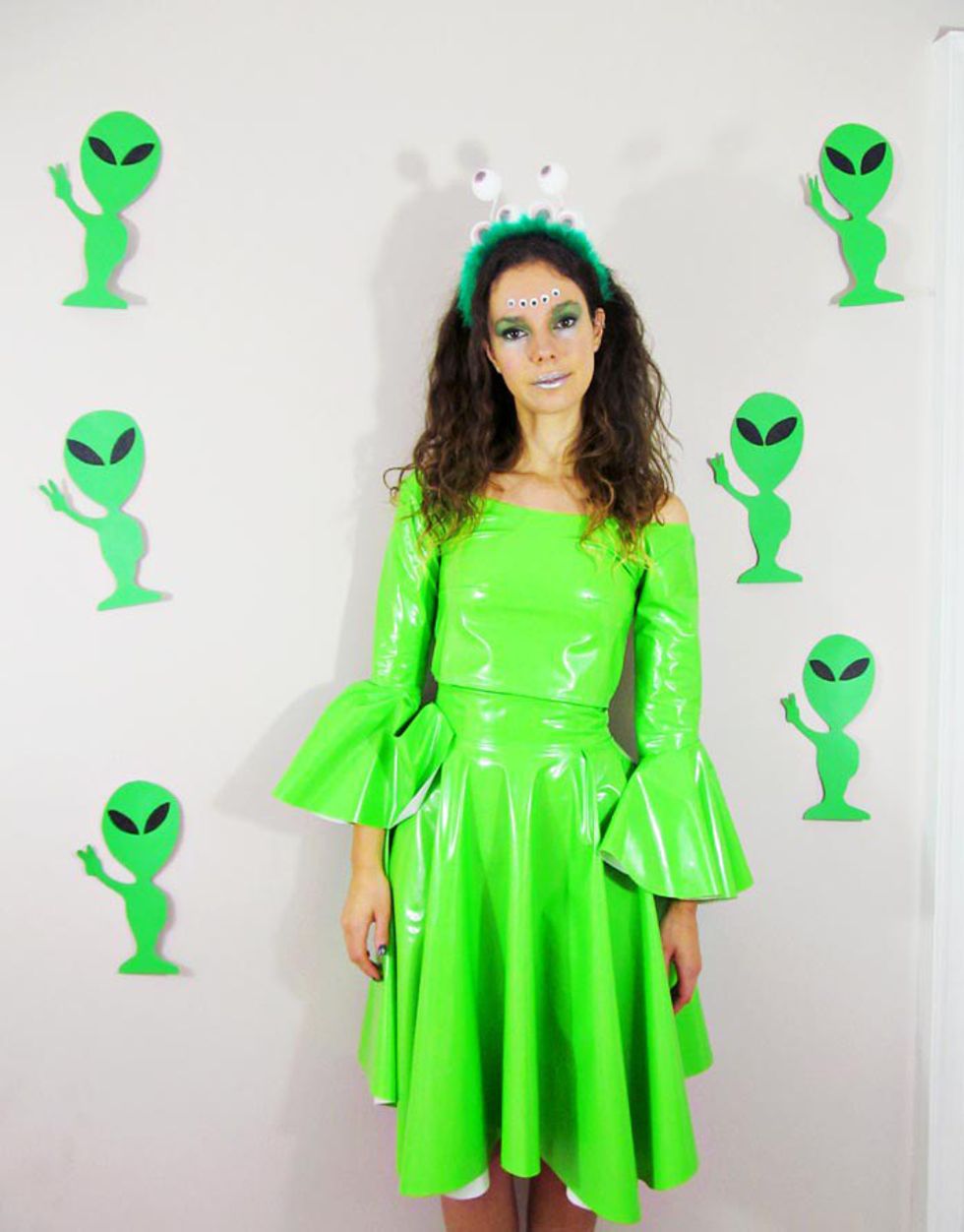 In order to be an alien for Halloween, you basically just have to wear all green from head to toe and get a pair of antennas to wear on your head—these of course can be easily constructed with Styrofoam balls, paint (or glitter), pipe cleaners, and a headband.
2. A Mermaid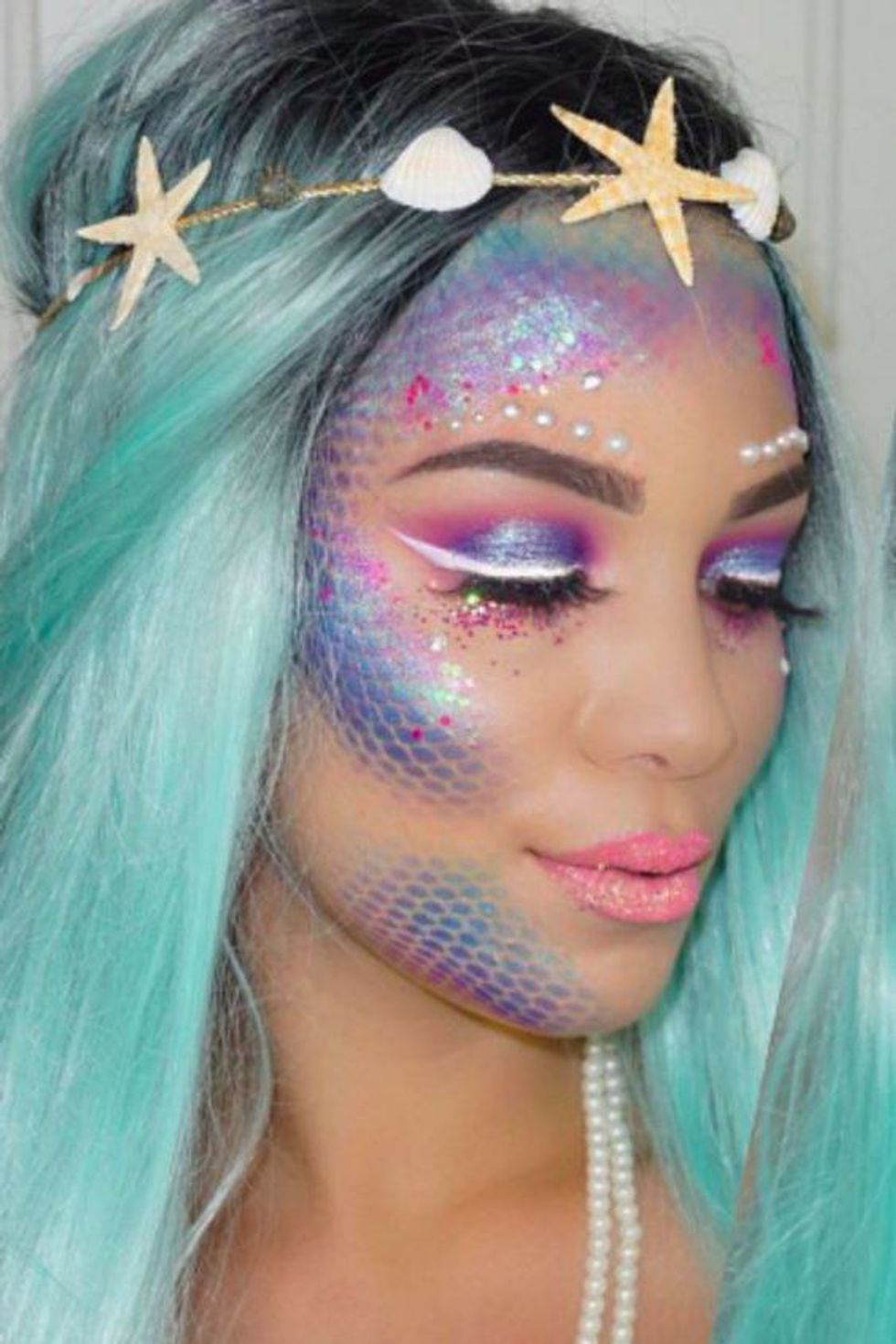 While being a mermaid may seem a little harder to do it isn't really. While one can go the stereotypical "Little Mermaid" route and where a purple top and green bottoms, you can help to amp up your look primarily through glittery and bright colored make up and some seashell accessories.
3. Joanne The Scammer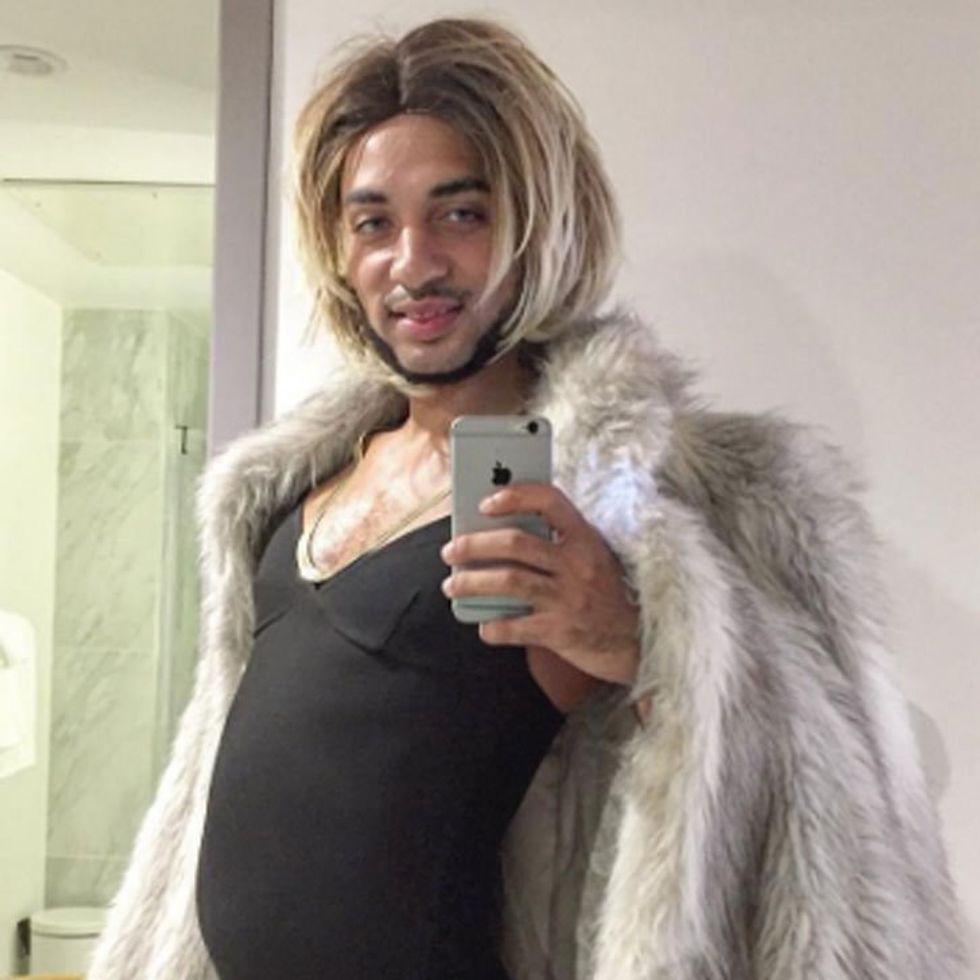 If you really want to be iconic and start some drama this Halloween, Joanne The Scammer will be the perfect Halloween costume for you. All you need to pull off this look is a black dress, a fur coat, which you can substitute for feather boas if need be, and a blonde bob wig.
4. A Cat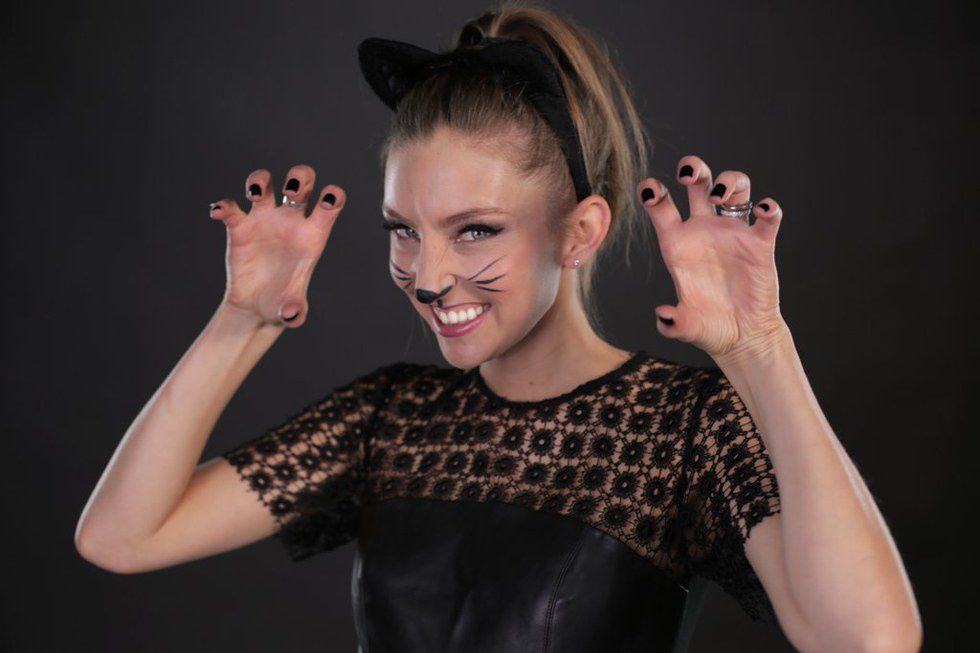 Did someone say cute cat ears and a tail pinned on to an all-black outfit? I think so! A cat may be one of the simplest routes to go this Halloween.
5. A Minion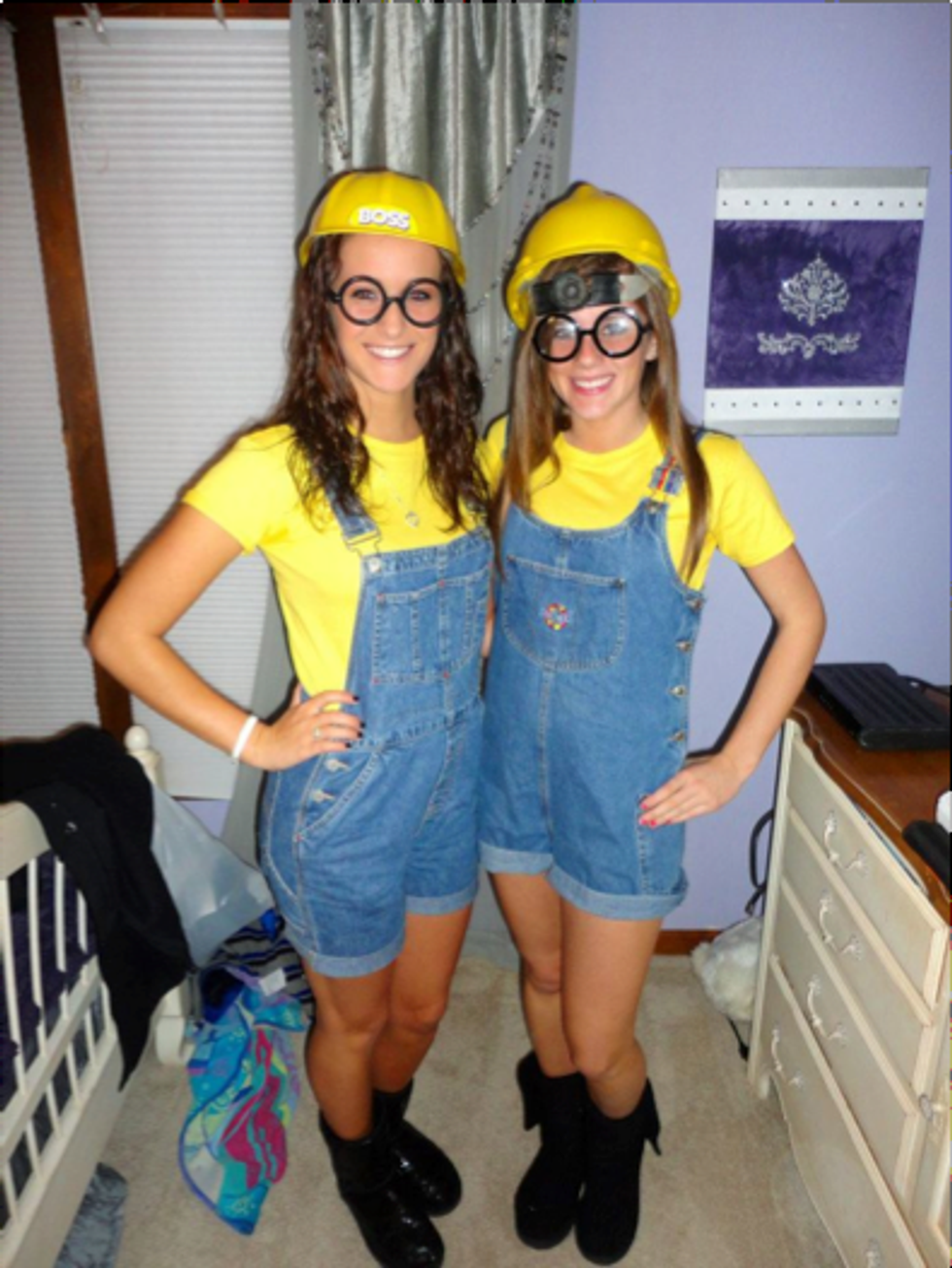 Although everyone hates minions, this is probably one of the easiest costumes to replicate. All you need is a yellow t-shirt, some overalls, goggles, and a blue or yellow beanie to pull off this look.
6. A Zombie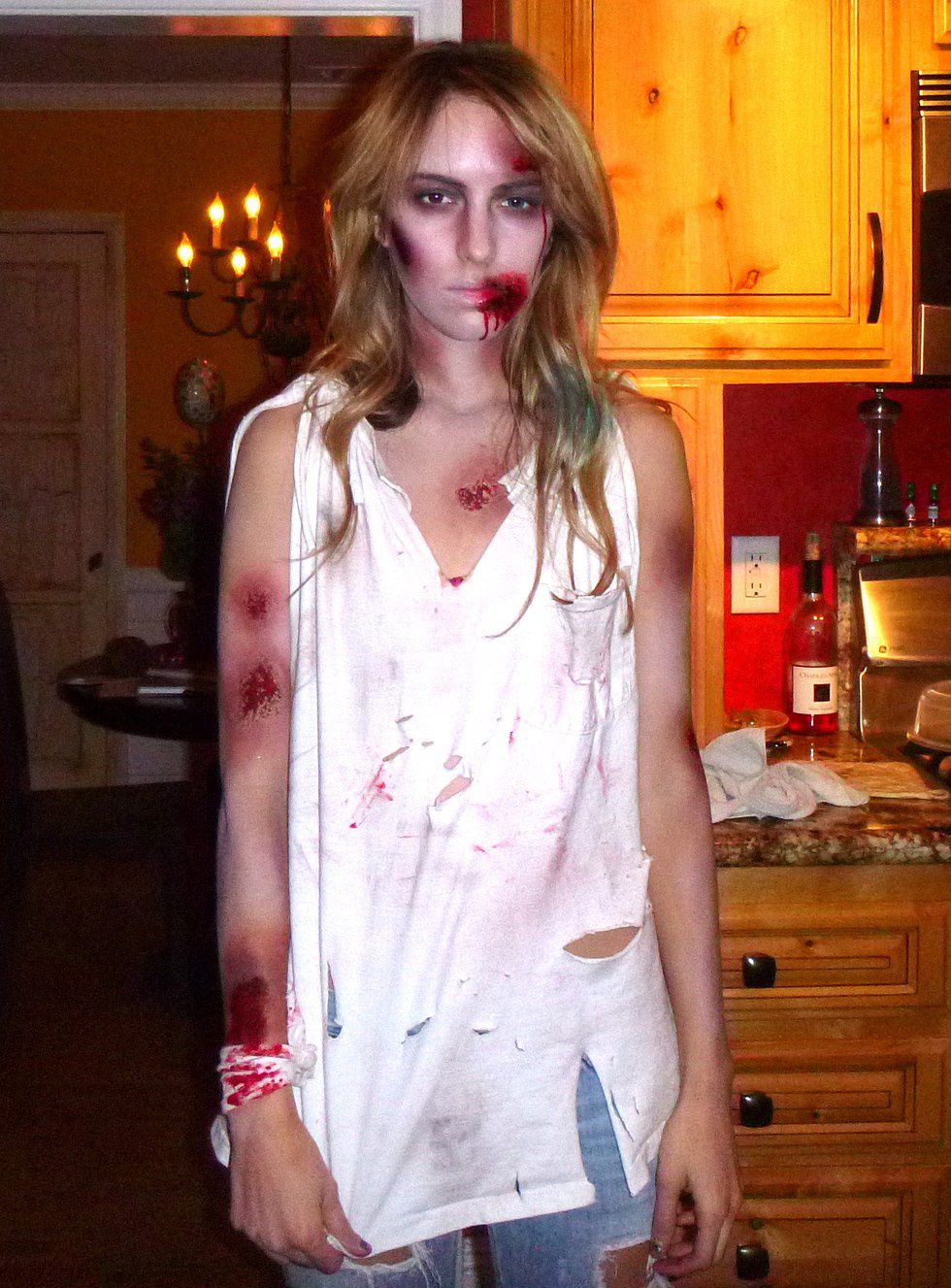 Do you have a pair of jeans that you don't really wear anymore or a t-shirt that's ripped and may have a stain or two on it? If so, just add some red food coloring create some more tears in everything and you'll be ready to go as a zombie this Halloween.
7. A Vampire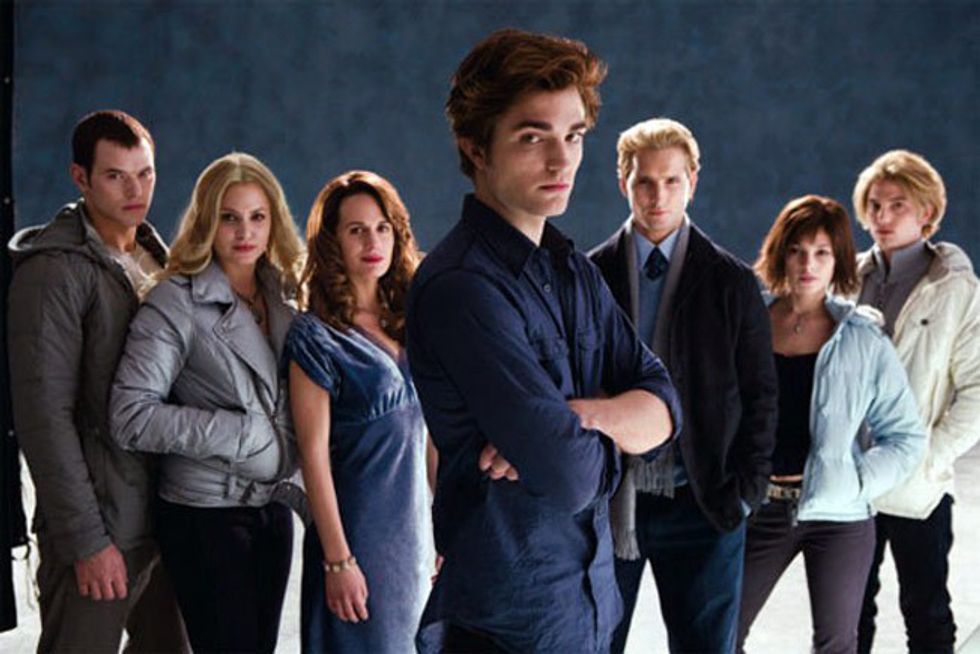 If we've learned anything from the Twilight Saga, we know that the vampire stereotype of having a cape and wearing an elaborate costume is severely outdated. So, while we still may have to go out and buy fangs and glitter to cover our skin, you can still put on just about anything in your closet in order to be a vampire.
8. A Hippie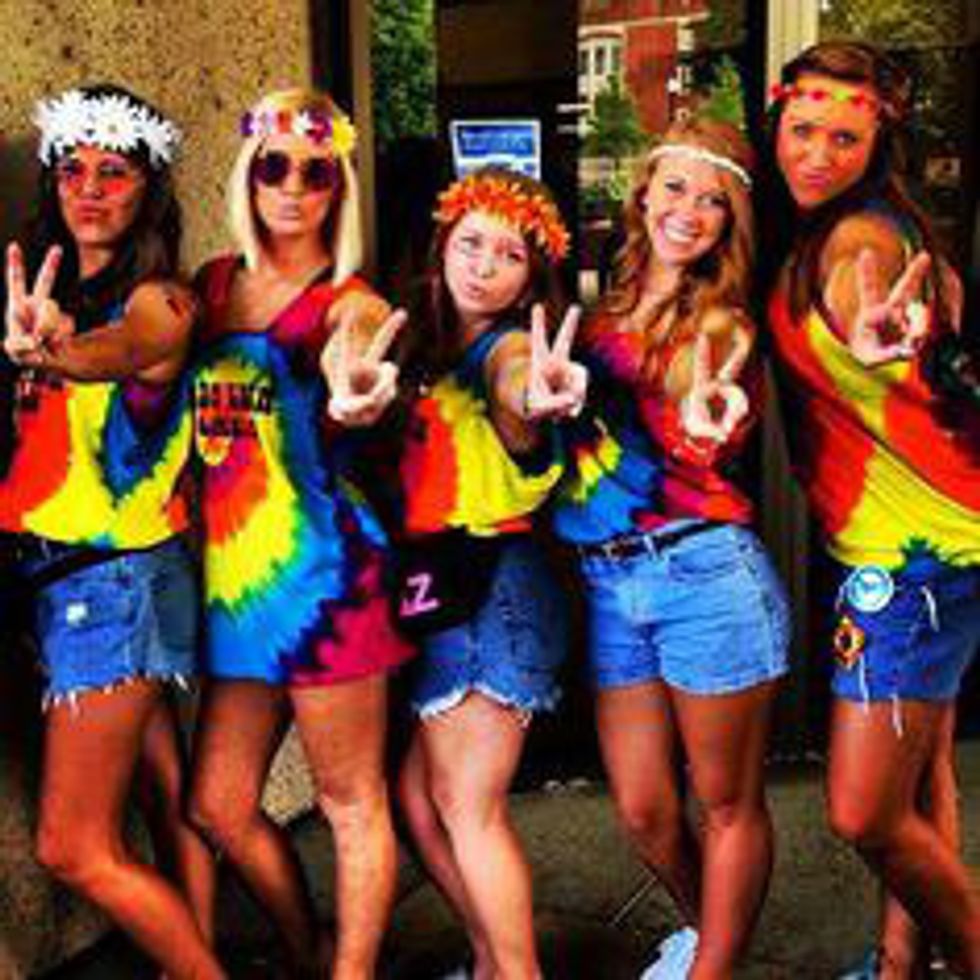 A good ole' tie-dye shirt, a flower crown, and some circular shades and BAM you have a hippie costume for this Halloween.
9. A Witch or Wizard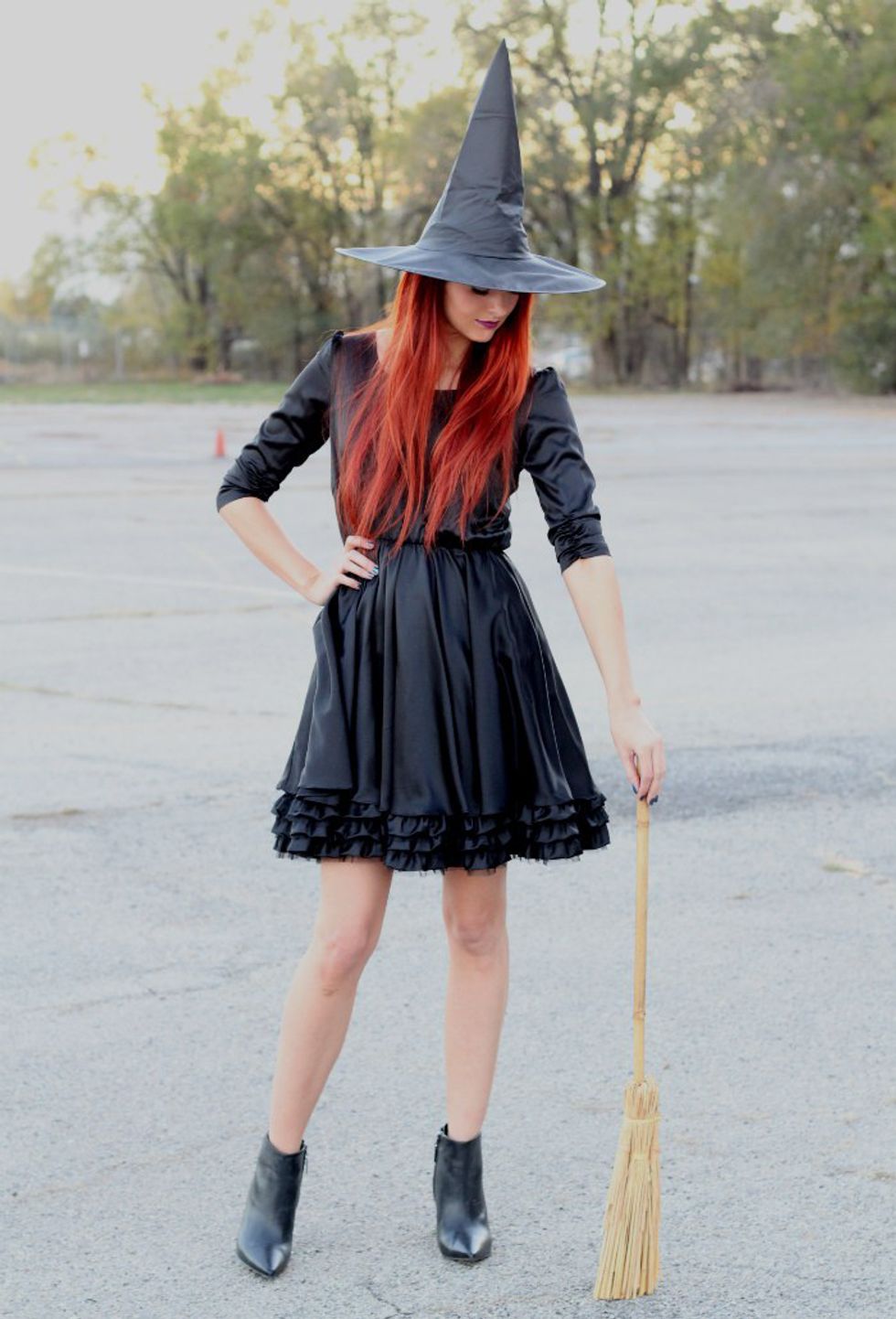 Whether you want to be the Wicked Witch of the West, Glinda the Good Witch, or Hermione Granger this Halloween, all you need is a pointy hat and a broomstick to get the message across—or a wand could work too.
10. An Angel or Devil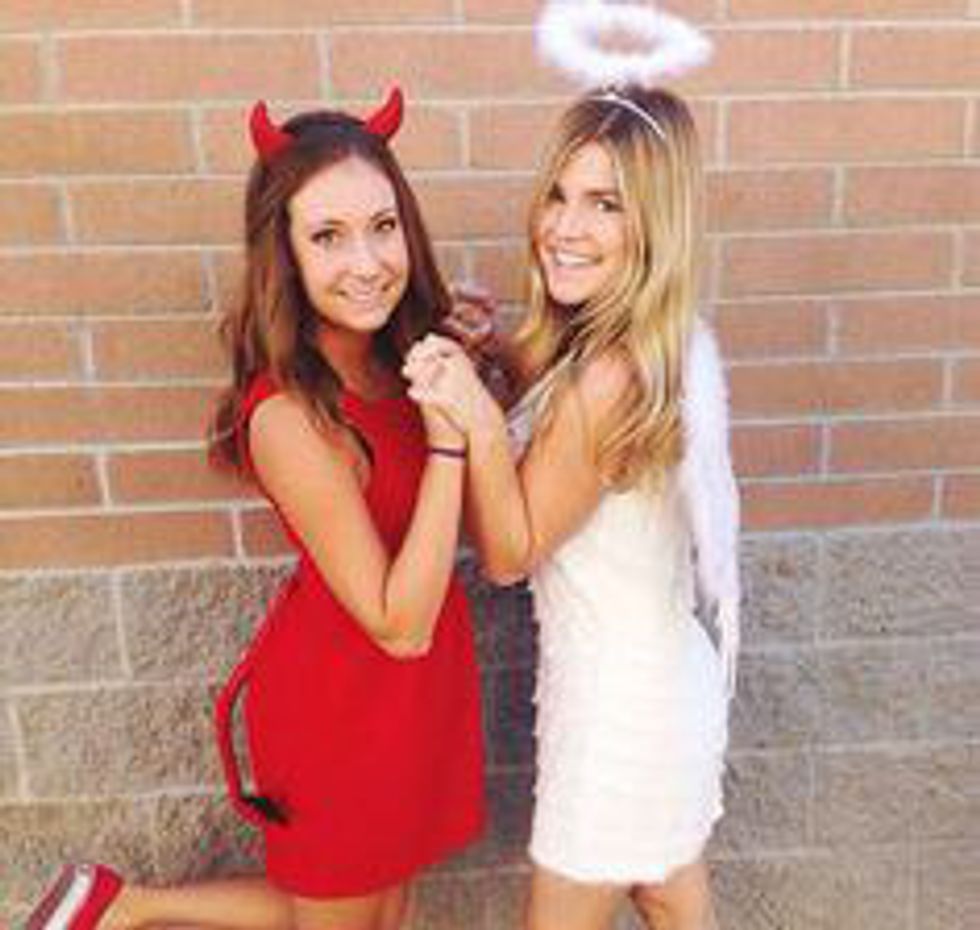 The stereotypical angel or devil costume for Halloween is always a good go to if you don't have time to pick anything up at the store. Let's face it, everyone has either a red or white t-shirt and pants in their wardrobe that they can wear with a little halo made out of pipe cleaners or a pair of devil horns that they got from the Dollar Store.
11. A Greaser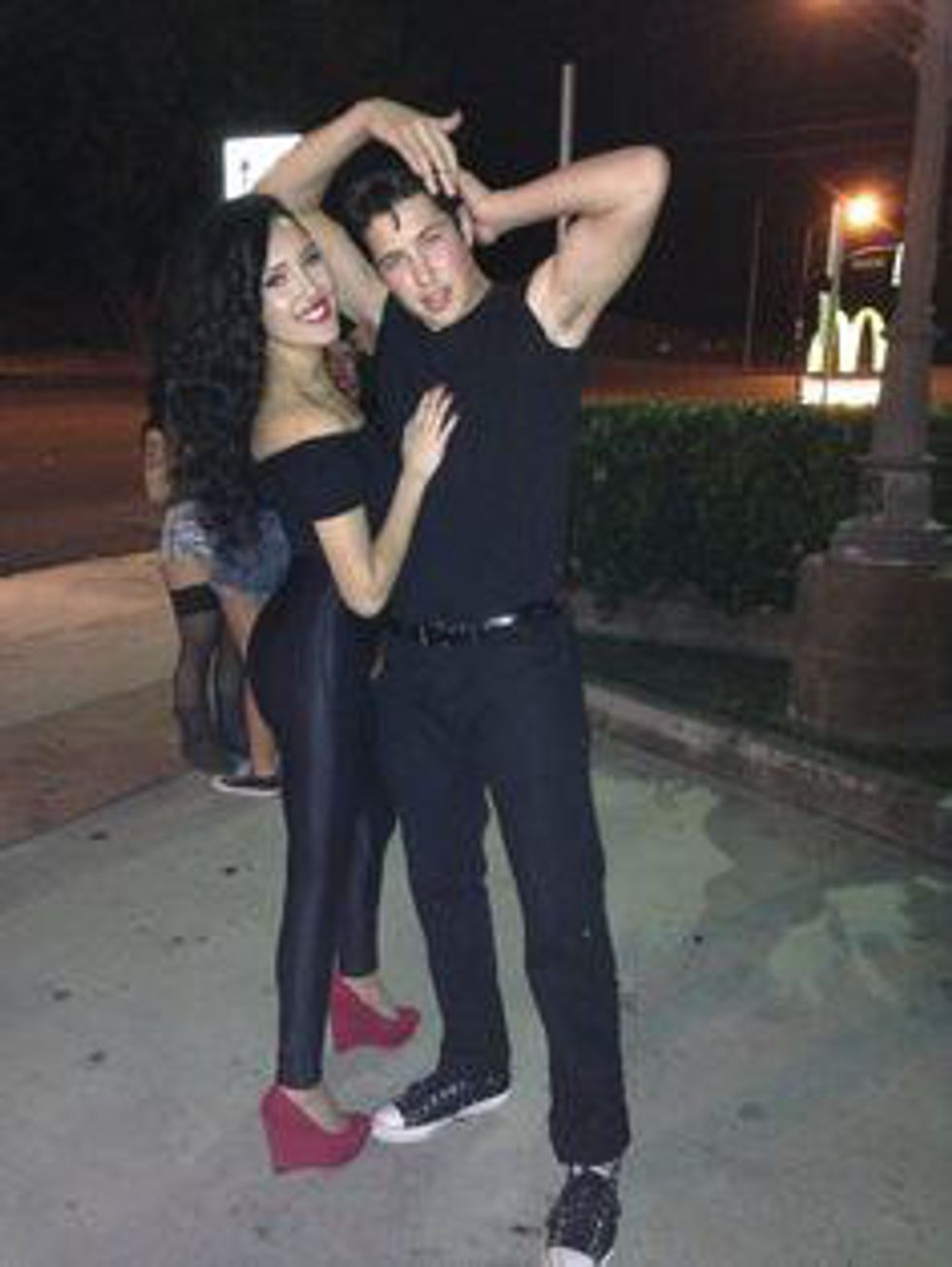 From black tight pants and off the shoulder tops to black or white V-neck tees and tight jeans, the Greaser look is another simple outfit to construct for when Halloween is right around the corner.
12. Anyone From The 80s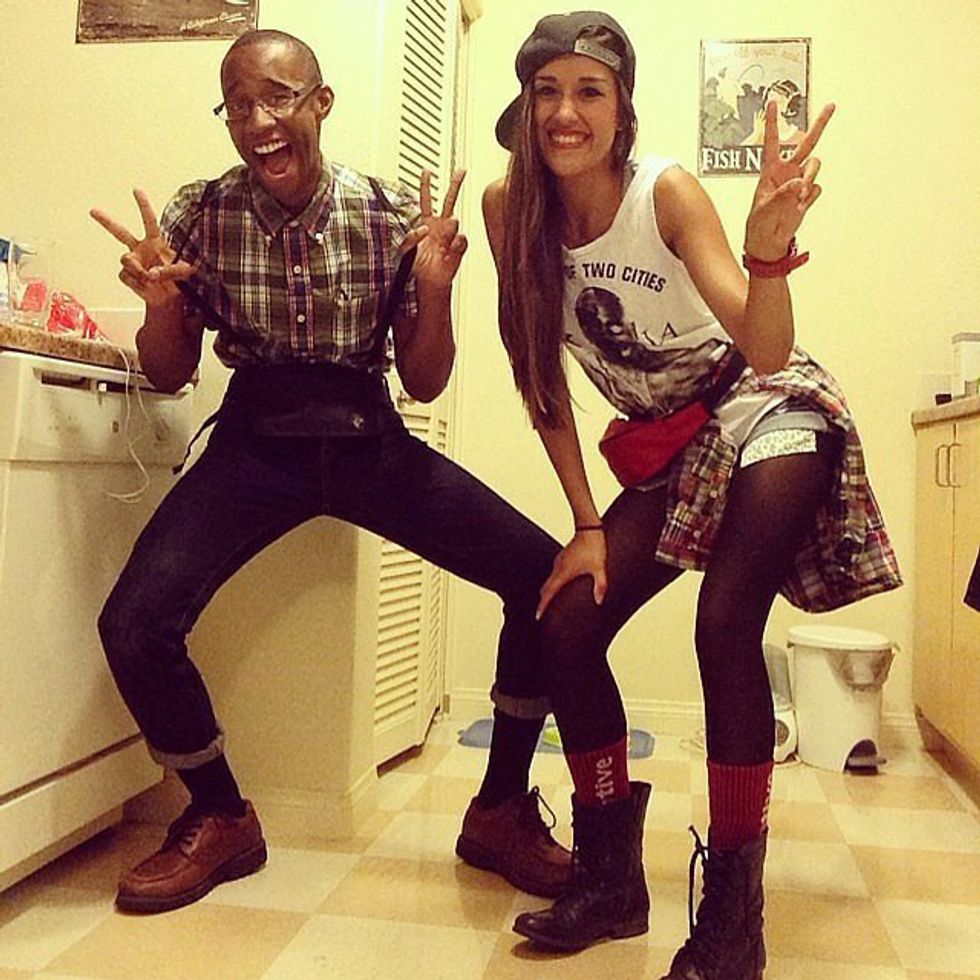 Big hair, funky patterns, leather pants, flannels, etc. The list could go on and on in regards to the 80s, which is why it makes for the easiest last minute Halloween costume. One could literally throw on anything from within their closet and look like they've just stepped out of an 80s movie if done right.
So, if you ever find yourself in a predicament with a last minute Halloween party coming up and no costume to wear, make sure to keep this list in mind. It might just save you a few dollars and the stress of trying to figure out what sort of elaborate creature you should go as this year.