It's September, which means it is back to school time. For all you rising freshmen, you probably don't realize that you are about to live in something that resembles a prison cell for the next couple of months. But have no fear. I was once in your shoes and I know now that I have to prepare. Here are eight DIYs that I certainly recommend you try.
1. Decorative Yarn Piece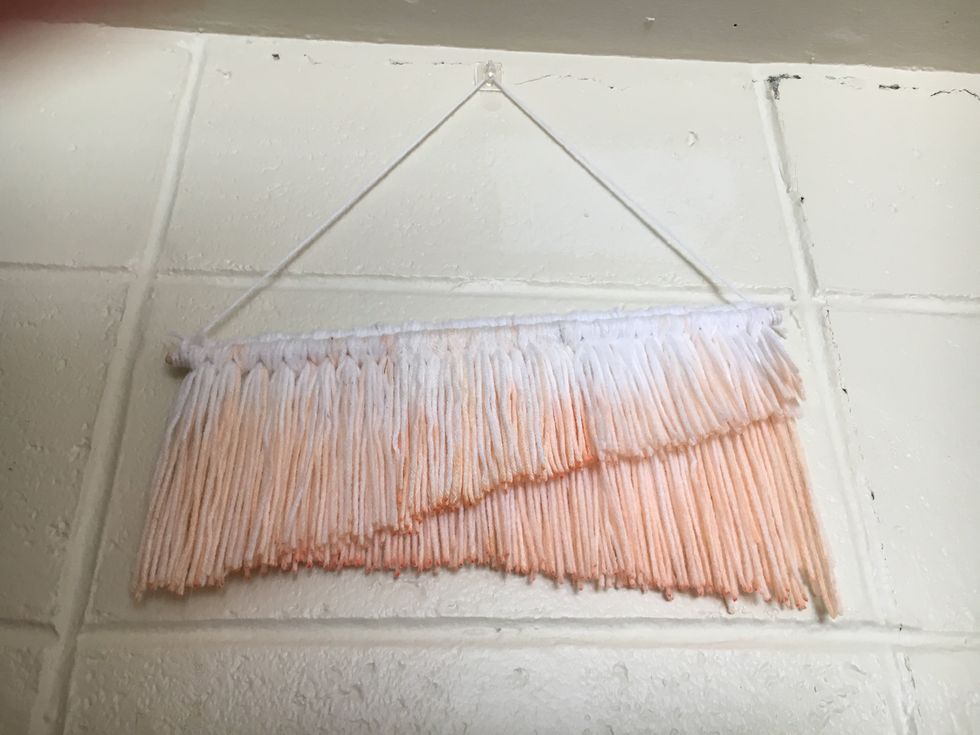 Jamie Silfen
All you need is yarn (I used white and dyed it orange, but you can use other colors), wooden dowels, food coloring, and a pot of warn water. Here are the directions (start at: )
2. Pen/ Pencil/ Marker Holder from tin cans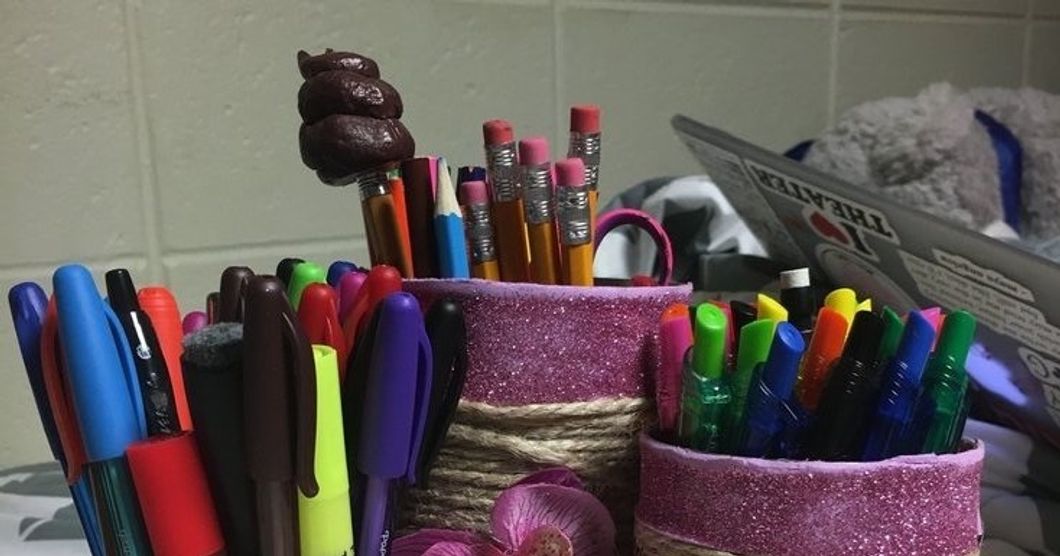 There wasn't a specific tutorial I used for this, but all you need is some sort of string (I used thick twine, but yarn can work too) and as I wrapped it around the cans, I glued it. When it was completely covered, I again went around the whole can, but made some 3D designs. Afterward, you can find a cute fabric to cut and wrap around the top, then you can find some flowers to put on the twine at your local craft store. I also did the bottom in twine. Finally, I sanded the sharp parts of the can to avoid cutting my fingers in the future. Then you're done.
3. Cement Hand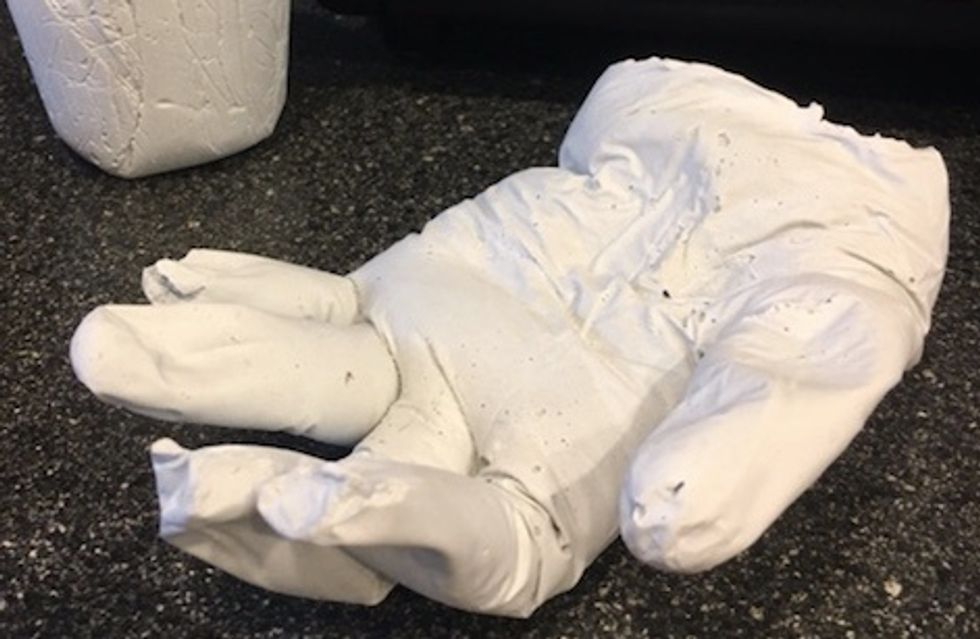 Jamie Silfen
Again, no tutorial. All you need is cement and a rubber glove. Most cement that comes in a powder just requires water, however, follow the instructions. Use this to hold your keys or even jewelry.
4. Canvas Art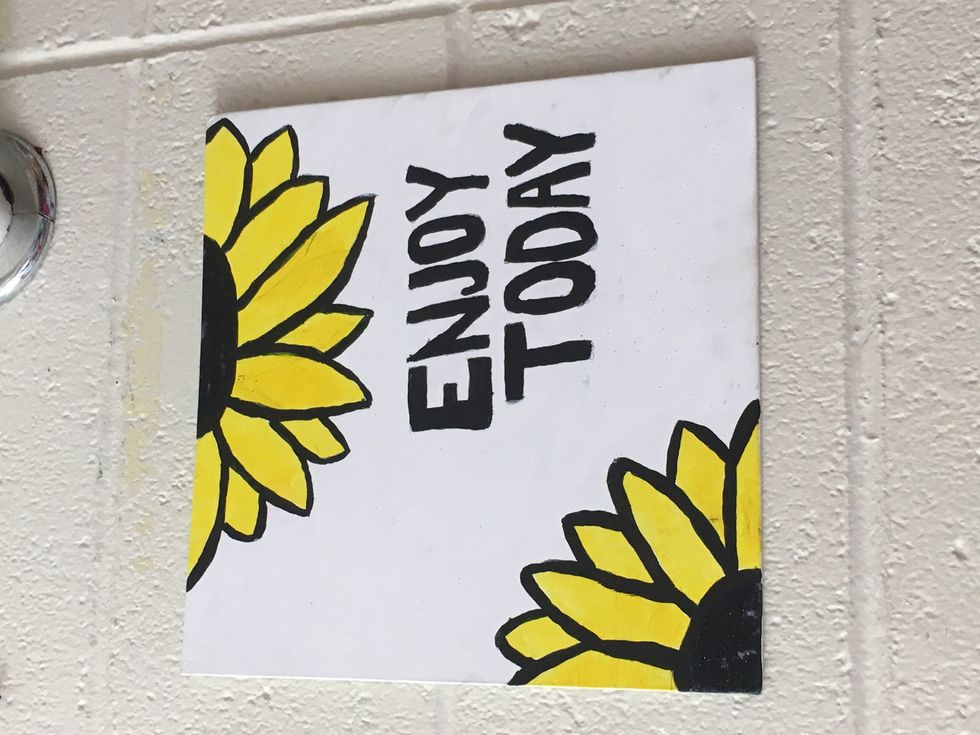 Jamie Silfen
Not so much as a DIY as it is a painting, but you do make it yourself. I choose a simple two-word quote with some bright yellow sunflowers to pick me up in the morning, but you can get creative with it. Pick whatever quotes you like, the options are limitless!
5. Yarn Tassel Garland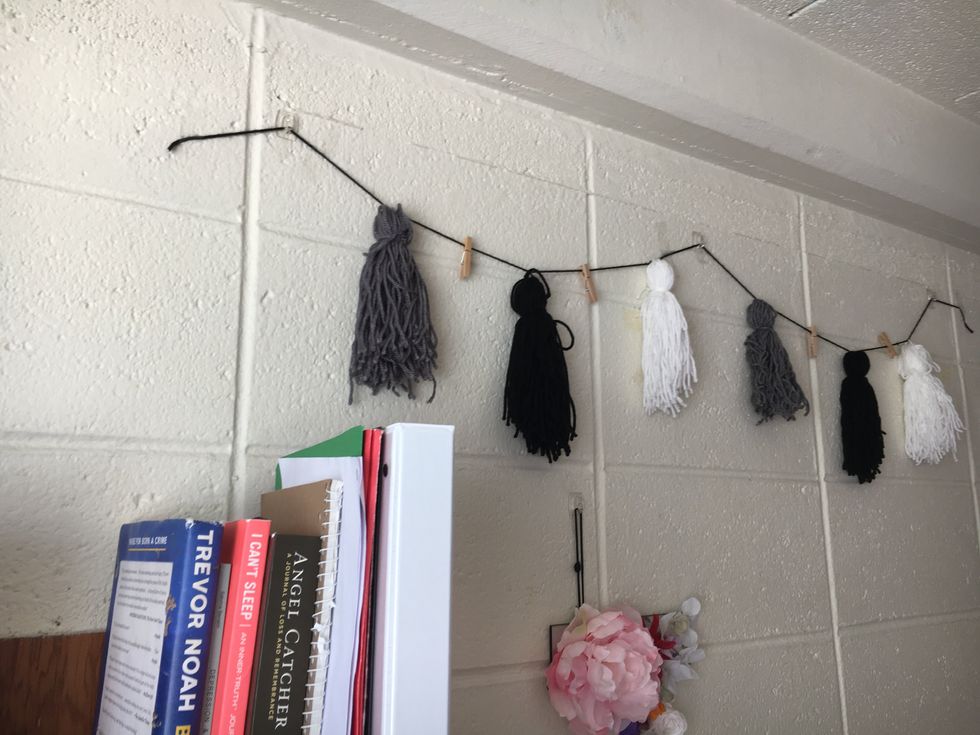 Jamie Silfen
Yes, another yarn piece. It's a cheap product you can pick up at your local craft store. All you have to do is follow this tutorial. You can use whatever colors you want, and even hang pictures in between.
6. Big Letter Covered in Flowers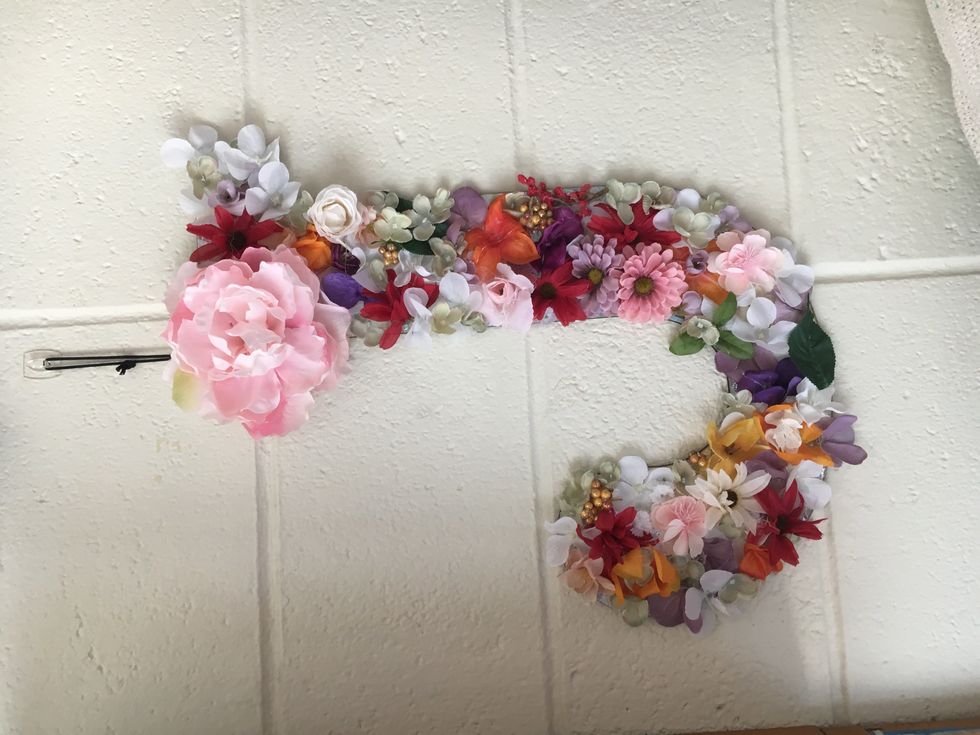 Jamie Silfen
This is my favorite. I bought a "J" — for my namesake — at Five Below, some fake flowers from my local craft store, and hot glued them sporadically. A simple project turned that part of my wall into something beautiful.
7. Washi Tape on Desk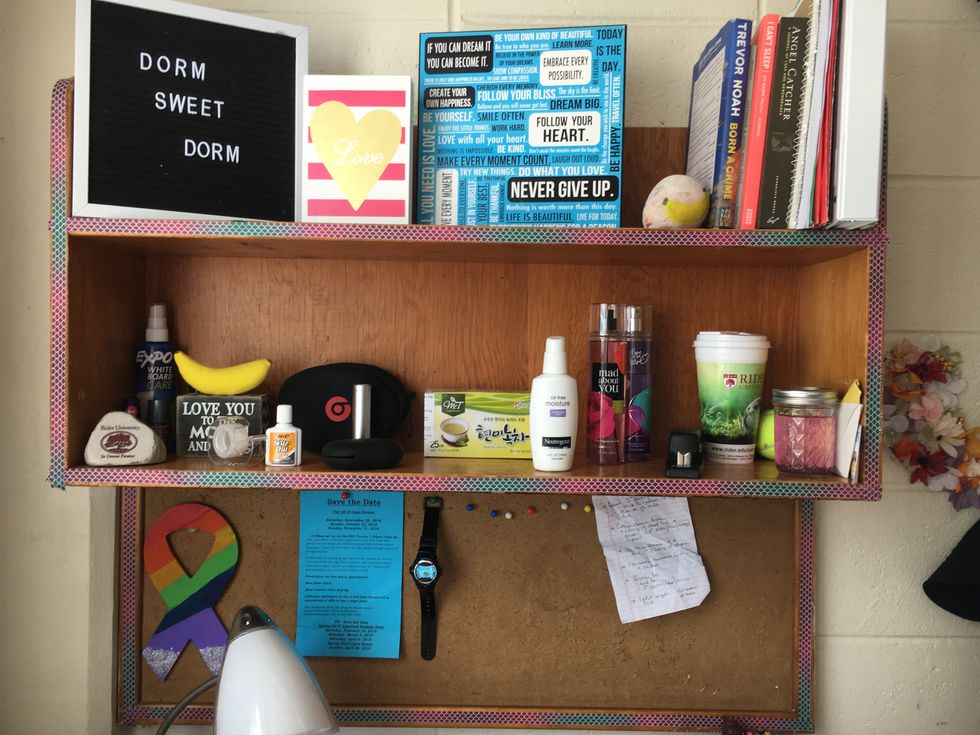 Jamie Silfen
This is probably the easiest one. All you have to do is purchase some washi tape, in whatever color/design you'd like, and tape it alongside the border of your desk. It brightens up that dull wood color and makes it pop.