DTP or dress to pin comes around once a week to sororities on campus. The first few weeks you might be organized but after a while you run our of inspiration. Whether your rules on jeans, sneakers or leggings are strict or not these items, all of student budget (!), should help give your wardrobe a splash of color and bring multiple new outfits to mind on DTP day.
1. T-shirt Dresses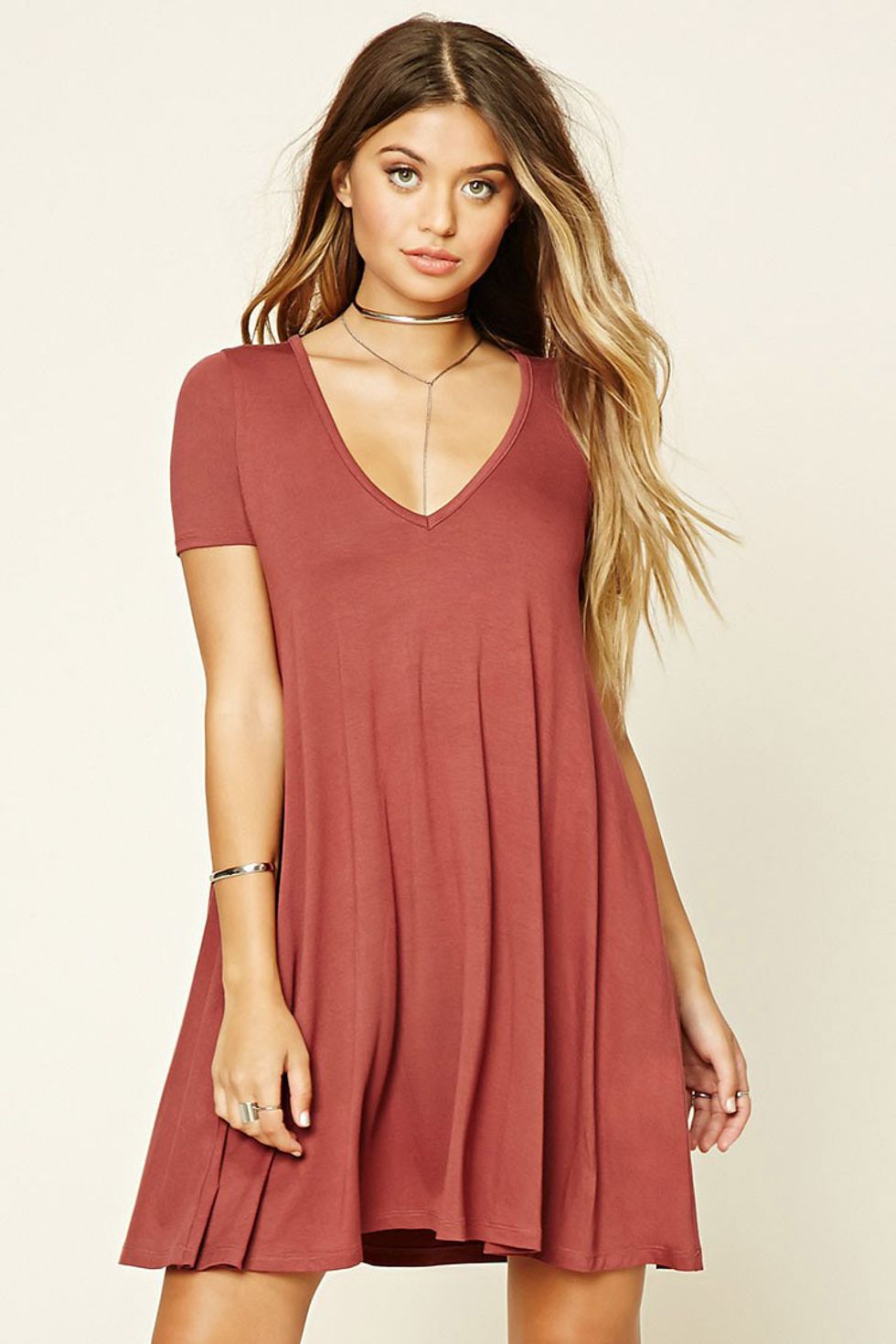 T-shirt dresses are great because they are comfortable to wear, which is obviously key, but they also can be worn again and again but in different variations. You can dress this up with a statement necklace, a belt, wear a sweater over it, tights and boots in the winter. The list is endless!
2. Jackets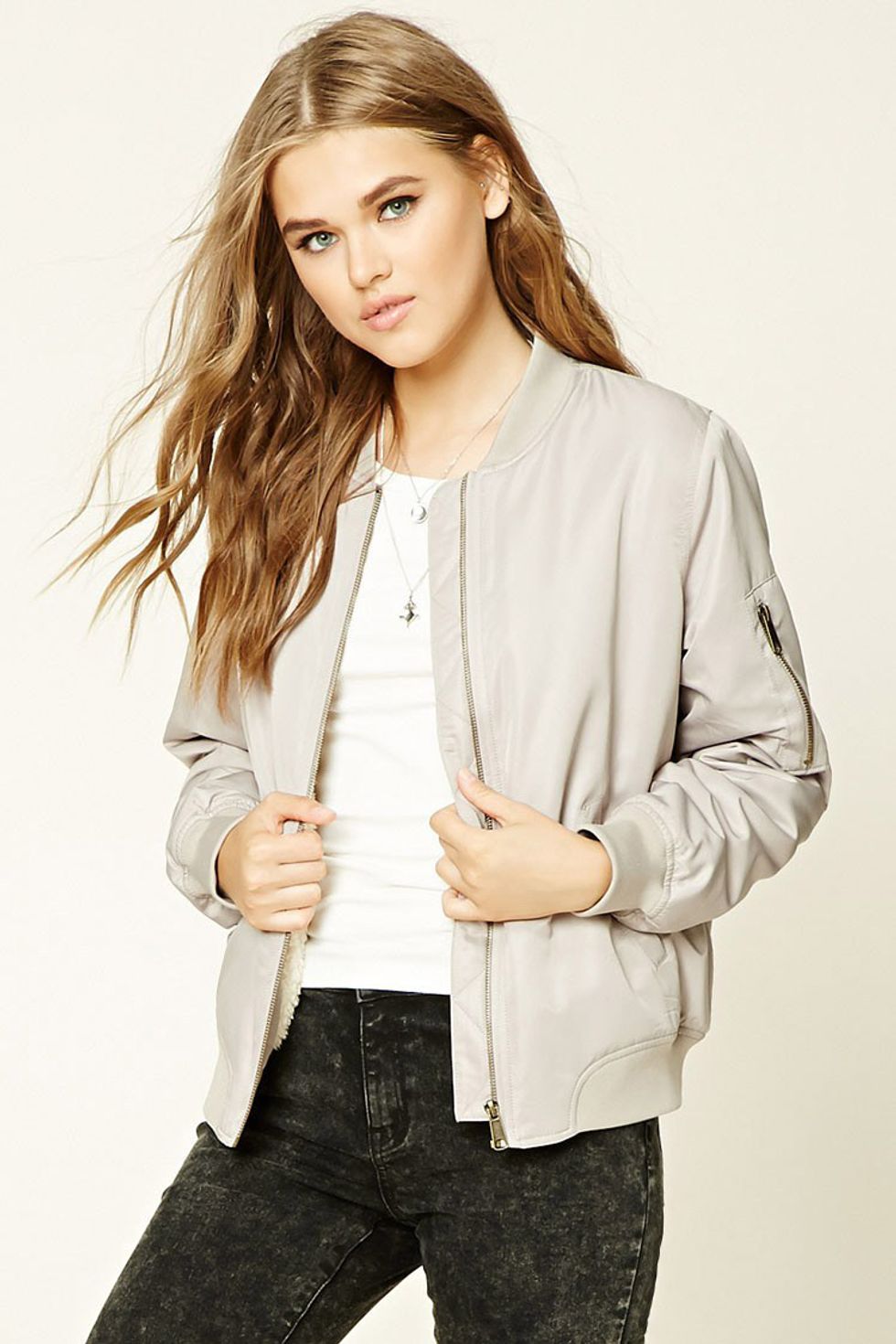 I have always felt that jackets are under used. If you are based in the south then I understand you might want to wait until cooler months but they can be, and often are, the statement of an outfit. You can wear your most comfortable t-shirt underneath too!
3. Ponchos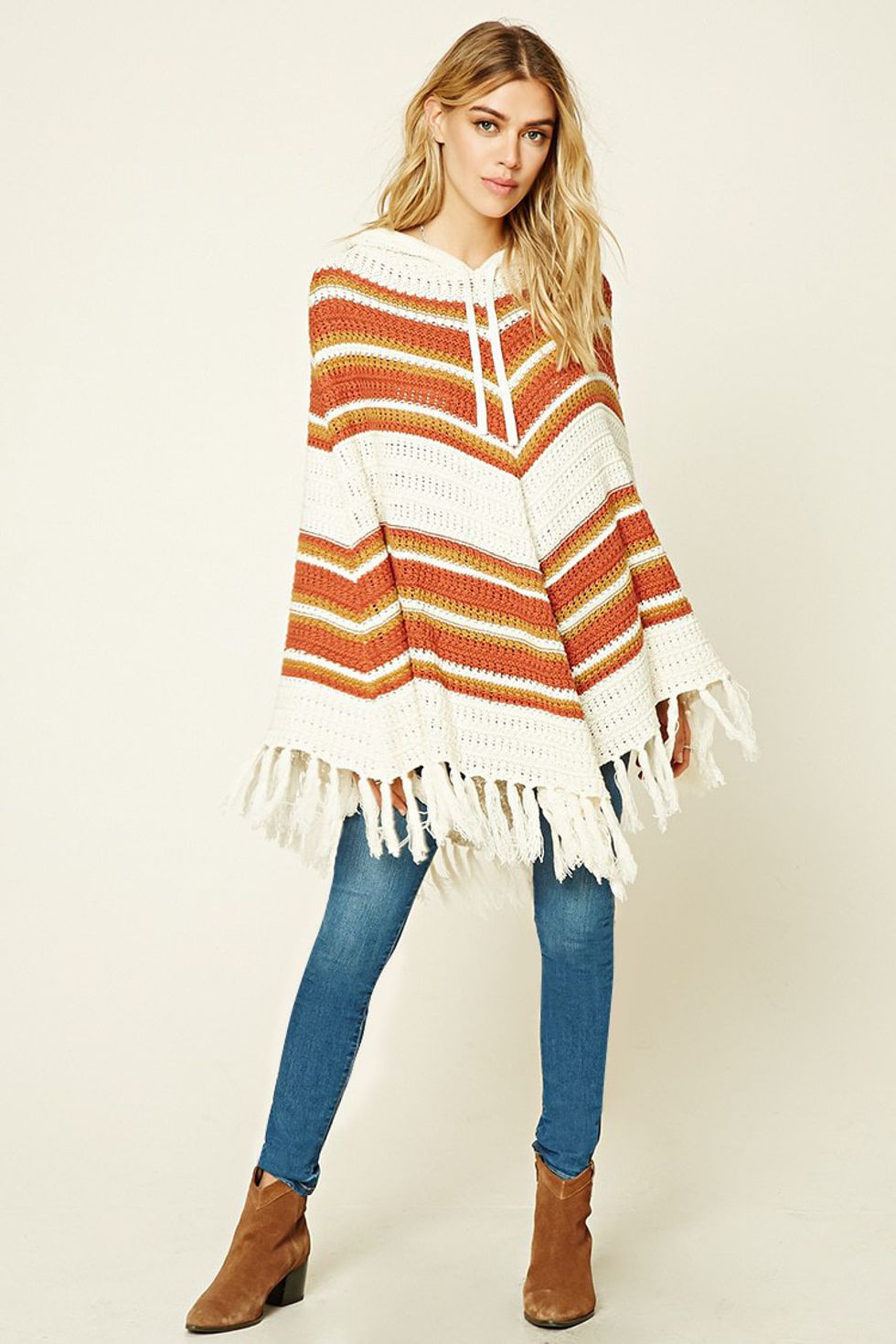 A fall classic. If pumpkin spiced latte came in clothing it would be a poncho. Similar to jackets, throw this over a nice pair of pants and a tank underneath and you have an outfit. Some ankle booties would look great too. This girl really nailed it.

4. Statement Pants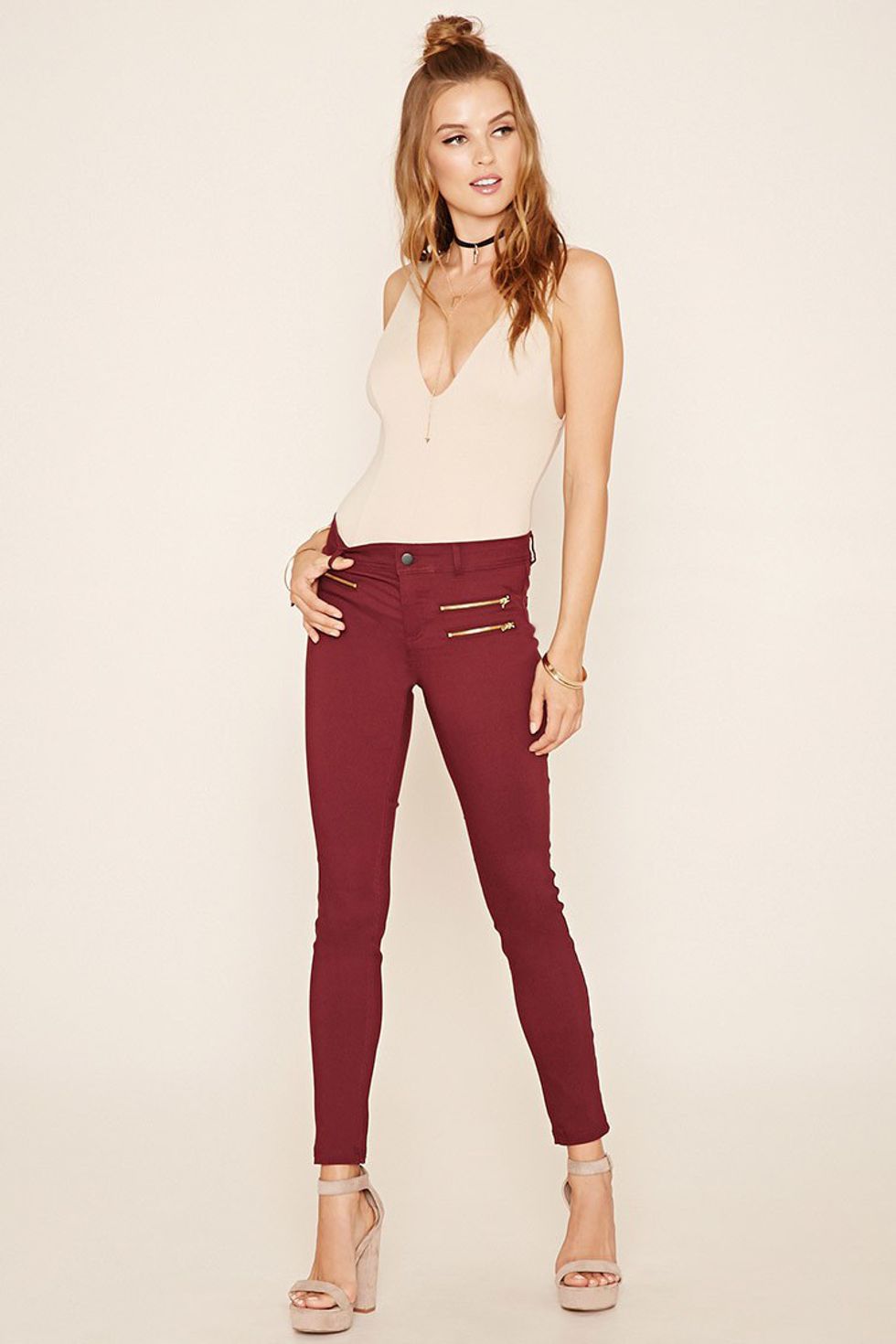 On the flip side if you are more of a pant person and have casual shirts get a bold color of chinos (kaki pants), they are perfect to tie together that statement look.

5. Bright/Patterned Shirts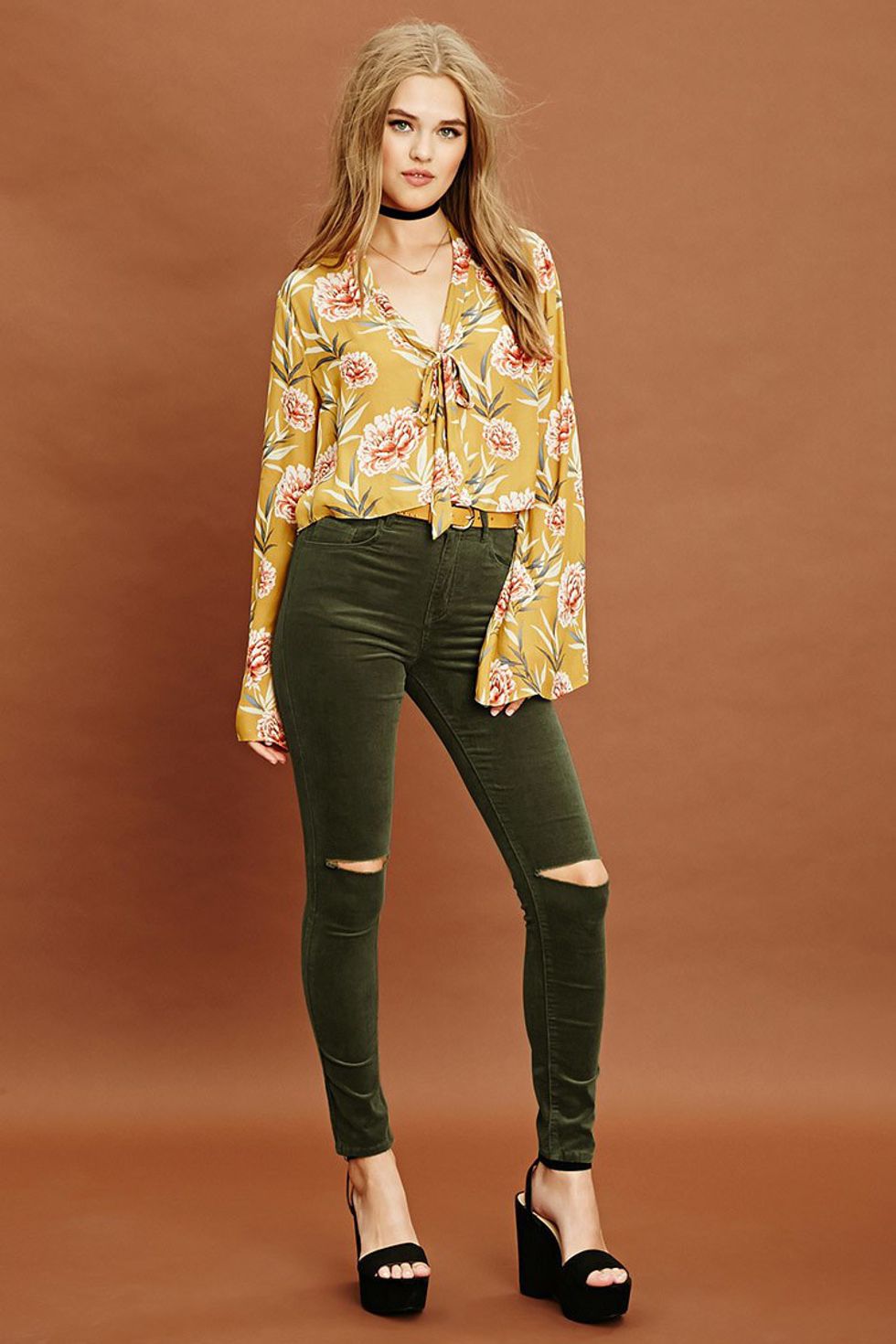 Now either with your bold chinos, or with another pair of your favorite pants, find a fun, bright shirt that will take that outfit from school to cool. This will also go with solid color skirts, shorts or denim.

6. Overalls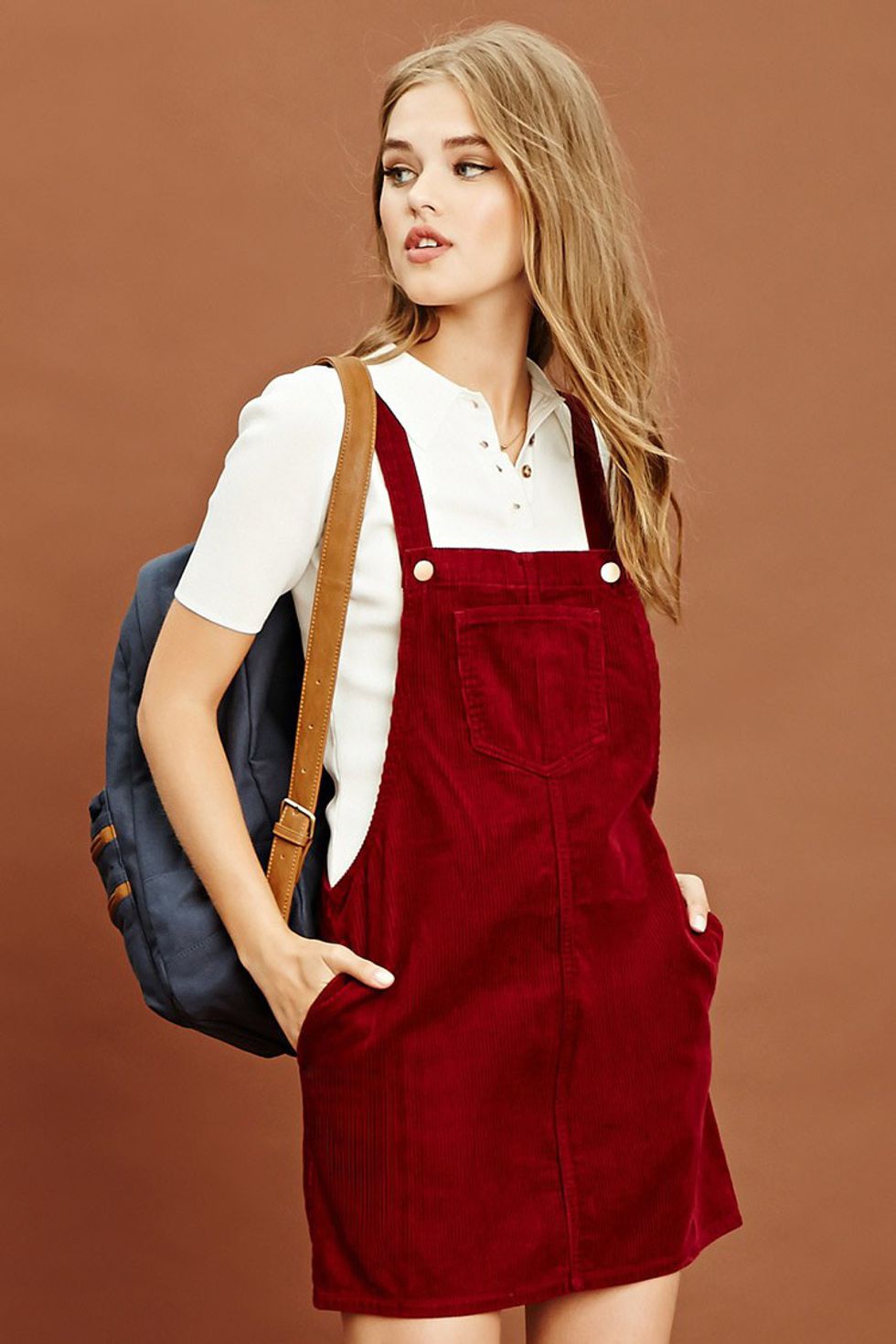 Oh man, I love overalls.They don't have to be something your mom made you wear in 2nd Grade. So school, so smart, so stylish. Again, throw on a regular shirt underneath and a pair of tights in the winter! You're welcome.
7. Rompers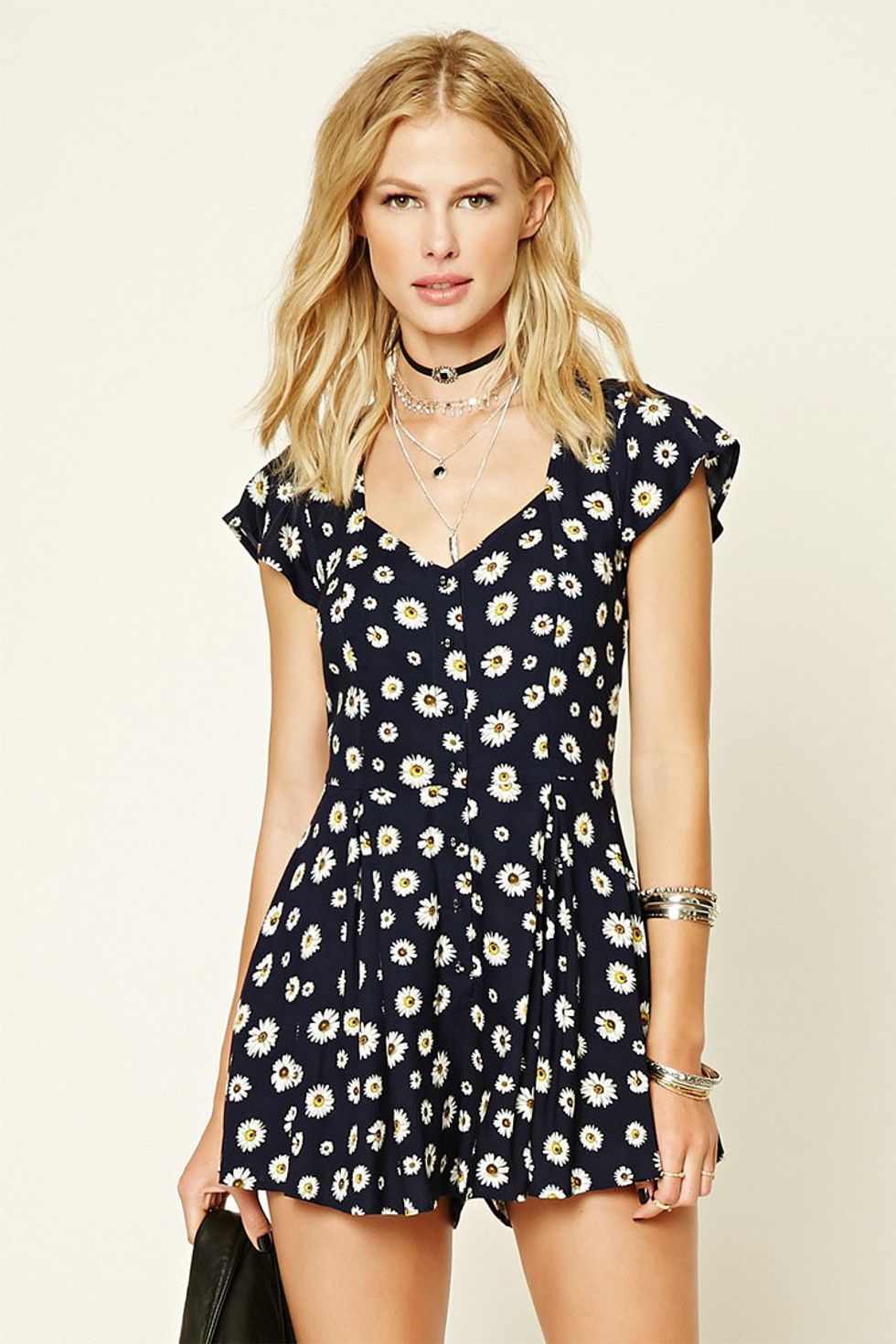 I know that rompers have been back in fashion for a while now but I can't get enough of them. They are so easy to wear and come in the best colors and patterns. You can get cheap and cheerful ones from shops like Forever 21 or H&M but you can also invest at Free People, Topshop, and Urban Outfitters.

8. Culottes
Saved the best until last. Culottes are my new favorite trend. A perfect in-between of shorts and pants. Easy breezy beautiful has never applied to something more.
So ladies take DTP days as a chance to feel your best. Don't let it be a drag, you'll struggle to run out of options with these new ideas. Look good, feel beautiful.