With baseball season finally upon us, it is time to put away the scarves and snow boots and crank out the baseball tee's and caps. Baseball is America's pastime and you don't have to be a die-hard fan to enjoy nine innings at the local ballpark. However, you do need to have a basic knowledge of the game in order to enjoy your time at the park and not piss off the other fans around you. I, a die-hard baseball fan, feel the need to explain some basic do's and don'ts for attending a baseball game.

Do - Cheer for your favorite team and players.
The majority of people go to games in order to cheer on their local team or their favorite players. If that's you, embrace it! When your team finally takes the field, stand up and cheer. When the All-Star third baseman makes a Gold Glove play, go crazy, and when the Tulo cheer comes on, clap as loud as you can. At the end of the day, baseball games are long, so buy into the atmosphere of the game and be the fan the players want you to be.
Don't - Be that annoying visitor fan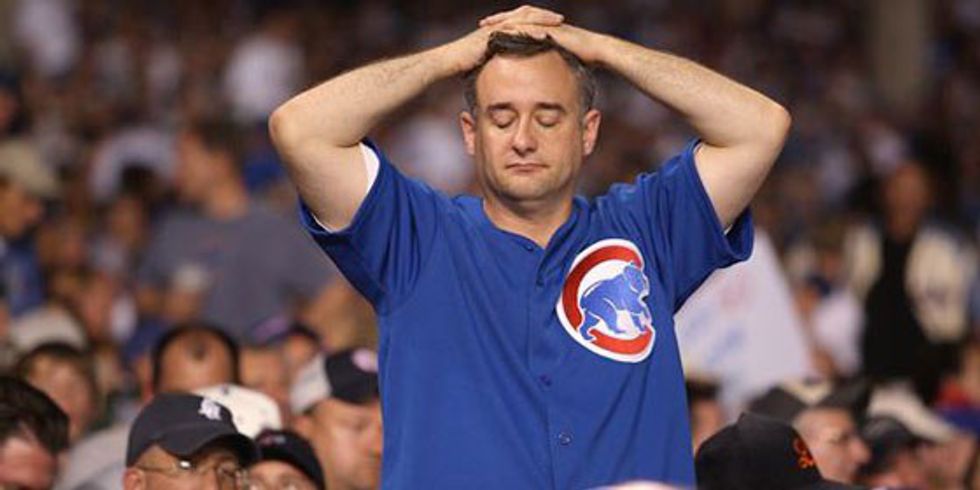 Look, it is totally cool if you live in Colorado but root for the Giants and I'm totally supportive if you want to go to Coors Field and root for the San Francisco Giants, but if you are that fan, be respectful. Remember that you are in enemy territory. I'm not saying you shouldn't cheer when Buster Posey hits a grand slam, I'm just saying be respectful to the 40,000 other fans around you.
Do - Take pictures of the game
Going to a baseball game is an event for most people, so take a lot of pictures. Take pictures of the beautiful ballpark, the players, and of you and your friends. You are going to want those memories some day and you will be really happy that you took that picture of Mike Trout when you sat in the outfield right behind him.
Don't - Take pictures at the wrong time or go over board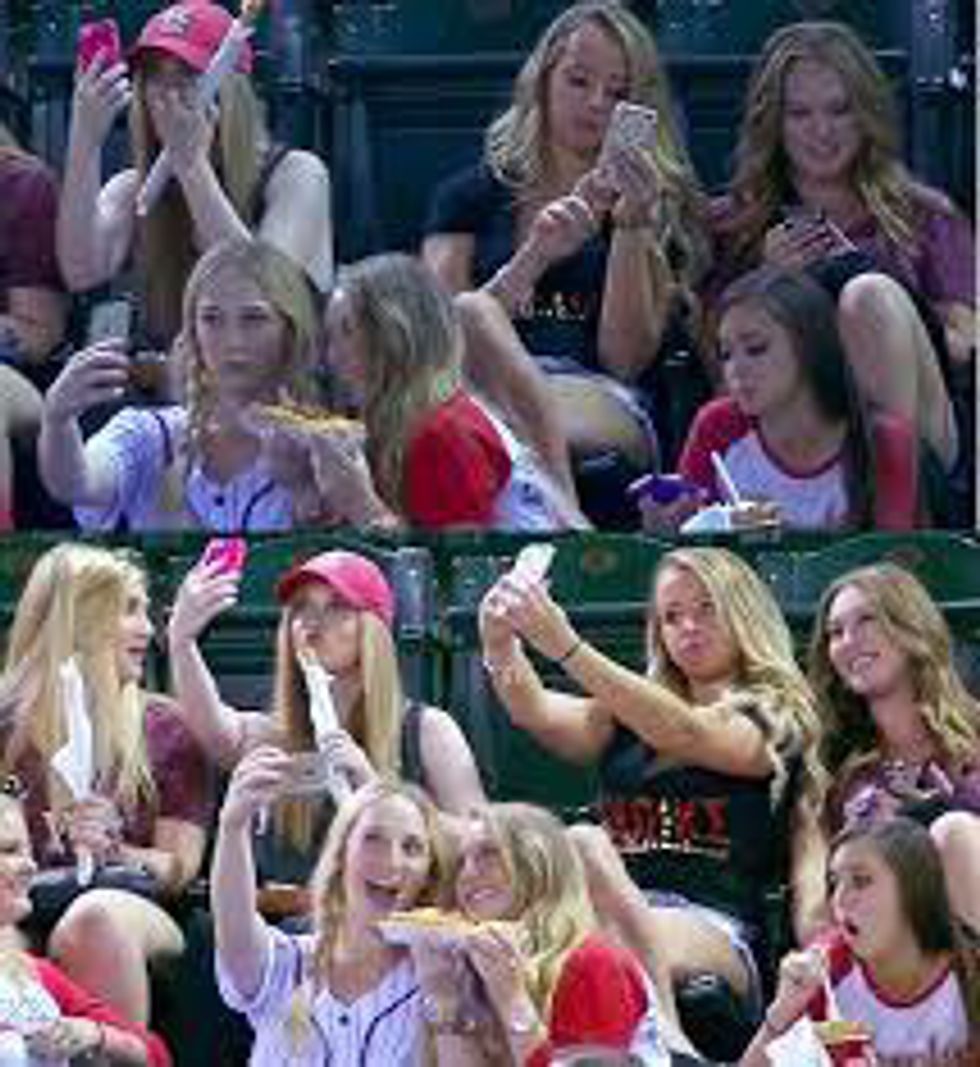 There is a time and a place for pictures to be taken at the ballpark. While there are two strikes on Nolan Arenado in the bottom of the ninth in a tied game is not the time. I know your Instagram will not be on fleek if you don't get a picture of you and your bestie with the game in the background, but the 100 fans who cannot see the game because you need that picture now won't be too happy with you.
Wait until there is a pause in the action - which happens all the time, this is baseball after all - to take that picture. The other fans at the park will thank you for it. Also, don't go crazy with the selfies. Your friends on Snapchat get it, you're at the game. They don't need to see 1,000 pictures of you eating your hot dog.
Do - Feel free to look down at your phone
Look, I get it. Baseball games can be crazy long and sometimes you need to answer that text or look something up. I would be lying if I said I haven't checked Twitter while at the ballpark. So, feel free to take a mental break every once in a while and look down at your phone.
Don't - Be attached to your phone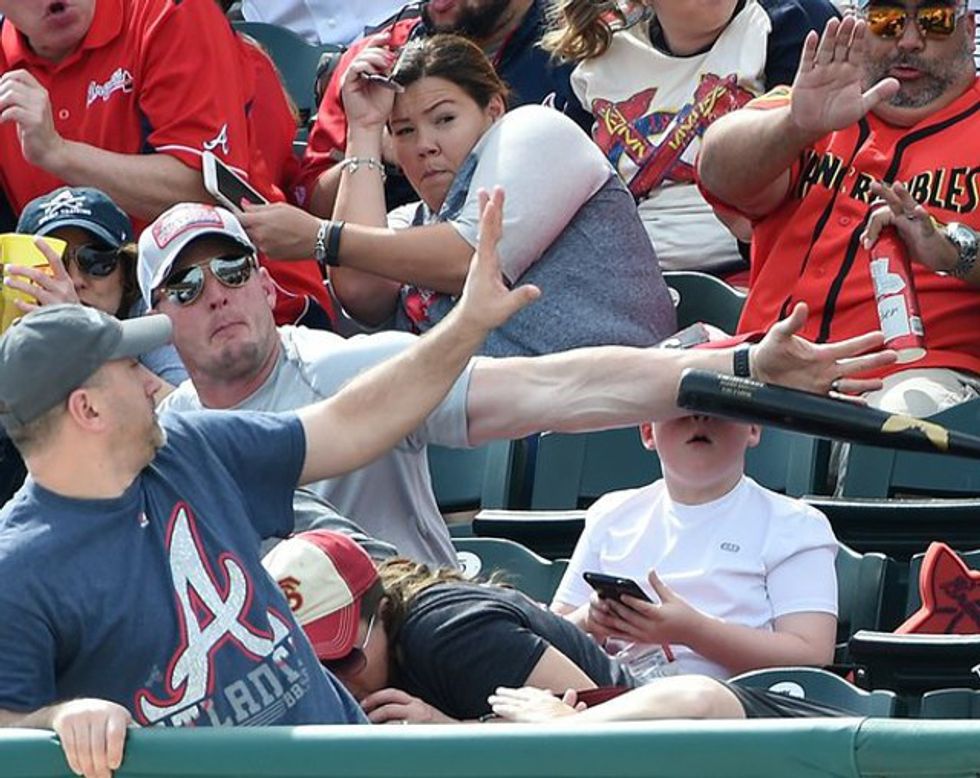 You or somebody paid a lot of money to have those seats right behind the Cubs dugout, so actually pay attention when the game is being played. Also, at MLB parks, fans are insanely close to the field. Foul balls and broken bats fly into the stands every inning. If you are too busy looking down at your phone, you will not be able to protect yourself when that chunk of bat comes flying toward your face and personally, I don't want your blood all over the back of my white jersey. So, please, eyes on the field when the game is being played.
Do - Feel free to leave your seat or leave the game
One of the best things about physically being at the game is being able to walk around the ballpark and take in all the sights, sounds and smells of the game. So feel free to take a stroll around the ballpark and learn more about the park, the team and baseball. Also, baseball games can be ridiculously long, so if you need to leave, it is cool. No one will judge you if you need to tap out after being at the park for three hours.
Don't - Get up at critical points in the game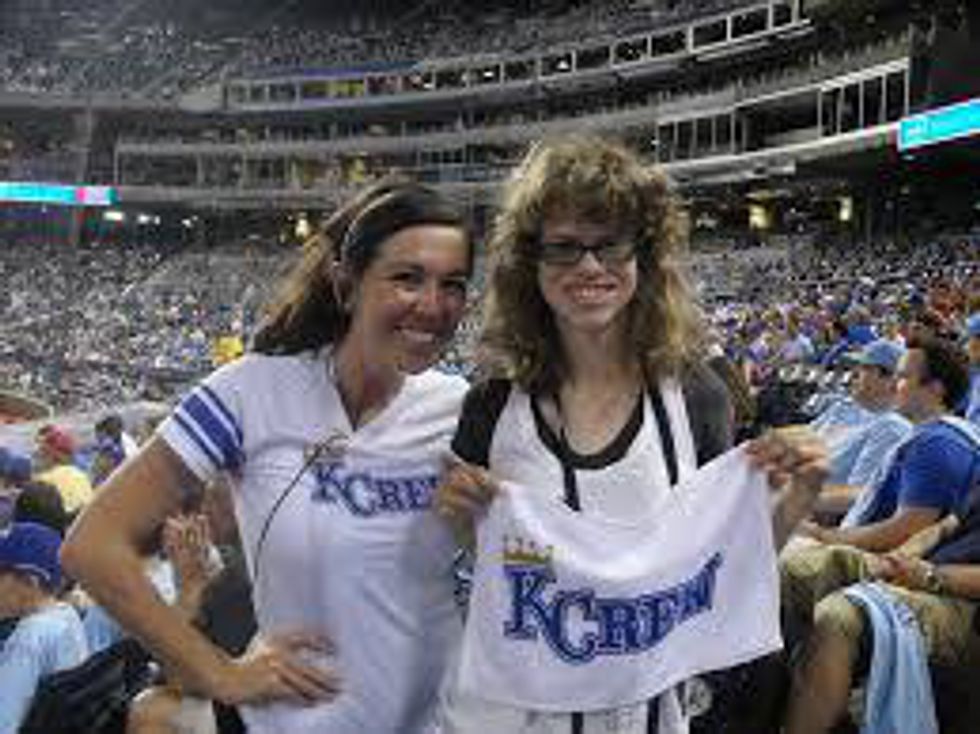 One of the beauties of baseball is there are built-in breaks. Every half inning there are about three minutes for the players to take the field. If you need to leave or want to get up, that is the time to do it. Please, do not sit through that break between innings, watch a few batters then decide to get up when Bryce Harper is up to bat with the bases loaded. Again, this is where some baseball knowledge is key.
Don't stand up when the game is being played, or every other fan in your section will be pissed at you. Now personally, this is my biggest pet peeve when I go to games. I'm a pretty short girl, so whenever a group of people chose to leave and take their sweet time gathering their things and saying goodbye to the people around them, I can't see over their stupid heads. Please, for the sake of all short girls around, wait for breaks in the game to leave.
Do - Try to get that foul or homerun ball
You're just lying to yourself if you say you don't want to leave the park with that coveted souvenir. So when Jose Altuve hooks one a little left or when Corey Dickerson cranks one to the right field bleachers, try to get that ball. It is so exciting when you get your first foul ball. I still have mine and the ticket from the game. Go ahead and go for that ball, you deserve it.
Don't - Go crazy or interfere with the game for that ball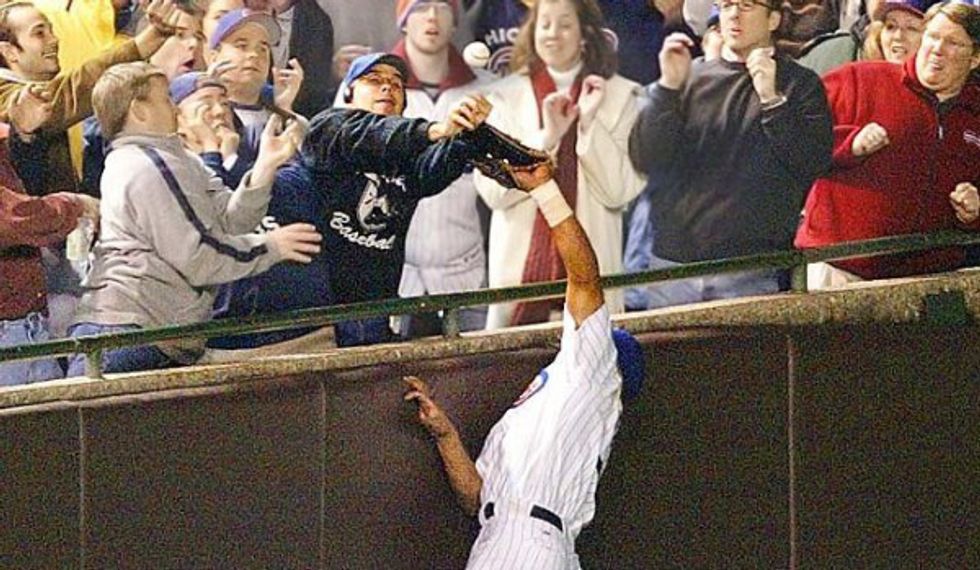 Look, we all want that foul ball, but there is a line of craziness you shouldn't cross in order to get that ball. Don't dive or jump over a fence to get that ball. It is only worth $5; it is just not worth it. Also, do not interfere with the game in order to get that ball. Do not lean over the fence and whatever you do do not touch a ball that is in play, or you will be booed out of the stadium. Just ask Steve Bartman.
---
Going to a baseball game is one of the best things of summer. Having a basic knowledge of baseball is recommended, but if you don't understand, for the sake of all other fans, please follow these basic do's and don'ts. Now, let's "PLAY BALL!"