This week, I decided to interview someone who recently visited the beautiful country of Iceland over her winter break. My roommate, Maddie Loftus, went to the country for a week and has not stopped talking about it ever since she has come back. So, I decided to ask her a couple of questions regarding her trip to give people an insight as to why they need to visit Iceland!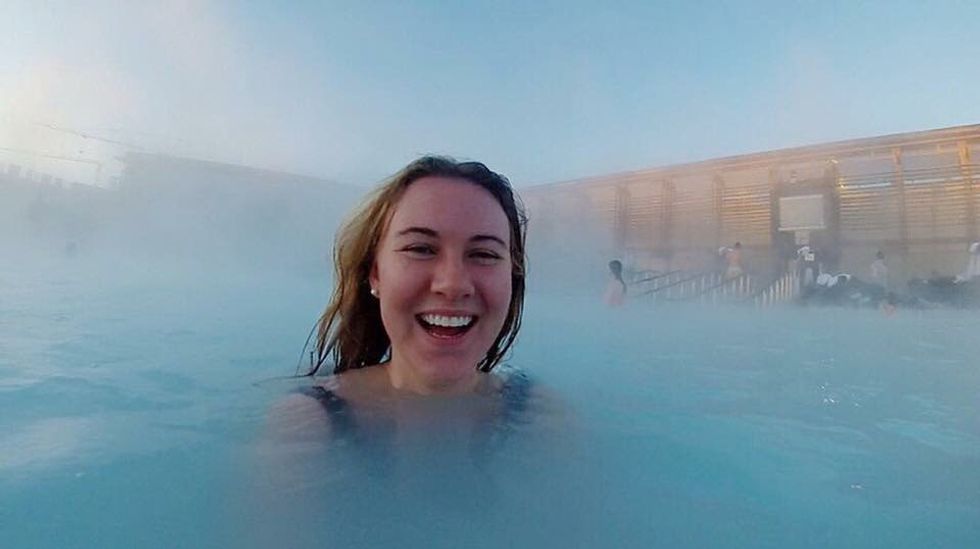 "Over Thanksgiving, I got a text from my friend saying, 'Let's go to Iceland!' Without really thinking about it, I booked a ticket about a day after she asked me and I was set to go."
Did you know how to speak the language?
"Hell no. But it was such a pretty language, I wish I could speak it."
Where did you visit?
"We stayed in Reykjavik, the capital, for the first night. Then we went to Vick, which is a really small town in the Southern most part of Iceland, for the night. Then we went back to Reykjavik for the last two nights. Fun fact — there are only 200 people who live in Vík."
I've heard a lot about the famous Blue Lagoon … did you go there?
"Let's sound little more scripted, Ana! Why yes, I did go to the Blue Lagoon. We went our first day there, super jet-lagged, but, there's a process that goes along with it.
Blue Lagoon is right near the airport, so after we checked into our AirBnB we went. After arriving, we pulled up to the Blue Lagoon spa and it was a whole other world you wouldn't think existed. It was like a high-tech spa. Ana ... it was craziness. I wish I had more pictures. It was insane.
You were given a bracelet that practically was a key to the magic. It was so cool.
I was able to get a massage, drinks and a face mask.
Don't forget, it's man made. It's the biggest tourist trap. We swam in it for about an hour and a half.
When we looked out, we saw mountains. Huge, huge mountains.
It wasn't too steep, so we were able to comfortably swim and enjoy our view."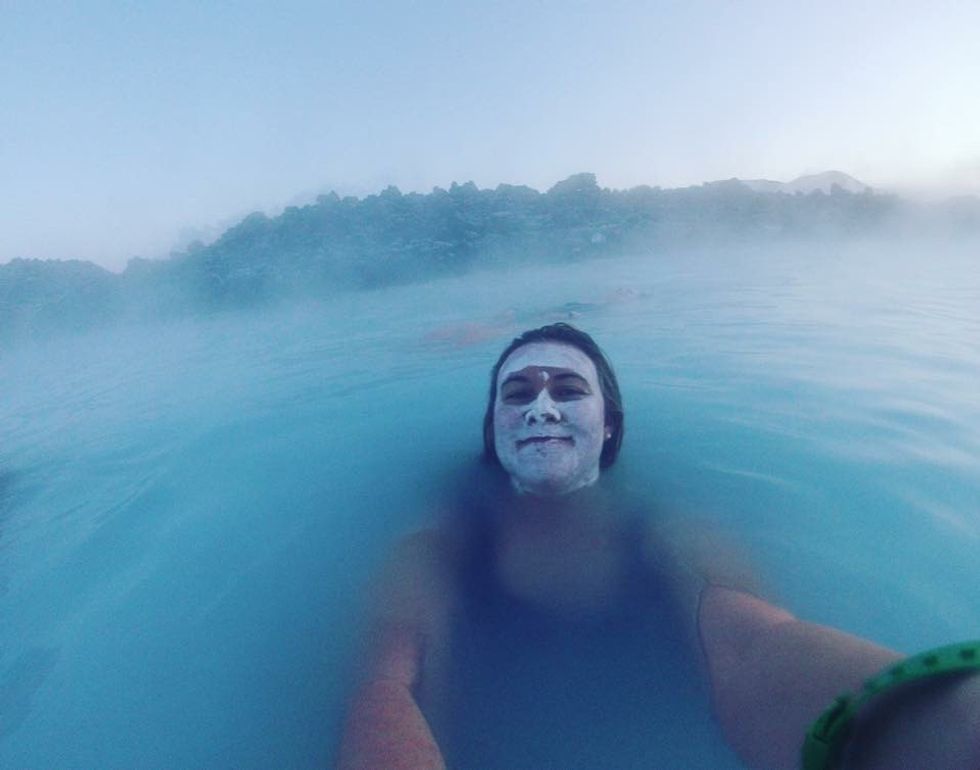 "Compared to other trips, no, but shopping and being in Iceland, sort of. If you plan it right, not too expensive. Flights were not expensive. It was a reasonably priced trip. Round trip it was $300. I mean, it's more expensive to fly to North or South Carolina. Their currency is Króna. Everything there is really expensive."
Was it safe?
"Yes, it is so safe. We would talk to the locals and they would say there are no crimes."
How was the food?
"So good! There was shark, reindeer, link and puffin, which is their national bird. It was surprisingly good! Everything was really fresh."
How was the night-life?
"Um … well … AMAZING. I wish I could live there! They don't start partying until midnight in Reykjavik; you can't go wrong. There's so much to do and the people are amazing."
Would you recommend someone to visit this country? If yes, why?
"Obviously yes! Yes because it was the most amazing experience of my life and it sucks being back at school! The country is just so beautiful and I would love to go back in the summer when there is 13 hours of daylight, not only five. In February, they only have one hour of daylight. Isn't that crazy? It would be cool to go back. I miss it so much."