Do you know what it means to miss New Orleans? I'm not just talking about Louis Armstrong's classic tune, I'm actually asking, "Do know what it means to miss New Orleans?" Because I sure do.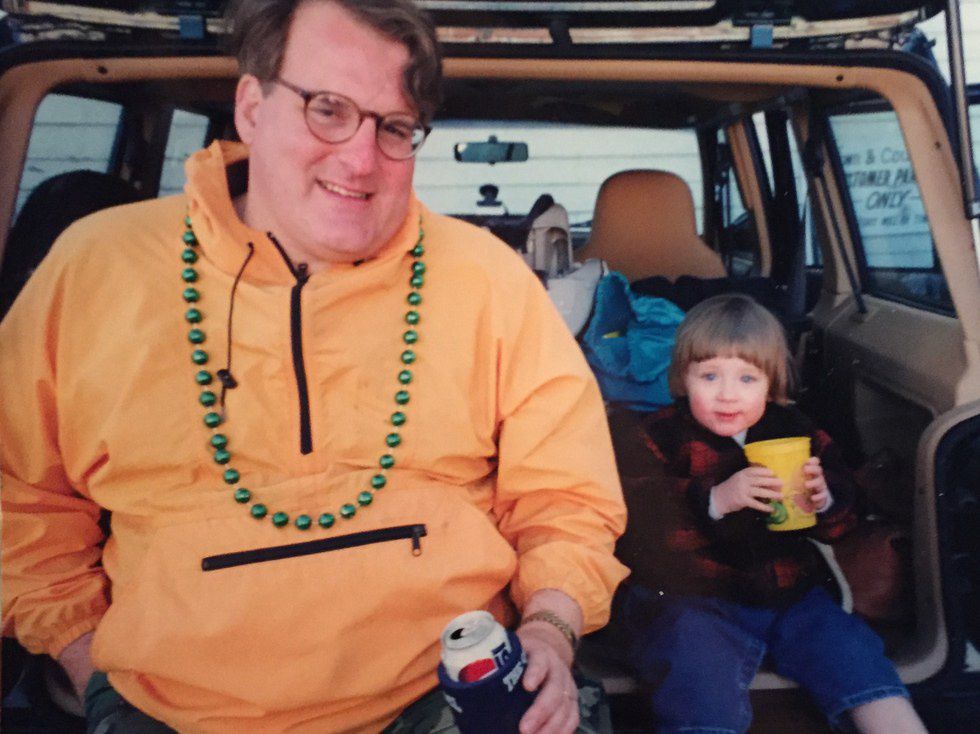 I have lived New Orleans for about 11 years out of my 19, but for about 11 of those 19 years I also have been living in South Carolina or been away at boarding school or college. But, I have never missed a New Orleans Christmas filled with the glistening lights in the Oaks or in the Roosevelt. I will never not celebrate Mardi Gras—I will never miss the opportunity to get some King Cake into my diet (I get shipped like four each year #blessed). I also wear my Mardi Gras rugbies year round. I won't miss a Saints game even if that means I have to refresh Twitter every minute or live stream it on my computer, and you know I would never miss an opportunity to wear a Saints jersey.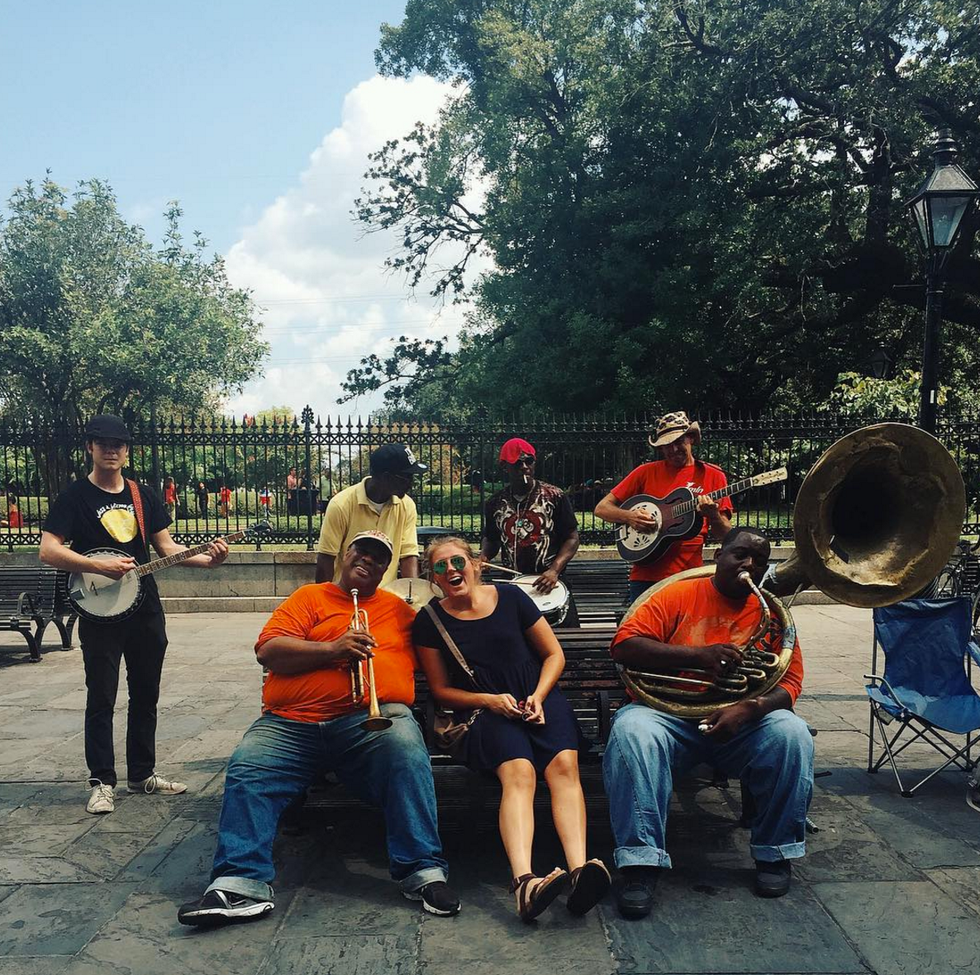 I miss not being able to pick a restaurant because there are way too many options. I miss hearing street cars go by while drinking a chocolate freeze from The Grill. I miss nawing on Roman Candy at the zoo. I miss walking down the streets hearing different groups of musicians playing music. I miss all the festivals whether it's Po' Boy, Jazz, or King Cake. I miss the occasional y'all accent and seeing someone you know on every street corner. I miss late nights at Creole Creamery being a "tasting hog" and trying Black and Gold Crunch every time even though you know for a fact you'll be getting a scoop (one day I'm going to do the Tchoupitoulas challenge. #ForRealThough). I miss running down St. Charles and walking in Audubon Park watching all the dogs prance by. I miss debutante balls and dancing in the streets; second lines and hanging out with your mama; walking down Magazine with your girlfriends walking into every shop. Honestly, I even miss the crazy drivers... Well, I guess I am one, too.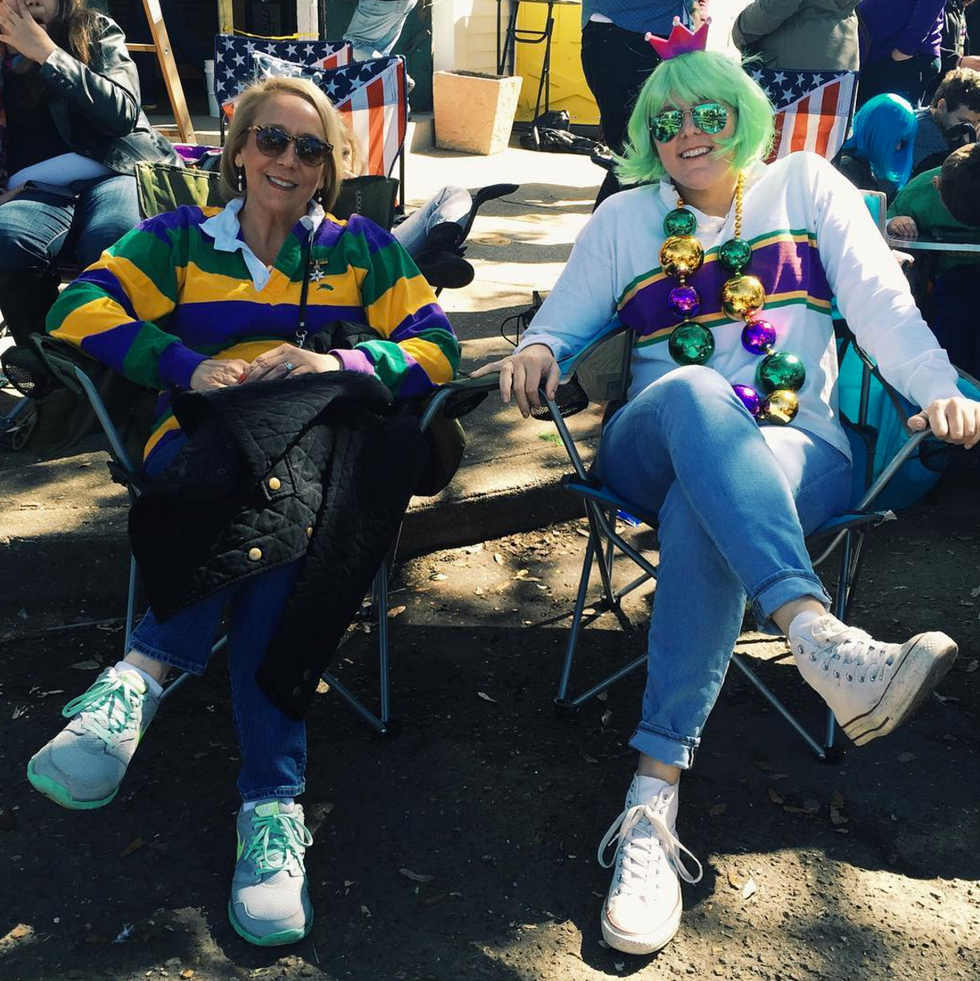 Just seeing a New Orleans mile marker sign puts a little joy in my life, and every mile closer I get, I start to come alive again. Nothing is more satisfying than driving back into town and reading whatever holiday themed sign Ye Olde College In and Rock n' Bowl have on their rooftop; driving down potholed-filled streets lined with Oak trees; and then pulling into your driveway. You can't beat being back in New Orleans—even if it's for less than 24 hours. Every time I look down and see my little Fleur-de-lis necklace I am reminded of New Orleans and how much the city means to me. New Orleans is a city full of people with hope and people who know how to have a good time no matter the situation. I know what it means to miss New Orleans, but I bring a little New Orleans with me no matter where I go. You know what they say, "You can take the girl out of New Orleans, but you can't take New Orleans out of the girl."