Avoid the generic store-bought Christmas cards this season and opt for some of these creative ideas. If you are new to watercolor, these simple designs are easy to follow and will sure stand out among the displays of cards this holiday season.
For most of these designs, I used a no. 7 round brush for the watercolor. For the outlining, I used Sakura Pigma Micron pens (Sizes 01, 03 and 05) and colored Sharpies for garnish.
So, here we go! Here are 4 easy watercolor card designs you can use and enjoy this holiday season:
1. Marbled Ornaments.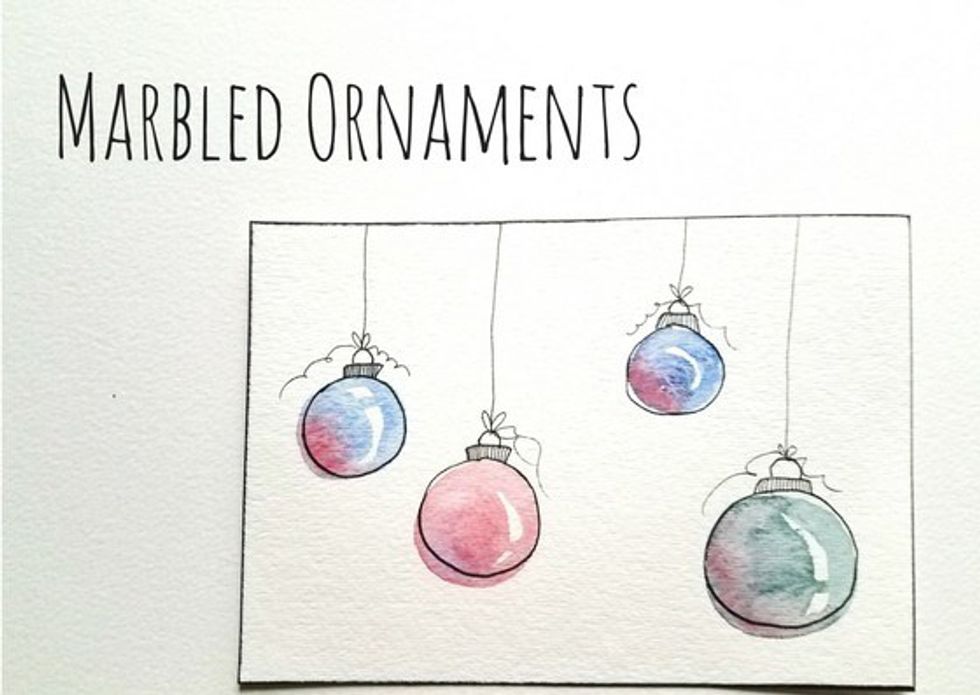 I love watching watercolors blend and bleed with each other. To make these adorable ornaments, start by painting circles with any color of your choice, leave an unpainted line down the right to make them look shiny.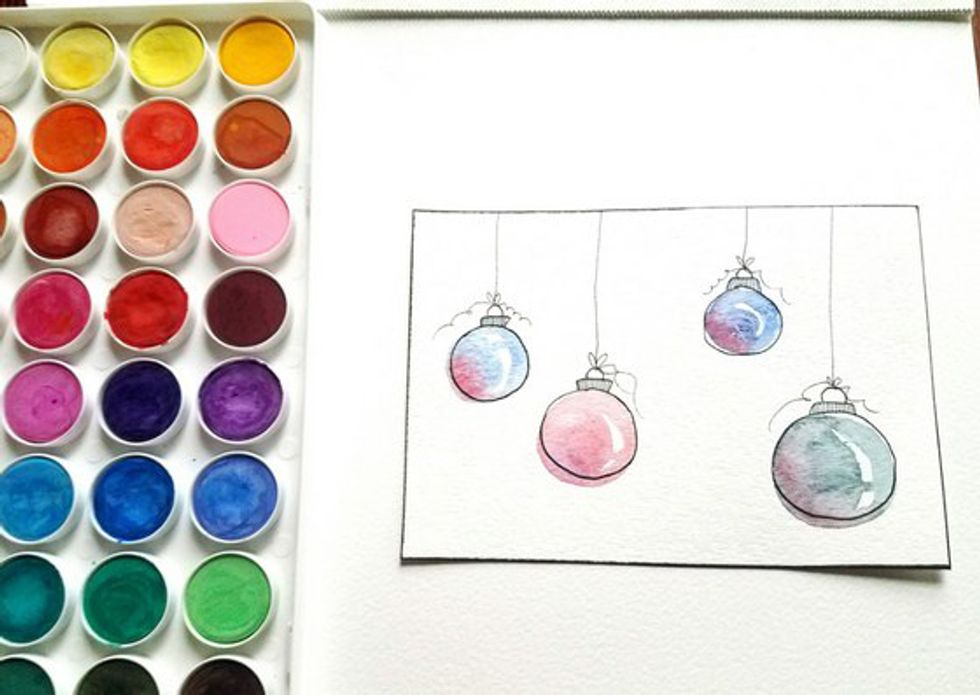 While still wet, dip another color along the side and watch the color spread! Alternate colors and use contrasting colors for vibrant results. Once dry, outline the ornaments and add hooks on the tops using a black pen. Allow them to hang freely or draw a branch for them to hold on to.
2. Cozy Christmas Cactus.

Give this desert cactus a flare of holiday cheer by adding Christmas lights and a Santa hat. Start by painting your cactus shape using any shade of green, and a pot for the little guy to sit in. leave some space between the two so the colors don't bleed.
Once dry, draw a string of lights by making small circles with a red sharpie and connecting each one with a straight line. Add some spines, decorate the pot and voilà! A beautiful little Christmas cactus.
3. Friends, Hats and Scarves!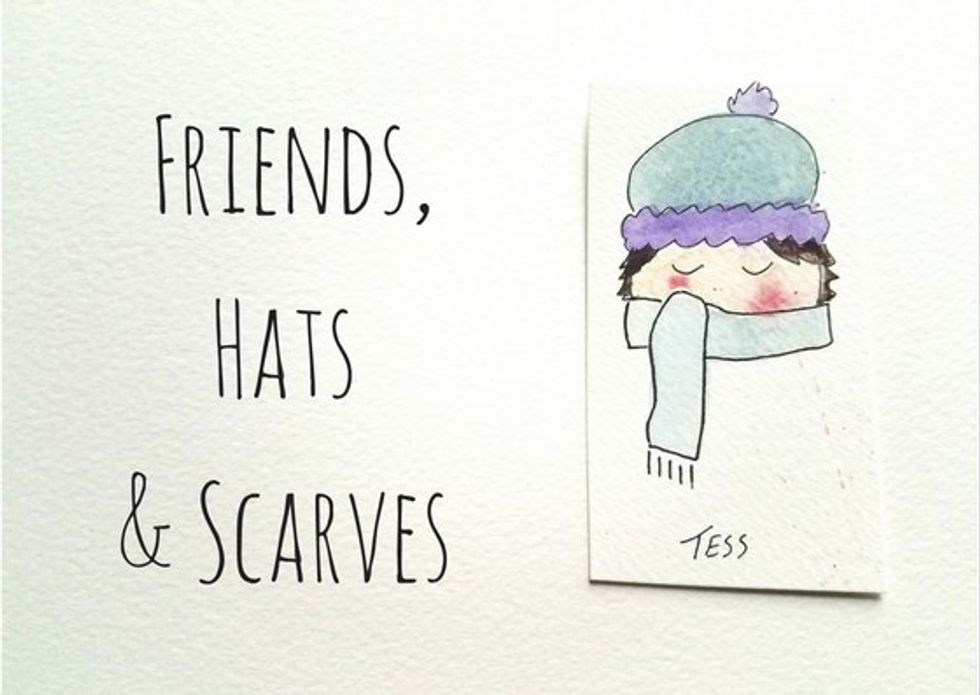 The best part about the holidays is spending time with friends and family. I love drawing cartoons of my roommates, so these cards show them all bundled up for winter.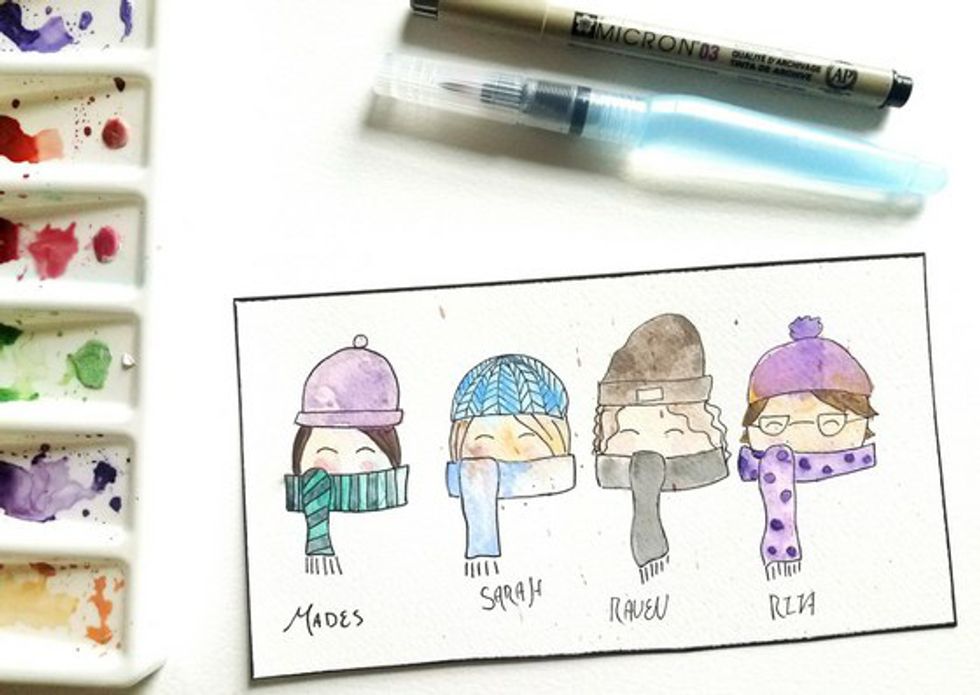 Fill in the outline with color, play around with techniques and have fun with it.

4. Splattered Christmas Tree.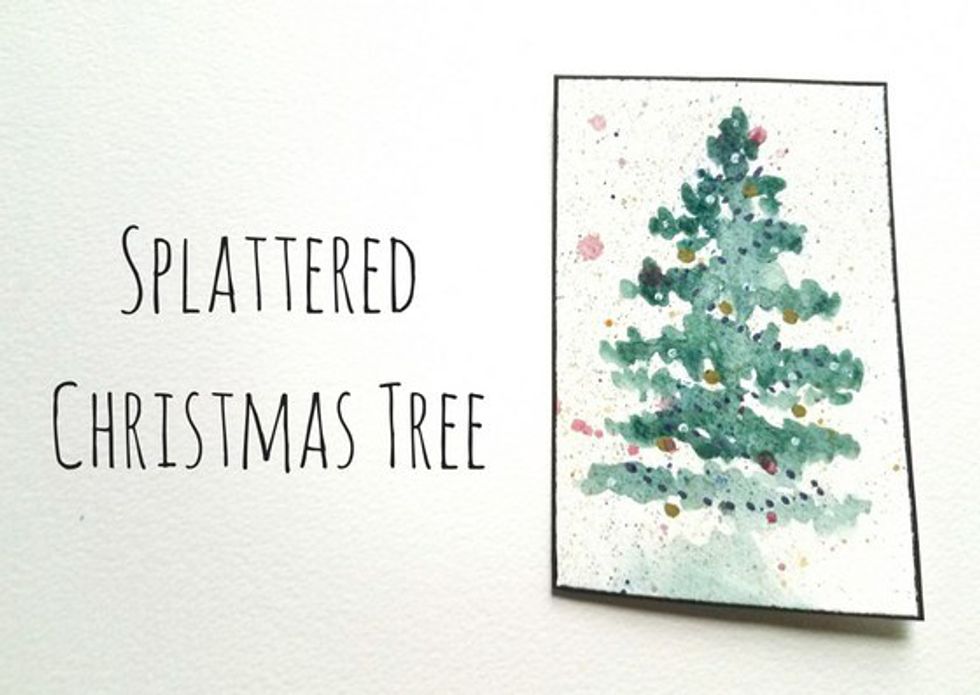 In the spirit of simplicity, here is a beautiful little Christmas tree in a snowy woods. Use a couple different greens and a round brush to do a quick sketch of a tree. Focus on the general form; details don't matter so much with this design.

Splatter maroon, gold and silver to make the tree more interesting. To do this, get you brush really wet and pull back on the bristles, release and watch the colors fly!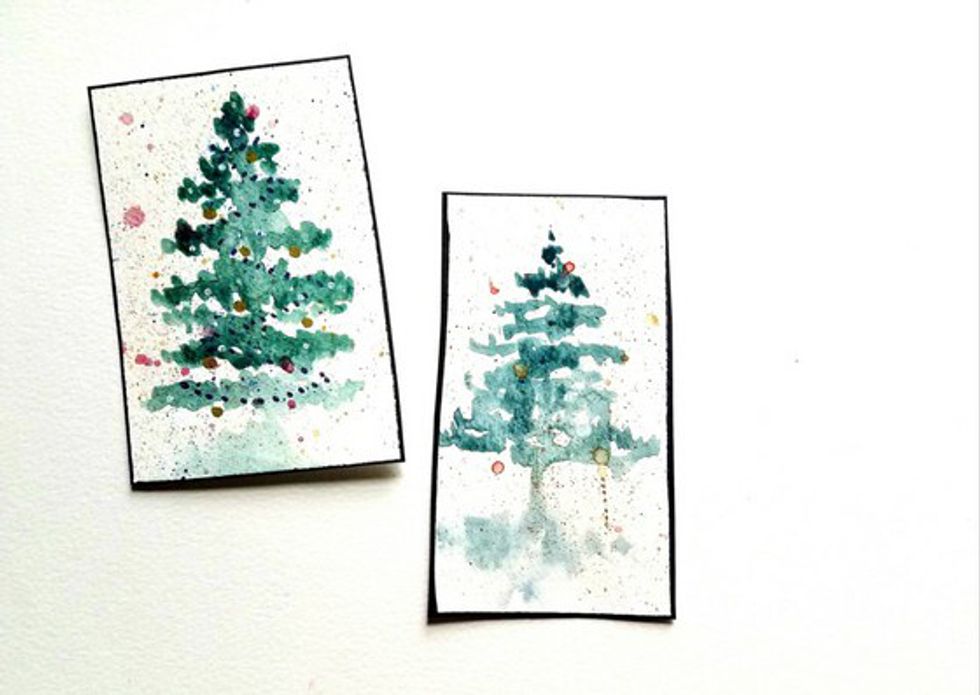 I used wet-on-wet technique at the bottom of the tree to let the colors flow more freely and give the illusion of ground.

Happy painting!