1. Avocado and Honey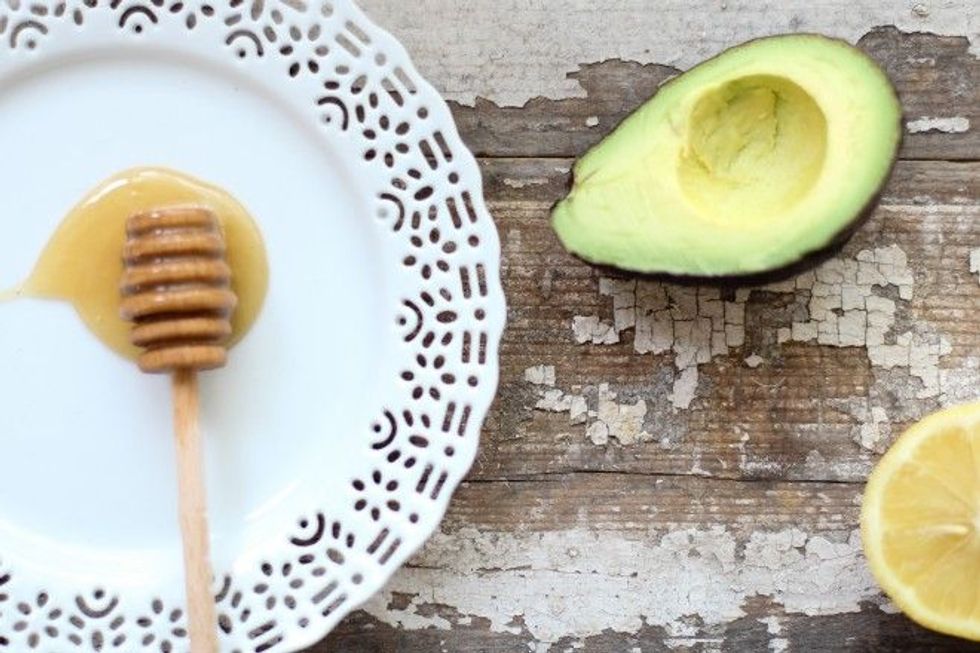 This mask targets dry, peeling and patchy skin. While the avocado and coconut oil replenish moisture, the honey helps heal the sore or raw areas. For this mask you will need:
- 1/2 ripe avocado
- 2 tablespoons of honey
- 1/2 teaspoon of coconut oil
Once you've gathered all of your ingredients, you will need to mash/puree the avocado until it is smooth, then blend or mix in the honey and coconut oil. Apply the mixture to your face (avoid your eyes), and leave on for 10-15 minutes then clean it off with a damp and warm cloth or rinse with warm water.
2. Mocha Mask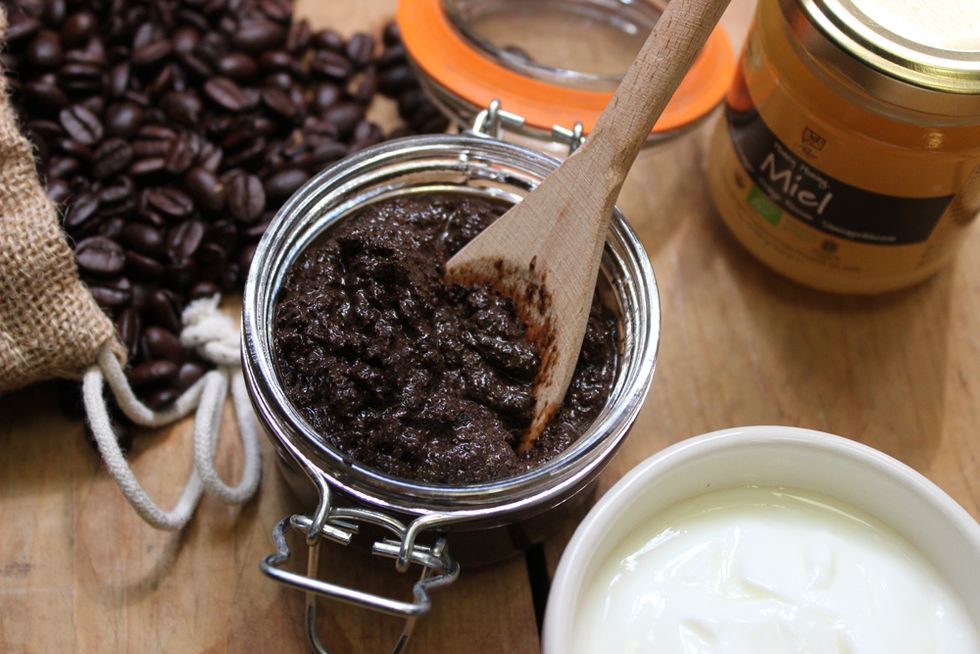 While the caffeine works to reduce puffiness, the antioxidants found in cocoa help reduce aging, and the yogurt replenishes moisture.
- 2 tablespoons of ground coffee (preferably freshly ground)
- 2 tablespoons of pure cocoa powder
- 1 tablespoon of honey
- 3 tablespoons of yogurt or sour cream
Blend or mix all of your ingredients together, then spread evenly over your skin and allow it to sit for 10 mins. While you rinse it off, gently massage your face to exfoliate. You can use this and any leftovers for any other part of your body.
3. Oatmeal Mask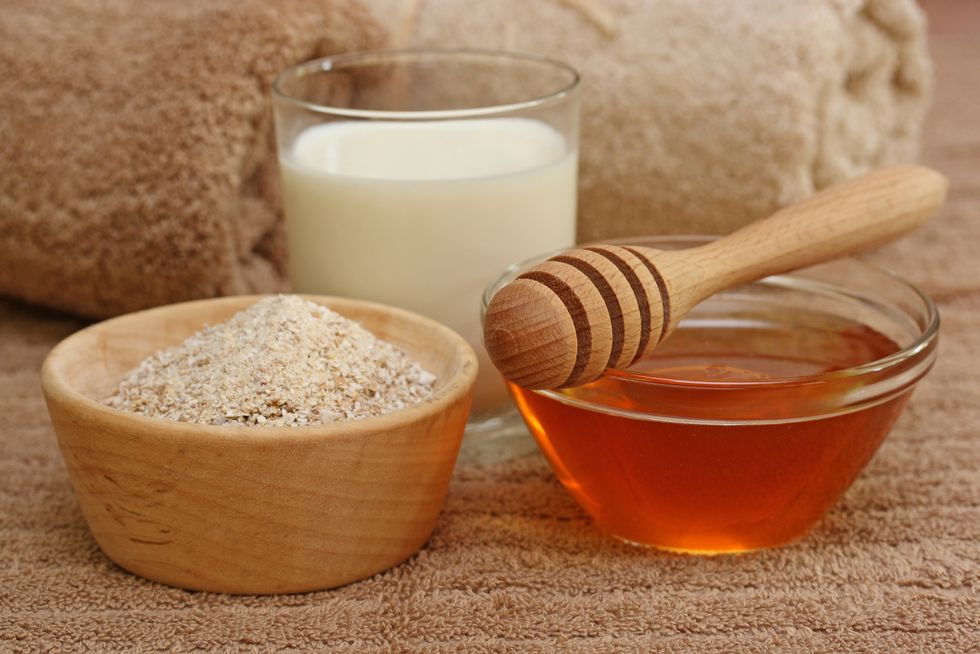 Oatmeal in general is a good remedy for rough skin, eczema and acne proteins, but paired with yogurt and honey, it will calm any skin type.
- 1/3 cup instant oatmeal
- 1/2 cup hot water
- 1 tablespoon honey
- 1-2 tablespoons of plain and unsweetened yogurt
Add water to the oatmeal and stir until it's mixed thoroughly , and then add your honey and yogurt. Mix or blend together until it's smooth, then apply to your skin and leave on for 10 minutes. Afterwards rinse with warm water and pat dry.
This can be applied anywhere on the body where there are dry or eczema patches and you may leave it on longer.
4. Strawberry Lemon Mask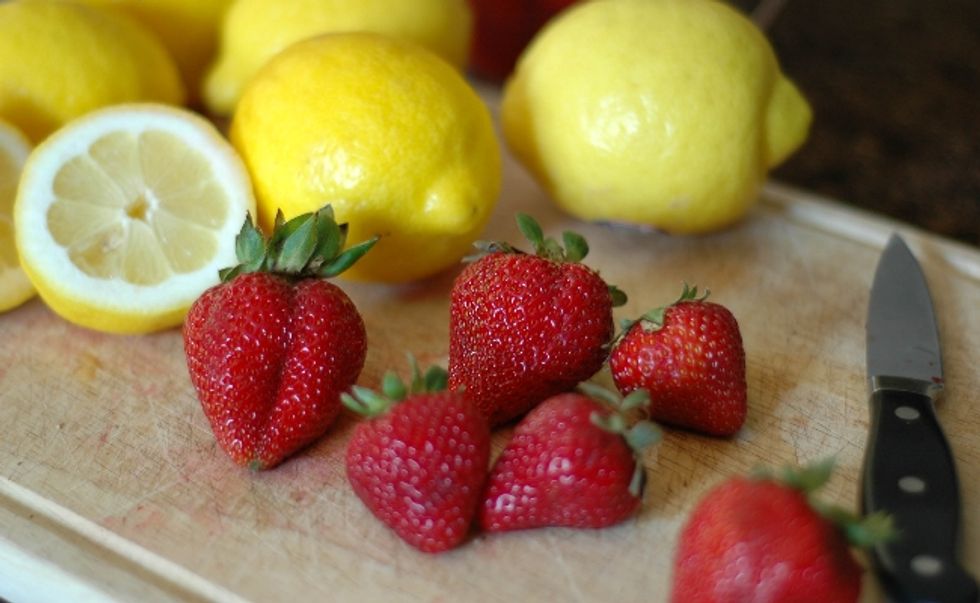 This mask is a great remedy for oily, acne prone, and just problematic skin in general. Strawberries contain salicylic acid that helps relieve your skin of acne, and the lemon helps tighten pores and also removes dead skin cells.
- 1/4 cup mashed strawberries
- 2 tablespoons of lemon juice
- 1 tablespoon of yogurt
- 1 tablespoon of honey
Mix all ingredients. but be careful to not puree. Apply evenly to your face and let it set for 8-10 minutes. Wipe off with a warm and damp cloth, then rinse with cold water to close your pores.
5. Green Tea Mask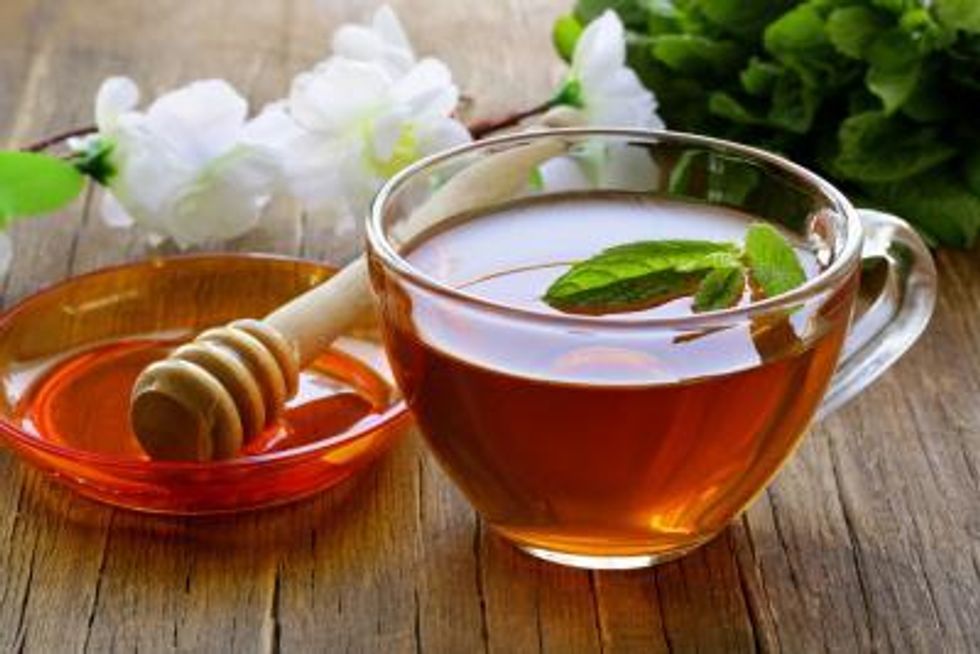 Harsh, cold weather will often leave your skin red and blotchy. The apple cider vinegar in this mask will help stabilize the pH of your skin, the oatmeal will lessen irritation, and the rest will help to soothe and moisturize.
- 1/2 tablespoons of dry instant oatmeal
- 2 tablespoons of plain and unsweetened yogurt
- 1 tablespoon of apple cider vinegar
- brewed green tea (preferable strong brewed)
You want to mix the first four ingredients together in a bowl, then add a little bit of green tea as you mix until you get a thick paste. After applying to your face, let it sit for 10-15 minutes. Afterwards, wipe gently with a damp cloth and then rinse with lukewarm water, but do not use soap.