For those of us still holding on to fraying copies of our favorite books, it can be hard to let go when they've reached Velveteen Rabbit condition. Book art is a creative way to keep these treasured novels alive simply by repurposing them into art that reflects your personal style. If you're hesitant about cutting up one of your own beloved classics, you can always pick up a secondhand copy at a thrift store to remodel instead. These DIY designs will not only showcase your love of reading, but will provide a touch of literary class to your living space.
Secret Book Box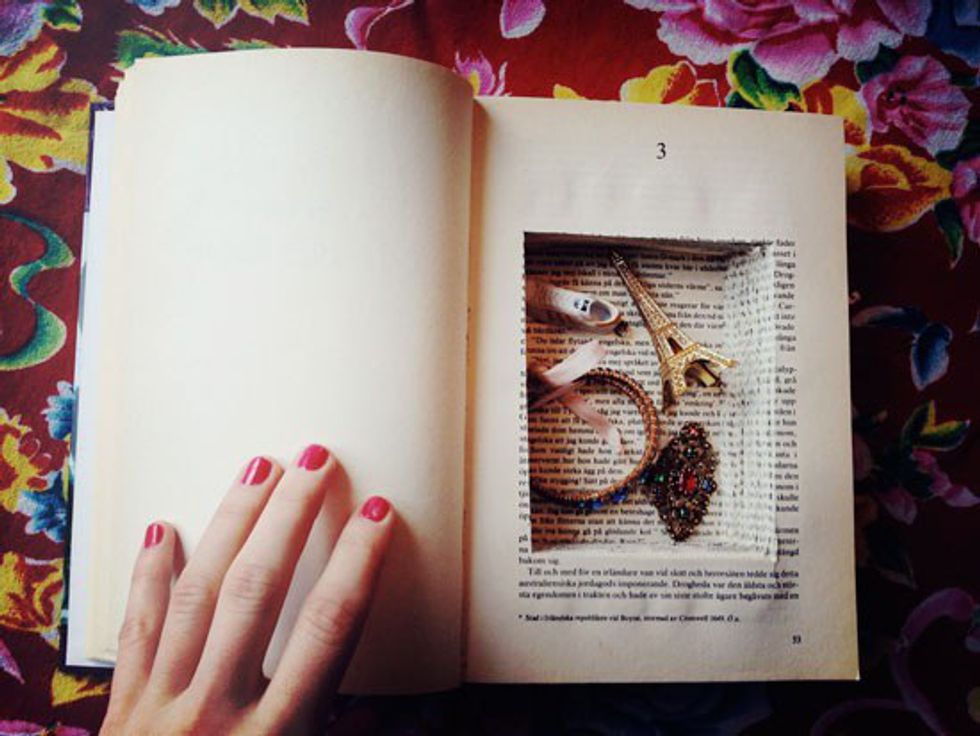 Image courtesy of dosfamily.com.
Looking for a place to stash secret items or a nifty container to hold jewelry? The hollowed-out book may seem like a cliché, but if done correctly, you can have a charming storage unit for thingamabobs and trinkets alike in no time. All it takes is an X-Acto knife, a ruler and a little patience to make sure your house keys or the remote control are never lost again.

Silhouette Wall Art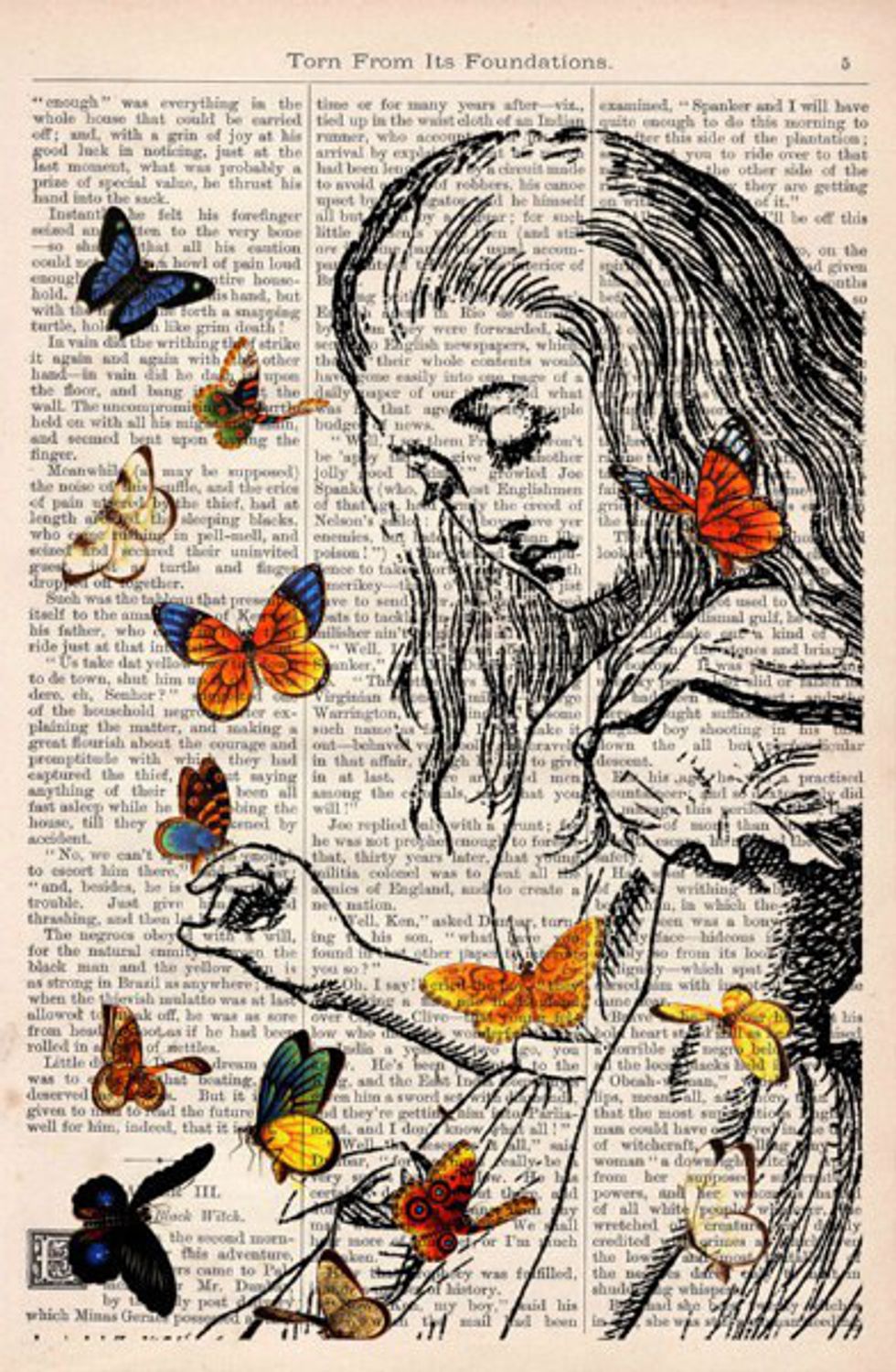 Image courtesy of teachingliteracy.tumblr.com.

If the pages of your favorite book are yellow and falling apart, try turning them into chic silhouette wall art. Just find a black-and-white silhouette you like online and print it on a page full of text. Then use colored pencils or markers to fill in ornate designs. You can even showcase your favorite characters like this Alice and Wonderland tribute.

Found Poetry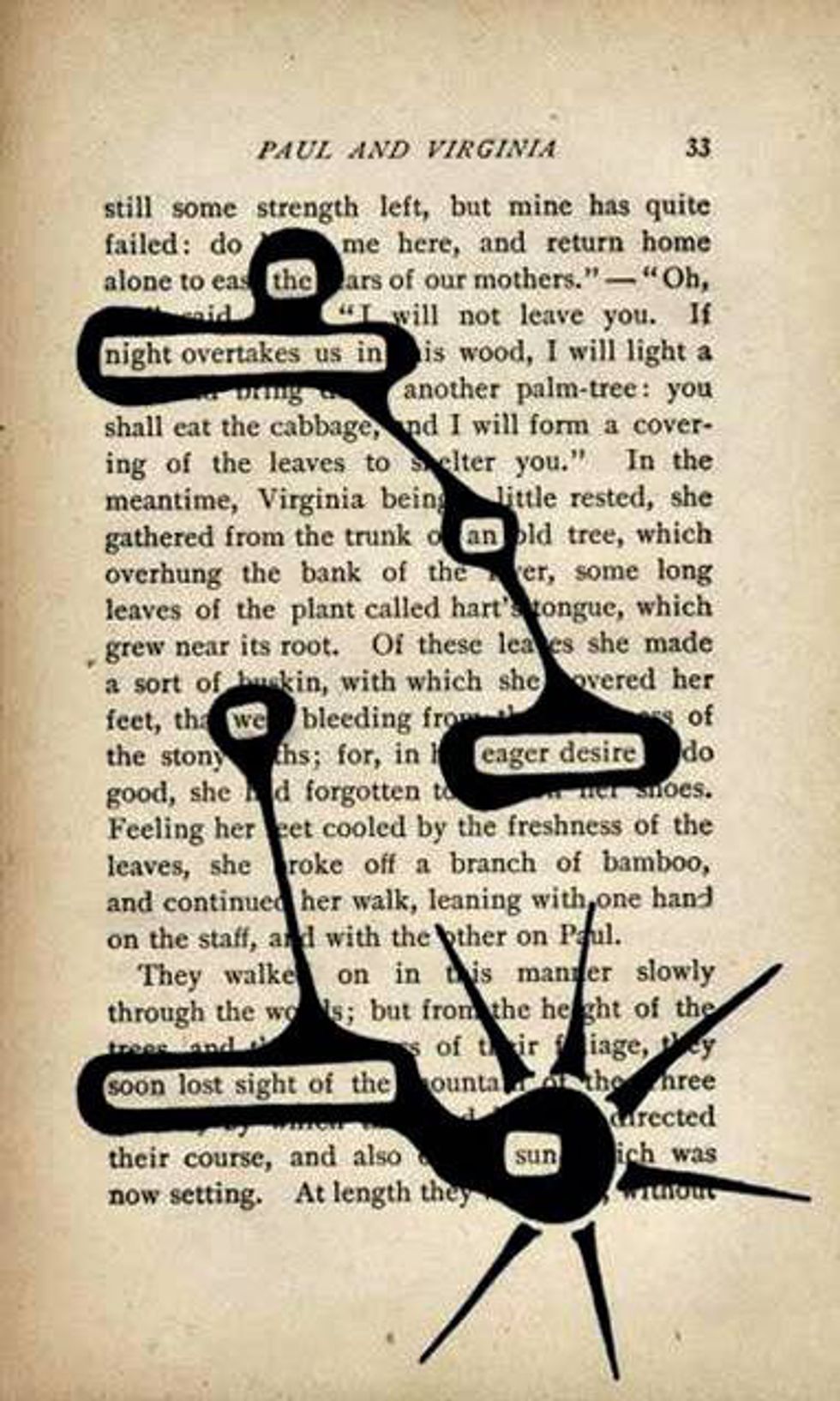 Image courtesy of youngenlee.blogspot.com.

You don't need have poetry skills to pull this one off. Tear out a page from a secondhand novel and hunt for key words and phrases to create found poetry. Link chosen words together with a marker or sharpie design and keep in mind that found poetry must be read from top to bottom in order to make sense. This is a great journaling exercise or, if framed, can make excellent wall art.

Book Planter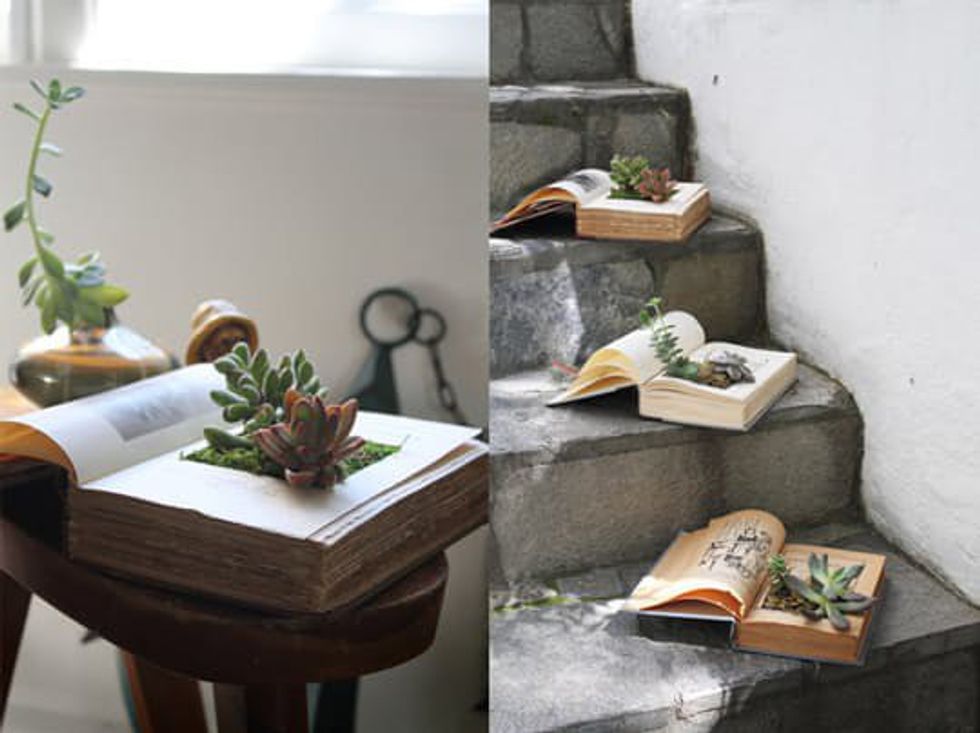 Image courtesy of apartmenttherapy.com.
You know what they say, the true test of becoming an independent adult is being able to take care of a plant. So why not do it with style? Spruce up your living space by hollowing out a hand-me-down novel to create a book planter. Whether you choose to grow an herb garden, a few cacti or even a Zen garden, this potted planter is sure to bring some literary flair to your home. You can even use wallpaper paste to bind the existing pages together and fashion a sturdier container for succulents.

Book Purse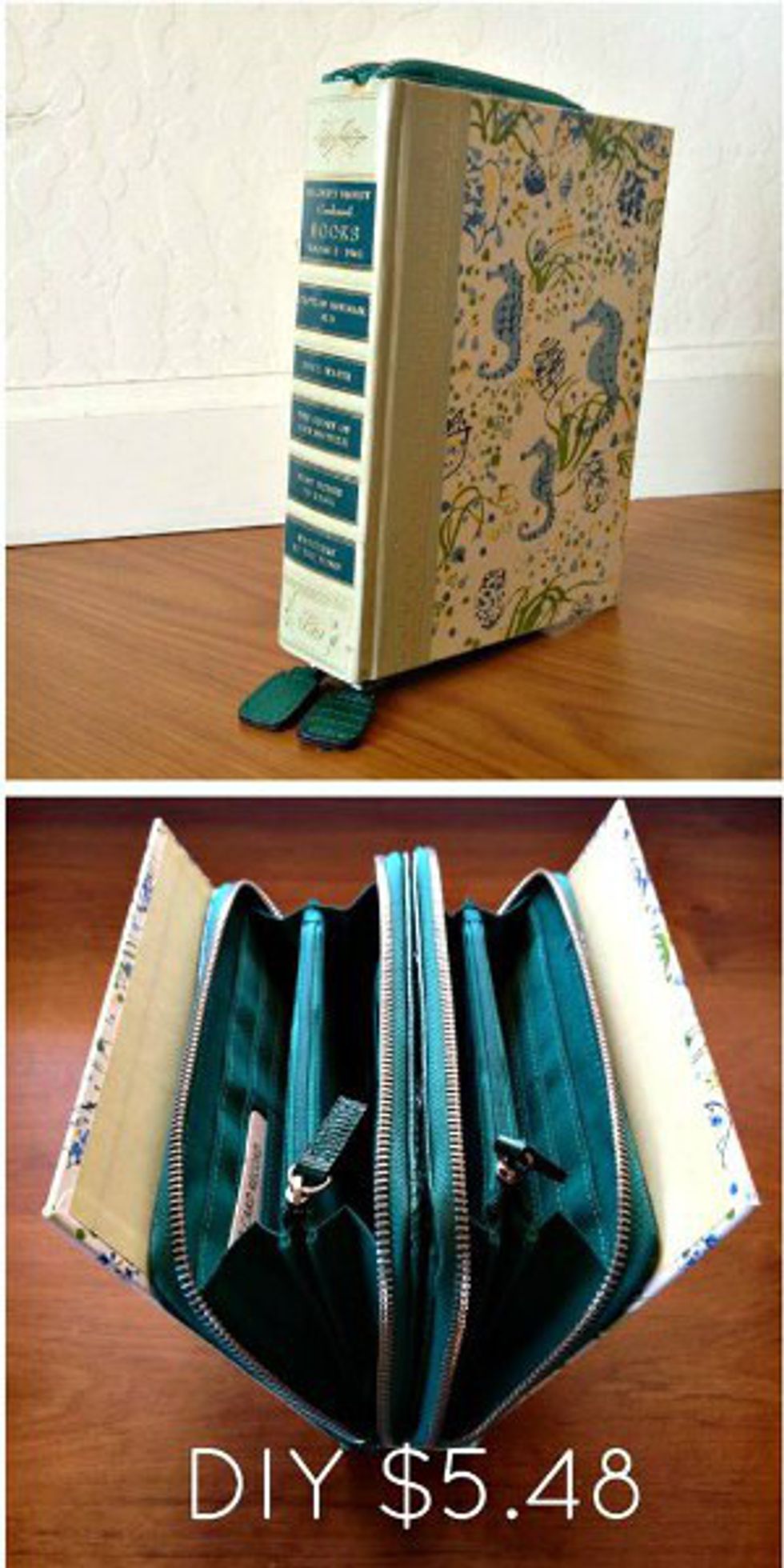 Image courtesy of www.scribblesfromemily.com.
If you're an on-to-go lady looking to display your literary passion with pride, a book clutch will definitely get you compliments. Despite it's adorable yet complex appearance, book clutches are surprising easy and cheap to make. There are several models and tutorials out there, but my favorite is the no-sew approach. It requires dexterity and lots of Modge-Podge, but it beats having to stitch together cloth inside a hardcover book, unless of course you have a gift for that sort of thing.