Going on a trip to one of the six Disney Parks around the world can fill you with absolute delight and wonder. Though without adequate planning, your trip can be stressful, especially for a first-timer.
As a seasoned Disney Park veteran, I'm here to give you the best tips as possible to help you enjoy your trip.
Read everything there is to know ahead of time.
As much as you want to be spontaneous, a first-time trip to a Disney Park is not the place. Knowing the basic gist of locations, rides offered, and amenities in use is very important. You don't need to know the map like the back of your hand, but knowing that you can't get into Disneyland Park via Disney's California Adventure Park is a must.
Create a basic itinerary.
You don't have to go too crazy and plan every step of the day, but knowing where and what you're doing every day is probably a good idea. If you need help with creating one, the Disney Tourist Blog website is a great place to start, as well as the Unofficial Guidebooks.
Arrive at rope drop.
Especially if your time is limited and you want to see as much as possible, arrive at the park entrance at least 30 to 45 minutes before park opening. Once they begin to let you in, walk straight to the area you need to go first and stand behind the rope. Once it drops, you're on your way!
Hit the "big rides" first.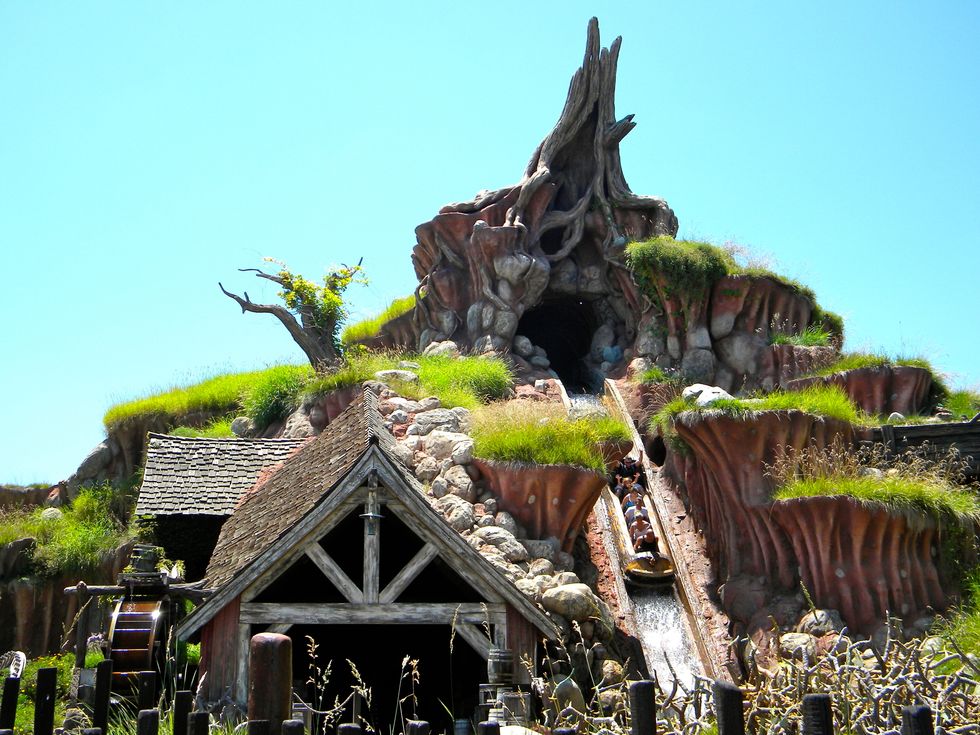 First of all, know what the "big rides" are. Chances are, those rides are roller coasters or anything with "mountain" in their name. Figure out if you need to go straight to their standby line, or use FastPass (see tip #5). Once again, doing your research and having an itinerary will prove helpful to you with this step.
Take advantage of FastPass.
The FastPass system is different in every Disney Park location, so make sure you know how it works around the time you purchase your tickets. This is an easy way to shorten your wait time for the rides and costs little to no money to use.
Take a break in the middle of the day.
Especially if you're at the Park when it's hot, taking a break is one of the best things you can do (though, this is primarily meant for those who are going to be there for more than a single day). Getting there early in the morning and not leaving until late at night is not the best idea, so leave the park around 1 p.m., eat lunch, take a nap, swim in your hotel pool, have dinner, and come back in the early evening. This break will refresh you and get you out of the hot weather so you can get back to more fun in the evening.
Bring snacks.
Don't waste your money on expensive park food. It's fine to eat at one of the restaurants once or twice during your trip, but bringing small snacks with you to eat during the day and eating meals outside of the park is the best option. Also, make sure to hydrate (all quick service restaurants provide free small ice waters if you ask).
Get a "Wait Times" app.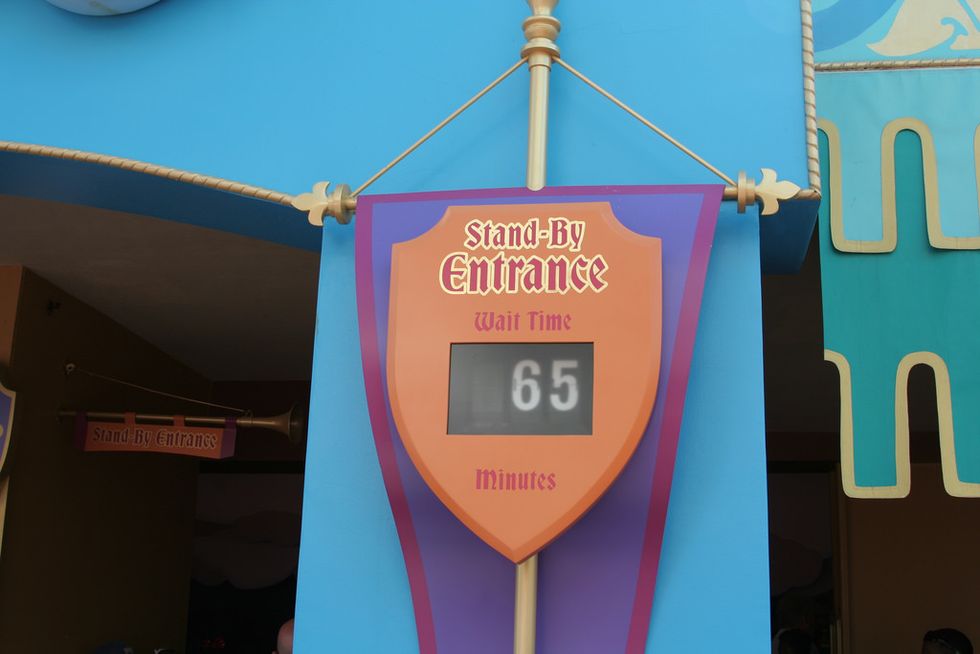 Even with a plan, it's good to know how long the wait is at certain rides and attractions. Each park has an official app, just look them up in the app store. These apps also offer ride closures and times for parades and shows.
Dress comfortably.
You will walk, a lot. Wear proper shoes, with good support. As someone with extremely sensitive and easily blistered feet, Teva-brand sandals work the best for me. In terms of clothes, something that you're OK sweating in, and getting wet (Splash Mountain is no joke, folks).
Go with the flow.
Disney is the Happiest Place on Earth, so make sure you're actually happy and not stressing out. If a ride is closed, don't take it out on the poor minimum-wage-paid college student. Just turn around and find something else… You'll find it's much easier on your brain.
Disney Parks is the absolute best time to have with your friends and your family, and with proper time and planning, will make an absolutely memorable trip.
Official Park Websites: Disneyland, Walt Disney World, Disneyland Paris, Hong Kong Disneyland, Tokyo Disney, Shanghai Disneyland