If you've never been to Disney before, or maybe haven't ventured to many places there, you might not have tried all the amazing places there are to eat there. From Magic Kingdom to Downtown Disney, there are a million places to sit down and feed your face.
1. O'hana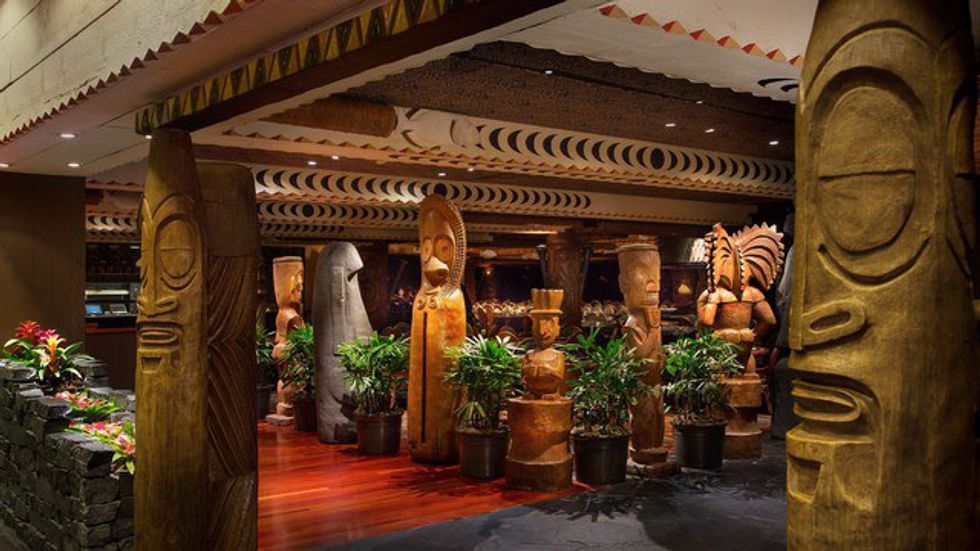 O'hana means "family" and you'll feel like family when you go eat here. Located at the Polynesian Resort, O'hana is seriously amazing. They serve traditional Polynesian food in a family style fashion which means, you guessed it, it's all you can eat. Don't leave without trying their delicious bread pudding dessert!
2. Cinderella's Royal Table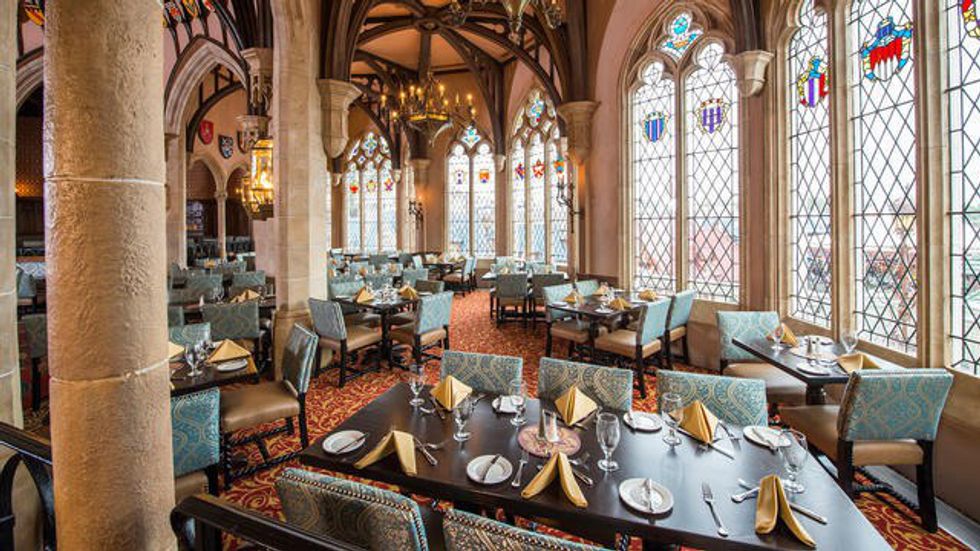 Located right up there in her castle is a little restaurant where you can dine with all the best princesses. The food is picked out before you get there, so approach it with an open mind. The food, however, is always delicious and the experience of eating among royalty is unlike anything else.
3. The Crystal Palace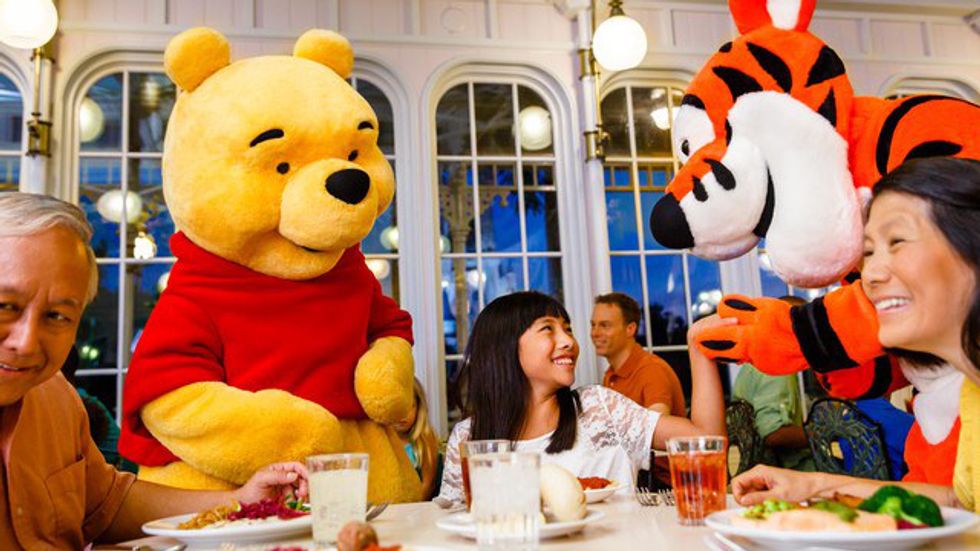 If you had kids, you need to go eat here. They'll get to meet every single character they've grown up to love. Mickey, Minnie, Pooh, Tigger, literally every cartoon from Disney comes to life there. This restaurant is located in Magic Kingdom and it's buffet style, so there's plenty of food to choose from. So dig in and don't be surprised when someone special walks by the table.
4. T-Rex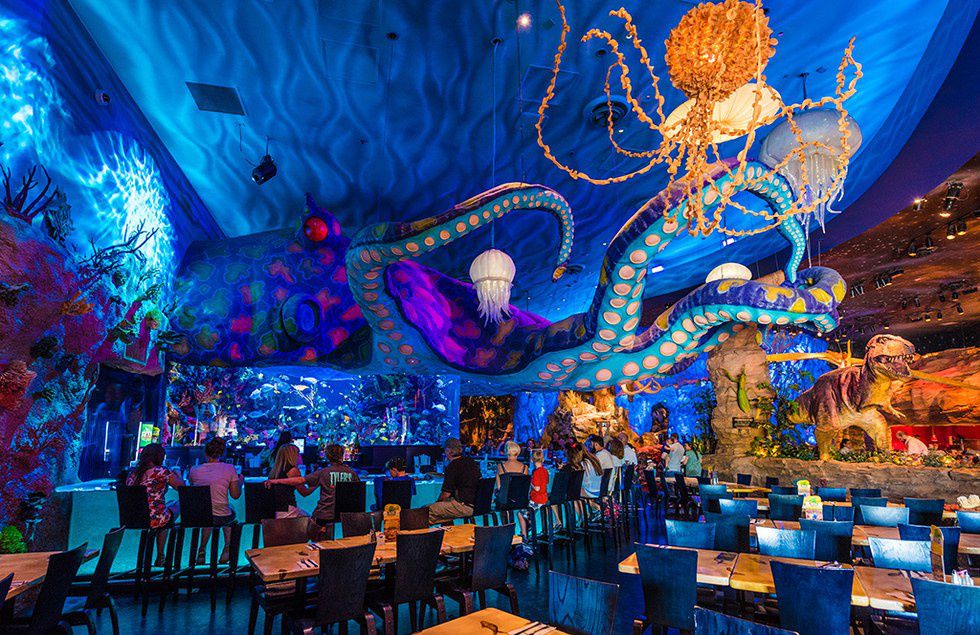 Located in Downtown Disney, T-Rex is such a cool experience. Even if you aren't the biggest dinosaur fan, the food is amazing and the entire atmosphere is incredibly cool to look at. They've got something for everyone.
5. Sci-Fi Cafe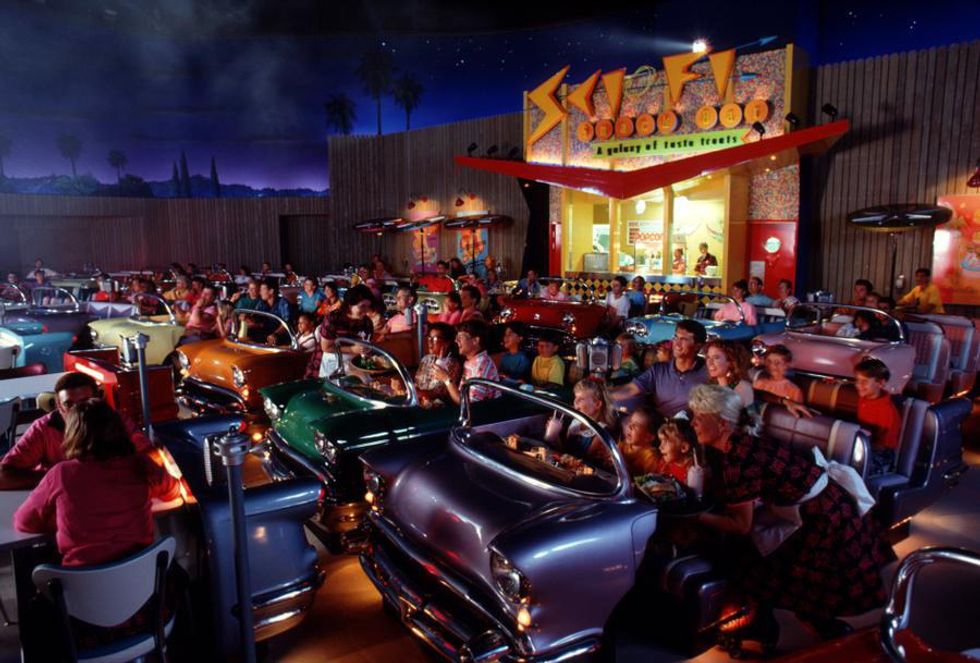 This restaurant is kind of hidden in the shadows of Hollywood Studios but seriously, you don't want to miss it. You take a trip back to the 50's, sit in old style cars while you eat your hamburger and milkshake, all while enjoying old black and white sci-fi films. Don't leave without trying their mac and cheese hamburger!
Honorable Mention: Pizza Planet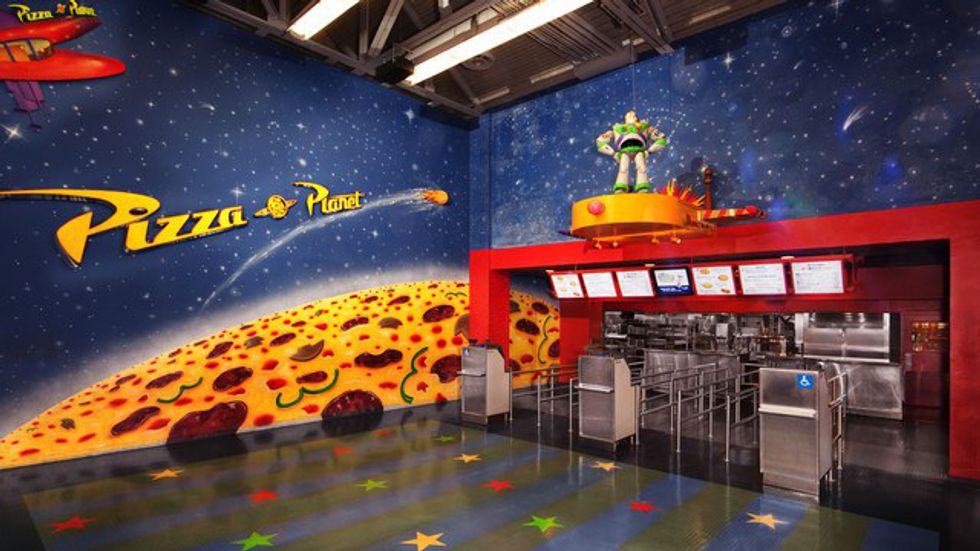 This isn't a sit-down restaurant but I had to include it purely because of the atmosphere and name. Any Toy Story lover will the see the world famous sign and have to try the pizza. Spoiler alert: it's amazing.